Photo credit goes to Elysees Eye Productions
WHAT IS YOUR FAVORITE BREAKFAST?
Room temperature water and tea. I used to skip breakfast often, but starting the system with room temp water or tea helps activate the digestive system. When I am in the cooking-for-myself/self-care mood on an occasional Sunday or off day, I'll have a nice bowl of stone-ground grits from South Carolina and fried wild blue catfish – sometimes with sautéed okra.
IS THERE A CHILDHOOD COMFORT FOOD THAT YOU THINK ABOUT?
Weirdly enough, I hated a lot of different foods growing up, but my mom used to make this baller spreads on Sunday that included lots of vegetables (I grew up vegetarian for most of my childhood, later transitioning to meat), a couple of different proteins, and rice that she toasted in the oven to make browned rice. My faves were the BBQ Short Ribs and BBQ Chicken. She also used to make spiced cakes from scratch that my siblings and I enjoyed.
WHICH TALENT WOULD YOU MOST LIKE TO HAVE THAT YOU DON'T POSSESS?
Singing, for sure. I love music and songs live rent-free in my head. I'm always making remixes of songs. The name of my first blog was, "Shower Sangin' & Culinarily Creatin'." I also managed an artist and really fell further in love with music then, but yeah…singing would be dope.
WAS THERE ANYTHING THAT YOU THOUGHT YOU WANTED TO DO BEFORE YOU STARTED COOKING?
Cooking was always something that had my heart, but law, cosmetology, interior design, and psychology were also of great interest.
OF ALL THE FRENCH PASTRIES, WHICH IS YOUR FAVORITE TO MAKE?
Frangipane tarts – either with pears or apricots. They are super simple to make and delicious. Perfect for an occasional breakfast treat with tea or coffee.
IS THERE ONE FOOD THAT YOU'RE SECRETLY OBSESSED WITH HAVING AT HOME?
Duck breasts – my not-so-secret obsession. And maybe brisket.
IS THERE A FOOD THAT YOU DISLIKE?
Ill-prepared food.
IF YOU COULD FIND OUT ANYONE'S SECRET RECIPE, WHOSE AND WHAT WOULD IT BE?
I'm not a biscuit person, but my paternal grandma has dabbled in catering in her heyday and word has it amongst family that she makes the most amazing biscuits. My maternal grandma used to make this apple pie from scratch that I can still taste 'til this day. Never thought about grabbing either recipe. *kicks self*
WHAT'S YOUR MOST MEMORABLE MEAL AND WHY?
In my heyday of conference management, I traveled to various cities across the US often. My trip to San Francisco was a solo one and I was amazingly tired after a long 15-hour day at a conference. My boss at the time (aka the human Zagat) fiercely recommended I visit Farallon. I didn't know what to expect, but the staff was very nice and the food was out of this world. I wish I could remember the fish entrée I had – it was remarkably delicious. But the star was a cauliflower soup shooter that wasn't on the menu as the chef treated me to a couple of tasting items he was developing. I don't know what kind of magic he did with that soup, but it was the best thing I ever had. That dinner experience was just divine and reinforced my desire to try my hand at becoming a pro chef. I learned recently that Farallon is closed for good, which is sad. That place was amazing. Honorable mention is Oleana in Cambridge, MA.
WHAT MENTORS HELPED YOU ALONG YOUR JOURNEY OF BECOMING A CHEF?
My best friend put the fire under my butt with a short pep talk that invoked the move from NYC to DC. My professional journey began at a recreational cooking school I started volunteering at in DC named CulinAerie (pronounced culinary), owned by the two Susans (Chefs Susan Holt and Susan Watterson). They have a great deal of experience between the both of them and the knowledge was plentiful. I also came across a lot of great chefs while working there. And made sure to absorb it all, too. The school has closed its physical doors and transitioned to online classes, but the camaraderie and great memories remain.
THROUGHOUT YOUR EXPERIENCE IN THE FOOD INDUSTRY, HAVE YOU NOTICED A DIFFERENCE BETWEEN KITCHENS THAT ARE RUN BY MEN VS. KITCHENS THAT ARE RUN BY WOMEN? IF SO, WHAT WAS THIS DIFFERENCE, AND HOW DID IT IMPACT THE OVERALL ENVIRONMENT WHILST PREPARING FOOD?
Significant difference yet I will say that it is based on the individual because I know one male chef who is a dream to work with — the organization is top-notch. But that's only one out of many that I know. 🙂 I'm sure there are others out there — and may you continue to bless those you work with. Nevertheless, in MY experience, it was very much U2's A Beautiful Day versus The Purge. Holy crap. I'd like to think that many women, in general, have the natural inclination to plan things out fully. My time working in a kitchen ran by women didn't feel like work. Everything was so streamlined and ran smoothly most of the time. Meanwhile at the kitchen run by the men — le sigh. Things felt so rushed and hectic for no reason. There wasn't time to clearly think and all of the "rush" felt like a fire drill every time. And I worked front-of-the-house most of the time. It does a number on you mentally and physically. The common sentiment from the women was, "They're guys." *insert mega eye roll here*
IT IS REALLY SAD TO SEE WHAT IS HAPPENING GLOBALLY. YOUNG ASPIRING CHEFS ARE LOOKING TO THEIR HERO'S HOW TO TURN PAIN INTO CREATIVITY. DO YOU HAVE ANY ADVICE ON HOW TO TURN THIS DIFFICULT TIME INTO SOMETHING PRODUCTIVE?
Continue to hone and refine your craft. Also, consider where "the new normal" is going. Even though things are seemingly going back to normal, many things are still virtual. You may have access to many things that are still free such as YouTube, Instagram, etc., or go forward with a paid platform such as Patreon. Consider putting yourself out there in a creative way to showcase your talents and don't be intimidated by the ones that are already doing it. In fact, study them and see where inspiration (not imitation) takes you. We all have our own magic and you may unknowingly inspire someone and pleasantly surprise yourself in the process.
WHAT IS ONE POSITIVE AND ONE NEGATIVE EFFECT COVID-19 HAS HAD ON YOUR LOVE FOR MAKING FOOD?
I'm not in the food scene as much as I used to be (in fact, I'm in it in a different capacity), but at the top of the pandemic, I was a bit numb and was bogged down with work from the day job, working long Groundhog Day-ish hours. This was amazingly draining and I did not feel like doing anything, including the cook. At all. I also thought about the folks who were suddenly out of work and couldn't feed their families because no one knew what was going on and what was happening next – so many emotions. I ended up seeking counseling and connected with a clarity coach to ward off depression and get things back on track with myself. I started to set up boundaries, regrouped, then put on my first virtual cooking event called, "Embrace the New Normal." I look forward to holding the next one as I intended it to be – an in-person event. I'm also working on an e-Cookbook and look to enter the cannabis world creating and curating infused dinner experiences.
HOW HAVE YOU BEEN SPENDING YOUR TIME RECENTLY, HAVE YOU HAD TIME TO CREATE NEW RECIPES?
My health is my first focus so I've been taking time to completely take care of myself so I have the energy and can give my undivided attention to various projects. I'm back at it with the e-Cookbook, new recipes included. I've also revamped my food photography setup so I can begin receiving clients again — break's over! 🙂 Planning has begun for my in-person events as well.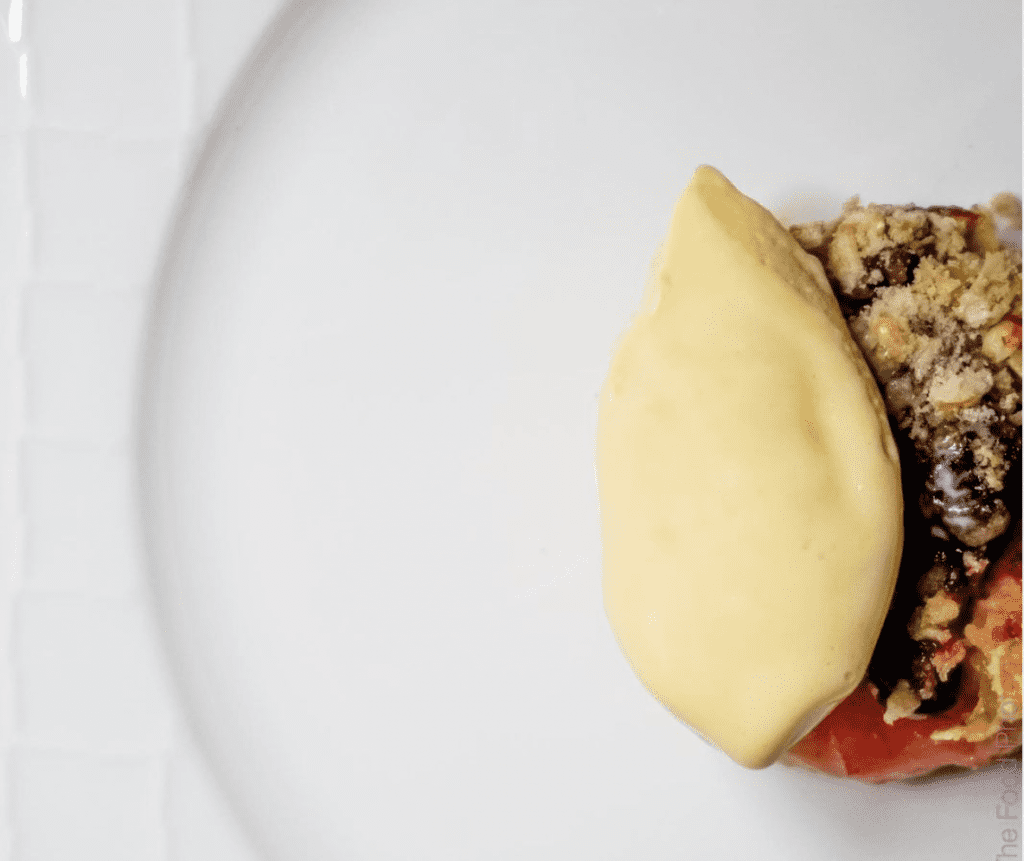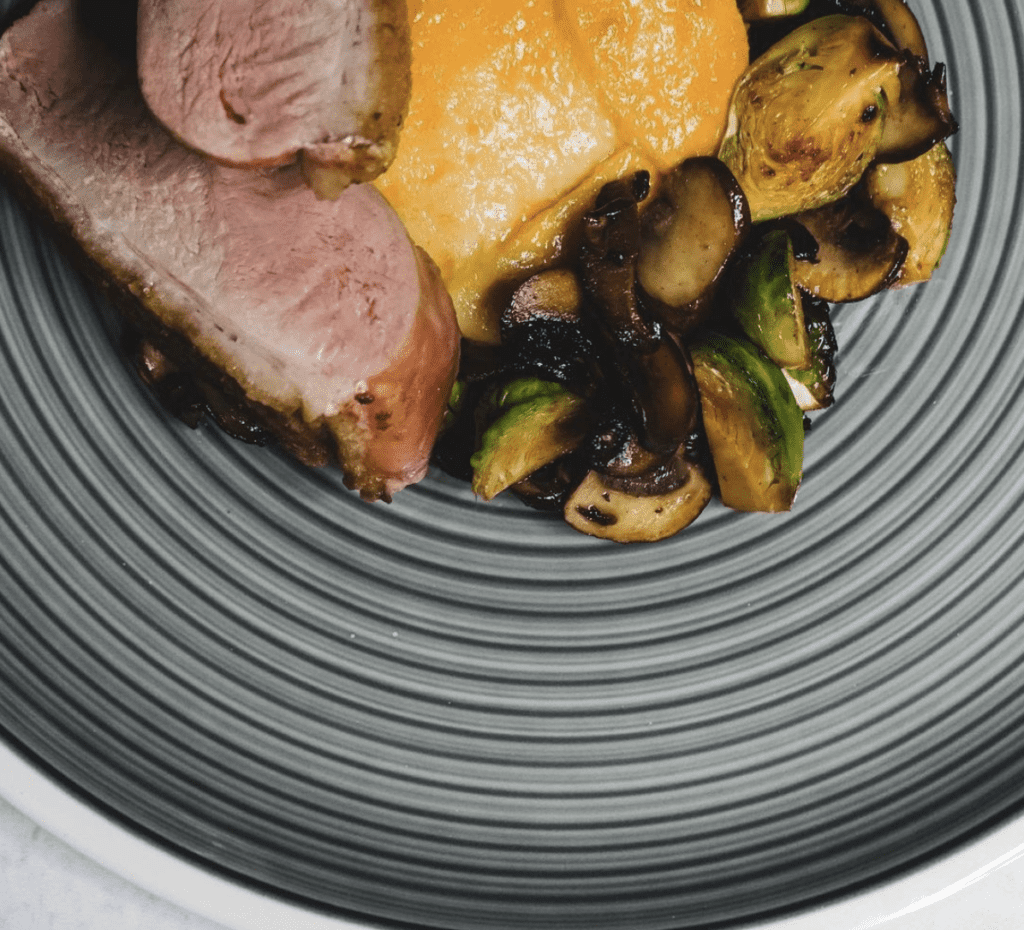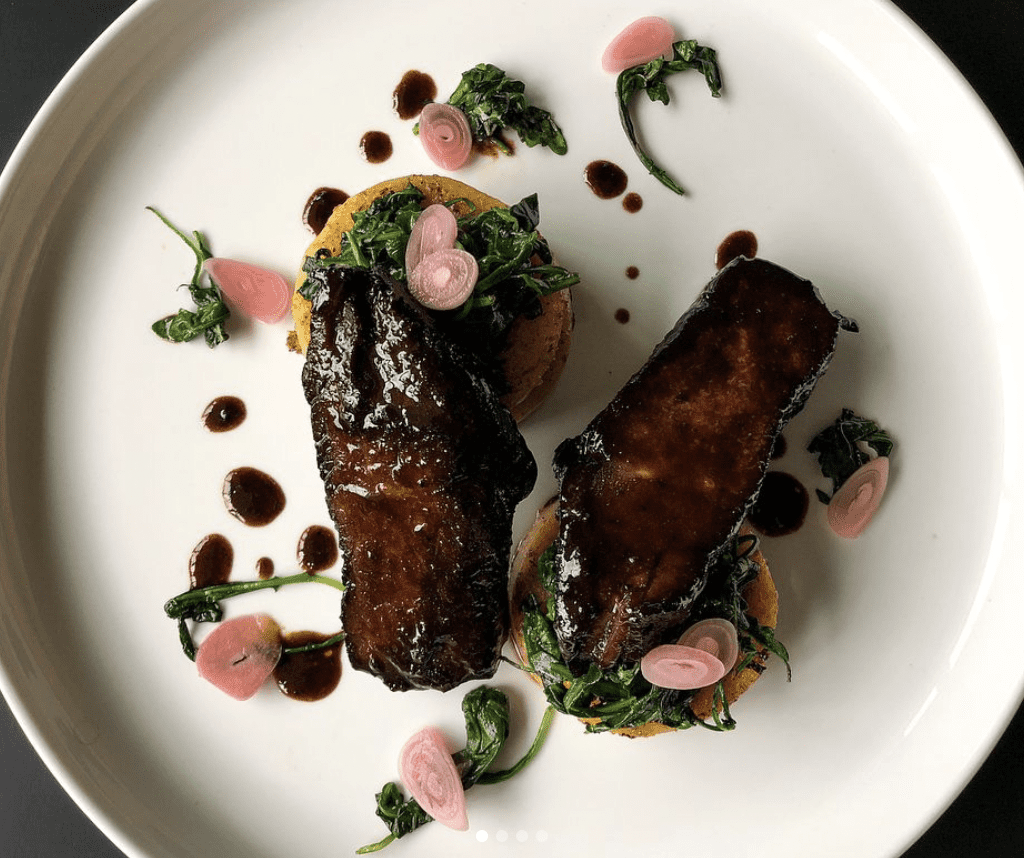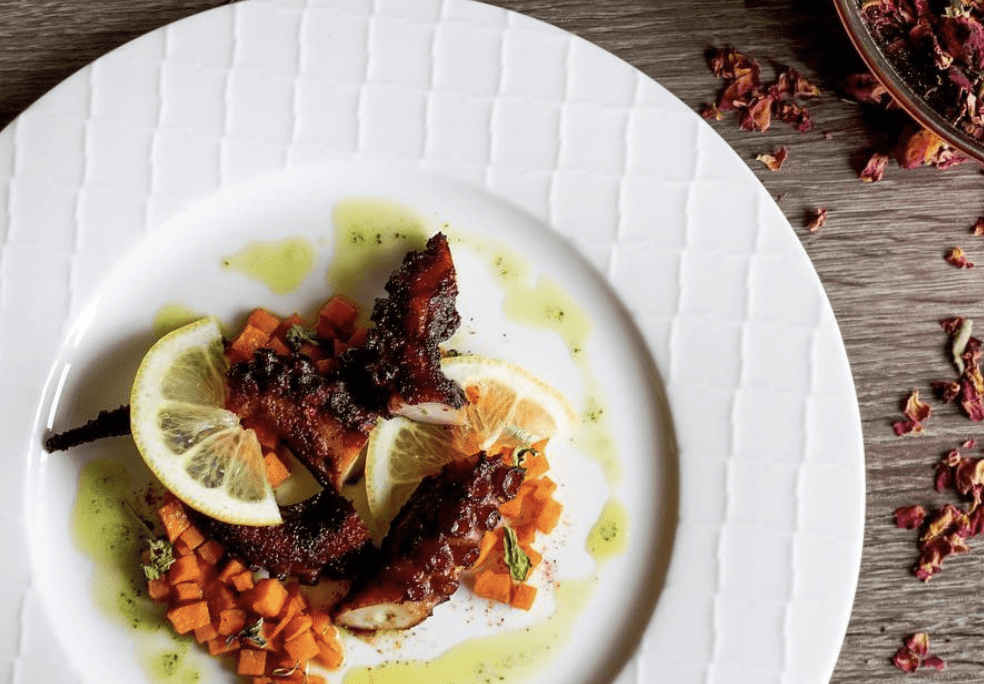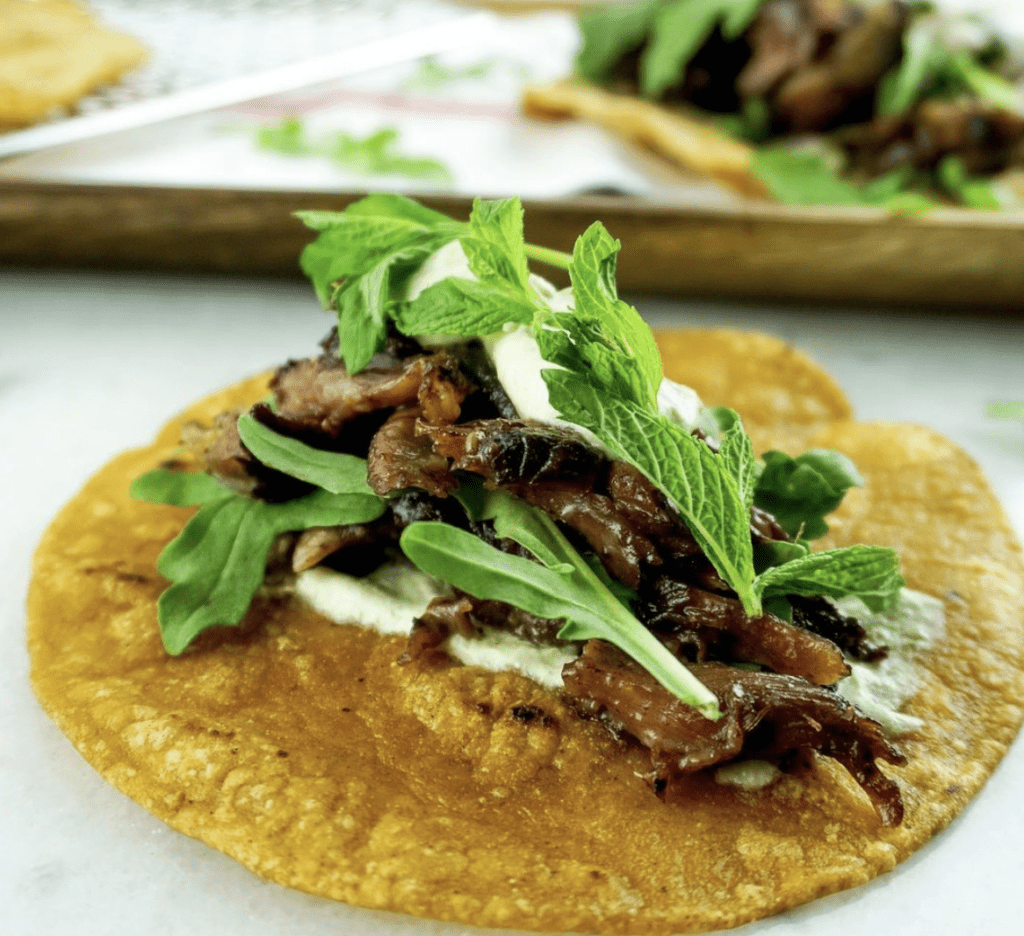 RESTAURANT CONTACT INFORMATION & SOCIAL MEDIA
a cook's therapy
Washington, DC
Instagram: https://www.instagram.com/sheedahdee/
email: [email protected]
website: www.thefoodphotog.com