WHAT IS YOUR FAVORITE BREAKFAST?

A fresh-baked croissant or baguette with jam and butter alongside yogurt and orange juice.
IS THERE A CHILDHOOD COMFORT FOOD THAT YOU THINK ABOUT FREQUENTLY?

I grew up in the Philippines so its definitely going to be a Filipino thing…One thing that I grew up eating were these fried banana spring rolls. They are called turron. So the inside is a banana coated in brown sugar, then you wrap it in a spring roll, and then you fry it in oil that actually has brown sugar in it which coats the banana spring roll with a melted caramel texture.
WHICH TALENT WOULD YOU MOST LIKE TO HAVE THAT YOU
DON'T POSSESS?

I wish I could draw cause I am so bad at it! I just can't draw anything…And I wish I had good penmanship because my handwriting is really bad too, like its almost illegible so yeah that would be awesome to have!
WAS THERE ANYTHING THAT YOU THOUGHT YOU WANTED TO DO BEFORE YOU STARTED COOKING?

Not really I mean from the time I was six years old it was something that I found very interesting!
OF ALL THE FRENCH PASTRIES, WHICH IS YOUR FAVOURITE TO MAKE/EAT?

That's a tough one too but probably the croissant. I mean it's so simple but not simple at the same time. It is very delicate. Its got a lot of technique to it and you know for me it's just like a perfect bite. Although it isn't necessarily my favorite to bake it is definitely my favorite to eat!
IS THERE A FOOD THAT YOU'RE SECRETELY OBSESSED WITH HAVING AT HOME?

I think at home rice is what is necessary because of my background and where I grew up. In the Philippines, rice is used in every dish and is a must to have at my house. It gives me comfort and reminds me of home you know.
WHEN DID YOU LEAVE THE PHILIPPINES?

I left when I was around 20 or so…and my parents live there so I go back to visit very often.
IS THERE A FOOF THAT YOU DISLIKE EATING OR USING TO COOK OR BAKE?

One food that I don't like…I'm trying to think. I mean there's not a lot that I don't like, I am very open to trying new things. I don't know why but there's not really anything I can think of right now but there isn't a lot I don't like and won't try.
IF YOU COULD FIND OUT ANYONE'S SECRET RECIPE, WHOSE AND WHAT WOULD IT BE?

There is this restaurant in Paris that my family and I ate at a few years back and they made this most awesome pancake. I guess it's traditional and in one of the regions there, like one of the counties I can't remember. I tried to make that, searched a lot of recipes and none of them worked! None of them came out to be even close to it. So I guess if I could get that recipe that would be great! There are just some recipes that you cant recreate no matter how hard you try and I don't know I just wish I could go there again one day.
WHAT'S IS YOUR MOST MEMORABLE MEAL AND WHY? 

I have quite a few but probably the most memorable one would be when I was in Spain a couple of years back in 2009 when my husband I were invited to dine with a few friends at a restaurant called El Bulli. It is unfortunately closed now which is a shame because it was the most amazing restaurant I've been to and once in a while I still think about the great dishes I had there.
DID YOU HAVE MENTORS THAT HELPED YOU ALONG YOUR JOURNEY OF BECOMING A CHEF?

Oh for sure! I have had a few mentors, definitely, when I started I worked under a couple of pastry chefs. My husband is definitely my main mentor but also Caralin and Allin who are not here anymore because they moved to Chicago but ya!
DO YOU HAVE A FAVORITE RECIPE TO COOK OR BAKE? FAVORITE RECIPE?

Yes, I do, and its something that I kind of like to have in my back pocket at all times. So when I need to make fast, something easy, and something that everyone loves it's that. It's just a super simple fruit crisp. So it's you know to go to the farmers market and buy what's in season, mix it with a little bit of sugar, a touch of lemon juice and thickener, put it in a cast-iron pan with some streusel on top and bake it…that's it! In the end, I like to add some ice cream on top as well!
ARE THERE ANY INGREDIENTS THAT YOU DON'T USE ANYMORE BUT USED TO WHEN COOKING OR BAKING?

I mean probably but to me ingredients come and go depending on the season, depending on my state of mind. Sometimes I fall in love with an ingredient and use it in everything I bake, ultimately getting sick of it and not ending up using it for a while and then I always go back to it!
WHEN DID YOU OFFICIALLY BECOME A CHEF OR A BAKER?

I think it was when we (my husband and I) moved to Carmel we opened a small restaurant with about 50 seats and four other people in the kitchen. We didn't have the budget to hire another pastry chef so everything to do with baking carried onto me and that's when I started to really get into things.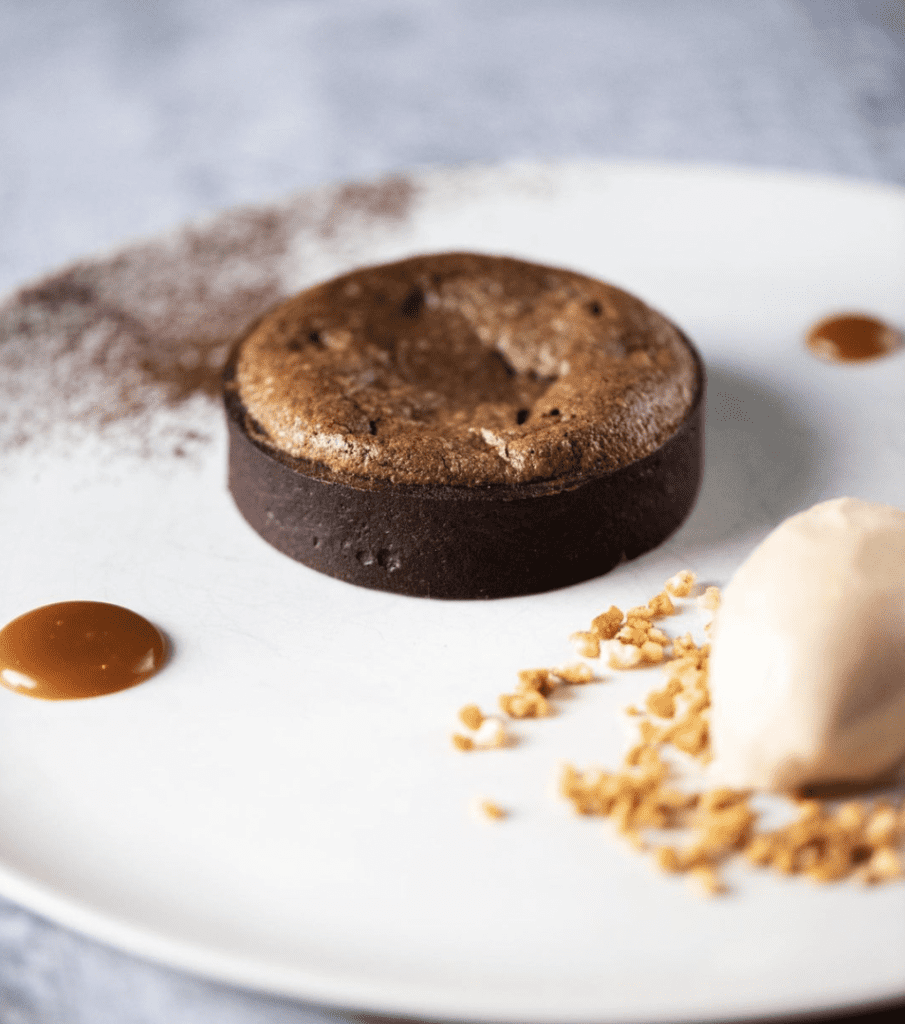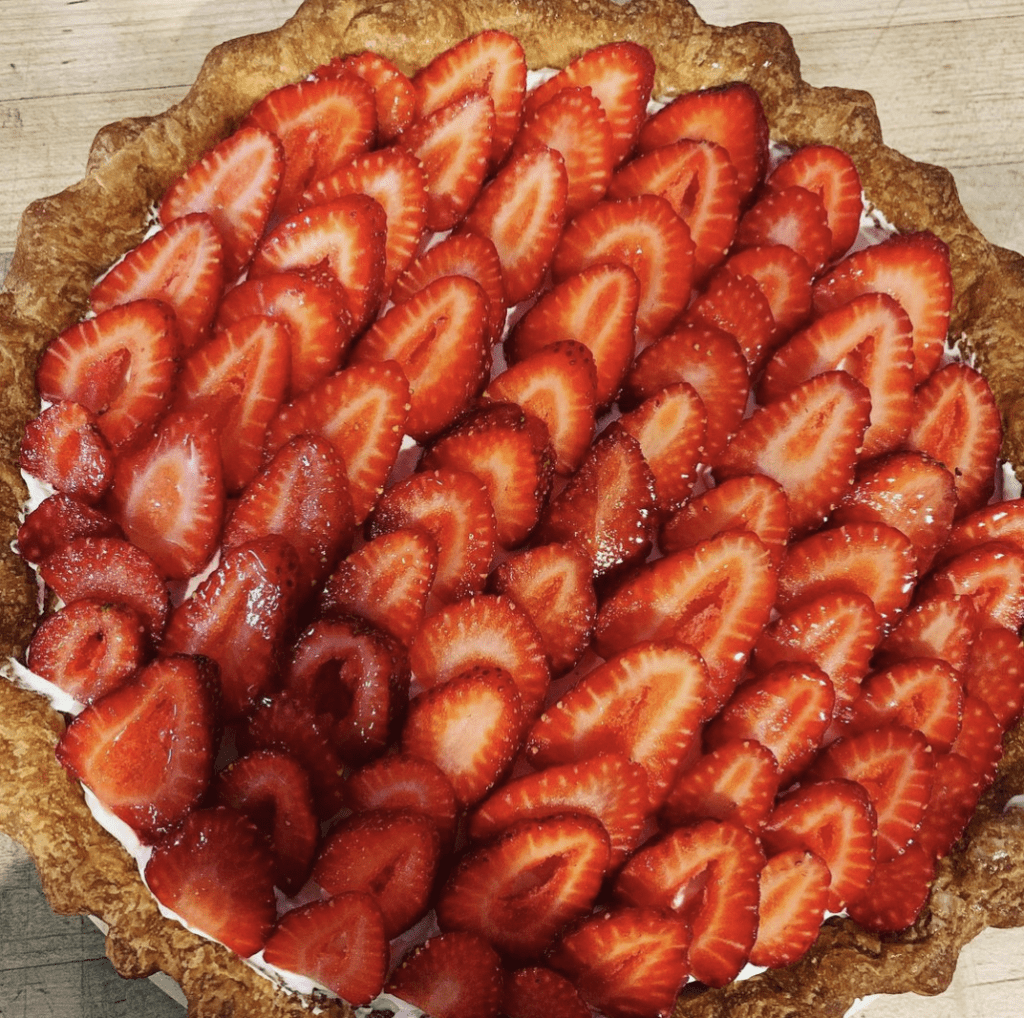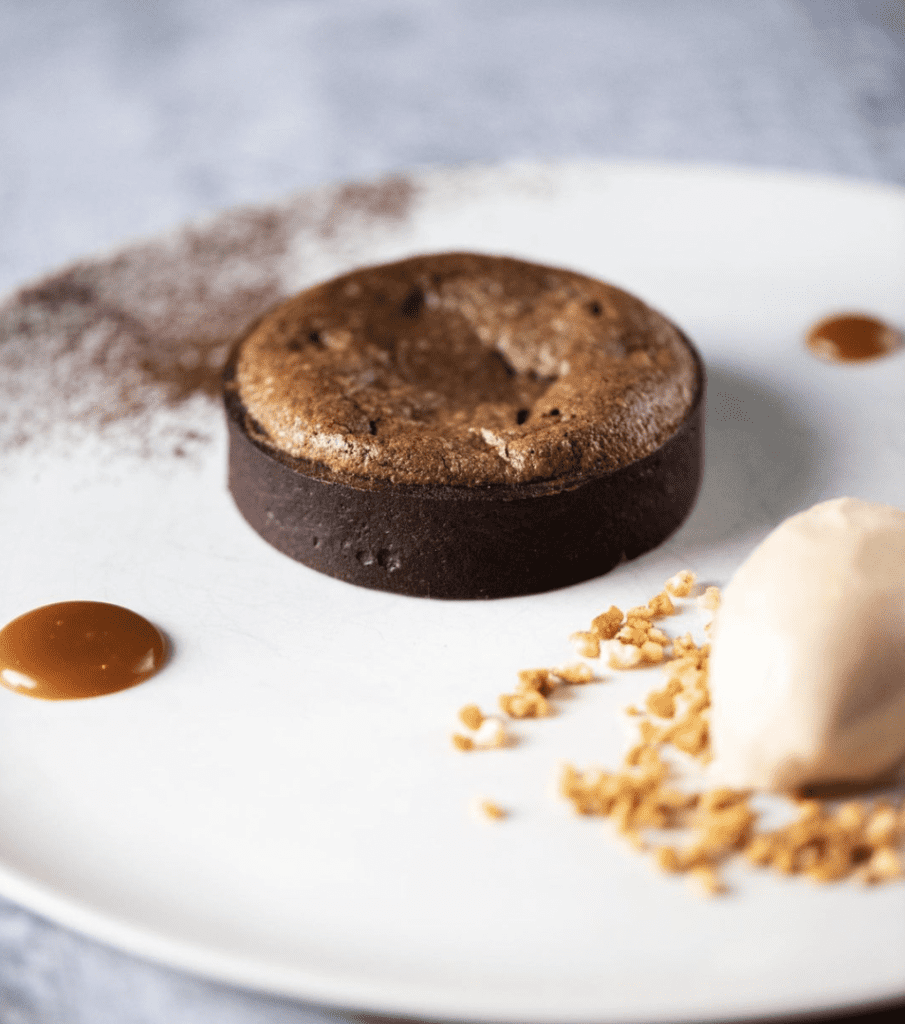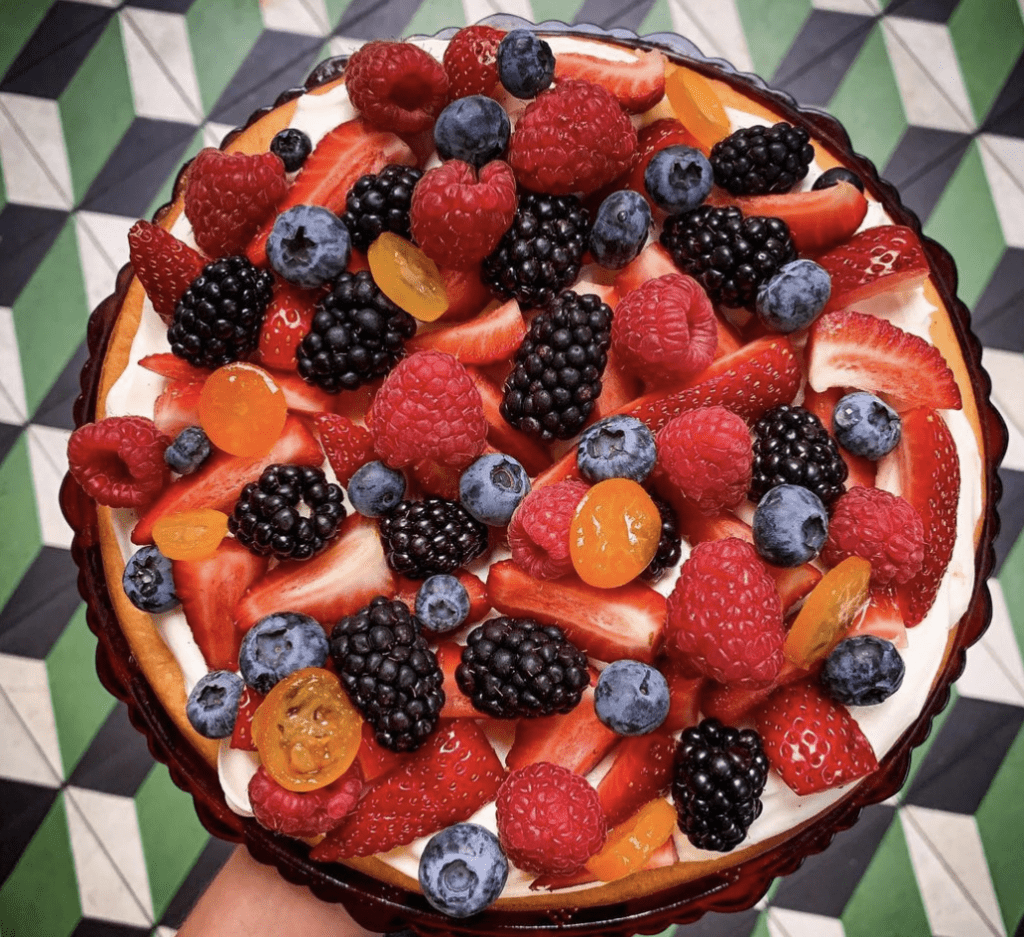 RESTAURANT INFORMATION & SOCIAL MEDIA
Los Angeles, CA, USA
Repubique - Sari Sari Store - Wildflour Manila
address: 624 South La Brea Ave, Los Angeles, CA 90036
website: https://republiquela.com/ 
email: 

[email protected]


phone number: (310) 362-6115
instagram: https://www.instagram.com/republiquela/ and https://www.instagram.com/sarisaristorela/ and https://www.instagram.com/wildflourmanila/