WHAT IS YOUR FAVORITE BREAKFAST?

My favorite breakfast is a hot chocolate made from hemp milk made with chocolate and not cocoa, with butter spread toast.
IS THERE A CHILDHOOD COMFORT FOOD THAT YOU THINK ABOUT?

My childhood dish I think about often is roast pork with rosemary with homemade fries.
WHICH TALENT WOULD YOU MOST LIKE TO HAVE THAT YOU DON'T POSSESS?

If I could ask for a talent today it would be singing because I sing very, very badly 😂 I dream of having a pretty voice.
WAS THERE ANYTHING THAT YOU THOUGHT YOU WANTED TO DO BEFORE YOU STARTED COOKING?

I always wanted to be in the kitchen but my passion for baking only came to me during my studies.
OF ALL THE FRENCH PASTRIES, WHICH IS YOUR FAVORITE TO MAKE?

I like to make the classics (tarts, Paris-Best, Saint Honoré)
IS THERE ONE FOOD THAT YOU'RE SECRETLY OBSESSED WITH HAVING AT HOME?

The chocolate is always in my cupboard.
IS THERE A FOOD THAT YOU DISLIKE?

I hate mushrooms and scallops.
IF YOU COULD FIND OUT ANYONE'S SECRET RECIPE, WHOSE AND WHAT WOULD IT BE?

The recipe that I would like to discover is that of Arnaud Donckele, his steamed tomato, and basil bread.
WHAT'S YOUR MOST MEMORABLE MEAL AND WHY?

Flowing berlingots with creamy banon goat cheese, watercress, and matcha tea from Anne Sophie Pic. This is the dish that marked me for life. It was prepared with great finesse, delicacy, precision in this dish, and the tastes were frank, striking, gourmet, all of which I like.
WHAT MENTORS HELPED YOU ALONG YOUR JOURNEY OF BECOMING A CHEF?

Benoît Charvet, Jordane Stiee and Julien Dugourd were exceptional trainers for me.
THROUGHOUT YOUR EXPERIENCE IN THE FOOD INDUSTRY, HAVE YOU NOTICED A DIFFERENCE BETWEEN KITCHENS THAT ARE RUN BY MEN VS. KITCHENS THAT ARE RUN BY WOMEN? IF SO, WHAT WAS THIS DIFFERENCE, AND HOW DID IT IMPACT THE OVERALL ENVIRONMENT WHILST PREPARING FOOD?

Unfortunately, I have never had the chance to work alongside female chefs. There are not many in this environment, a great regret.
IT IS REALLY SAD TO SEE WHAT IS HAPPENING GLOBALLY. YOUNG ASPIRING CHEFS ARE LOOKING TO THEIR HERO'S HOW TO TURN PAIN INTO CREATIVITY. DO YOU HAVE ANY ADVICE ON HOW TO TURN THIS DIFFICULT TIME INTO SOMETHING PRODUCTIVE?

It is true that this health crisis is very sad. If I have one piece of advice to give it is to keep morale up, bake or cook at home, treat loved ones and take note of all the ideas that you can think of in a small notebook so you don't forget anything when you return to work.
WHAT IS ONE POSITIVE AND ONE NEGATIVE EFFECT COVID-19 HAS HAD ON YOUR LOVE FOR MAKING FOOD?

In my professional career which began 13 years ago, I have never taken the time to take care of myself. Listen to my body, my desires like reading or enjoying my family and my little cat, things that I rarely do. Now, I am able to focus on things like that! The negative is that I really miss the human relationship side, I just want to find the teams …
HOW HAVE YOU BEEN SPENDING YOUR TIME RECENTLY, HAVE YOU HAD TIME TO CREATE NEW RECIPES?

I thought a lot about new designs for the new map. However, it is difficult to project on the seasonality because we have no visibility on the reopening of restaurants. But I write everything down in my little notebook.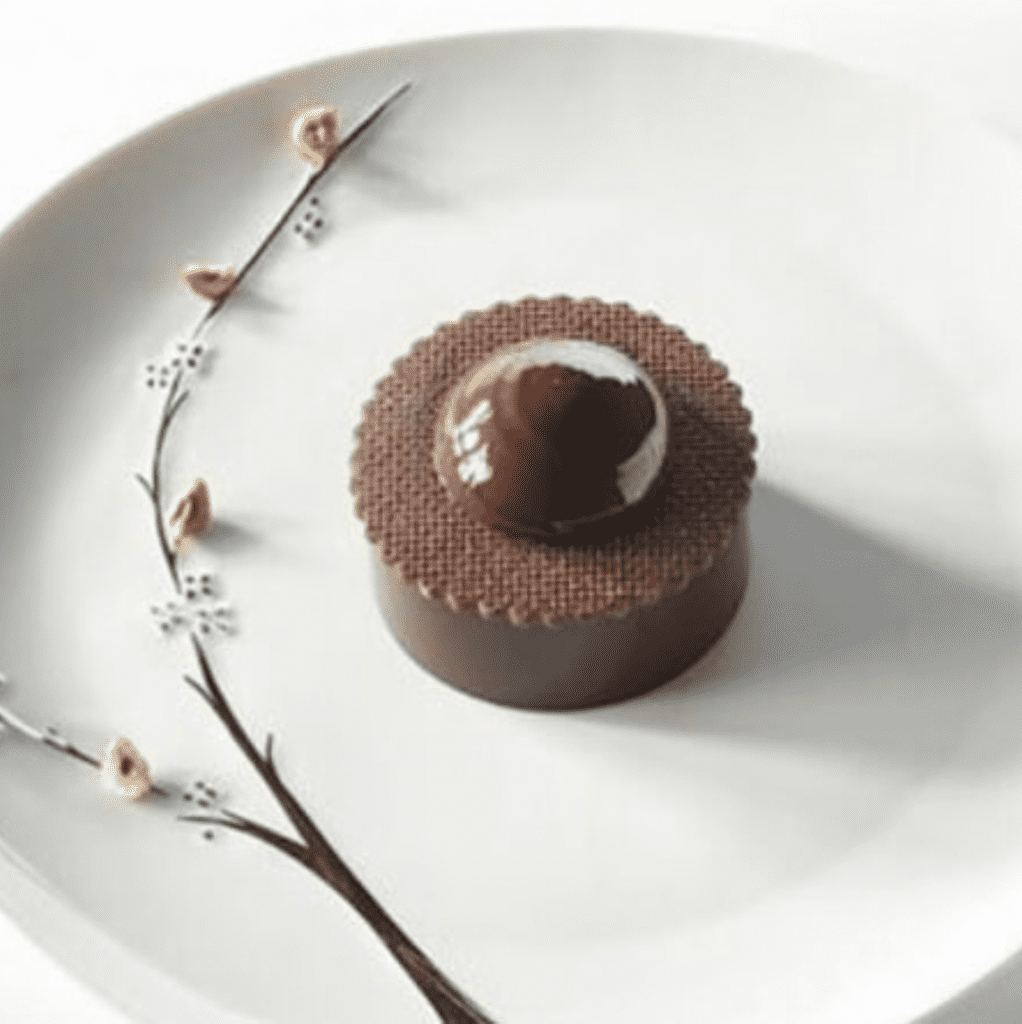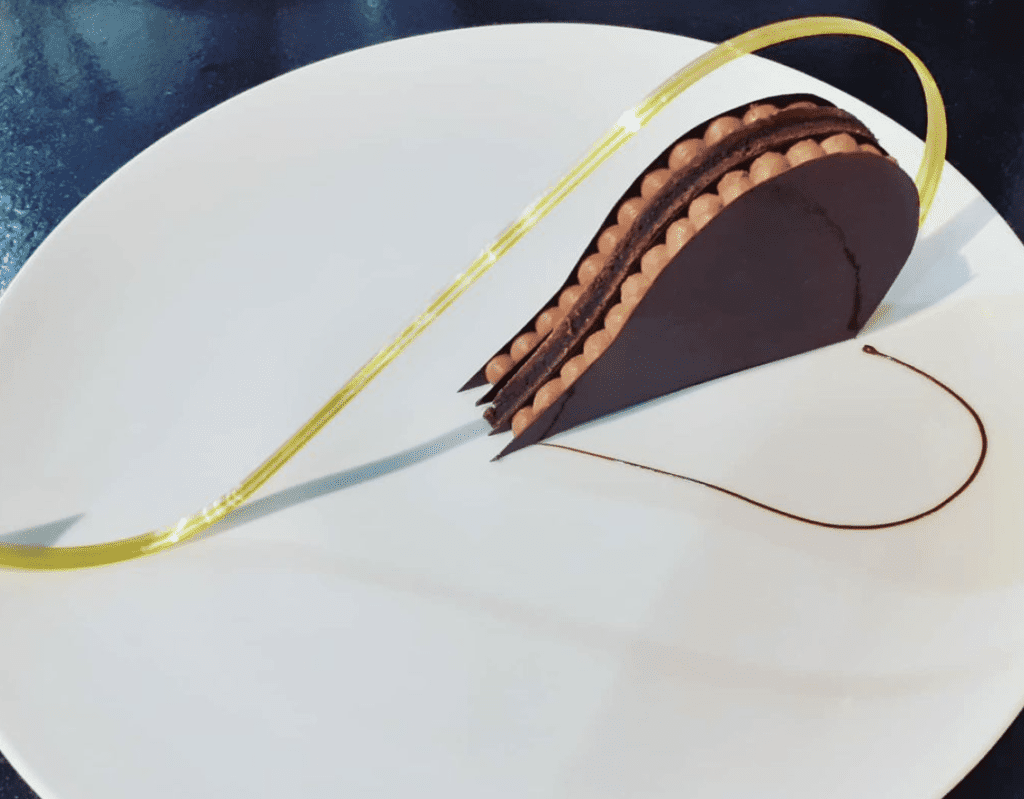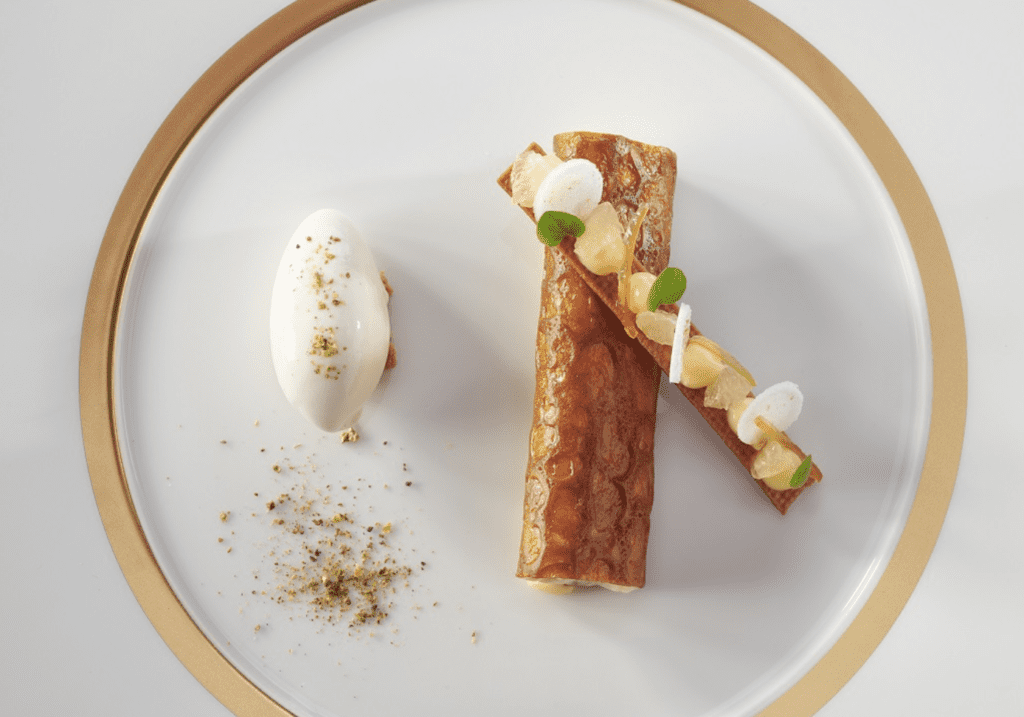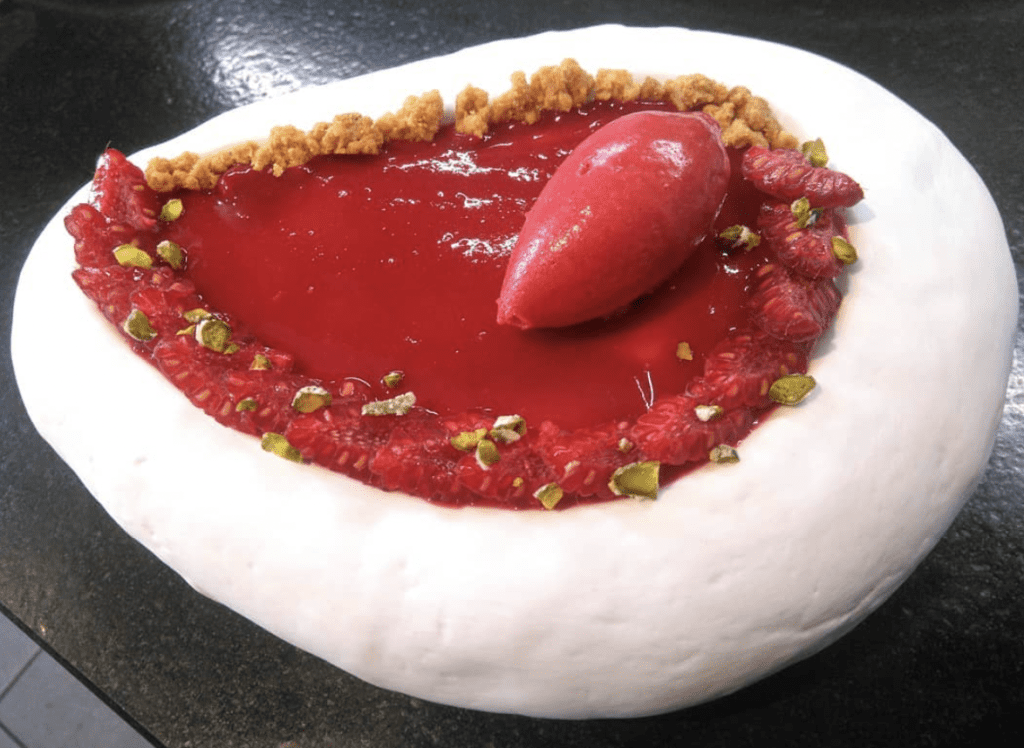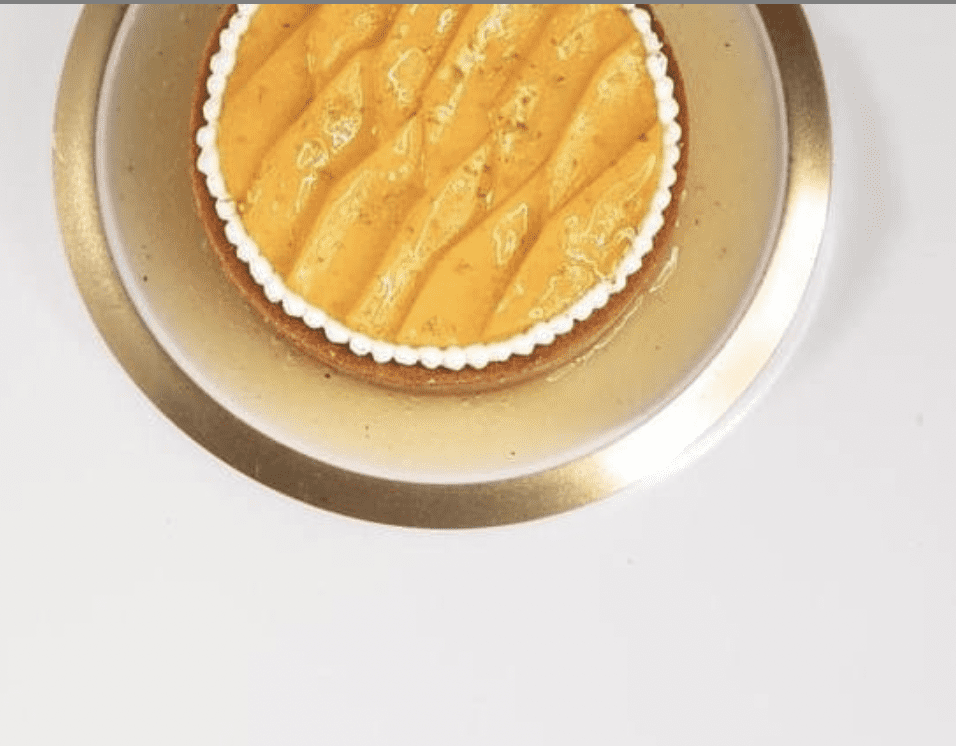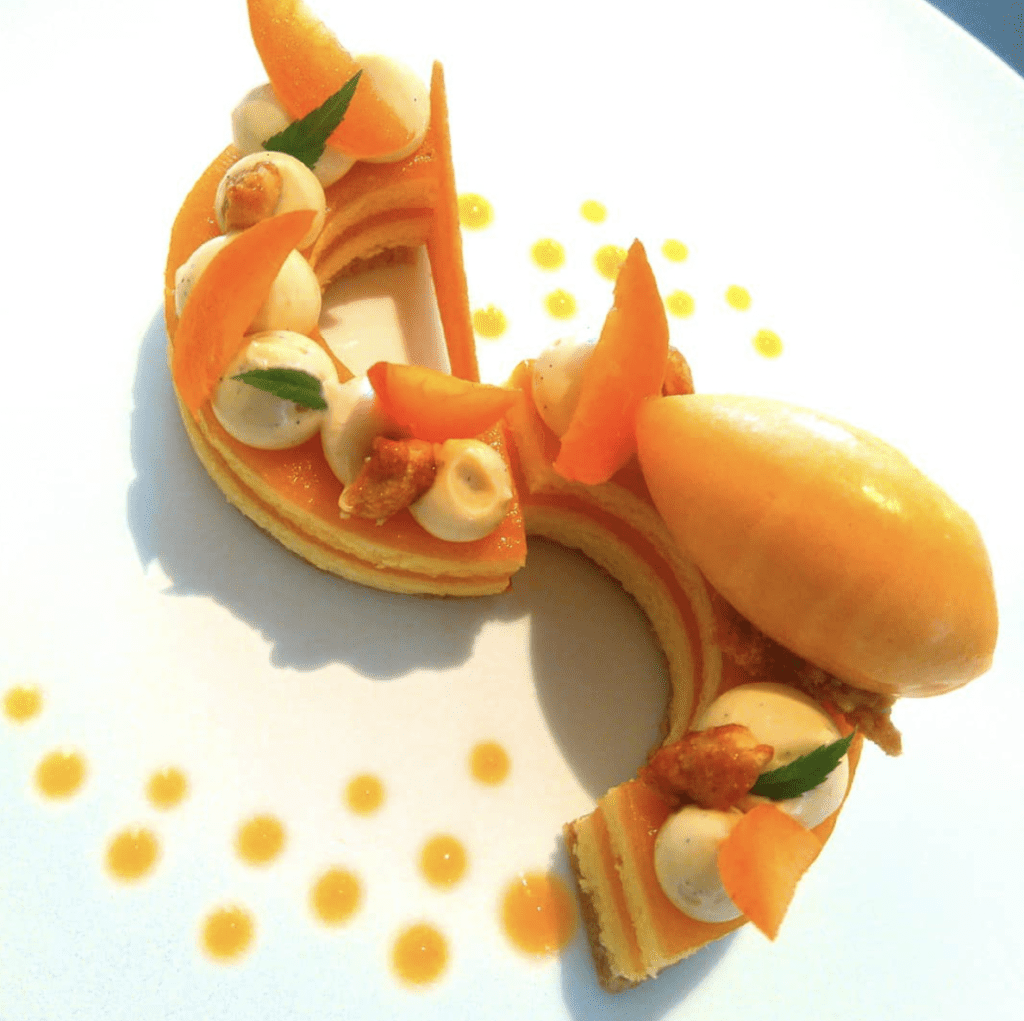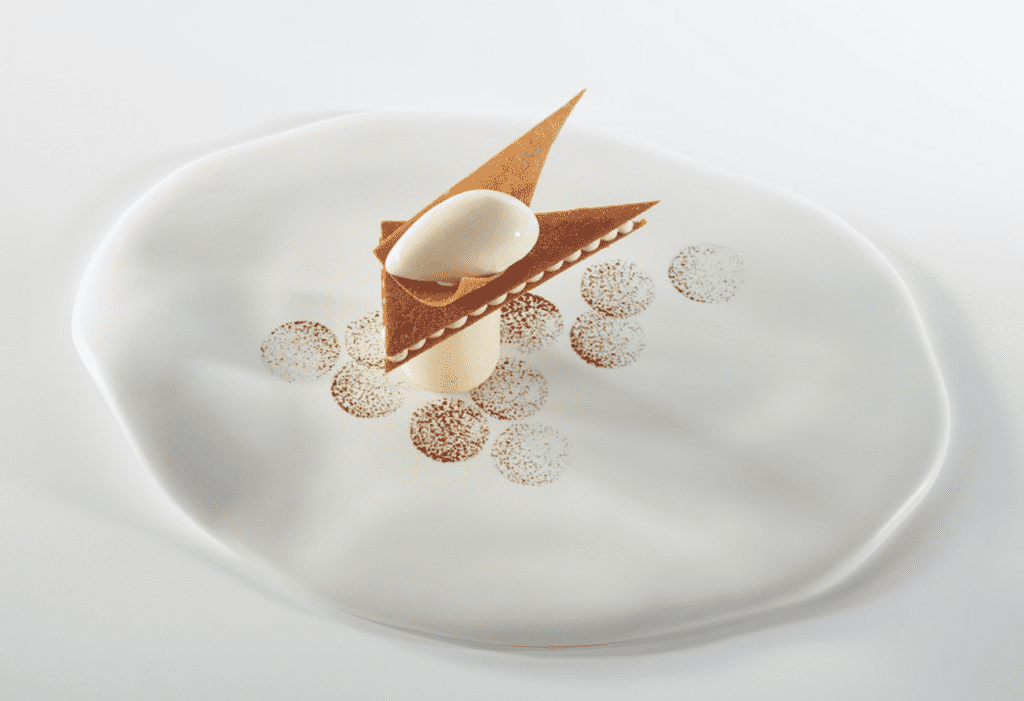 RESTAURANT CONTACT INFORMATION & SOCIAL MEDIA
Aix-en-Provence, France
Le Art - Château de la Gaude
Address: 3959 Route des Pinchinats, 13100 Aix-en-Provence, France
Telephone:  +33 4 84 93 09 30
website: https://chateaudelagaude.com/fr/
Instagram: https://www.instagram.com/maellebrug/ and https://www.instagram.com/chateaudelagaude/