WHAT IS YOUR FAVORITE BREAKFAST?

If I could have only one meal a day, that would definitively be breakfast. Usually, I am not picky and I like to have a big breakfast so that I can endure the rest of the day. I like to eat bread with butter and fruit jam made from various types of berries that grow in my garden and drink tea.
IS THERE A CHILDHOOD COMFORT FOOD THAT YOU THINK ABOUT?

In my family, my grandmother was a real gourmet and she was the one in charge of preparing continental food, meat, cakes, and home canning, while my mother prepared Mediterranean cuisine and pastries. Baked quinces and apples, baked wheat with whipped cream and nutmeg are some of the treats my grandmother used to prepare for family and guests.
WHICH TALENT WOULD YOU MOST LIKE TO HAVE THAT YOU DON'T POSSESS?

Talent is only 5%, everything else is practice and hard work. Maybe I would like to improve my computer and marketing skills. Hopefully, I will have more time for that in the future.
WAS THERE ANYTHING THAT YOU THOUGHT YOU WANTED TO DO BEFORE YOU STARTED COOKING?

As a child, I practiced athletics and it was my first love, but cooking prevailed as it was already in my blood: I became the fourth generation of professional chefs and the first women chef in my family. That is what additionally motivated me.
OF ALL THE FRENCH PASTRIES, WHICH IS YOUR FAVORITE TO MAKE?

Difficult question… Maybe brioche or what my grandmother called New Year's brioche, made according to her own recipe with raisins and quinces soaked in rum.
IS THERE ONE FOOD THAT YOU'RE SECRETLY OBSESSED WITH HAVING AT HOME?

My family dislikes some food that I adore, for example, the entrails. I love to prepare chicken liver pâté. And of course, I always have to have ice cream, fruit, and sweets in the house that I can't resist.
IS THERE A FOOD THAT YOU DISLIKE?

The advice could be everything I said so far – it is necessary… to mix different tastes and techniques, get the essence of everything… never stop learning and not to blindly follow trends. One of my mentors taught me that the last dish served is like the last signature of the chef.
IF YOU COULD FIND OUT ANYONE'S SECRET RECIPE, WHOSE AND WHAT WOULD IT BE?
That would be Antonio Maresca's recipe for panettone. I had the chance to try it freshly baked (I couldn't wait for it to cool down) and that taste still lingers in my mouth.
WHAT'S YOUR MOST MEMORABLE MEAL AND WHY?

My favorite meals are prepared on an old stove (which burns on wood) in my cottage near the Danube with a glass of good wine and a view over the river and the garden, even if they consist only of bread
WHAT MENTORS HELPED YOU ALONG YOUR JOURNEY OF BECOMING A CHEF?

In a short period of time I was lucky enough to work with a lot of great chefs. They have all influenced my work, what I will apply in my kitchen and would I wouldn't do in my wildest dreams. Their influence spreads not only onto cooking but also on the way of communicating, of behaving with the staff and many other things.
THROUGHOUT YOUR EXPERIENCE IN THE FOOD INDUSTRY, HAVE YOU NOTICED A DIFFERENCE BETWEEN KITCHENS THAT ARE RUN BY MEN VS. KITCHENS THAT ARE RUN BY WOMEN? IF SO, WHAT WAS THIS DIFFERENCE, AND HOW DID IT IMPACT THE OVERALL ENVIRONMENT WHILST PREPARING FOOD?

I don't really have experience with women as superiors. I don't think that gender matters in running a kitchen, however, what does matter is the way one organizes the kitchen stuff.
IT IS REALLY SAD TO SEE WHAT IS HAPPENING GLOBALLY. YOUNG ASPIRING CHEFS ARE LOOKING TO THEIR HERO'S HOW TO TURN PAIN INTO CREATIVITY. DO YOU HAVE ANY ADVICE ON HOW TO TURN THIS DIFFICULT TIME INTO SOMETHING PRODUCTIVE?

The advice could be all that I said so far: It is necessary to first work with a large number of different experienced mentors, to combine different tastes and techniques, get the essence of everything and go your own way, never stop learning and not blindly follow trends. One of my mentors taught me that the last dish served is like the final signature of the chef.
WHAT IS ONE POSITIVE AND ONE NEGATIVE EFFECT COVID-19 HAS HAD ON YOUR LOVE FOR MAKING FOOD?


On the plus side, I had more time to rest due to the lack of work and I could focus on experimenting in the kitchen and preparing new projects.
The downside was less work and thus less money, but money is not everything, so I could say that I used the COVID-19 crisis in a positive way
HOW HAVE YOU BEEN SPENDING YOUR TIME RECENTLY, HAVE YOU HAD TIME TO CREATE NEW RECIPES?

As I said in the previous answer. Covid 19 brought me a lot of free time, which I used in the best possible way to create new recipes and cooking projects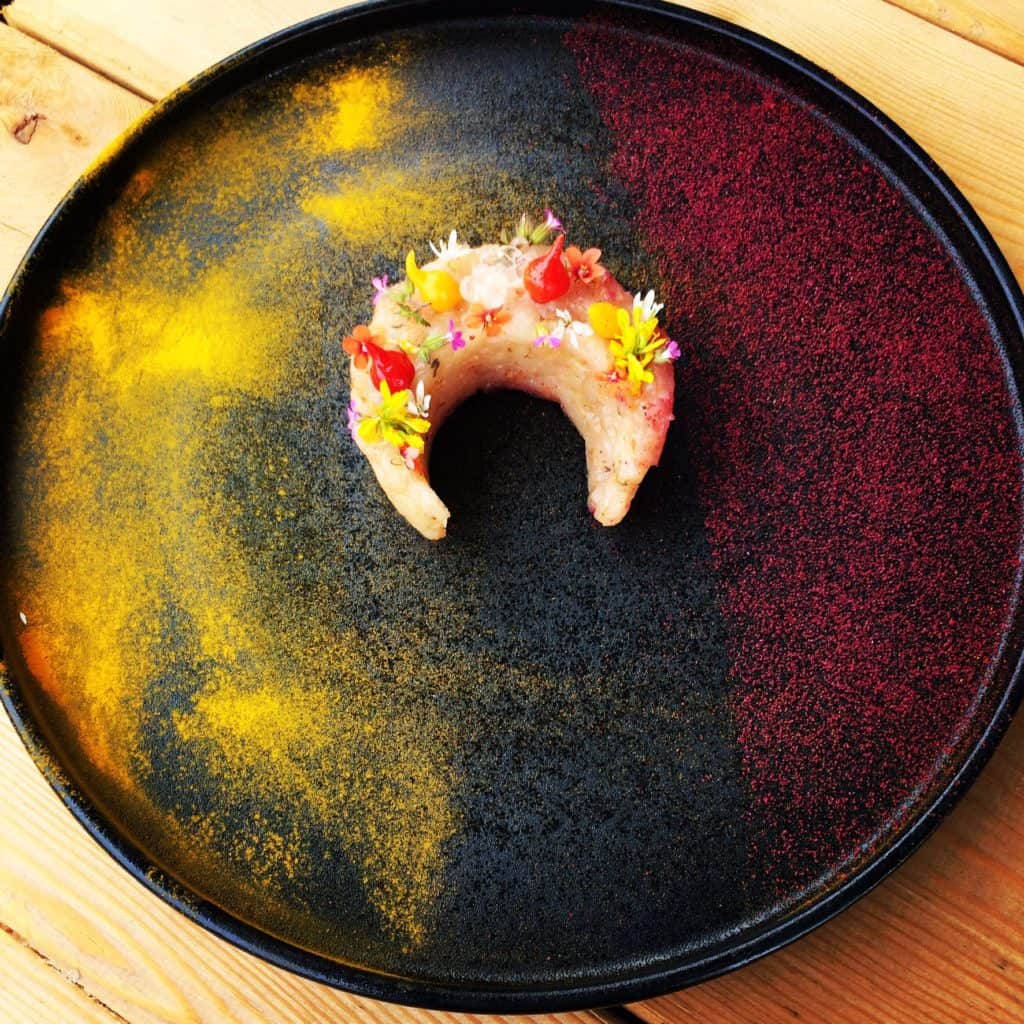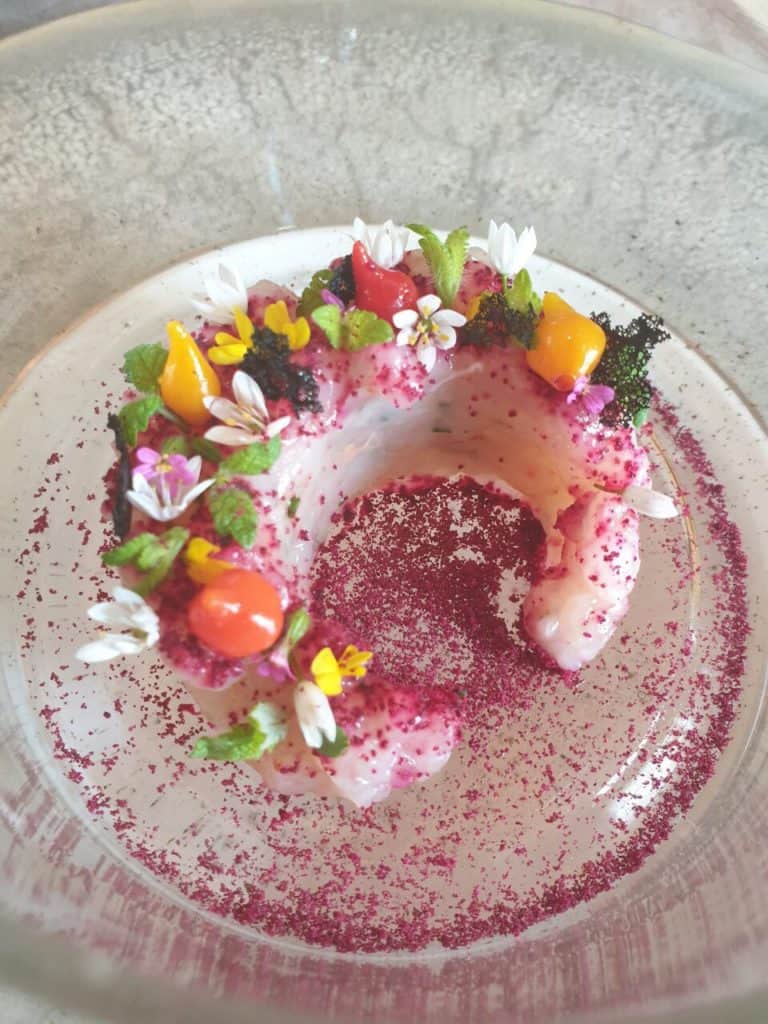 RESTAURANT CONTACT INFORMATION & SOCIAL MEDIA
Belgrade, Serbia
email: 

[email protected]


telephone: +381 64 0157815
website: http://www.srcekuvara.com
instagram: https://www.instagram.com/srce.kuvara/