WHAT IS YOUR FAVORITE BREAKFAST?

A Whole-Food Kale Apple-Berry Smoothie, the recipe is on my grid!
IS THERE A CHILDHOOD COMFORT FOOD THAT YOU THINK ABOUT?

Sinangag (Garlic Fried Rice); I make a version now using miso paste instead of table salt, and pepper. That gives it more depth of flavor and lowers the sodium content.
WHICH TALENT WOULD YOU MOST LIKE TO HAVE THAT YOU DON'T POSSESS?

Drawing by hand!
WAS THERE ANYTHING THAT YOU THOUGHT YOU WANTED TO DO BEFORE YOU STARTED COOKING?

Yes, I wanted to work in the apparel manufacturing industry first.
OF ALL THE FRENCH PASTRIES, WHICH IS YOUR FAVORITE TO MAKE?

I haven't chosen a favorite yet but something I can make plant-based!
IS THERE ONE FOOD THAT YOU'RE SECRETLY OBSESSED WITH HAVING AT HOME?

Miso paste. The secret to everything!
IS THERE A FOOD THAT YOU DISLIKE?

Being plant-based I stay away from meat & dairy.
IF YOU COULD FIND OUT ANYONE'S SECRET RECIPE, WHOSE AND WHAT WOULD IT BE?

My grandma's gravy. I never got to ask her for it before she passed.
WHAT'S YOUR MOST MEMORABLE MEAL AND WHY?

Anything my husband makes, because the combination of flavor and love is unbeatable!
WHAT MENTORS HELPED YOU ALONG YOUR JOURNEY OF BECOMING A CHEF?

I am not exactly a Chef, just an avid nutritionist-turned-cook. My husband is the original Chef in our family and I look up to him a lot. Same with my Mom and Mother-in-Law.
THROUGHOUT YOUR EXPERIENCE IN THE FOOD INDUSTRY, HAVE YOU NOTICED A DIFFERENCE BETWEEN KITCHENS THAT ARE RUN BY MEN VS. KITCHENS THAT ARE RUN BY WOMEN? IF SO, WHAT WAS THIS DIFFERENCE, AND HOW DID IT IMPACT THE OVERALL ENVIRONMENT WHILST PREPARING FOOD?

Unfortunately, I have not encountered a woman-led kitchen yet. However, in our catering company, my husband and I are 50-50 and we prioritize a calm environment most.
IT IS REALLY SAD TO SEE WHAT IS HAPPENING GLOBALLY. YOUNG ASPIRING CHEFS ARE LOOKING TO THEIR HERO'S HOW TO TURN PAIN INTO CREATIVITY. DO YOU HAVE ANY ADVICE ON HOW TO TURN THIS DIFFICULT TIME INTO SOMETHING PRODUCTIVE?

Cook what nourishes your soul! It is in connecting with your hearts, our roots, that inspires hope and brings out creativity. We can only control ourselves and this is the perfect time to cocoon.
WHAT IS ONE POSITIVE AND ONE NEGATIVE EFFECT COVID-19 HAS HAD ON YOUR LOVE FOR MAKING FOOD?

Learning about whole food plant-based cooking is the number 1 positive effect. Since adopting this change in eating habits, our health as a whole family improved. From defeating anemia, pre-diabetes, and obesity– we thrived. As for a negative effect, of course, the suffering our business and clients are enduring. We cater mostly weddings and a lot feel like their life is on hold.
HOW HAVE YOU BEEN SPENDING YOUR TIME RECENTLY, HAVE YOU HAD TIME TO CREATE NEW RECIPES?

Yes! We are working on a whole-food, plant-based Filipino cookbook which will be out in the Spring.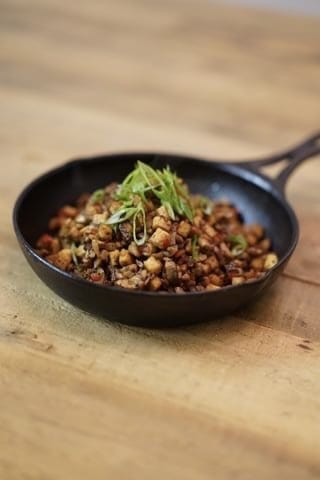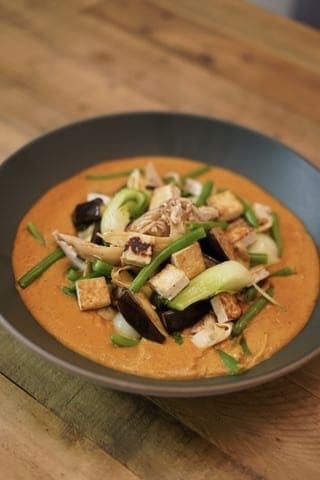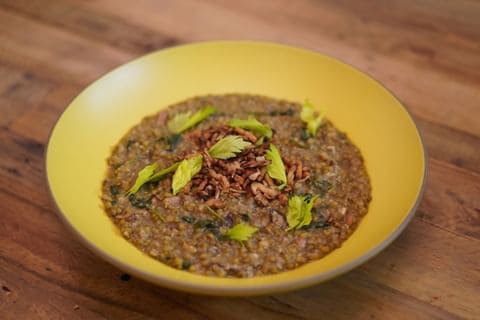 RESTAURANT CONTACT INFORMATION & SOCIAL MEDIA
Manila, the Philippines
website: https://www.cleodiamartinez.com/
email: [email protected]
Instagram: http://www.instagram.com/cleodia/