WHAT IS YOUR FAVORITE BREAKFAST?

I love breakfast and it very much depends on my mood but it always involves a cup of black coffee. I do love my mum's fluffy omelette either with charred broccoli (cooked into it) or thick slices of her home-grown tomatoes.
IS THERE A CHILDHOOD COMFORT FOOD THAT YOU THINK ABOUT?

One of our favourite, celebratory family meals – duck and noodles. The egg noodles are hand-made and cut by hand thinly. The duck is slow-cooked in its own fat and juices until very soft. The noodles are cooked and then tossed with the pulled duck meat and its juices and it is simultaneously the simplest and most delectable and comforting dish.
WHICH TALENT WOULD YOU MOST LIKE TO HAVE THAT YOU DON'T POSSESS?

I wish I could whistle – not the gentle 'humming a tune' kind of whistle but the piercingly loud kind. Also to drive a car and to have a decent French accent – mine is atrocious.
WAS THERE ANYTHING THAT YOU THOUGHT YOU WANTED TO DO BEFORE YOU STARTED COOKING?

I wanted to be an artist, then a literary translator. But it's never too late. I might revisit both when my children are a little older.
OF ALL THE FRENCH PASTRIES, WHICH IS YOUR FAVORITE TO MAKE?

Pastry-making is not my strongest skill, I am more of a bread maker. However, my favourite to eat is the flan patissier – a thick custard slice. I keep wanting to make it – thank you for reminding me to!
IS THERE ONE FOOD THAT YOU'RE SECRETLY OBSESSED WITH HAVING AT HOME?

Butter. I panic if we ever run out.
IS THERE A FOOD THAT YOU DISLIKE?

I am not the biggest fan of avocado unless it's a well-seasoned guacamole. I tried and tried, but sliced avocado on toast is just not for me.
IF YOU COULD FIND OUT ANYONE'S SECRET RECIPE, WHOSE AND WHAT WOULD IT BE?

Not so much a secret recipe, but I wish I watched my grandmother cook when she was alive. I regret not being interested in cooking when I was a child, I could have learned so much from her.
WHAT'S YOUR MOST MEMORABLE MEAL AND WHY?

Probably a plate of spaghetti and sea urchin. Sixteen years ago, I was a 20 year old language exchange student. I worked as a waitress in a restaurant in Palermo, Sicily. I was 20 years old. After a busy service, the head chef brought this unassuming-looking plate of food. It was so simple (looked like naked spaghetti!) but it was so mind-blowingly tasty. It inspired me to start cooking when I returned to the UK.
WHAT MENTORS HELPED YOU ALONG YOUR JOURNEY OF BECOMING A CHEF?

So many people have been supportive over the years. All of my tutors at Leiths school of food and wine. Women that I worked for at the beginning of my career – Jenny Newall, the first caterer I ever worked for. Rachel Turner, that gave me so much catering work when my oldest son was a baby and I was struggling. London caterer Nichola Smith was massively supportive. And of course, my mum – who is the best cook that I know. I couldn't have achieved everything I have without her help and moral support.
THROUGHOUT YOUR EXPERIENCE IN THE FOOD INDUSTRY, HAVE YOU NOTICED A DIFFERENCE BETWEEN KITCHENS THAT ARE RUN BY MEN VS. KITCHENS THAT ARE RUN BY WOMEN? IF SO, WHAT WAS THIS DIFFERENCE, AND HOW DID IT IMPACT THE OVERALL ENVIRONMENT WHILST PREPARING FOOD?

In my personal experience kitchens run by women have been mostly calmer. But, I find, the way kitchens are run has changed in the last ten years. I think it is now much easier to find an environment that does not adhere to that hierarchy-driven, shouty and abusive model.
IT IS REALLY SAD TO SEE WHAT IS HAPPENING GLOBALLY. YOUNG ASPIRING CHEFS ARE LOOKING TO THEIR HERO'S HOW TO TURN PAIN INTO CREATIVITY. DO YOU HAVE ANY ADVICE ON HOW TO TURN THIS DIFFICULT TIME INTO SOMETHING PRODUCTIVE?

Yes, and I speak from experience. In 2015 I lost my job as a recipe developer. It was February, I was unemployed, my son was nearly two years old, I felt depressed. But I decided that I could not allow myself to slip into that state of mind, for his sake if not for mine. So I decided to start writing down my mum and grandmothers' recipes, just so I had something creative to be busy with. It really helped, I found writing to be very meditative. Also, it helped to talk to my mum as often as we did, remembering recipes, it was therapeutic. That project turned into my first cookbook called Mamushka that same year.
WHAT IS ONE POSITIVE AND ONE NEGATIVE EFFECT COVID-19 HAS HAD ON YOUR LOVE FOR MAKING FOOD?

I guess it has been a gift of time in a way. Despite being busy with a new baby, having this time has spurred me on to finally learn new skills especially with regard to cuisines I knew very little about. I was taught how to make miso by brilliant London-based chef and author Yuki Gomi. I have also been pouring over Preserving the Japanese Way by Nancy Singleton.
HOW HAVE YOU BEEN SPENDING YOUR TIME RECENTLY, HAVE YOU HAD TIME TO CREATE NEW RECIPES?

Yes, I have been working on a new project and have managed to write and test over 100 recipes in the past year. I look forward to finishing soon and dream of cooking from my cookbooks. The Japanese pickles and Parisian flan await me!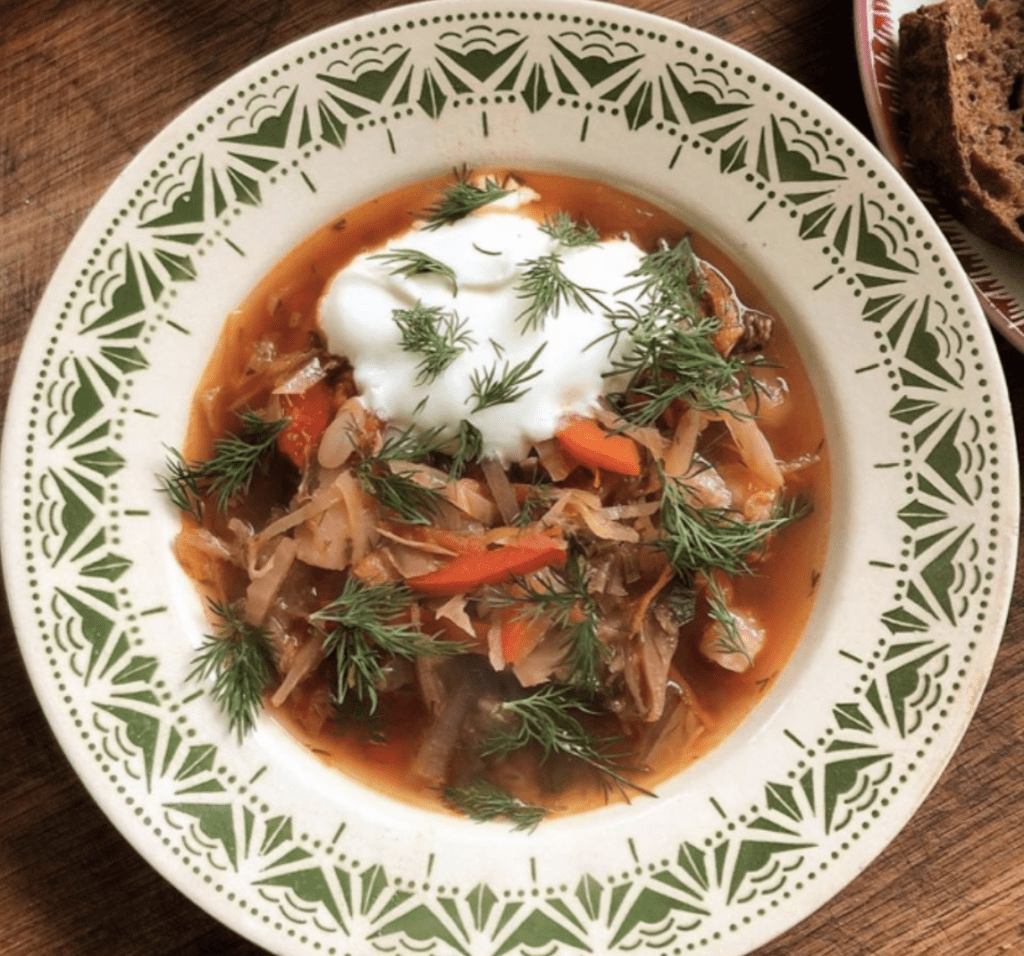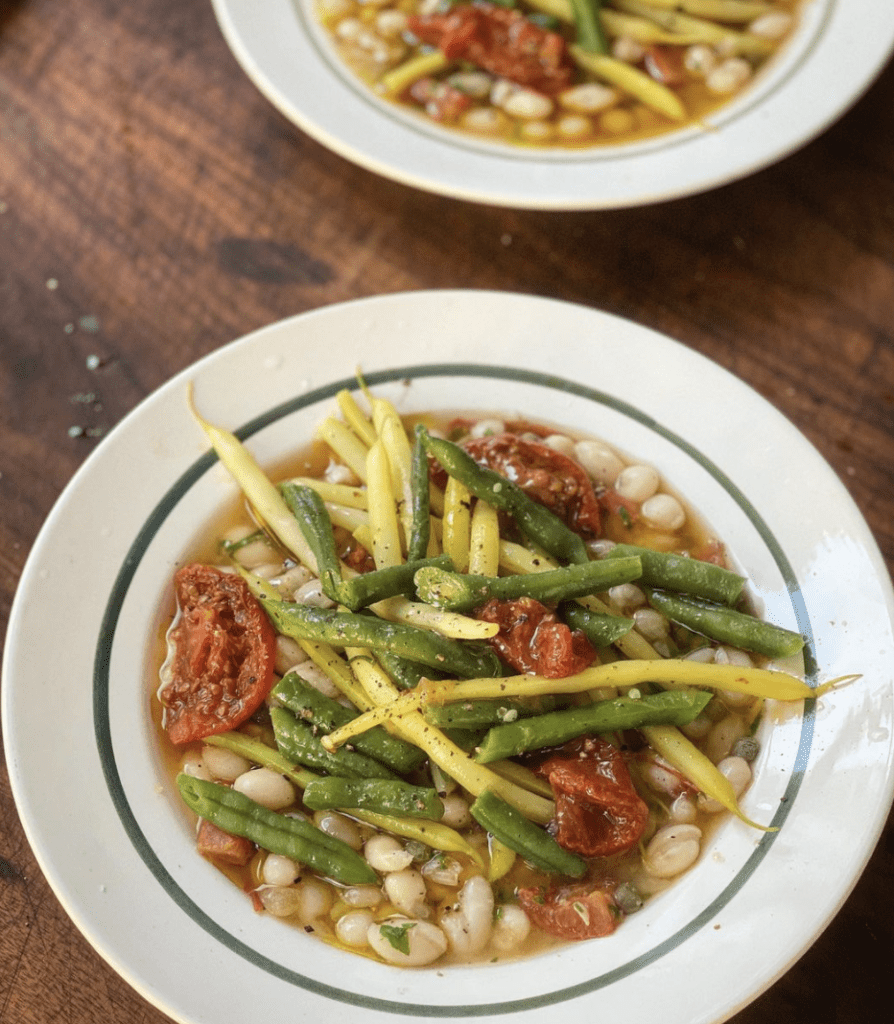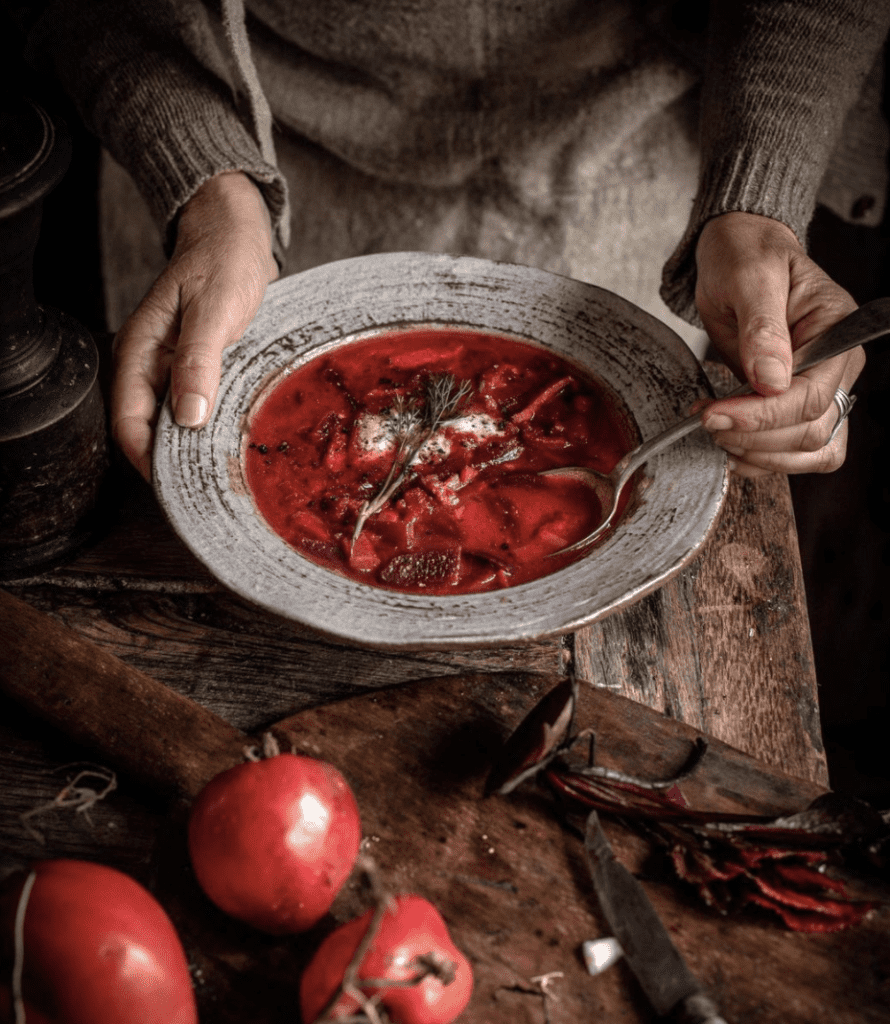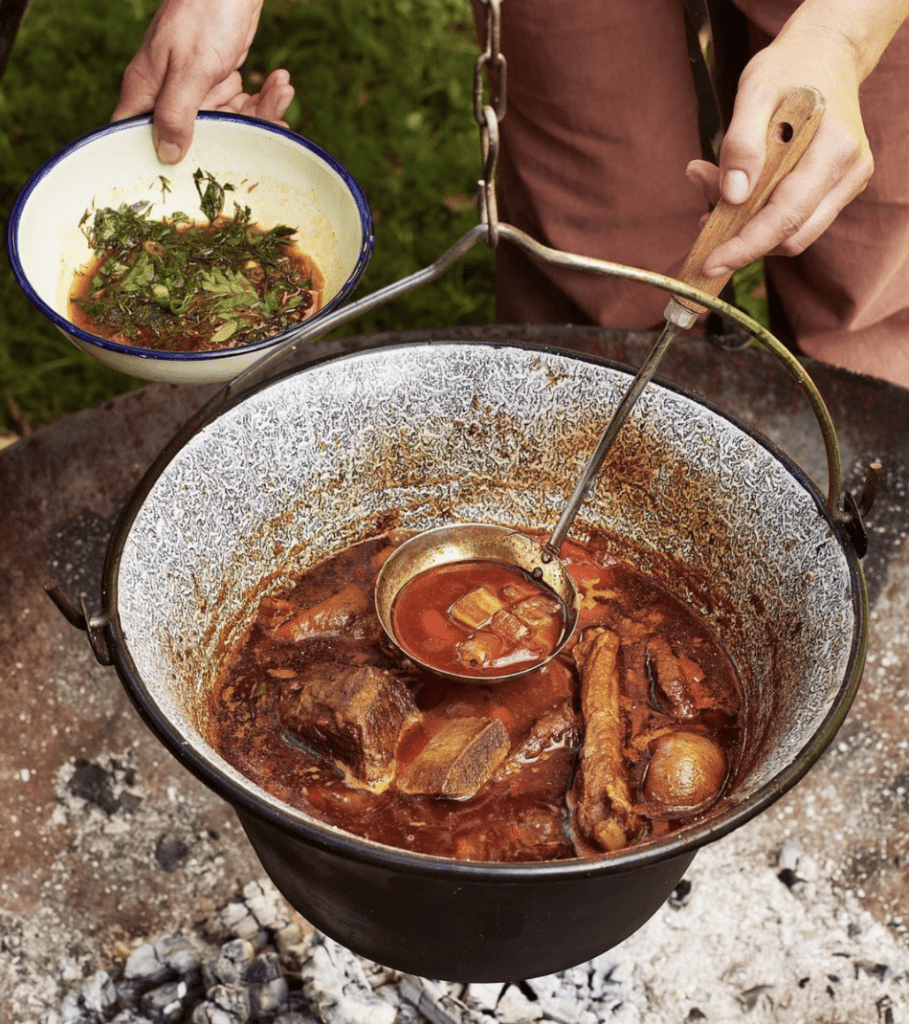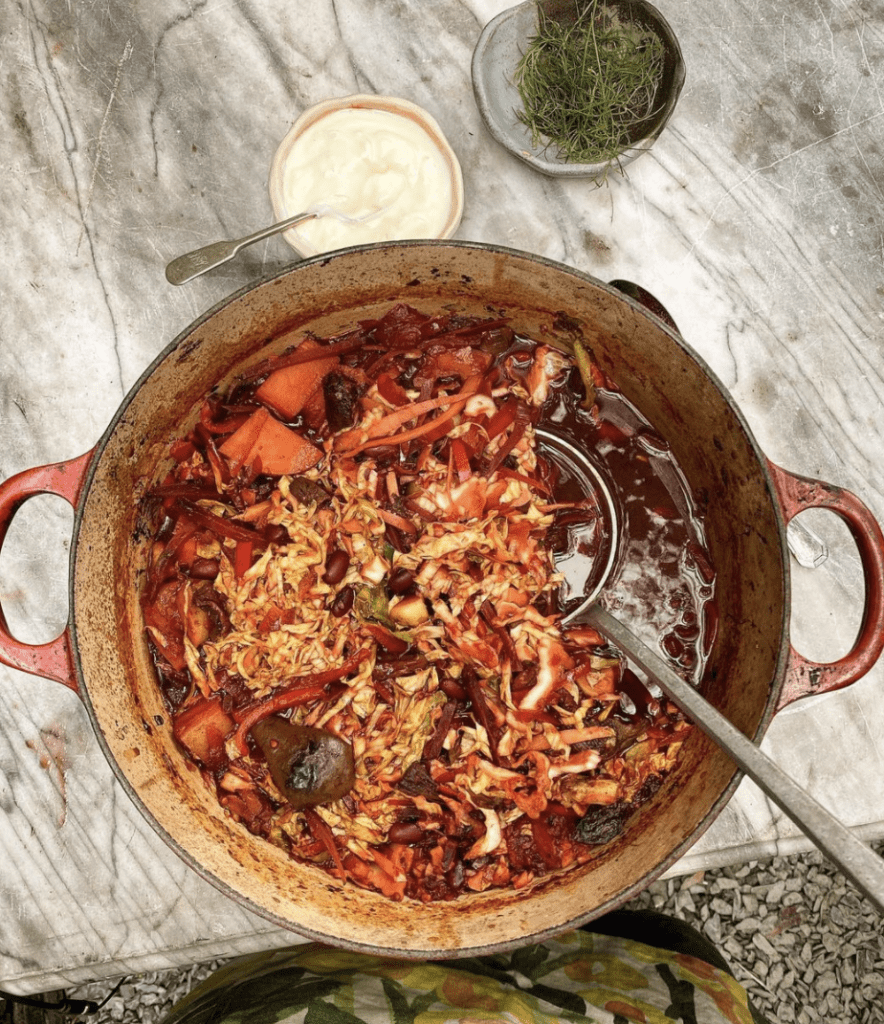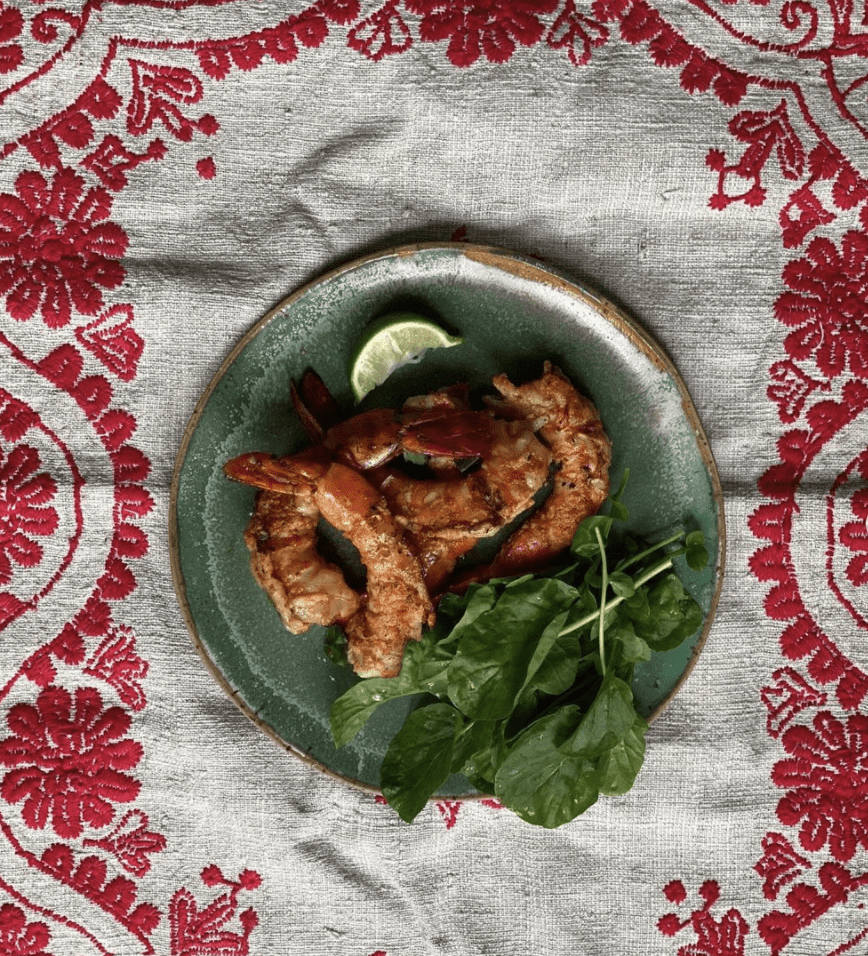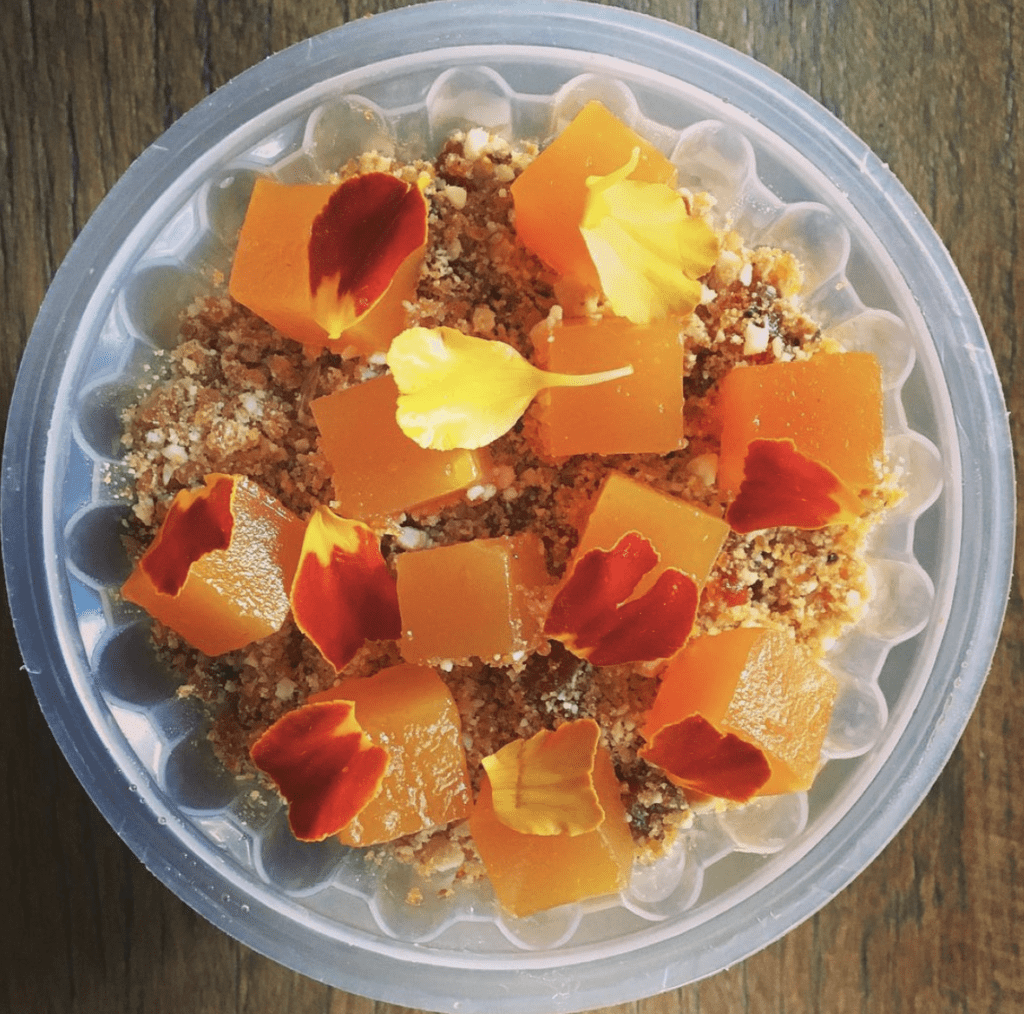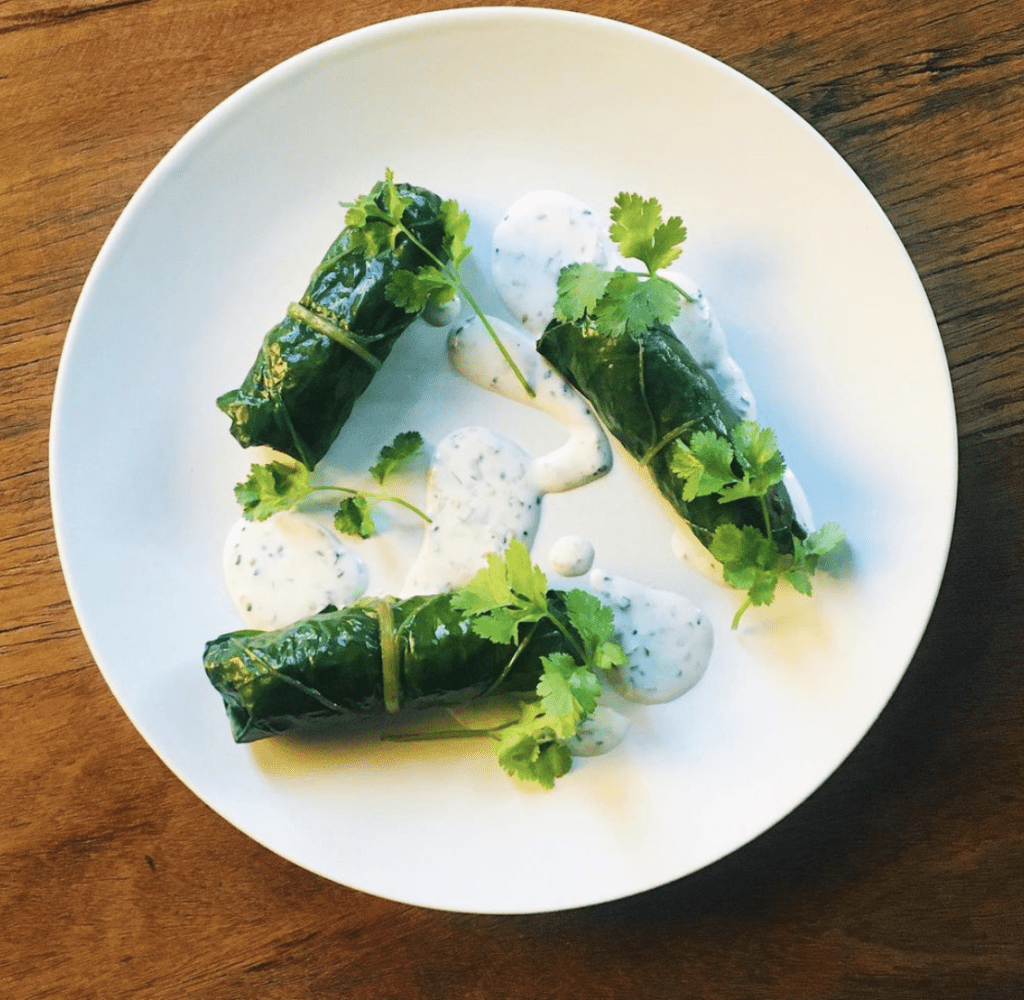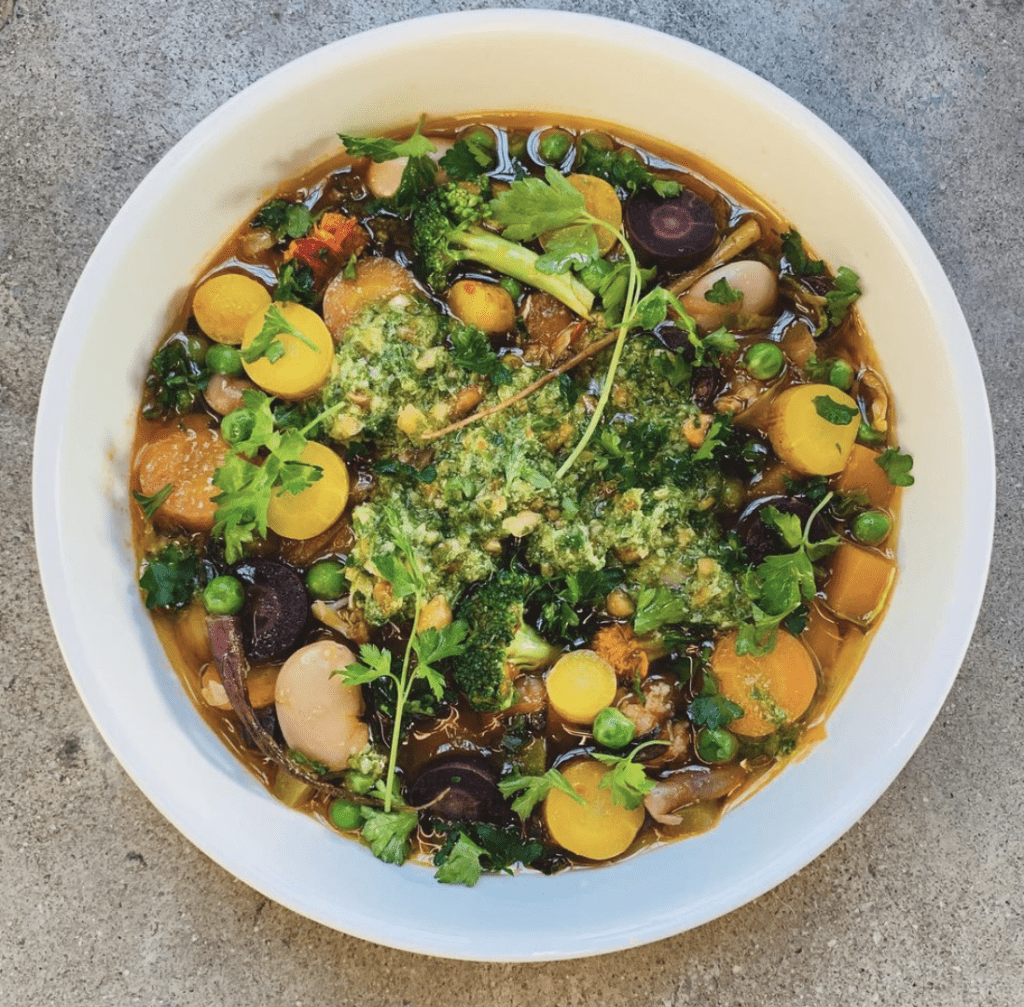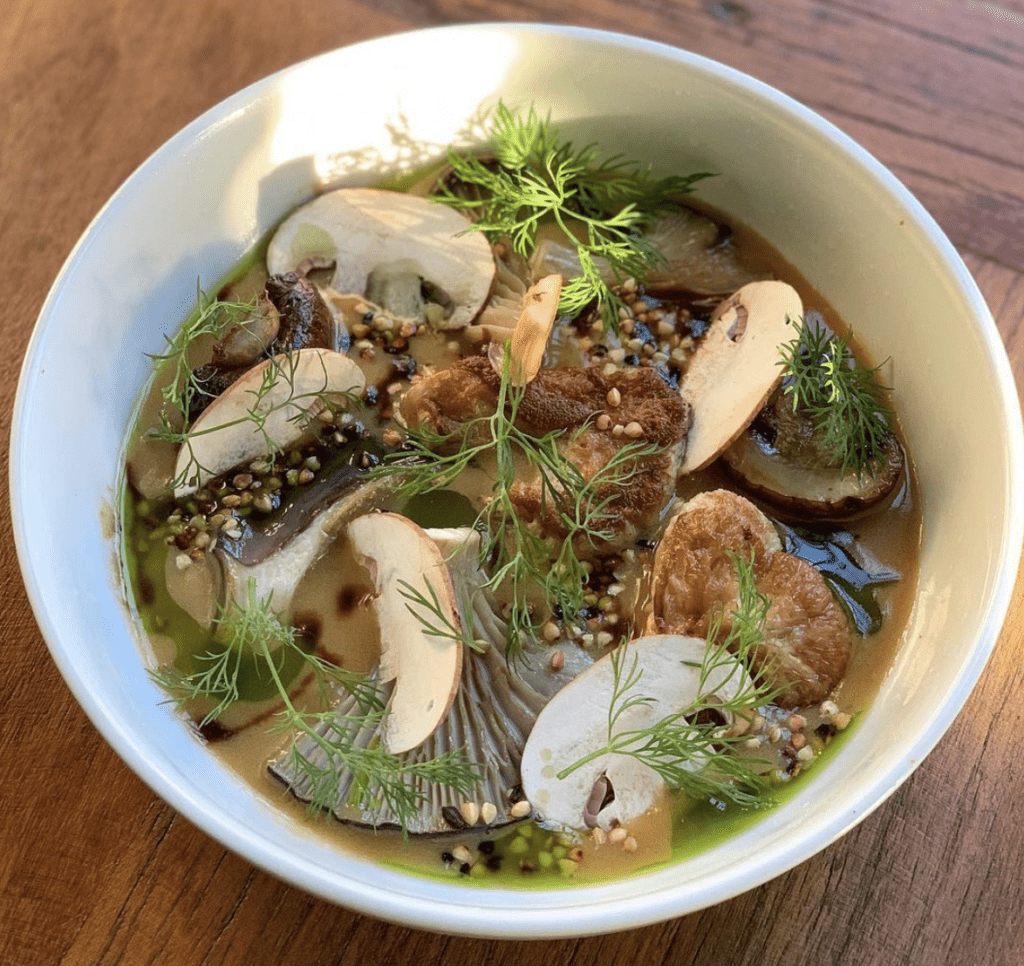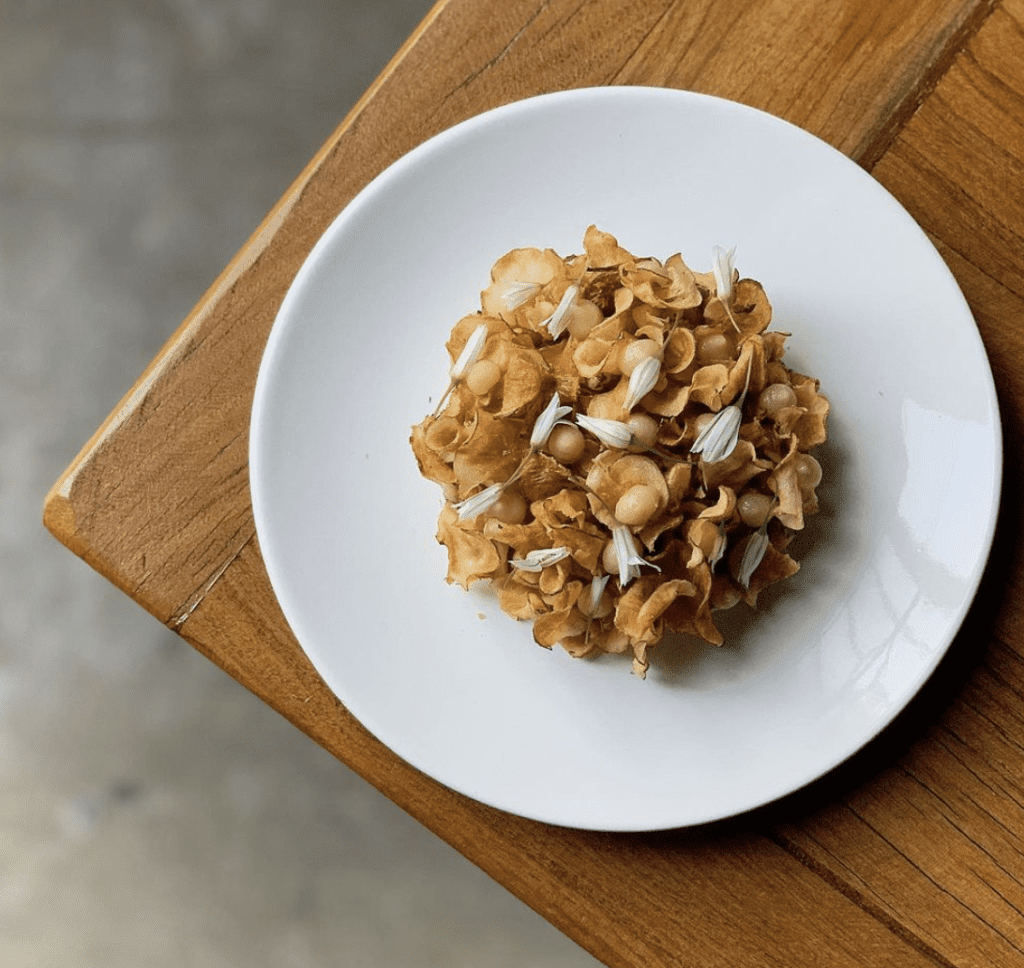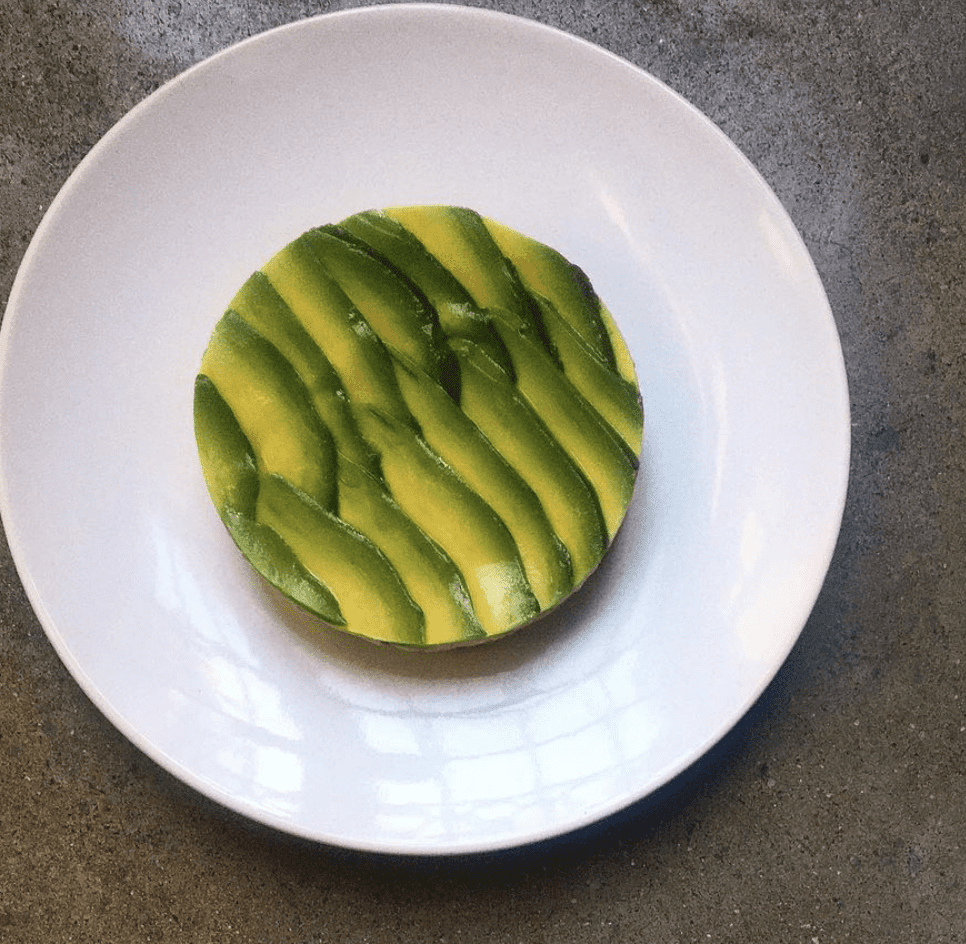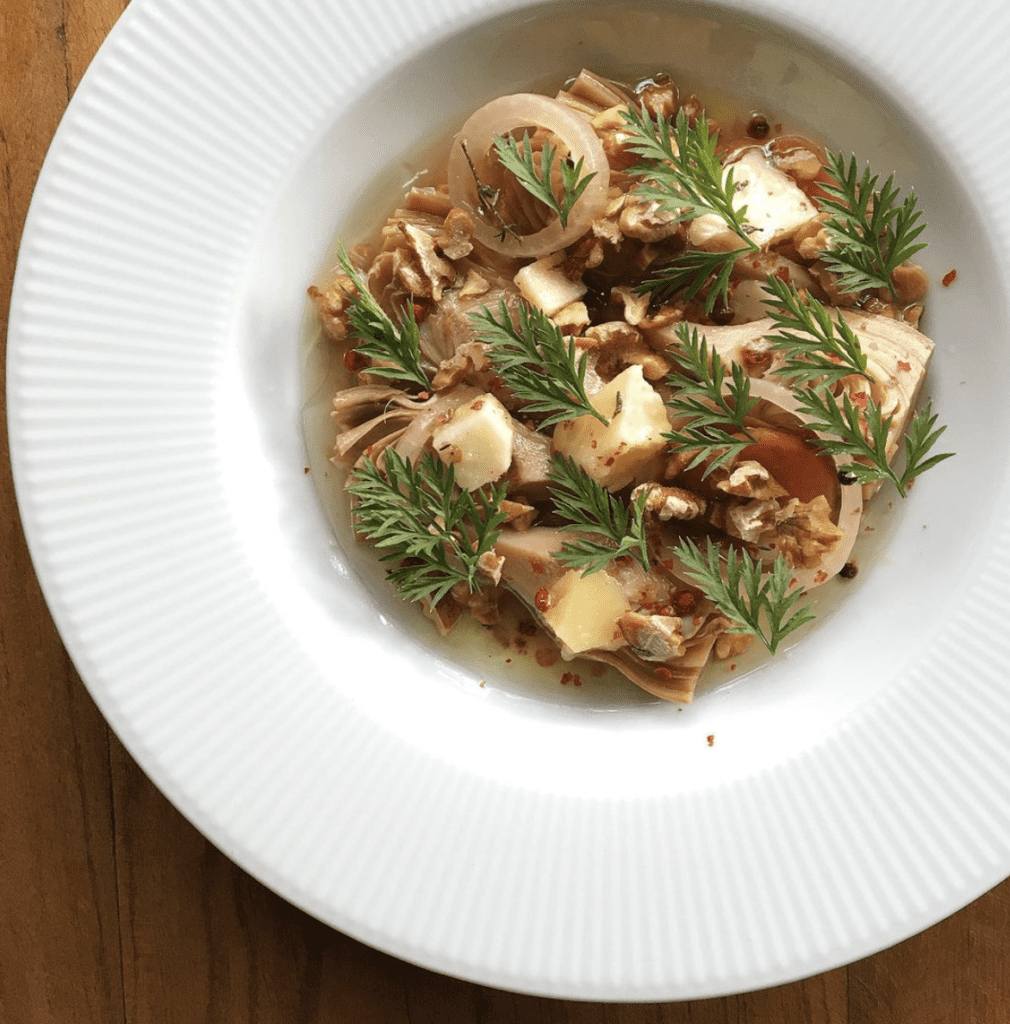 RESTAURANT CONTACT INFORMATION & SOCIAL MEDIA
Kiev, Ukraine
linktree: https://linktr.ee/oliahercules
website: https://oliahercules.com/
Instagram: http://www.instagram.com/oliahercules/