WHAT IS YOUR FAVORITE BREAKFAST?

My favorite breakfast is definitely smashed avo on wholewheat seeded toast.
IS THERE A CHILDHOOD COMFORT FOOD THAT YOU THINK ABOUT?

My mom's cottage pie. Although I have recently started making cottage pie with sweet potato mash, nothing will beat a good old cottage pie.
WHICH TALENT WOULD YOU MOST LIKE TO HAVE THAT YOU DON'T POSSESS?

I would really love to be a chocolatier and be able to create incredible chocolate art pieces.
WAS THERE ANYTHING THAT YOU THOUGHT YOU WANTED TO DO BEFORE YOU STARTED COOKING?

Before I started my cheffing career I wanted to go into the medical field. I went to culinary school for a gap year, and that turned into a full-time career.
OF ALL THE FRENCH PASTRIES, WHICH IS YOUR FAVORITE TO MAKE?

Macaroons
IS THERE ONE FOOD THAT YOU'RE SECRETLY OBSESSED WITH HAVING AT HOME?

When in season, avo, mangos, and litchi are a staple in my house.
IS THERE A FOOD THAT YOU DISLIKE?

I don't eat shellfish.
IF YOU COULD FIND OUT ANYONE'S SECRET RECIPE, WHOSE AND WHAT WOULD IT BE?

PJ Vadas Pasteis de Nata (Portuguese Custard Tarts)
WHAT'S YOUR MOST MEMORABLE MEAL AND WHY?

The meal that I had at La Colombe, in Cape Town, was one of the most memorable experiences I have had. From arrival at the restaurant to every plate that was served to us, I felt the passion and incredible attention to detail. To this day, two years later, I dream about going back to experience it all over again.
WHAT MENTORS HELPED YOU ALONG YOUR JOURNEY OF BECOMING A CHEF?

There have been a lot of chefs along the way that have mentored me to become the chef I am today. These people definitely stand out for me – George Jardine, Andre Steyn, Michael Deg, Kyle Burn. Another one is David Vidal from the west coast of Sweden, although I haven't worked with him, I have followed him for years on Instagram and had the privilege to meet him while working in Sweden. He is down-to-earth and his approach to his team was evident and I aspire to be like that.
THROUGHOUT YOUR EXPERIENCE IN THE FOOD INDUSTRY, HAVE YOU NOTICED A DIFFERENCE BETWEEN KITCHENS THAT ARE RUN BY MEN VS. KITCHENS THAT ARE RUN BY WOMEN? IF SO, WHAT WAS THIS DIFFERENCE, AND HOW DID IT IMPACT THE OVERALL ENVIRONMENT WHILST PREPARING FOOD?

I have worked in kitchens with both female and male chefs, I do feel a slight difference as men and women handle every situation differently. Female chefs are more understanding and considerate to an individual's situation. I feel that both male and female-run kitchens have their own benefits and downfalls.
IT IS REALLY SAD TO SEE WHAT IS HAPPENING GLOBALLY. YOUNG ASPIRING CHEFS ARE LOOKING TO THEIR HERO'S HOW TO TURN PAIN INTO CREATIVITY. DO YOU HAVE ANY ADVICE ON HOW TO TURN THIS DIFFICULT TIME INTO SOMETHING PRODUCTIVE?


I would say take the time to grow personally, do as much research and try to create as many new ideas and concepts.
Now would be the time to think about your own health and wellness, because you are generally not able to do this during busy work life.
WHAT IS ONE POSITIVE AND ONE NEGATIVE EFFECT COVID-19 HAS HAD ON YOUR LOVE FOR MAKING FOOD?

A positive aspect is that I have had the opportunity to take a step back and discover another passion – my own health and wellness. I had the time to reflect on myself which gave me the motivation to become healthier and live a better, greener, lifestyle.
A negative is that I wasn't able to make food that I love for a long period of time.
HOW HAVE YOU BEEN SPENDING YOUR TIME RECENTLY, HAVE YOU HAD TIME TO CREATE NEW RECIPES?

At Singita, I am always busy creating new dishes, ideas, and concepts.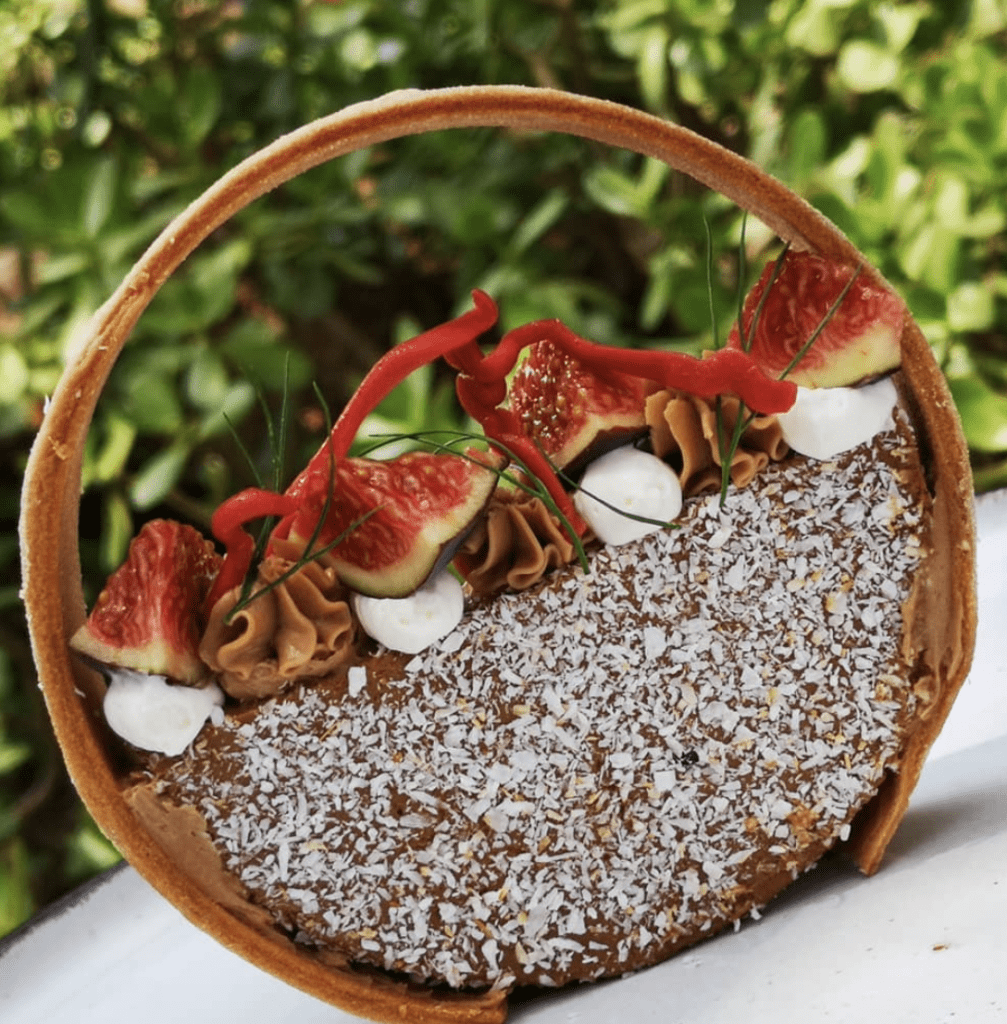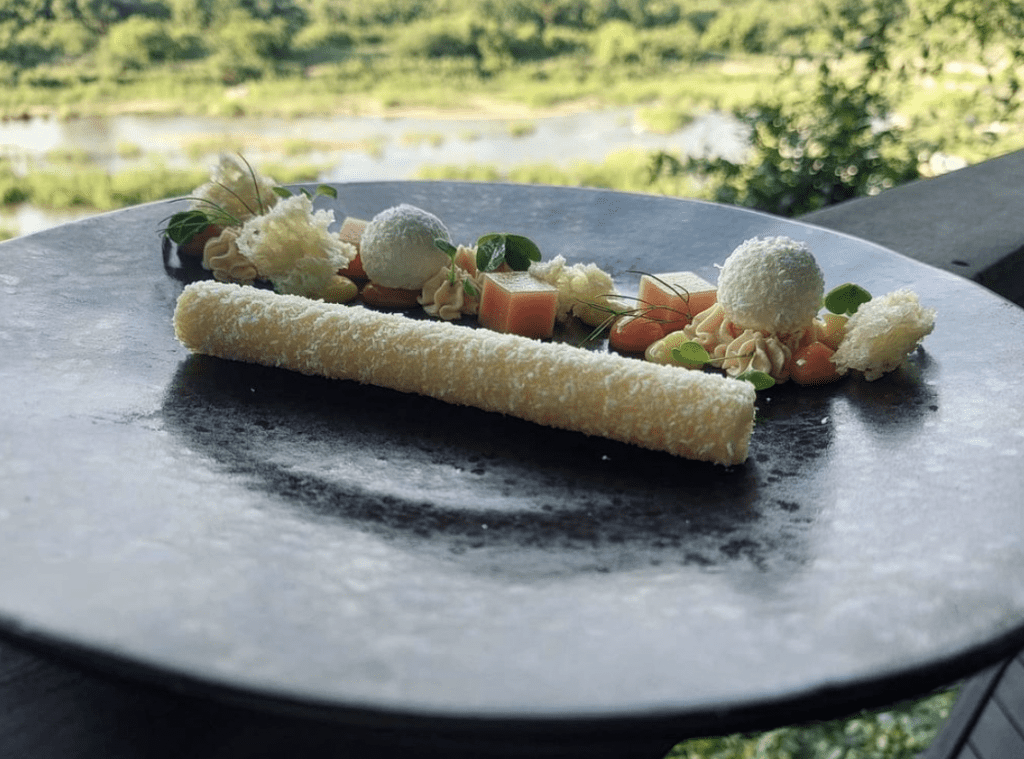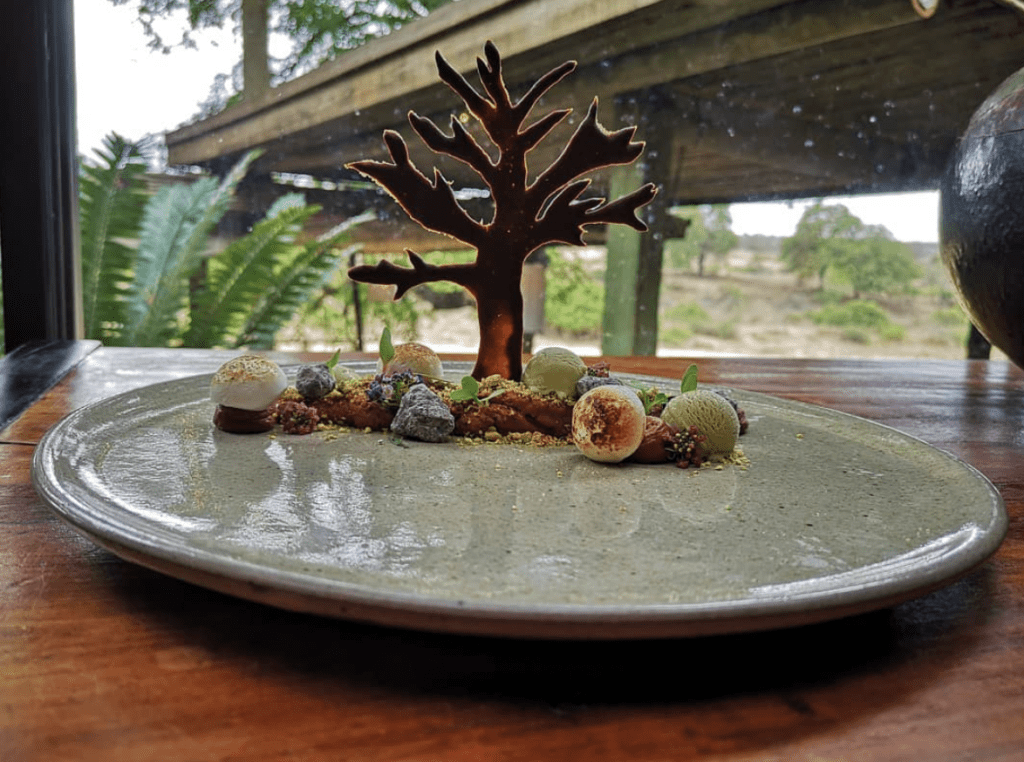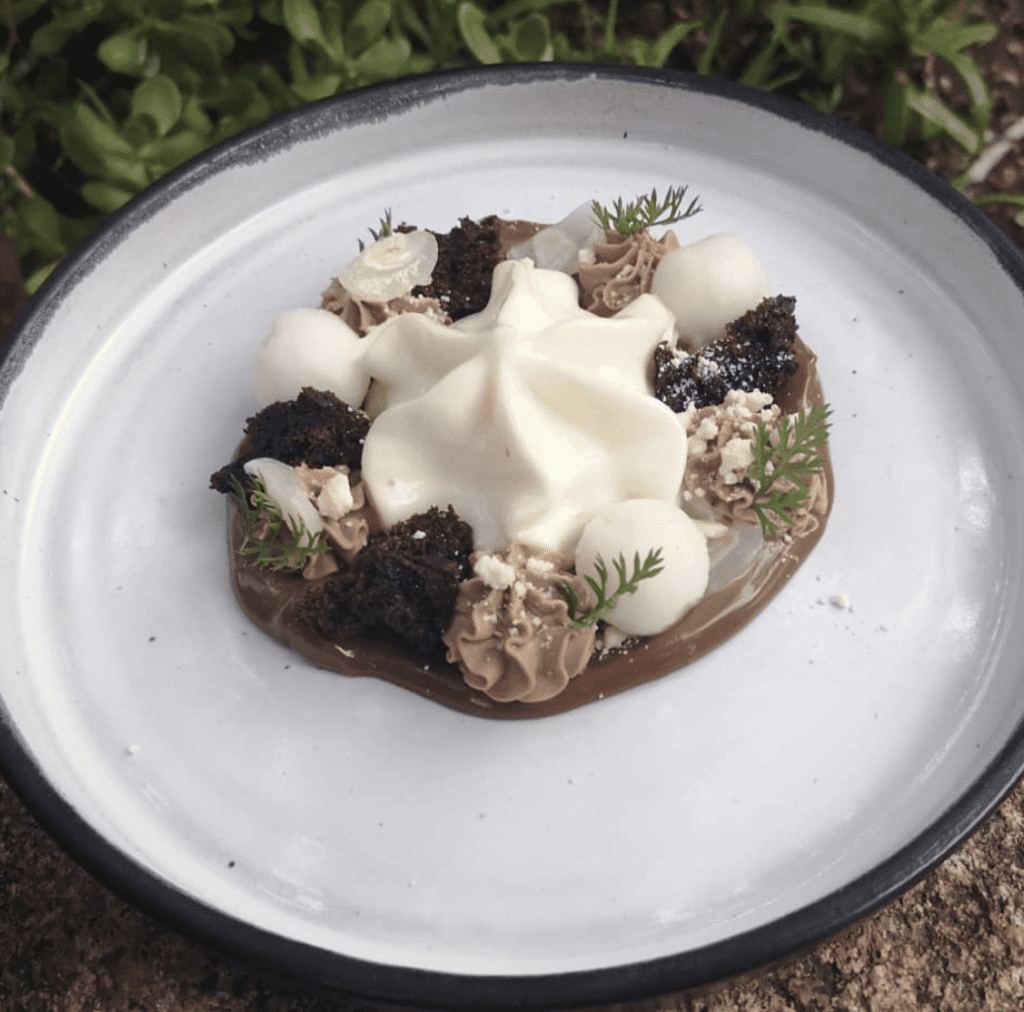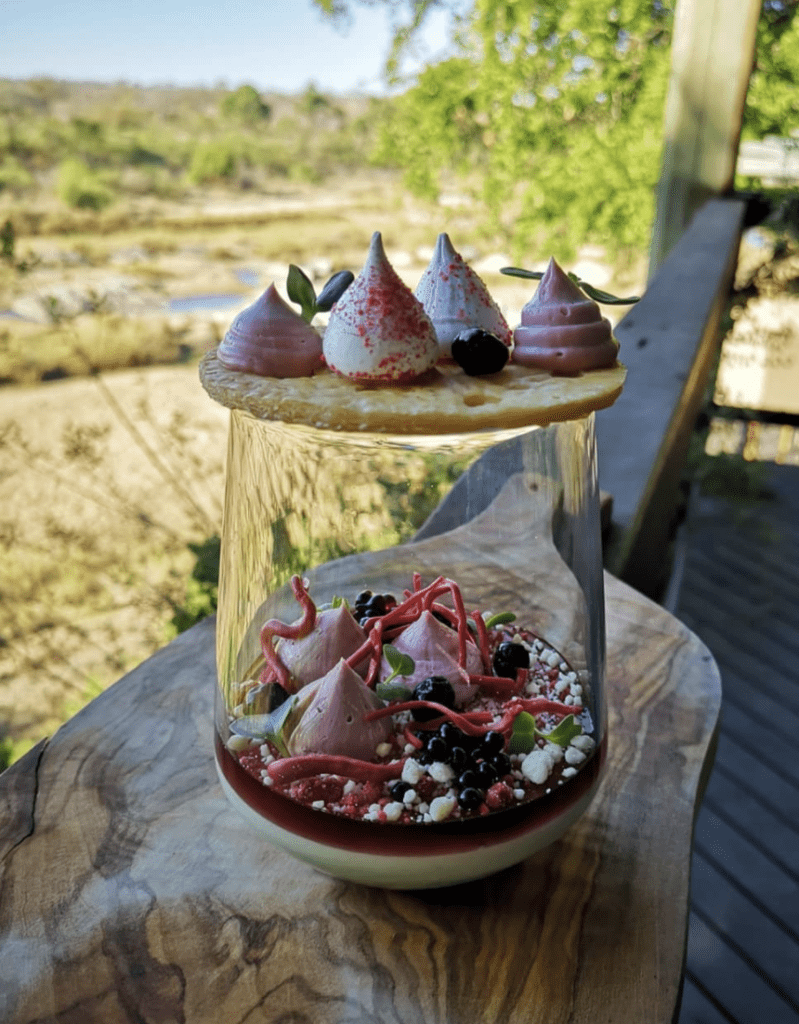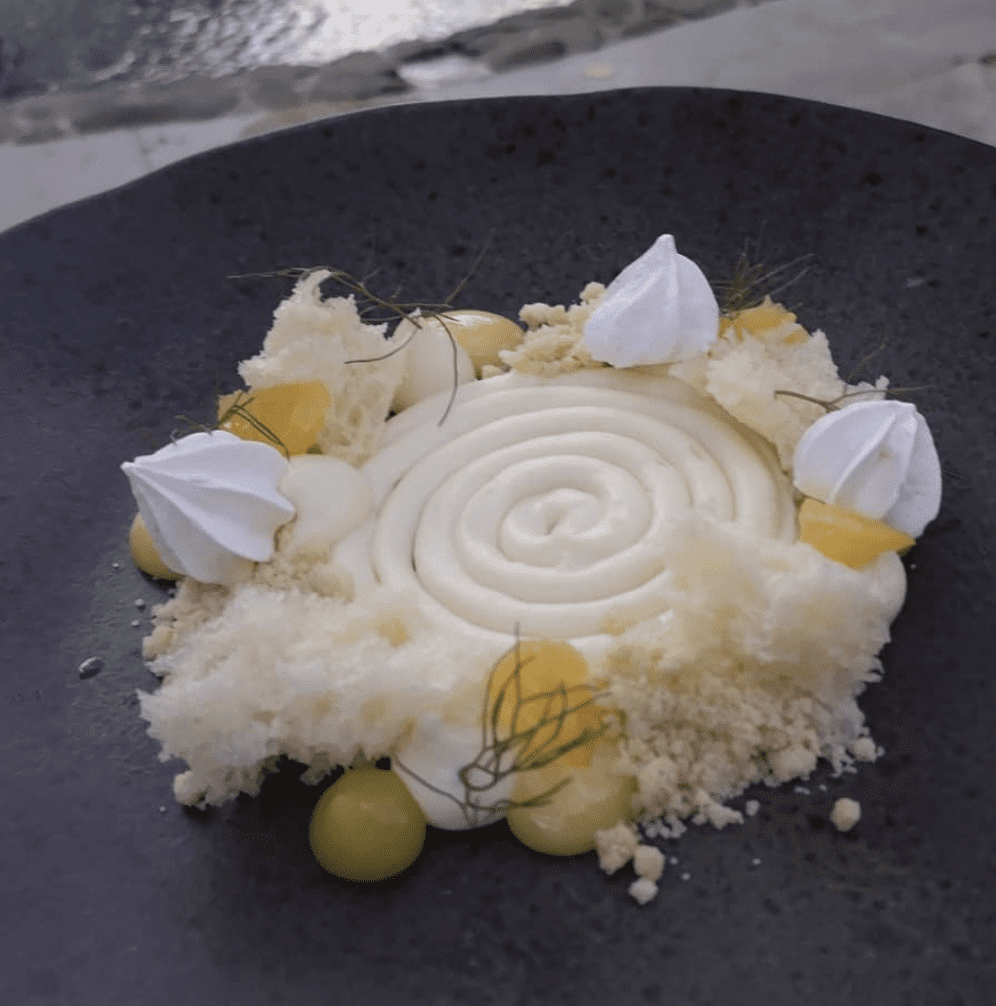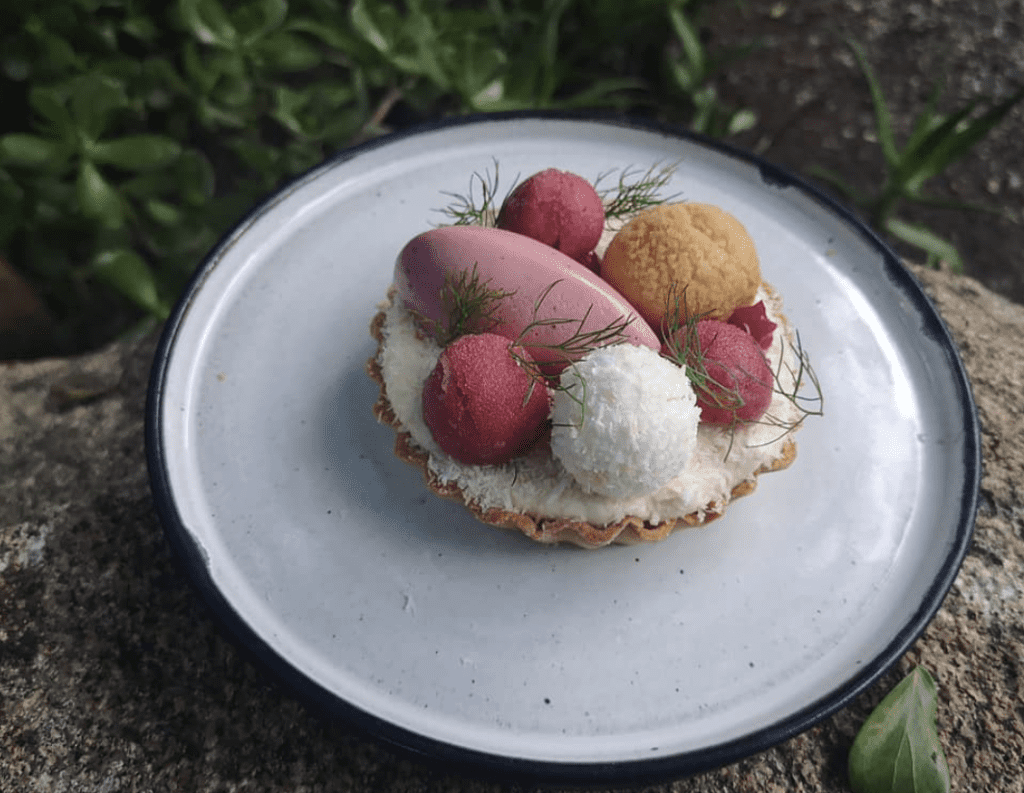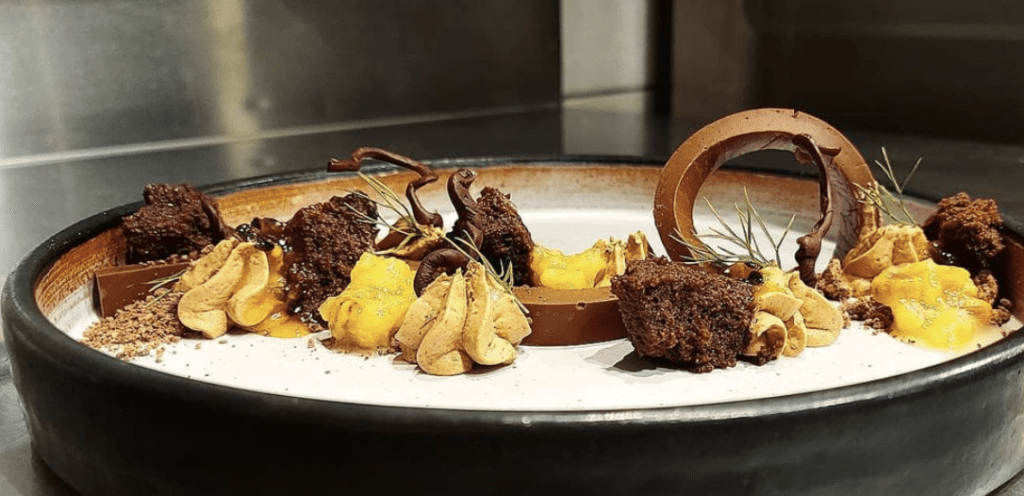 RESTAURANT CONTACT INFORMATION & SOCIAL MEDIA
Singita Sabi Sand, Kruger National Park, South Africa
Singita
Telephone: +27 21 683 3424
Address: Singita Sabi Sand Game Reserve, Kruger National Park, 1350 South Africa
website: https://singita.com/region/sabi-sand
Instagram: https://www.instagram.com/sweetly_desserted/ and https://www.instagram.com/singita_/