WHAT IS YOUR FAVORITE BREAKFAST?

I'm a big brunch person, making it and eating it. Eggs benny with mayo and a slice of tomato, soft eggs, toasted English muffin, and a little acidic salad is probably my favorite thing.
IS THERE A CHILDHOOD COMFORT FOOD THAT YOU THINK ABOUT?

My mother was a pastry chef growing up, she makes the best chocolate cake I've ever had, but my dad used to make crepes every Sunday, with fruit, sausages, and fresh whip cream. In other words, I was very spoiled by my parents with good food growing up.
WHICH TALENT WOULD YOU MOST LIKE TO HAVE THAT YOU DON'T POSSESS?

I really idolize my friends because they can all do amazing things. I have friends who rock climb, (which I could never do), play in bands (I can only play the trumpet from high school band class), are tattoo artists, and so many more that I can't list them all. I think it's important to embrace what we have and strive to try new things, even if you just do it once, so you are always growing and forever changing.
WAS THERE ANYTHING THAT YOU THOUGHT YOU WANTED TO DO BEFORE YOU STARTED COOKING?

I always had a few ideas of what I would do if I didn't cook, I'd love to be a marine biologist, I have a great love and fascination with the ocean and the creatures inside it. I use this love in my ideology with food as well, eating sustainable fish/seafood, helping where I can, doing my research on what companies actually care and which ones don't, and supporting the positives where I can.
OF ALL THE FRENCH PASTRIES, WHICH IS YOUR FAVORITE TO MAKE?

Hands down I love making (and eating) Paris Brest. I was first shown this dessert by the old chef In Saskatchewan, who was a French-trained chef, and I fell in love with the making of choux, the praline, the richness, the nuttiness, it's just the most perfect thing.
IS THERE ONE FOOD THAT YOU'RE SECRETLY OBSESSED WITH HAVING AT HOME?

Well, it's almost like a guilty pleasure at this point, I love rice. I eat it every day at home if I could. With everything. And I also need chocolate or something sweet in the house, I'm a candy lover (sour candies specifically).
IS THERE A FOOD THAT YOU DISLIKE?

As a chef, I can be so not picky but picky at the same time. I really dislike cucumbers, I don't see the purpose for them as there are so many other great things you can add to dishes that are more exciting. And I don't care for things like foie gras, eggplants, and seaweed!
IF YOU COULD FIND OUT ANYONE'S SECRET RECIPE, WHOSE AND WHAT WOULD IT BE?

One thing I really appreciate from the chefs I've met is that there is no secrecy when it comes to dishes, most chefs are happy to share, talk through and educate others. In my opinion, that's how it should be, this industry is forever growing and changing, we are a community. The more we share, the more we learn, and the more we grow and have a want to try new things. I don't know what recipe specifically I'd love to know from him, But I wish I could have picked the brain of Joel Robuchon, maybe eaten some mashed potatoes too.
WHAT'S YOUR MOST MEMORABLE MEAL AND WHY?


Speaking of Joel Robuchon, my mother and I went to Las Vegas and ate at one of his restaurants, L'Atelier De Joel Robuchon, and it was such an amazing experience. From the service to the sommelier to the food, it was perfection like I've never experienced before. We sat at the bar and got to see the kitchen work, the most well-oiled machine I've ever seen. When the chef walked in, you just knew. They commanded power and authority with one look. The service was like walking through a cloud, it was so smooth, seamless, educational, and such attention to detail, just like the food. The chef I worked for in Saskatchewan worked for him in France and told us to go if we were able to, and Id recommends it to anyone who wants a true fine dining classic experience they will never forget.
WHAT MENTORS HELPED YOU ALONG YOUR JOURNEY OF BECOMING A CHEF?

I've had the honor of working with some amazing people. my first chef in Saskatchewan, Todd Clark, was French-trained and inspired me to go to Le Cordon Bleu. My old sous chef, Javiera Castellanos, from Chile, taught me about pastries and even Peruvian cuisine I've never experienced. My Chef/instructors in culinary school, Derek Cotton, Michael Beaule to name a few. My chef in Ottawa when I first moved, Ross Fraser, a chef who worked at Frasers in Ottawa, Matt Caulder. And all my friends, coworkers, and family who constantly supported m, for which I'm so lucky and thankful.
THROUGHOUT YOUR EXPERIENCE IN THE FOOD INDUSTRY, HAVE YOU NOTICED A DIFFERENCE BETWEEN KITCHENS THAT ARE RUN BY MEN VS. KITCHENS THAT ARE RUN BY WOMEN? IF SO, WHAT WAS THIS DIFFERENCE, AND HOW DID IT IMPACT THE OVERALL ENVIRONMENT WHILST PREPARING FOOD?


I've worked in both male-run and women-run establishments and was the chef at a male-run establishment for 3 years. Both are different in good and bad ways. Starting off male-run restaurants, It can be hard, as women to be taken seriously and for me, I felt like I needed to work 300% harder to make my voice heard. I've been yelled at by my old chef, who treated us all as equals, I was given no special treatment or given less for being a woman which was nice. My chef wanted my opinion (once I proved myself), gave me some cool opportunities, wanted me to work with him at events but also made me do everything from scrub the floors on my hands and knees to doing the dishes in the pit at the end of the night. In Ottawa, my chef made me feel like he was my biggest fan, but I felt a need to prove it to him and the team when I started there. I was very nervous, felt like some people treated me as a 'flower' at first, you know, the 'sweetie and honey can you do this when I first started. But once I showed how much I cared and how much of a hard worker I am, it changed. Most people weren't like that, most of the male team treated me and other female team members as equals. Through hard work, I did events, ran events, and then ran the kitchen. Hired more female staff, felt empowered, and helped other women feel empowered to work hard and speak up as well. The importance of skill and passion over gender is what we all need to focus on.I also worked for women who owned vegan and gluten-free businesses. The dynamic was different for sure, it did feel more comfortable in some ways, they were all for empowering women and others. One owner was so good at her marketing and branding, she sells all over Ontario, is very community-based, and is supportive of LGBT+, disabilities, and animal rights. It didn't matter who you were, If you did a good job, you were taken care of. The women-run businesses were more open, more expressive with their ideas, and put an emphasis on following up with issues from more of a humanitarian point of view as opposed to a more cutthroat stereotype. I think regardless of gender, each person I've worked for has good and bad traits that I have learned from. I've taken the good and studied the bad to learn what type of boss I want to be. The world is getting better, slowly but surely, people are more accepting than ever before, work hard and show your passion regardless of where or who you're working for and you'll shine.
IT IS REALLY SAD TO SEE WHAT IS HAPPENING GLOBALLY. YOUNG ASPIRING CHEFS ARE LOOKING TO THEIR HERO'S HOW TO TURN PAIN INTO CREATIVITY. DO YOU HAVE ANY ADVICE ON HOW TO TURN THIS DIFFICULT TIME INTO SOMETHING PRODUCTIVE?


I know it sounds corny but never give up, and this has so many meanings behind it. In the world today, we see a focus on, life, for seemingly the first time. Take your passions and create, if it's at home, on YouTube or social media, or at a business. And if it doesn't work out, or isn't what you hoped it would be, then leave, there is no shame in quitting, you need to do what's best for you, and that to me isn't giving up. It's knowing where and when to stop. You don't owe anyone anything. You don't need to take abuse, you don't need to work somewhere where people don't see you for your full potential. There are so many avenues in our industry that you can learn from and go down, from butchery to chocolate making, try it all. A chef at my culinary school gave me some good advice when looking for a job in this industry and I try and pass it along.1. Eat at the place you want to work before you apply. See if it's the food you actually want to create because if you like what you're serving then it will make the job more enjoyable.2. Once you feel like you've learned all you can from a place or under a chef, move on and have no regrets doing so. To learn a new skill somewhere and keep learning. Especially when you're young in the industry.
WHAT IS ONE POSITIVE AND ONE NEGATIVE EFFECT COVID-19 HAS HAD ON YOUR LOVE FOR MAKING FOOD?


Covid helped put a lot into perspective for me in my life and career. At the beginning of covid times, I got sick, not covid but found out I have a form of colitis and Celiac Disease. this completely changed my diet and outlook on food. I started declining in my health and now am needing to take off time from work to focus on my health and have a few surgeries. When we were first unable to work, I realized I did nothing besides work. I had no hobbies anymore, I just lived and breathed work. Which so many young cooks feel like they need to do. Now I'm an advocate for taking time for both your life and job. there needs to be a healthy mix or one day you'll look back at your life and almost feel like it was wasted. Happiness comes from so many avenues in life and they don't all come from working 16 hours a day with no sleep. It's not glamourous, and once I stepped out of it I saw how much I needed to do other things as well as my job. So, with Covid, there were good and bad but I honestly think it worked out for the best for me.
HOW HAVE YOU BEEN SPENDING YOUR TIME RECENTLY, HAVE YOU HAD TIME TO CREATE NEW RECIPES?

Right now, I'm focusing on my health which has its ups and downs. As a chef, I am used to go go go and I love that aspect of the job, I love to keep busy and be moving but realized my body was telling me to slow down and I didn't listen until covid hit. I've struggled with health problems for around 9 years, and my bosses and coworkers have been amazing supports, telling me to relax, go home or slow down and now I can honestly give them that advice back.
I'm now working from home, recipe developing for a potential cookbook I'm working on. I've always had a passion for making sure people with dietary issues can have just as amazing of food as everyone else, and then becoming celiac myself, and with my health problems, I needed to completely change my diet as well. So with all this, I've taken inspiration to make a book of exciting creations from everyday essentials to nicer showpieces that everyone can do, from home, with no fancy restaurant equipment. I am sad every day and miss the fast pace environment, but I've really looked into myself and now want to push to achieve other things in life and work on new dreams like this cookbook, finishing a degree, and becoming a teacher at a culinary school. All in good time, but life's too short to not try new things.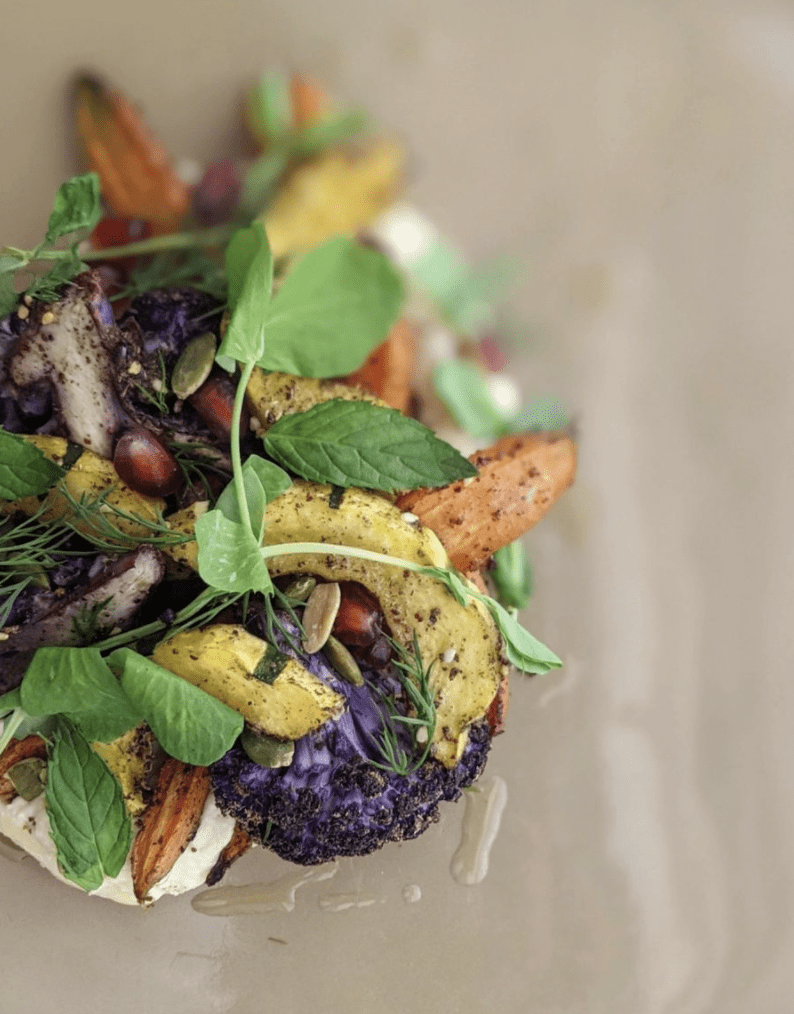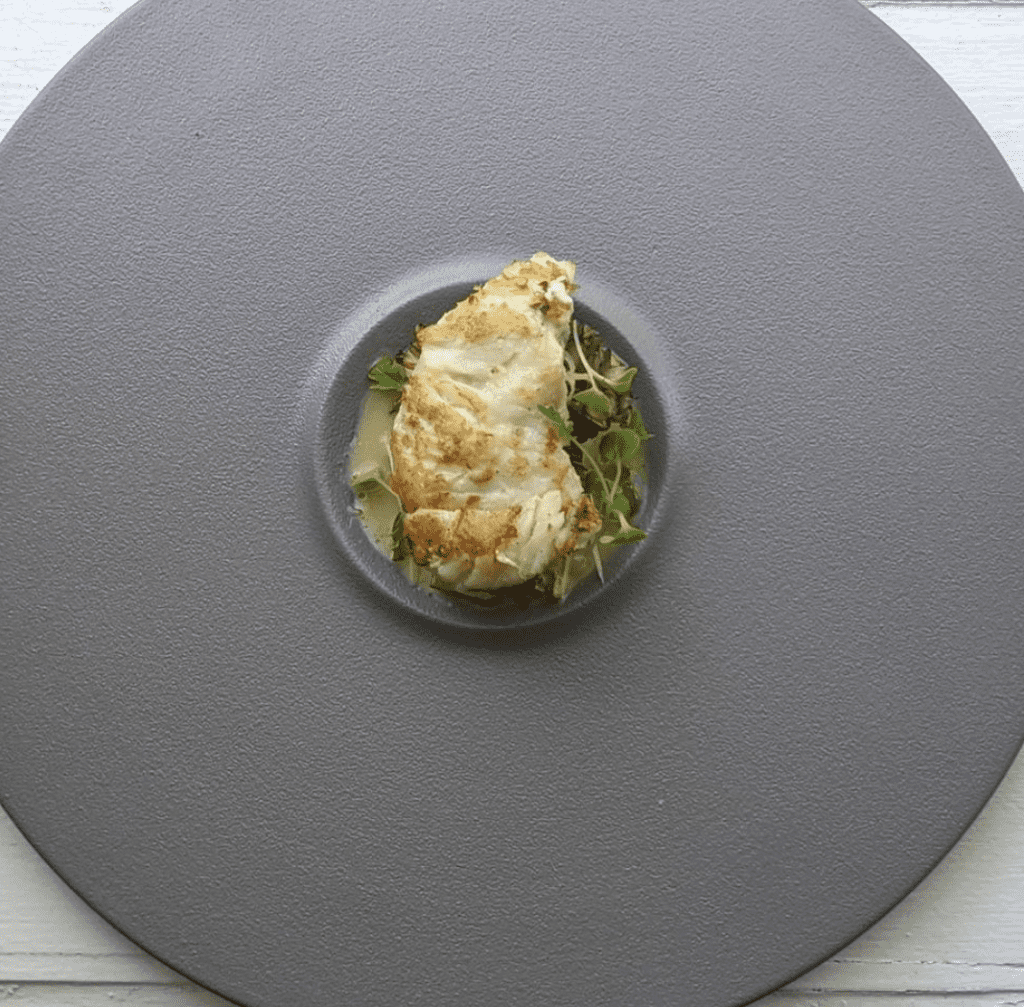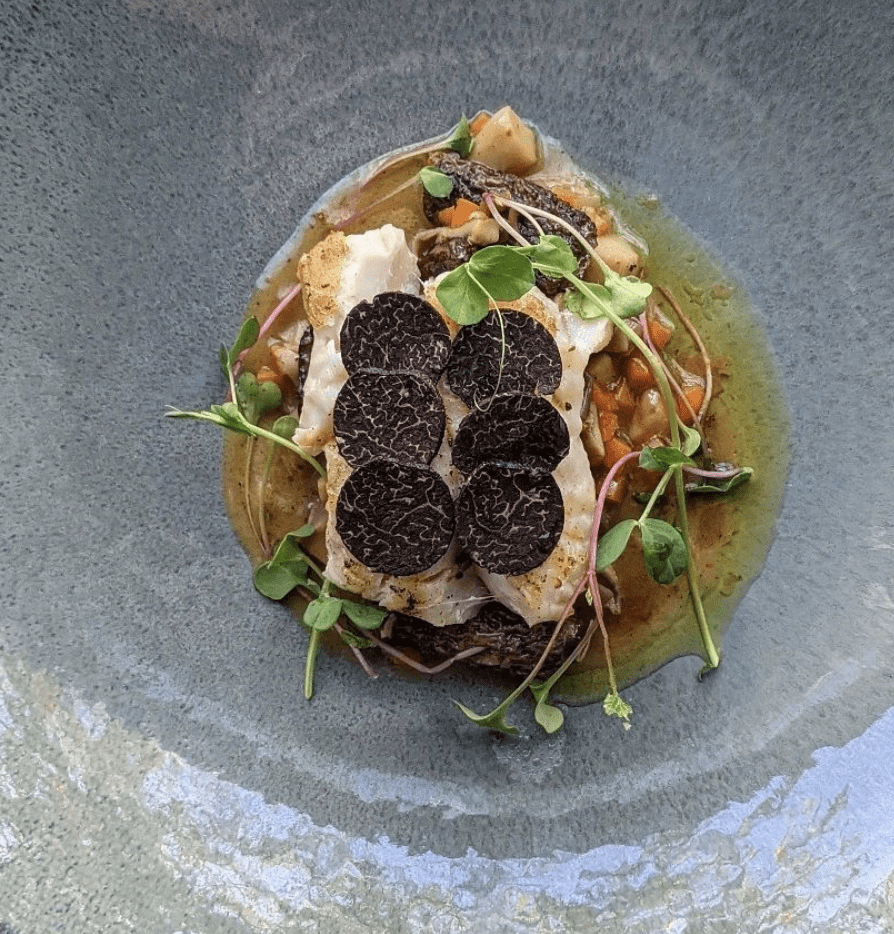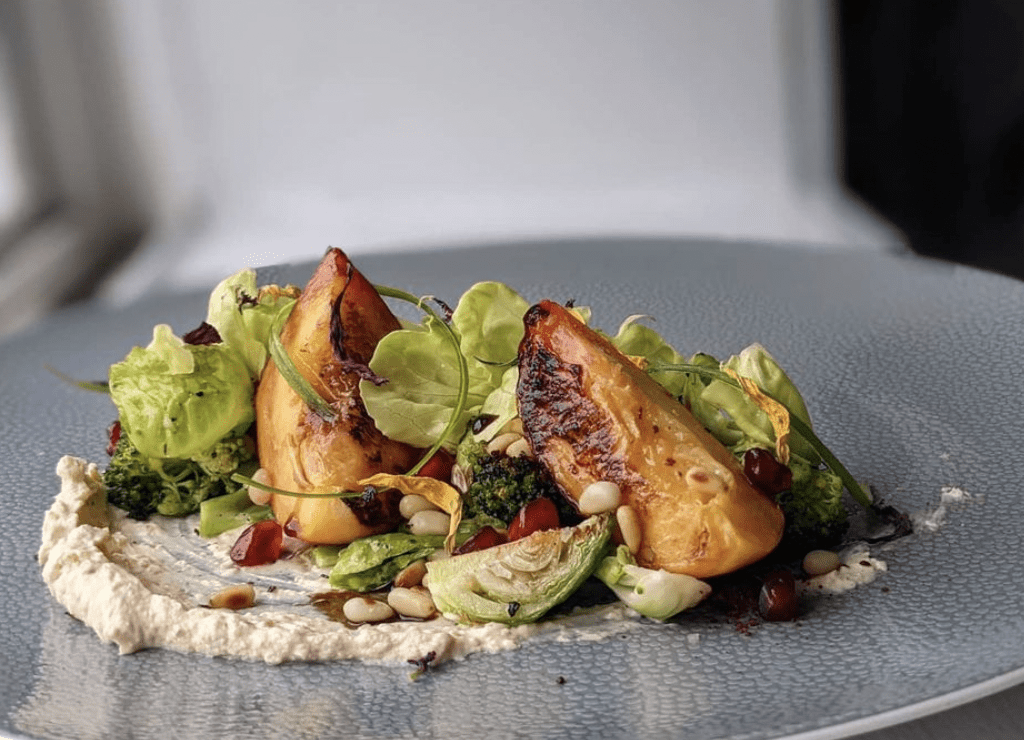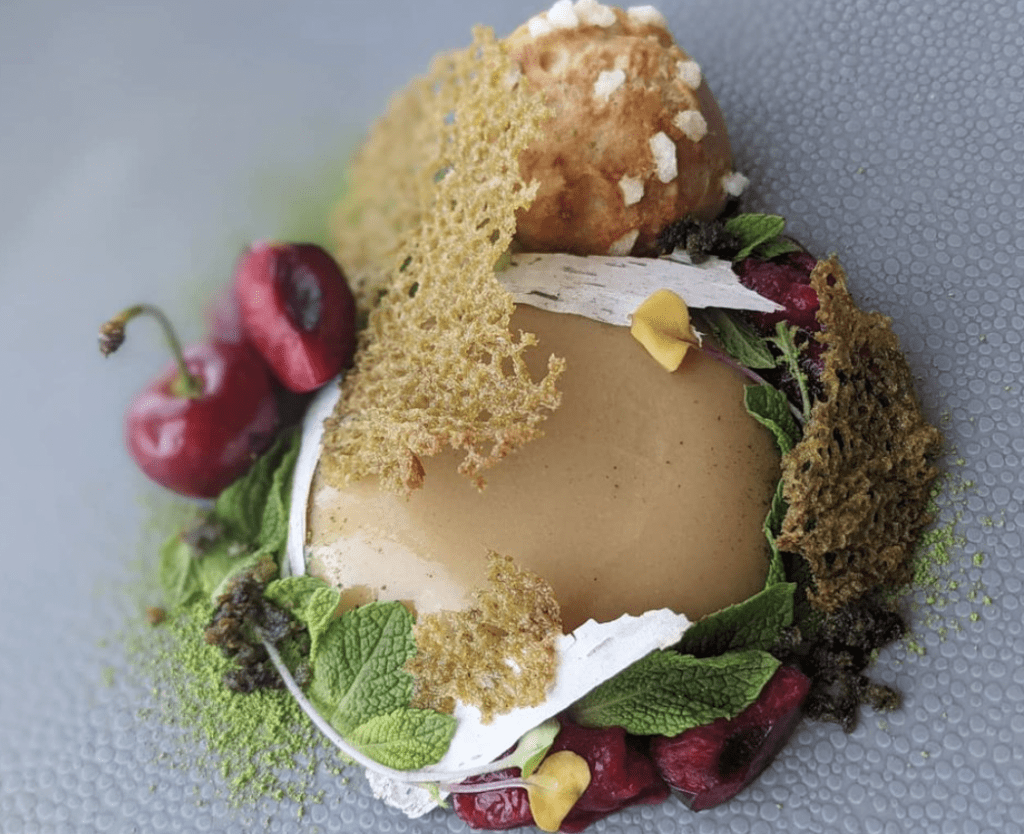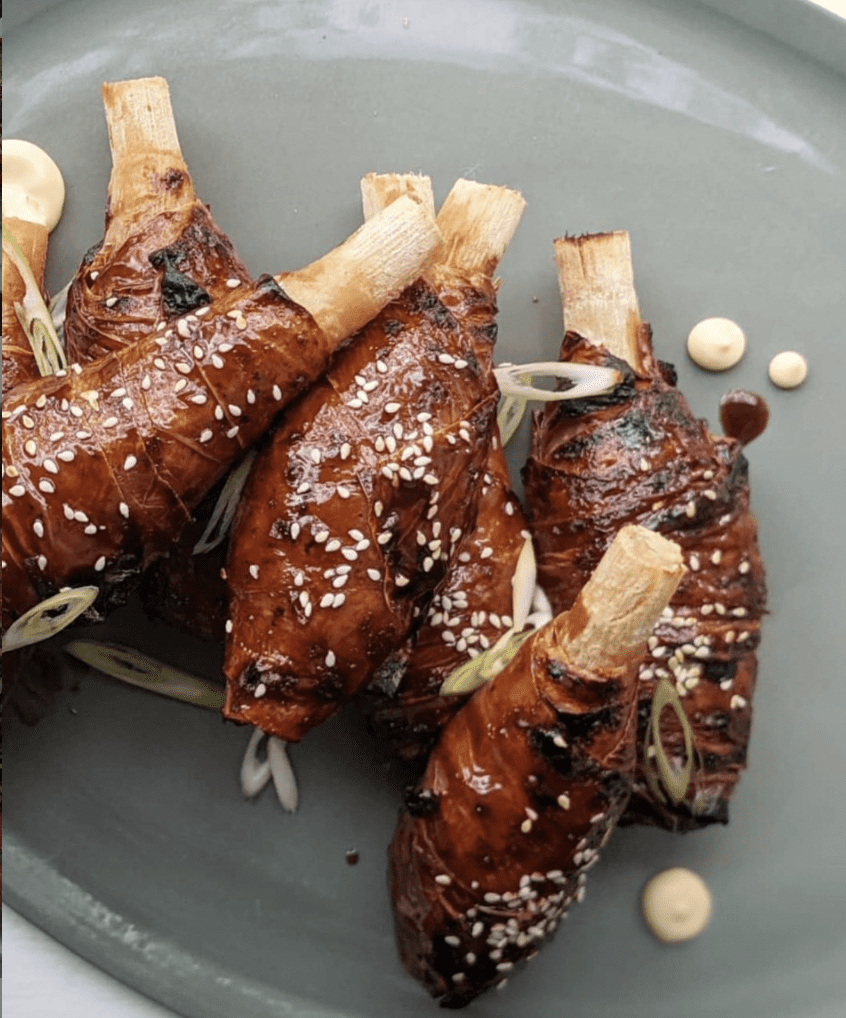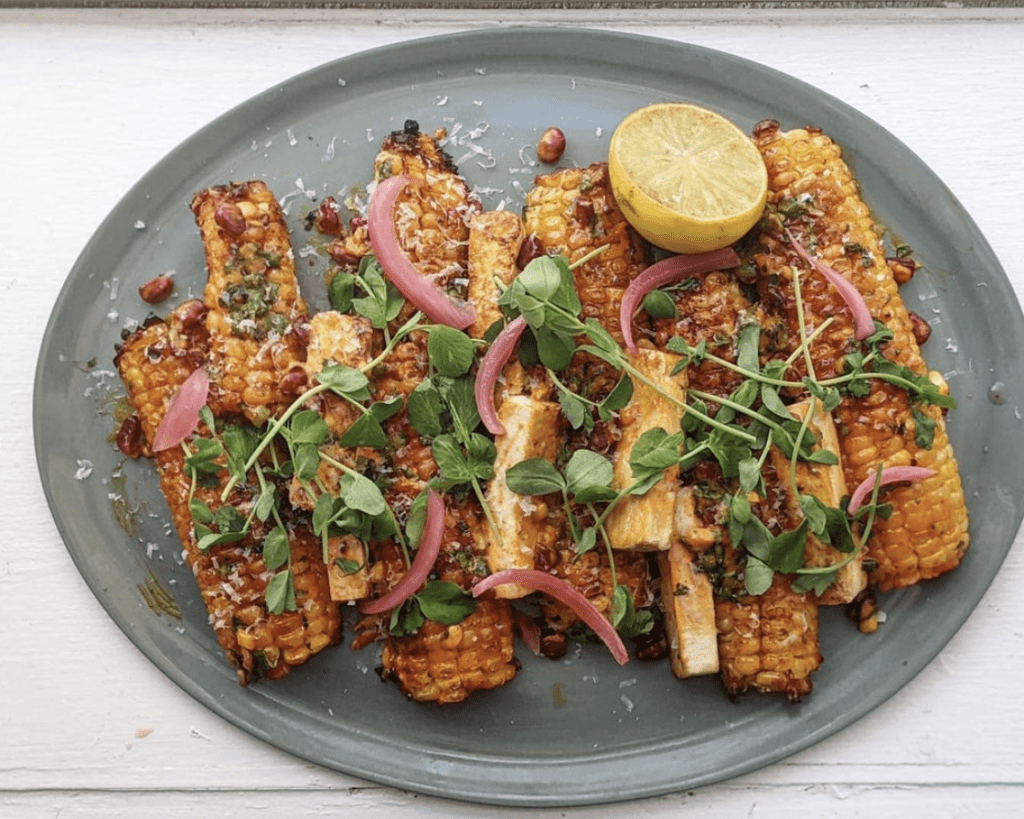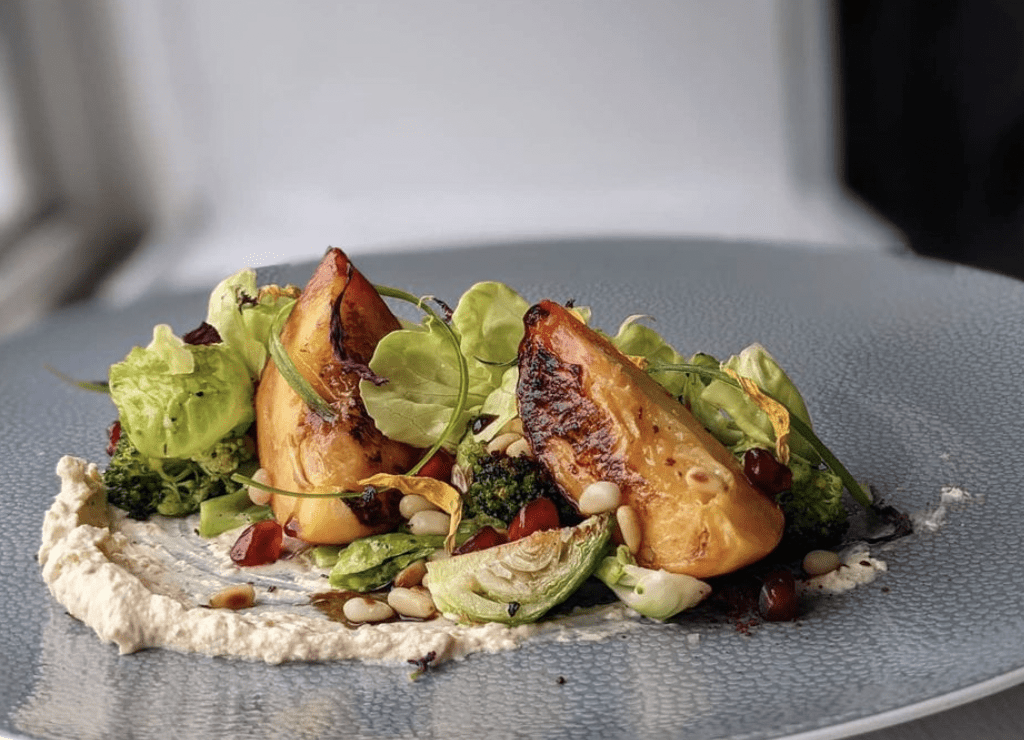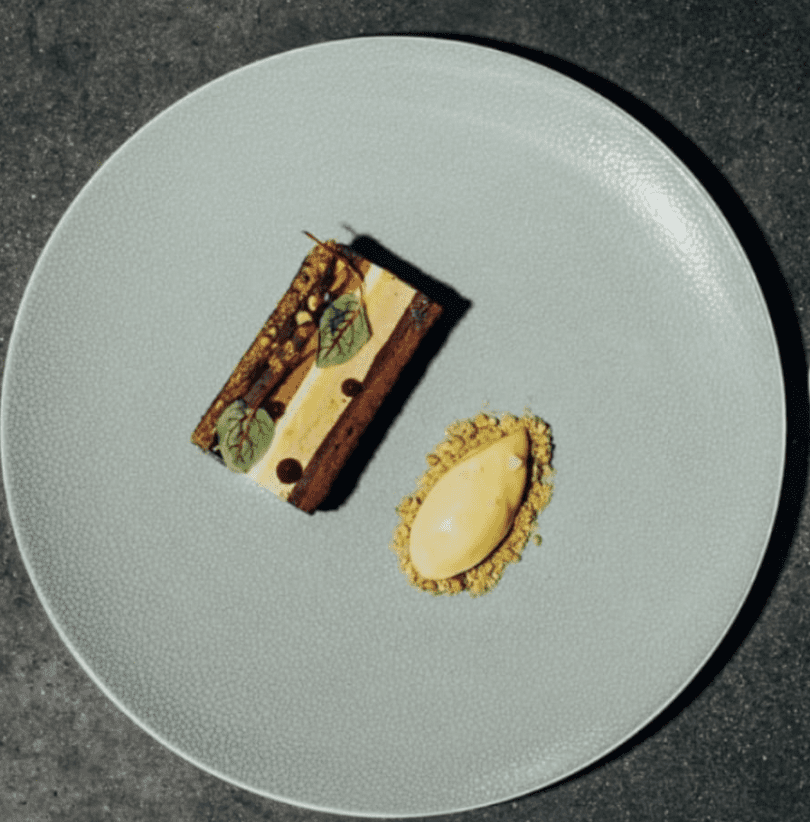 RESTAURANT CONTACT INFORMATION & SOCIAL MEDIA
Ontario, Canada
SARA SHPYTH
email: 

[email protected]


Instagram: https://www.instagram.com/celiacchef_/?hl=en