WHAT IS YOUR FAVORITE BREAKFAST?

Coffee, (baguette) bread, salted butter, fruit salad, and freshly squeezed orange juice.
IS THERE A CHILDHOOD COMFORT FOOD THAT YOU THINK ABOUT?

My grandmother's beef pot roast.
WHICH TALENT WOULD YOU MOST LIKE TO HAVE THAT YOU DON'T POSSESS?

I would love to be a potter, to be able to create my own earthenware and china plates.
WAS THERE ANYTHING THAT YOU THOUGHT YOU WANTED TO DO BEFORE YOU STARTED COOKING?

When I was young I dreamt of becoming a cook or a perfume creator.
OF ALL THE FRENCH PASTRIES, WHICH IS YOUR FAVORITE TO MAKE?

Tarte Tatin (upside-down caramelized apple tart) and coffee cream puff éclairs.
IS THERE ONE FOOD THAT YOU'RE SECRETLY OBSESSED WITH HAVING AT HOME?

Cornichons (tiny pickles).
IS THERE A FOOD THAT YOU DISLIKE?

None really, except dishes that are too spicy.
IF YOU COULD FIND OUT ANYONE'S SECRET RECIPE, WHOSE AND WHAT WOULD IT BE?

Rene Redzepi's …. Honestly there are so many recipes that I'd love to know. 😀
WHAT'S YOUR MOST MEMORABLE MEAL AND WHY?

Chef Christian Le Squer's goose liver "pebble". I dined at his restaurant the evening before the Michelin 2019 awards ceremony. It was crazy, the meal was fabulous, perfection in everything.
WHAT MENTORS HELPED YOU ALONG YOUR JOURNEY OF BECOMING A CHEF?

Jean Luc L'Hourre, he really has been like a father to me.
THROUGHOUT YOUR EXPERIENCE IN THE FOOD INDUSTRY, HAVE YOU NOTICED A DIFFERENCE BETWEEN KITCHENS THAT ARE RUN BY MEN VS. KITCHENS THAT ARE RUN BY WOMEN? IF SO, WHAT WAS THIS DIFFERENCE, AND HOW DID IT IMPACT THE OVERALL ENVIRONMENT WHILST PREPARING FOOD?

I have only ever worked with male chefs before taking over the Hostellerie de la Pointe St Mathieu. I don't think that there should be much of a difference between a kitchen run by a man or a woman. Nevertheless, it is obvious that in France there is a lack of female chefs. But I am very hopeful that this will change in the next few years.
IT IS REALLY SAD TO SEE WHAT IS HAPPENING GLOBALLY. YOUNG ASPIRING CHEFS ARE LOOKING TO THEIR HERO'S HOW TO TURN PAIN INTO CREATIVITY. DO YOU HAVE ANY ADVICE ON HOW TO TURN THIS DIFFICULT TIME INTO SOMETHING PRODUCTIVE?

Try everything! Do not be afraid. Try new products, challenge yourself with products you don't like, and don't be afraid of difficulties.
WHAT IS ONE POSITIVE AND ONE NEGATIVE EFFECT COVID-19 HAS HAD ON YOUR LOVE FOR MAKING FOOD?

A positive impact is that we now have time to think about the way we work, to rethink the philosophy underlying our trade. The negative impact is more than anything else the absence of working all together as a team to prepare meals.
HOW HAVE YOU BEEN SPENDING YOUR TIME RECENTLY, HAVE YOU HAD TIME TO CREATE NEW RECIPES?

We kept the hotel open, I was preparing meals on trays for the clients' dinners, but it was very quiet…. we destroyed and rebuilt the hotel bar. I am also planning a new project. And I am obviously working on a new menu for the restaurant, although at this point in France there is no date for the reopening of restaurants.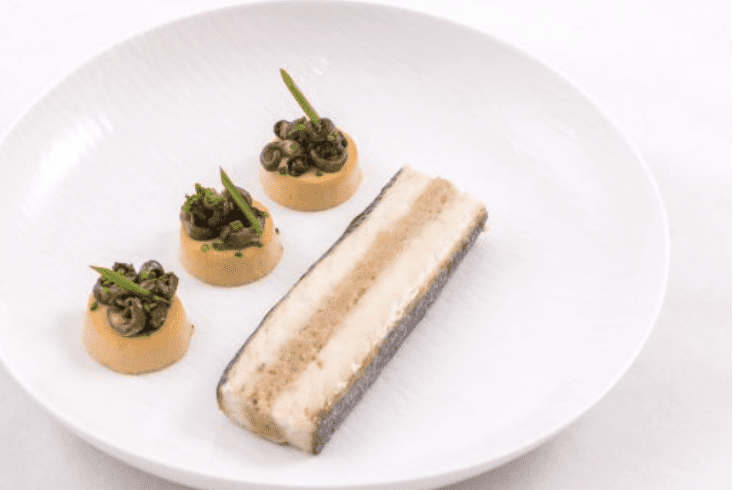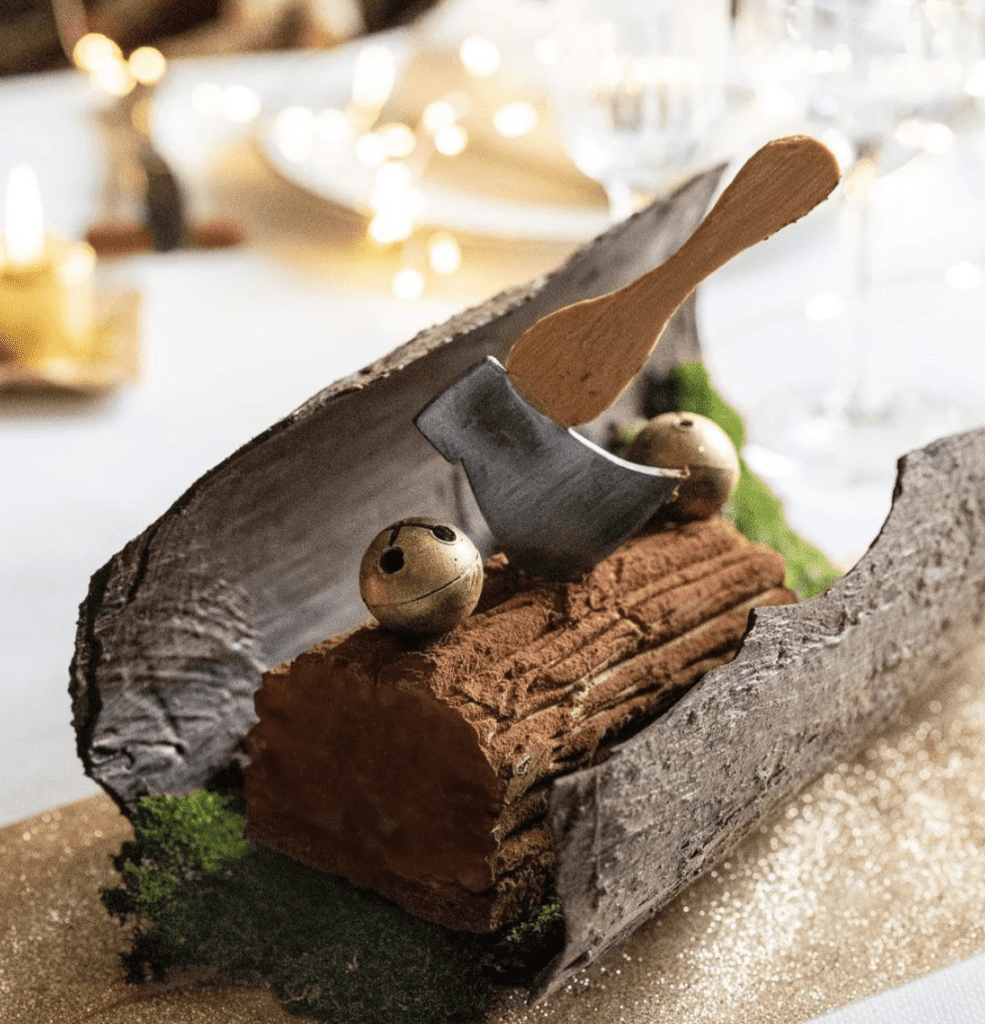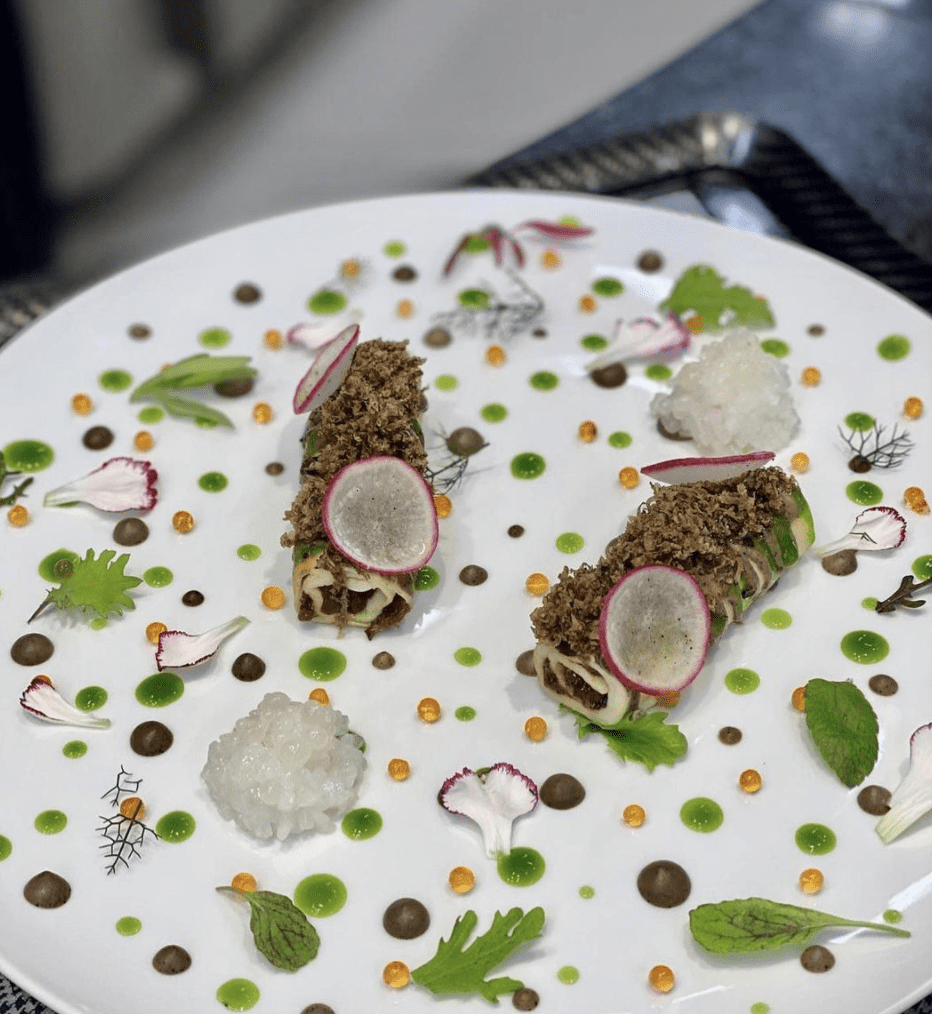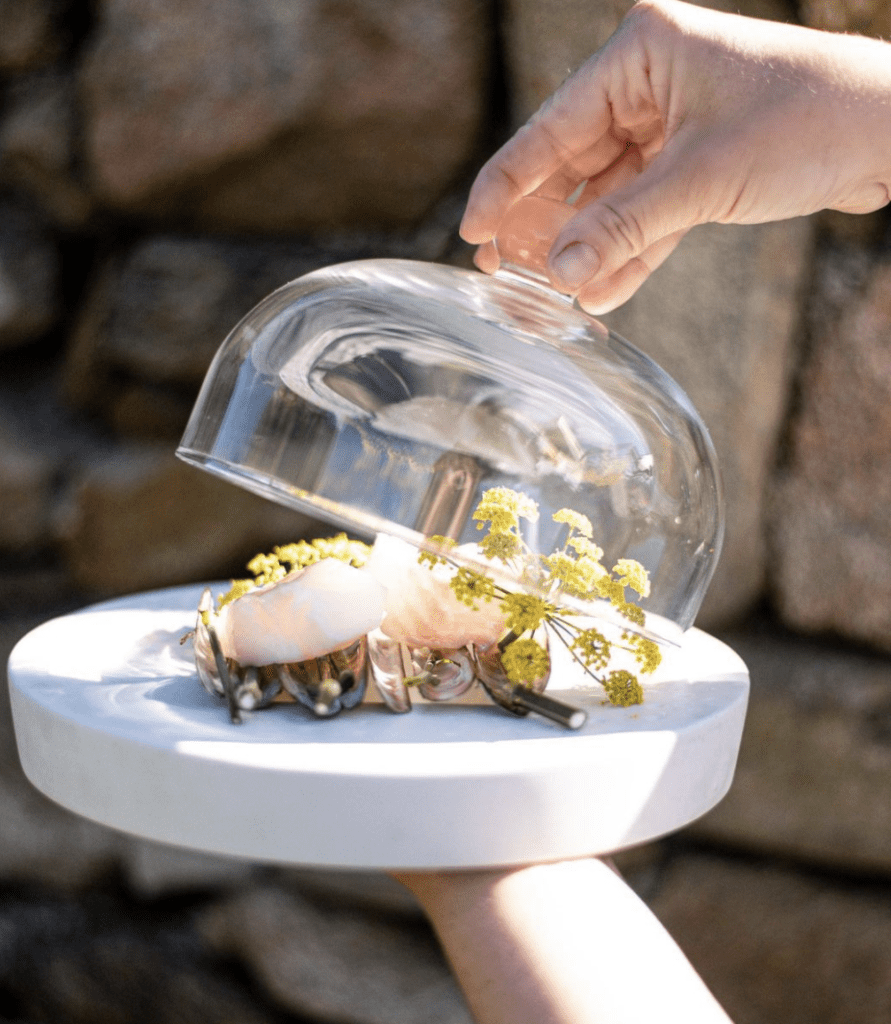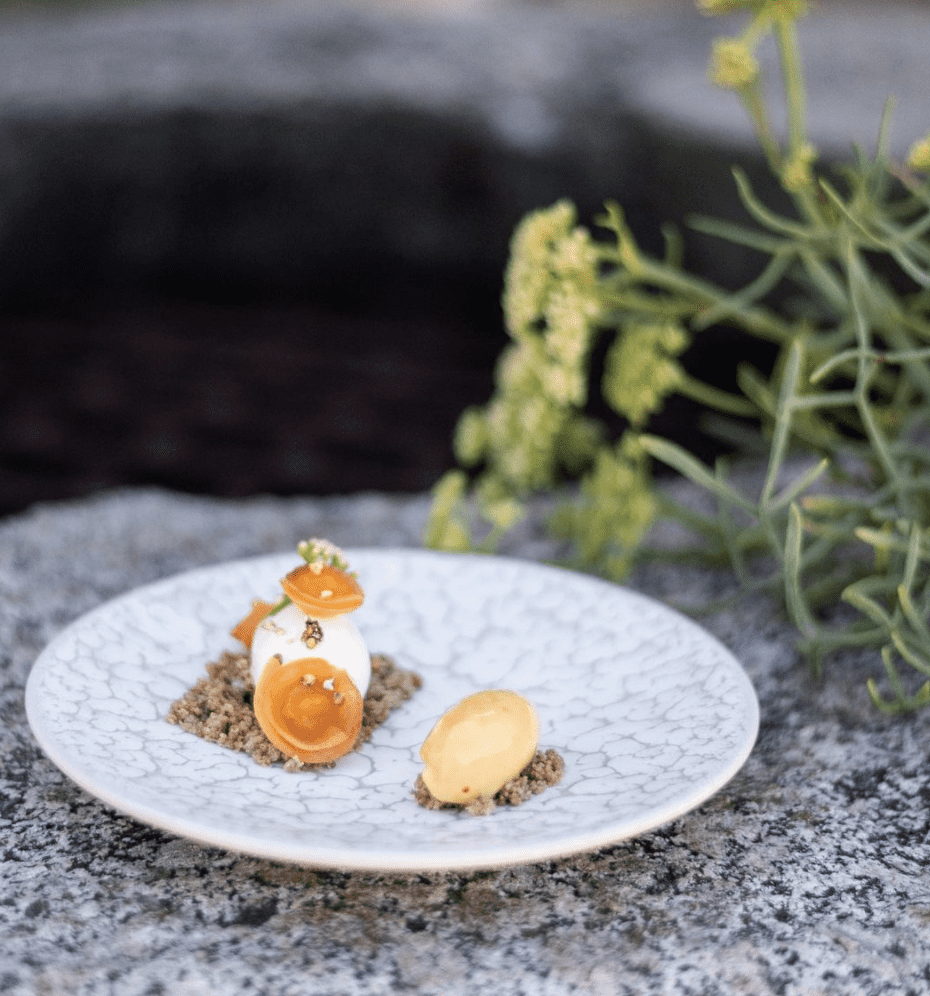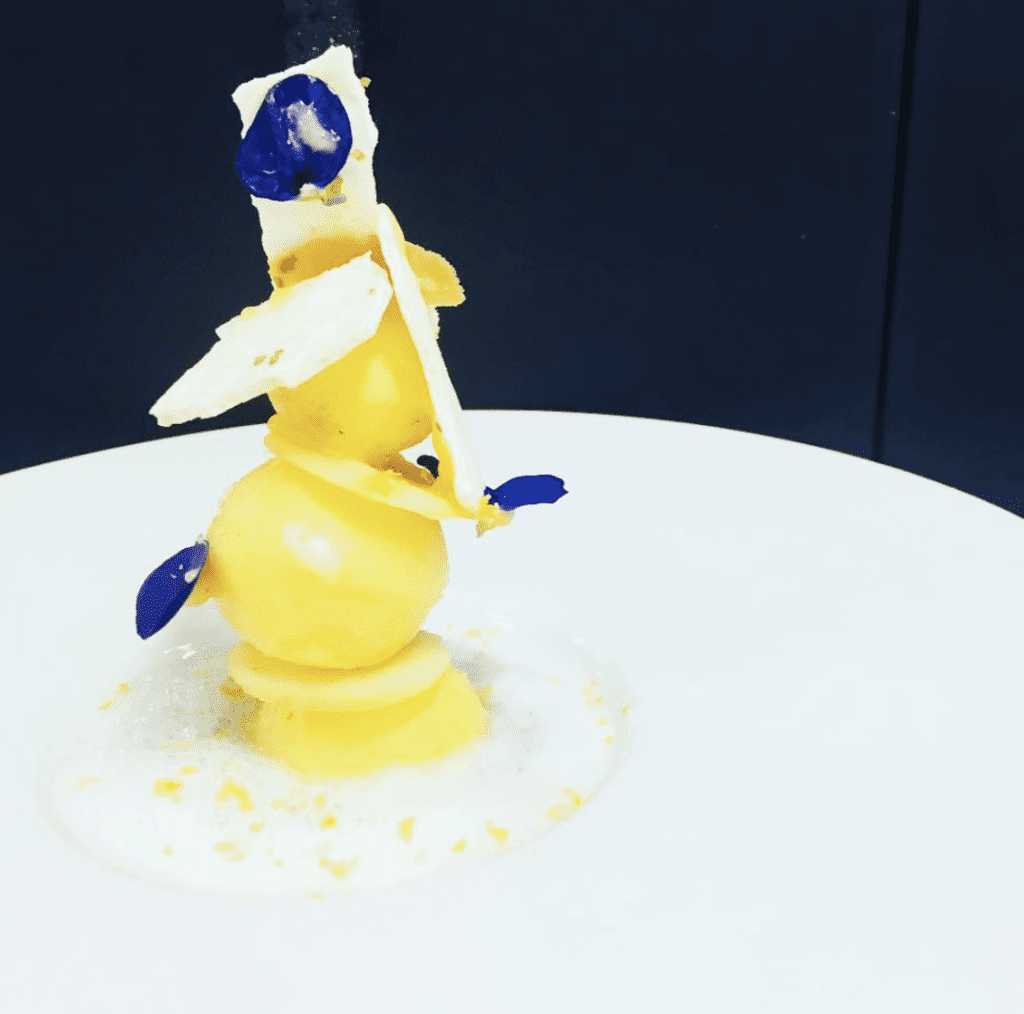 RESTAURANT CONTACT INFORMATION & SOCIAL MEDIA
Pointe Saint Mathieu, France
Restaurant Pointe Saint Mathieu ⭐️
Address: 7 Place Saint-Tanguy 29217 Plougonvelin, France
telephone:  +33 (0)2 98 89 00 19
instagram:https://www.instagram.com/nolwenn_corre/
website: https://www.restaurant-pointe-saint-mathieu.com/