WHAT IS YOUR FAVORITE BREAKFAST?

My favorite breakfast is an almond macadamia milk latte from St. Frank's coffee. I don't normally eat breakfast very often, if I do, I usually grab whatever's in front of my face. This week I've been working at Rice & Bones, our café on UC Berkeley Campus, so today I grabbed a steamed chicken bun.
IS THERE A CHILDHOOD COMFORT FOOD THAT YOU THINK ABOUT?

I don't often work in the kitchens much, since moving into operations, but whenever I do, I grab a bowl of rice, add a fried egg, a nice piece of strauss butter, soy sauce and a little chile sambal. When I was a child, my mom would make me a bowl of rice with butter and soy sauce. If she wanted it to be fancy, she would add a fried egg or a drizzle of toasted sesame oil.
WHICH TALENT WOULD YOU MOST LIKE TO HAVE THAT YOU DON'T POSSESS?

I've often thought of being able to fly or be invisible, but I recently heard someone say they wish they were fluent in all languages. I now think this is the talent I wish I possessed most, so that I would be able to communicate with all the different people in different countries, learning about their cultures in a much more immersive way. I've been fortunate to travel to various places through work, and though cooking has always been a common bond, my lack of language skills, limited my ability to really get to know the people I was cooking with.
WAS THERE ANYTHING THAT YOU THOUGHT YOU WANTED TO DO BEFORE YOU STARTED COOKING?

I wanted to be a marine biologist, like Jacques Cousteau and a fashion designer. Organic Chemistry squashed my dreams of marine biology and then I realized I didn't much like to sew, but I always really enjoyed cooking.
OF ALL THE FRENCH PASTRIES, WHICH IS YOUR FAVORITE TO MAKE?

I'm not much of a baker, so I bake rarely. I love canneles.
IS THERE ONE FOOD THAT YOU'RE SECRETLY OBSESSED WITH HAVING AT HOME?

I always have a bag of instant Shin Ramen in the pantry. It's such a great meal when you add eggs, sliced rice cakes, kimchi and just dazzle it up. I know it's really bad for me but it's my guilty pleasure.
IS THERE A FOOD THAT YOU DISLIKE?

I really don't like kidneys. I've tried them from numerous chefs who specialize in offal meats, but never have I ever enjoyed a dish with kidneys in them. I love tripe, tendons, hearts, livers, sweetbreads, brains, but it's something about the ureic acid that never comes out that I just can't get over.
IF YOU COULD FIND OUT ANYONE'S SECRET RECIPE, WHOSE AND WHAT WOULD IT BE?

This is a tough one, just because there are so many. I just can't say what or whose, because I'd love to know them all!
WHAT'S YOUR MOST MEMORABLE MEAL AND WHY?

My most memorable meal would be cooking my first Thanksgiving dinner for my family when I was in college. Being an immigrant, my mother would try her best to cook different foods beyond her comfort zone of Korean food. She would try and cook a turkey breast for the 4 of us in my family. When I decided that I was really interested in cooking, I told my mom that I would cook it all. She of course still added her Korean dishes, until she stopped adding them in after a few years of me doing it on my own. Then she started inviting all of our other family members and friends and the look of satisfaction on everyone's faces, as I grew my menu and tried new things really paved the way for me to becoming a chef. It still gives me joy to this day.
WHAT MENTORS HELPED YOU ALONG YOUR JOURNEY OF BECOMING A CHEF?

When I first decided that I was interested in working in the kitchen, I was a hostess at a restaurant in San Diego while finishing college.  The restaurant I was working at had a female chef, Amiko Gubbins and her sous chef, Suthichai, (I feel awful about not remembering his last name), was pivotal in convincing her to take a chance on me and let me plate pastries.  Paul Arenstam when I was at the Grand Café;- and Jennifer Cox when I was with Joie de Vivre; were also huge in helping me get to where I am today in the culinary and operations side of the restaurant business.  Since I joined the Slanted Door Group almost 8 ½ years ago, working with Charles Phan has really opened my eyes to Asian cooking, and what it takes to be a restauranteur.  It's been a wild ride and I'm still having a great time.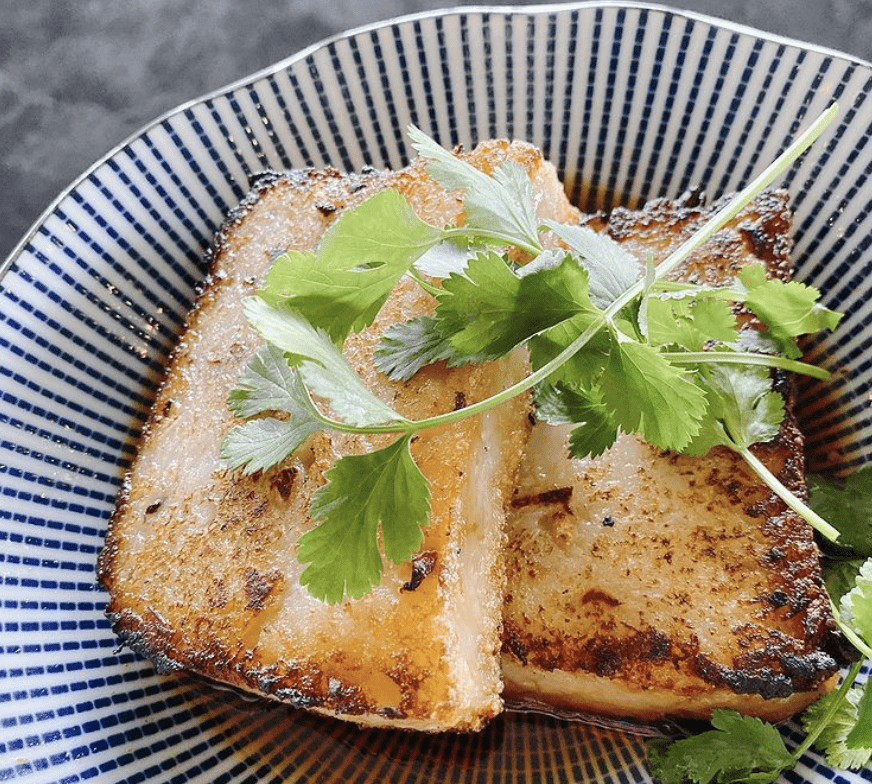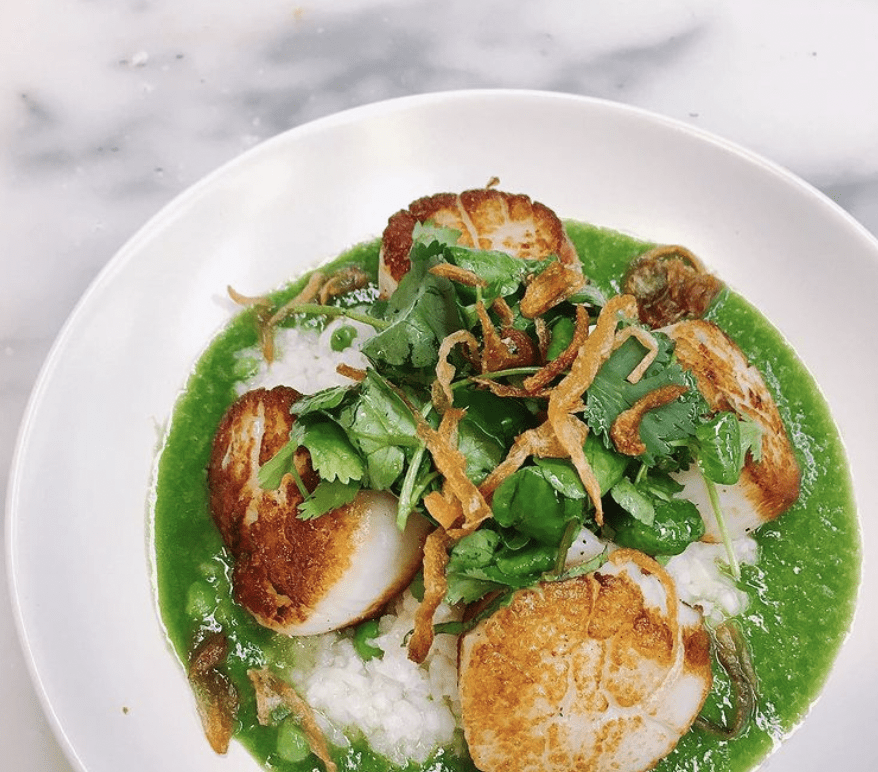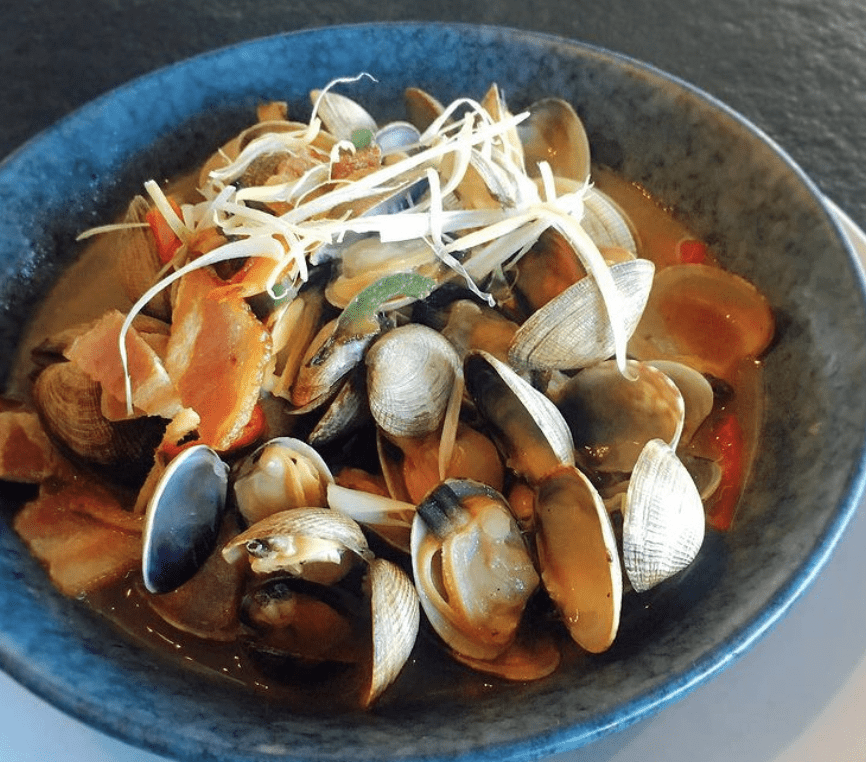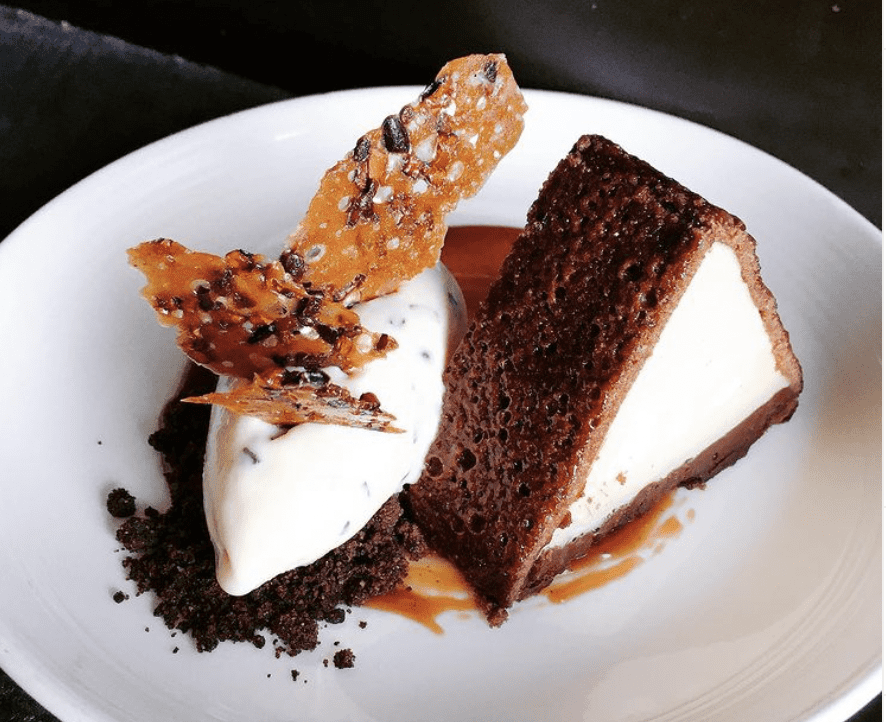 RESTAURANT CONTACT INFORMATION & SOCIAL MEDIA
San Francisco, CA, USA- Las Vegas, NV
The Slanted Door Group- Ferry Building - San Ramon - Las Vegas - OTD Bush Street- Hard Water Pier 3 - Rice and Bones UC Berkeley
address: One Ferry Building #3, San Francisco, CA 94111
website: https://slanteddoorgroup.com/home
email: 

[email protected]


phone number: +1(415) 861-8032
Instagram: https://www.instagram.com/slanteddoor/