WHAT IS YOUR FAVORITE BREAKFAST?

I would say I love buttermilk waffles with fresh berries and bacon and like a beautiful farm scrambled egg.
IS THERE A CHILDHOOD COMFORT FOOD THAT YOU THINK ABOUT?

There is one comfort food I used to get a long time ago which is a Dairy Queen soft-serve sundae with hot fudge and peanuts. You know that is the one thing that tastes the exact same as it did back then. I love soft serve. But there is one more thing. My mom's side of the family is Norwegian and she always made the best Christmas cookies. That's another wonderful comfort food/childhood memory.
WHICH TALENT WOULD YOU MOST LIKE TO HAVE THAT YOU DON'T POSSESS?

I wish I was super agile on the computer…I wish I had no fear and command of photoshop and all kinds of things on the computer.
WAS THERE ANYTHING THAT YOU THOUGHT YOU WANTED TO DO BEFORE YOU STARTED COOKING?

I wanted to be a midwife, and help deliver babies.
OF ALL THE FRENCH PASTRIES, WHICH IS YOUR FAVORITE TO MAKE?

You know, I love seasonal delicious foods. With that being said, I would go with a simple fresh fruit galette. I normally put some homemade jam on the base of it and top it with some bread crumbs and vanilla ice cream or whipped cream.
IS THERE ONE FOOD THAT YOU'RE SECRETLY OBSESSED WITH HAVING AT HOME?

There is! So I live on Vashon Island and on our island, we have a company that makes a cultured cashew cream. The company is called Chelo. They have this seasoned with cilantro and lime. I use it on eggs, bread, crackers, crostini, and meat (pretty much everything). It is a wonderful alternative to cheese and just tastes wonderful!
IS THERE A FOOD THAT YOU DISLIKE?

I worked in a kitchen a long long time ago that used to make soup with lamb stock. To be honest I just wasn't a fan of it. I love lamb just not lamb stock…it gives me the heeby jeebys!
IF YOU COULD FIND OUT ANYONE'S SECRET RECIPE, WHOSE AND WHAT WOULD IT BE?

I think most secret recipes are published, so I honestly cannot think of one that I would want to find out! I love uncovering the procedure with the ingredients I have at home because you can't replicate things exactly. But, I just have a bunch of cookbooks at home that essentially reveal these chef's secret recipes! It's a selling point for books…
WHAT'S YOUR MOST MEMORABLE MEAL AND WHY?

My most memorable meal was many many years ago in New York at this restaurant called La Tulipe. I was living in Boston at the time and I went with my best friend. The restaurant itself was in a basement which made it have this comfy feel to it. I ordered this lambchop, honestly such an incredible meal. But what made it even more special is that we noticed Julia Child sitting IN THE RESTAURANT. The food was incredible there and the ambiance was also incredible because Julia was there. After my friend and I had a couple of glasses of wine we went over to introduce ourselves. She was super cordial and it was really fun! I would say that was my most memorable meal!
WHAT MENTORS HELPED YOU ALONG YOUR JOURNEY OF BECOMING A CHEF?

Well, I would say Lydia Shire. I worked with her at the time when we both lived in Boston. She was probably the most influential mentor of my life, in that I worked with her for probably five years. The team and I traveled with her, did parties with her, etc. We all had such a blast, and she was such a great mentor and director of success. Lydia always made sure to introduce us to new people to increase our networks in the food industry. I would say Alice Waters has always been a mentor of mine. Although I never worked with her, I have always followed her footsteps career-wise and article-wise. I really looked up to how she makes her decisions.
THROUGHOUT YOUR EXPERIENCE IN THE FOOD INDUSTRY, HAVE YOU NOTICED A DIFFERENCE BETWEEN KITCHENS THAT ARE RUN BY MEN VS. KITCHENS THAT ARE RUN BY WOMEN? IF SO, WHAT WAS THIS DIFFERENCE, AND HOW DID IT IMPACT THE OVERALL ENVIRONMENT WHILST PREPARING FOOD?

I have. So my first job was an apprenticeship job in San Francisco (it was my first kitchen-job after having graduated college). I worked in this very established meal-centric area. In my time there, I was one of two girls that worked for the head chef and after that experience, I was hell-bent on wanting to work for a woman. There were a lot of unsavory things that took place in that kitchen and I just wanted to work for a woman and learn from a woman in the hopes that it would be a positive experience. Lydia Shire was the first female chef that I worked with. The main difference I noticed was that one: Lydia worked as hard as she expected us to work, two: she created strong connections for us because she wanted us to succeed as much as she had, and three: she encouraged us to be creative and then talk about those ideas. She would never say "Oh, why would you think about that? Gosh, I like that fennel, that sounds good, but what do you think of adding some roasted tomato to it?" She took your idea and tweaked it into something wonderful. If something hadn't turned out the way she had planned, she gave us an opportunity to improve upon it and to be a part of understanding the process behind how to make something taste exceptional! I found her to be extremely encouraging.
IT IS REALLY SAD TO SEE WHAT IS HAPPENING GLOBALLY. YOUNG ASPIRING CHEFS ARE LOOKING TO THEIR HERO'S HOW TO TURN PAINT INTO CREATIVITY. DO YOU HAVE ANY ADVICE ON HOW TO TURN THIS DIFFICULT TIME INTO SOMETHING PRODUCTIVE?

I would just suggest to reach out and help others whenever you can. It could be you baking cookies and sharing that with your neighbors or going grocery shopping for those who are unable, but the bottom line is that spreading joy is what is most important. This is a really difficult time and I think that the more kindness we show to others, the bigger impact you make. It's not about the thousands of dollars you donate, but the love and care you express through the support you give. Inspiring others can truly make a difference! I try and go to my happy spot and create new recipes. While sometimes they don't taste as amazing upon the first try, I share them with my friends and family to ask for their opinion on how I could improve! Everyone is loving it. And then you know from work I am making sure that any extra food goes to organizations that can repurpose it, and get it to those who desperately need it.
WHAT IS ONE POSITIVE AND ONE NEGATIVE EFFECT COVID-19 HAS HAD ON YOUR LOVE FOR MAKING FOOD?

One negative effect I see personally is the fact that I cannot go out to restaurants. I love sharing such experiences with my loved ones, but obviously can't happen right now. One positive effect is that I haven't been commuting as much to Seattle. Because of this, I have notices less of a rat-race that I have to live. I am really enjoying the process of cooking. I think what's also interesting is this whole revival of home baking! I have always done it, but there are so many new people reaching out asking questions and advice which lift my heart!
HOW HAVE YOU BEEN SPENDING YOUR TIME RECENTLY, HAVE YOU HAD TIME TO CREATE NEW RECIPES?

I have been doing a lot more gardening and being more creative in creating new dishes with my vegetable garden. Because I work from home I have been developing baking kits. I have put a couple together during my extra free time and have tested them out to be a success! We've created bread baking kits, squash harvest kits, and many more like that! That has been a ton of fun creating.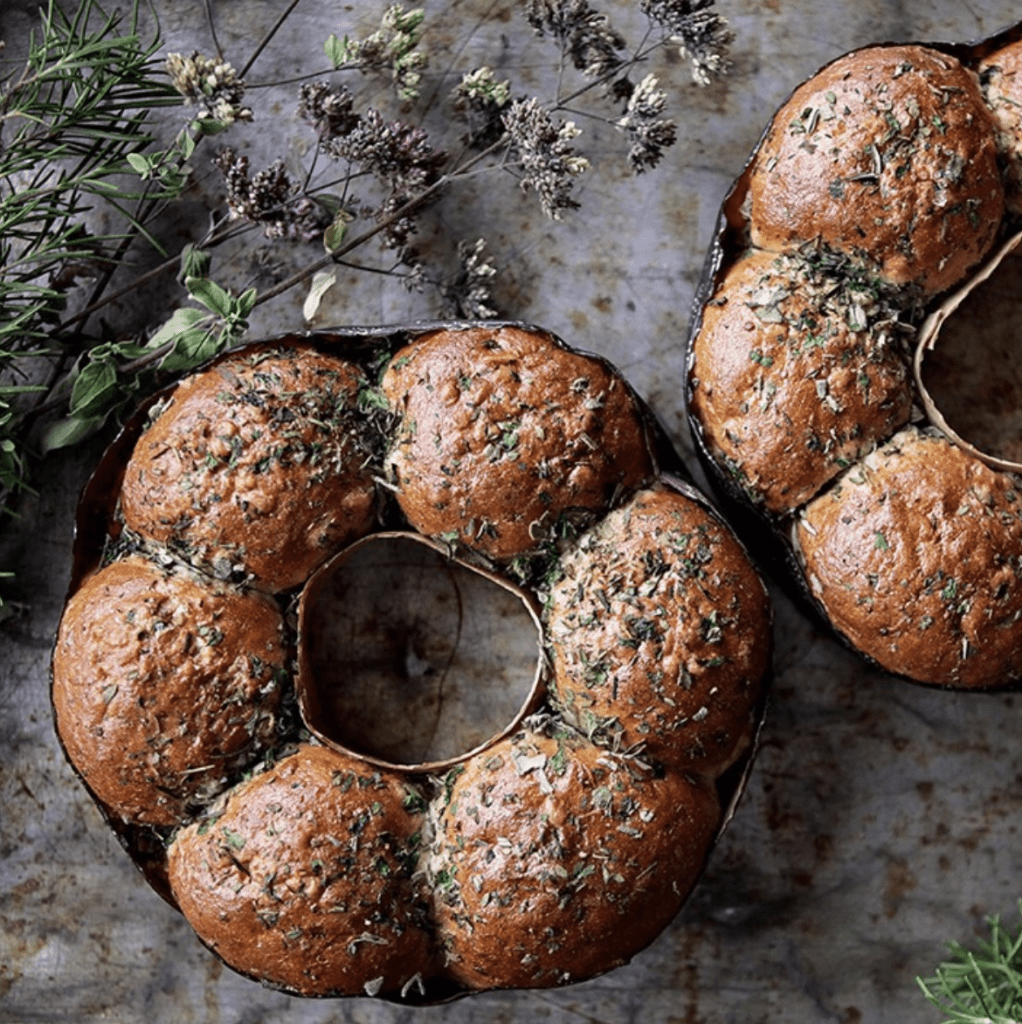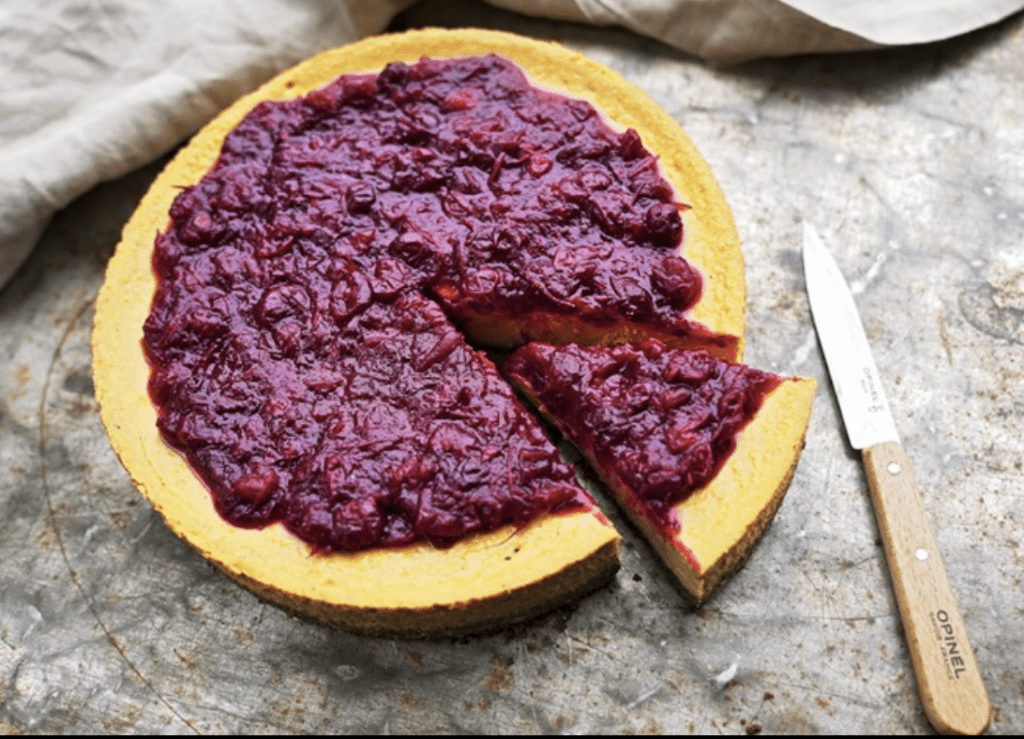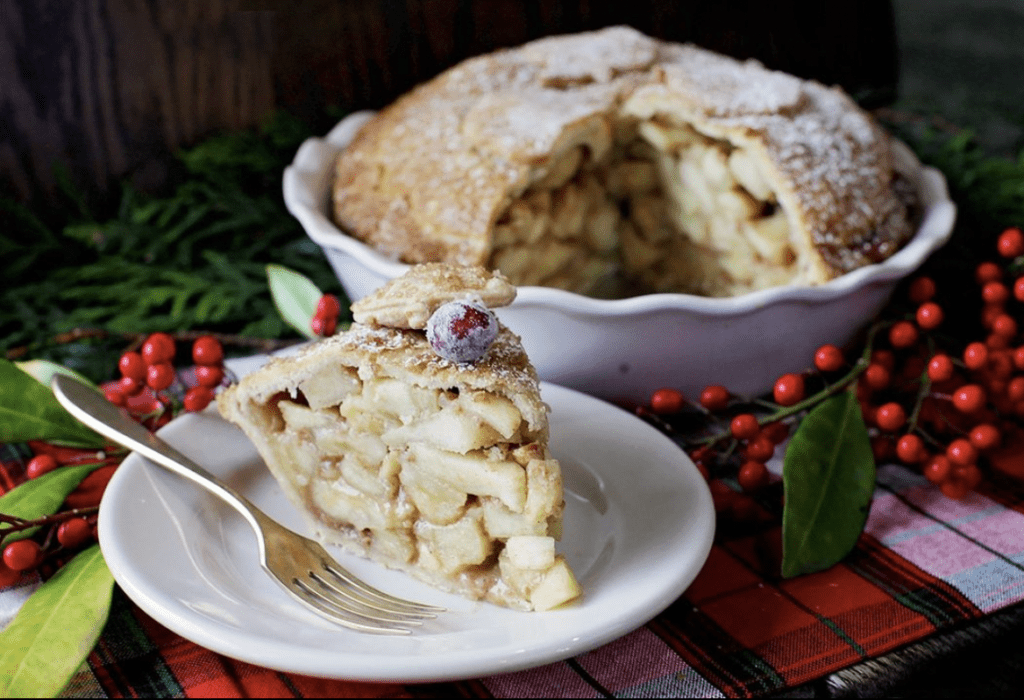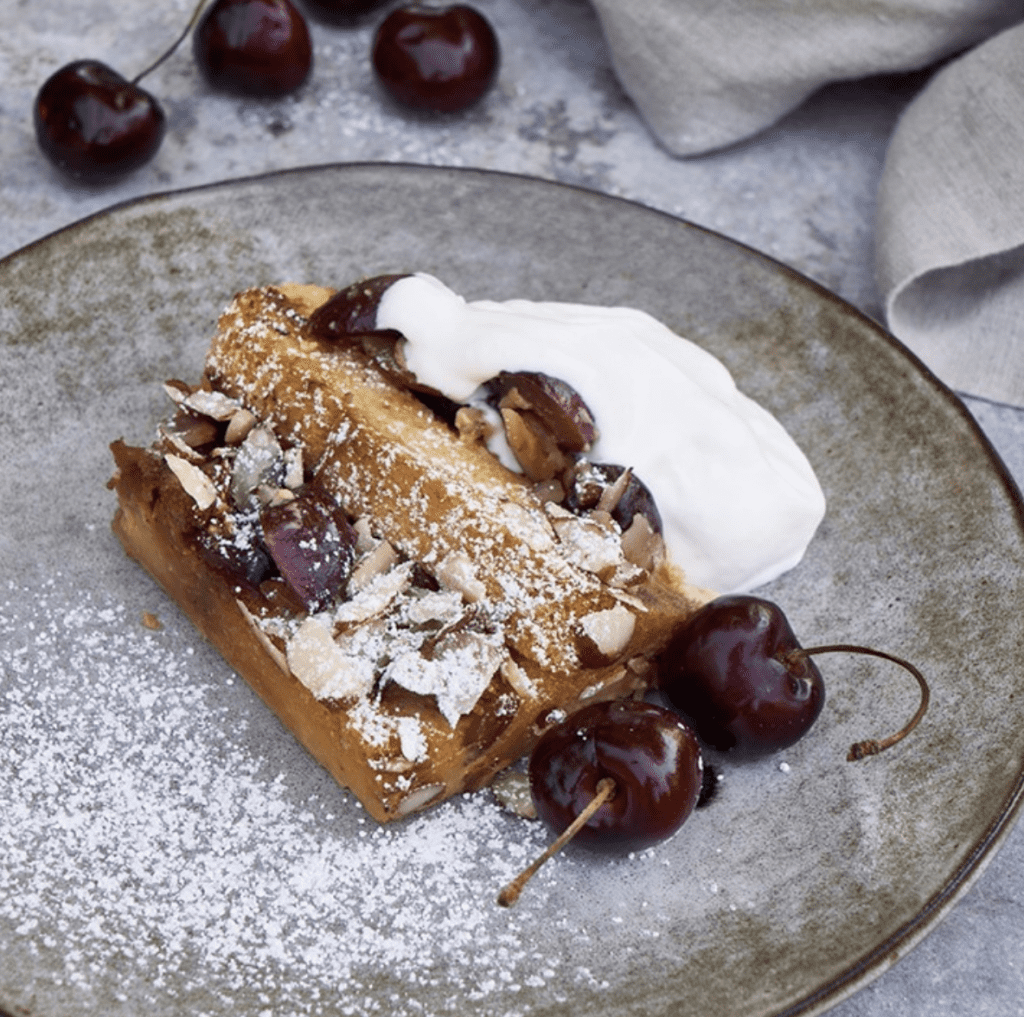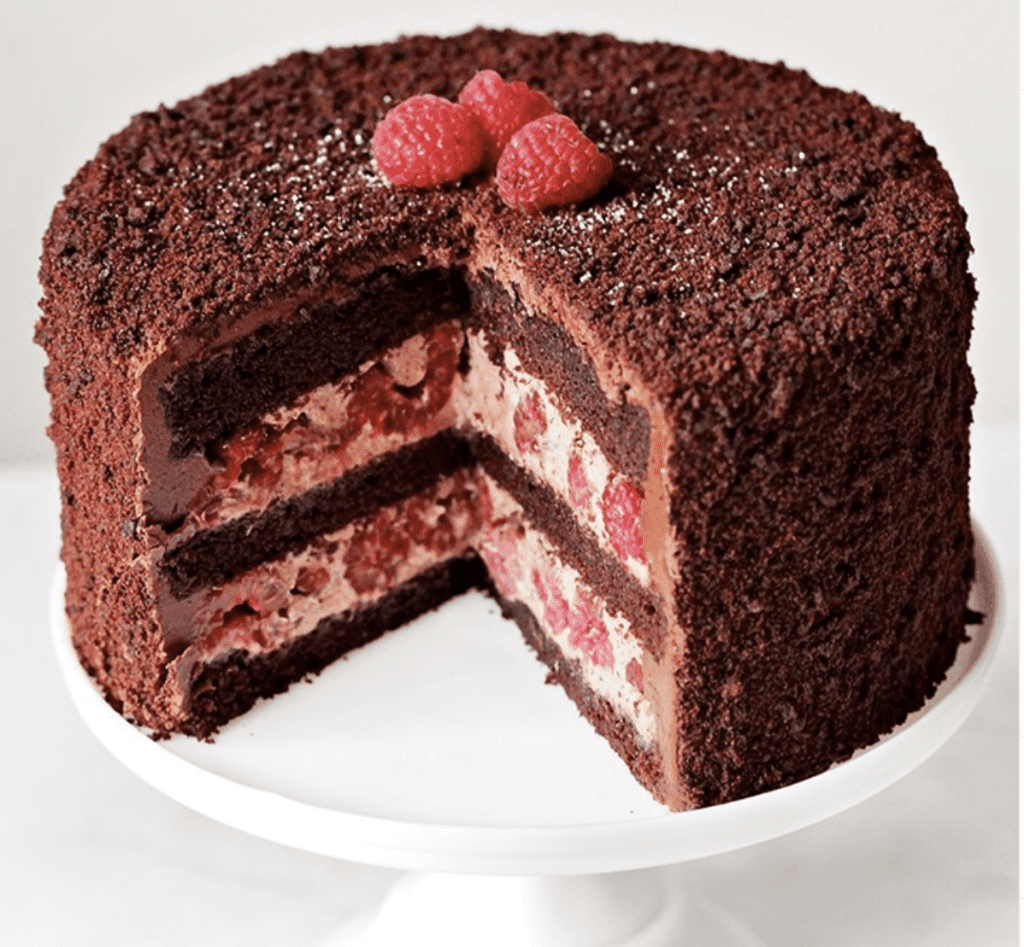 RESTAURANT CONTACT INFORMATION & SOCIAL MEDIA
Seattle, WA, USA
Macrina Cafe and Bakery 
address: 746 19th Ave E, Seattle, WA 98112
website: https://macrinabakery.com/
e-mail: 

[email protected]


blog: https://macrinabakery.com/blog/
phone number: (206) 448-4089
instagram: www.instagram.com/macrinabakery