WHAT IS YOUR FAVORITE BREAKFAST?

My all-time favorite is a fresh Croissant with butter and jam 🙂
IS THERE A CHILDHOOD COMFORT FOOD THAT YOU THINK ABOUT?

My mom always used to make a Dutch national dish which is called "poffertjes". It's basically very small pancakes and they are served traditionally with butter and castor sugar. Dutch people eat it mostly for or dessert

WHICH TALENT WOULD YOU MOST LIKE TO HAVE THAT YOU DON'T POSSESS?
That's a hard one. Being able to speak Spanish maybe
WAS THERE ANYTHING THAT YOU THOUGHT YOU WANTED TI DI BEFORE STARTED COOKING?
Yes. I always wanted to become a tattoo artist because both my parents are working in that business. I even went to art school for that, but in 2nd Grade, I decided to become a confectioner because I noticed that what I was doing didn't make me happy. When I was baking, I always felt satisfaction and happiness, so I decided to quit school and finally go after what made me feel happy. I never regretted that decision for a second in my life.
OF ALL THE FRENCH PASTRIES, WHICH IS YOUR FAVORITE TO MAKE?
I love to make choux and macarons. I also love cremeux. It's so creamy and yet not as heavy as a ganache. I think it's a perfect component for a dessert
IS THERE ONE FOOD THAT YOU'RE SECERETLY OBSESSED WITH HAVING AT HOME?

I always have butter and eggs in my fridge as well an sugar and flour in my closet. Basically just things to bake with. Sometimes I get an idea for some dessert when grocery shopping and I literally forget to buy something normal to eat and end up with just baking stuff at home but no food haha 😅
IS THERE A FOOD THAT YOU DISLIKE?
Pig meat. I'm a vegetarian, and even if I sometimes have to try meat in the kitchen and mostly even like the taste, I can't stand the taste of pig meat.
IF YOU COULD FIND OUT ANYONE'S SECRET RECIPE, WHOSE AND WHAT WOULD IT BE?
The original recipe for Pastéis de nata from the Pastéis de Belém pasrty shop in Prortugal.
WHAT IS YOUR MOST MEMORABLE MEAL AND WHY?
This may sound weird because I'm a vegetarian now, but a few years ago I went on holiday with my ex-boyfriend in Mallorca. We went to a local steak house where there were almost no tourists. They literally only had different kinds of steak on the menu and only one side dish, which was potatoes with vegetables. It was hectic there. Even all the cooks were serving the food because the service staff was so stressed. But you still had a feeling of comfort as a guest. I like to remember this restaurant because the organisation of the service stuff despite all the stress, amazed me. And it was by far the best steak I have ever eaten in my whole life.
WHAT MENTORS HELPED YOU ALONG YOUR JOURNEY OF BECOMING A CHEF?
Definitely my first head chef in my apprenticeship Dominik Fitz. He owns a confectionary in a small town called Feldbach. Before that, he was the head pastry chef of one of the best Restaurants in Austria. He is definitely a big reason why I decided to work in a kitchen. Although the apprenticeship at his shop was very hard I really did learn a lot from him. His knowledge about pastry and the products he's working with is remarkable.
Another one is my former chef Heinz Schwindhackl. He owns a very traditional pastry shop and thought me a lot of basics that are partly not even used anymore nowadays. But I think this knowledge is essential and the foundation of a lot of modern desserts and pastries so I'm very thankful for this experience.
Also my current chef Phillip Dyczek. Although he leaves me every freedom on the Patisserie, he teaches me to think outside the box when it comes to creating desserts and pushes me to experiment with the products I'm working with. Since cooks and confectioners have very different ways of doing certain things, I think we really built a good team and I'm thankful to be working together with him.
IT IS REALLY SAD TO SEE WHAT IS HAPPENING GLOBALLY. YOUNG ASPIRING CHEFS ARE LOOKING TO THEIR HERO'S HOW TO TURN PAIN INTO CREATIVITY. DO YOU HAVE ANY ADVICE ON JOW TO TURN THIS DIFFICULT TIME INTO SOMETHING PRODUCTIVE?
I think this is a hard time for everybody especially in the food industry because restaurants often really depend on every single guest that are visiting them. I think the best thing we can do is keep our heads up and stay safe. In some countries (not yet in Austria thankfully) everything is getting shot down again and people are worried about their existence. I think we should really use this as a time to think about new ideas maybe experiment with ingredients to create new dishes when everything turns to normal again. So we come back stronger and better from this hard time.
WHAT IS ONE POSITIVE AND ONE NEGATIVE EFFECT COVID-19 HAS HAD ON YOUR LOVE FOR MAKING FOOD?

In March when everything was shot down in Austria, I had a lot of time to try new things and change my way of thinking when it comes to creating desserts. Me and my current chef Philipp worked on a charity project at that time and spent a lot of time together which definitely had a big impact on my love for making food because we were constantly talking about ideas and rummaged through cooking books. It was very different from the way of working under stress that you usually have in a kitchen.
HOW HAVE YOU BEEN SPENDING YOUR TIME RECENTLY, HAVE YOU HAD TIME TO CREATE NEW RECIPES?
Since in Austria restaurants are open normally again, I work as usual but I always make time to think of new desserts and ideas. We change our menu every 2 weeks so I am basically pushed to constantly think of something new which I consider as something very positive. My head is always running sometimes I find it hard to keep up with all the ideas that come up in my head. But yet I try to always try something new and learn something new. I really believe that learning by doing is the best way of learning in this job.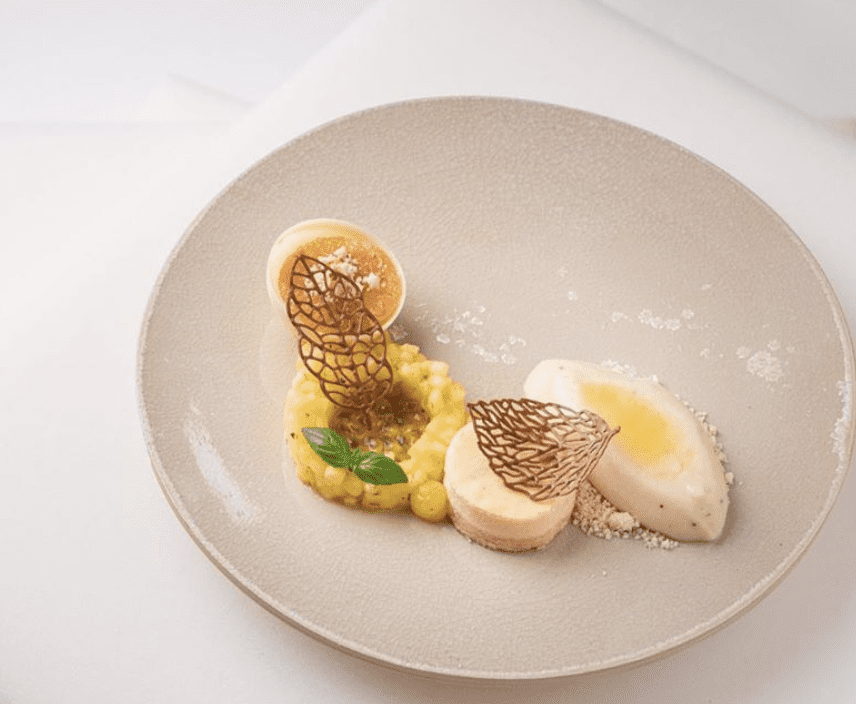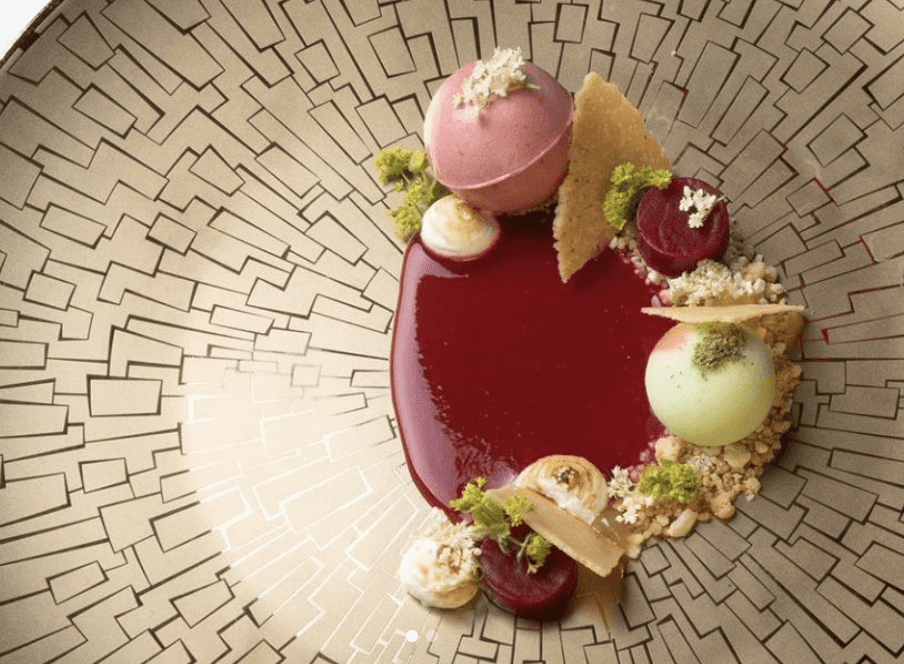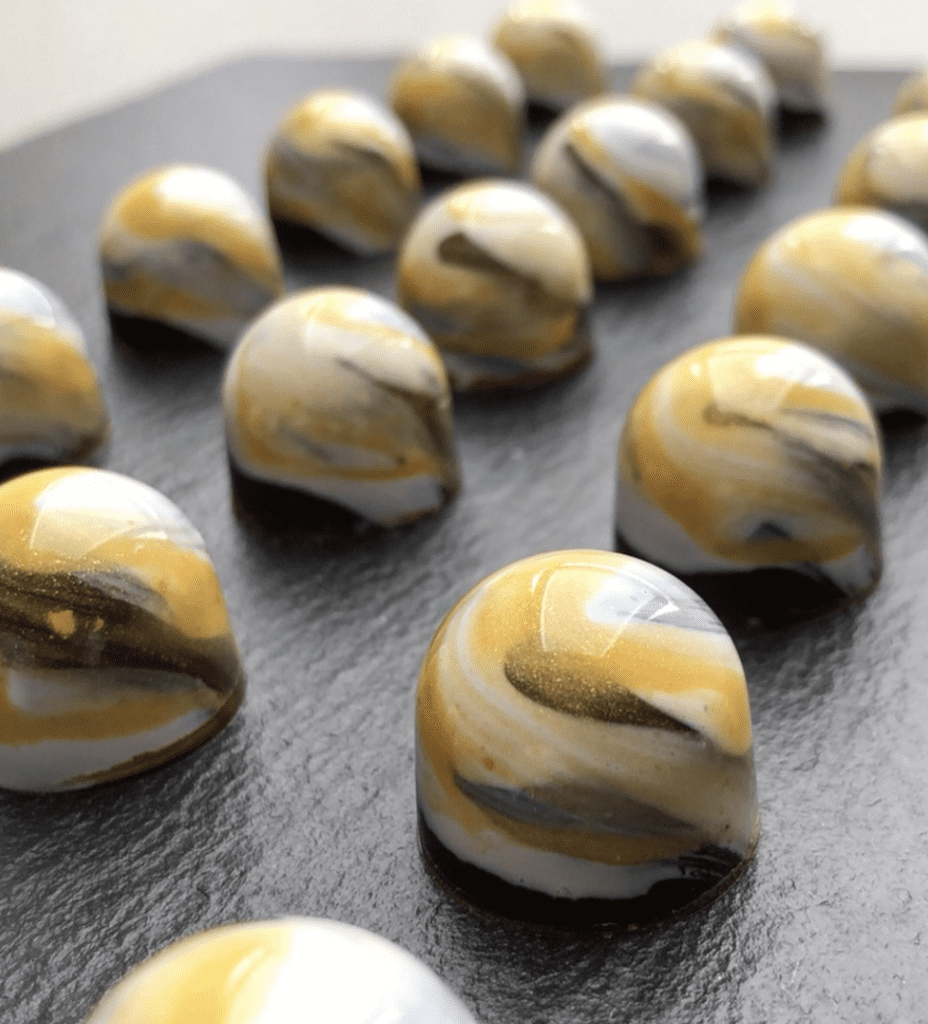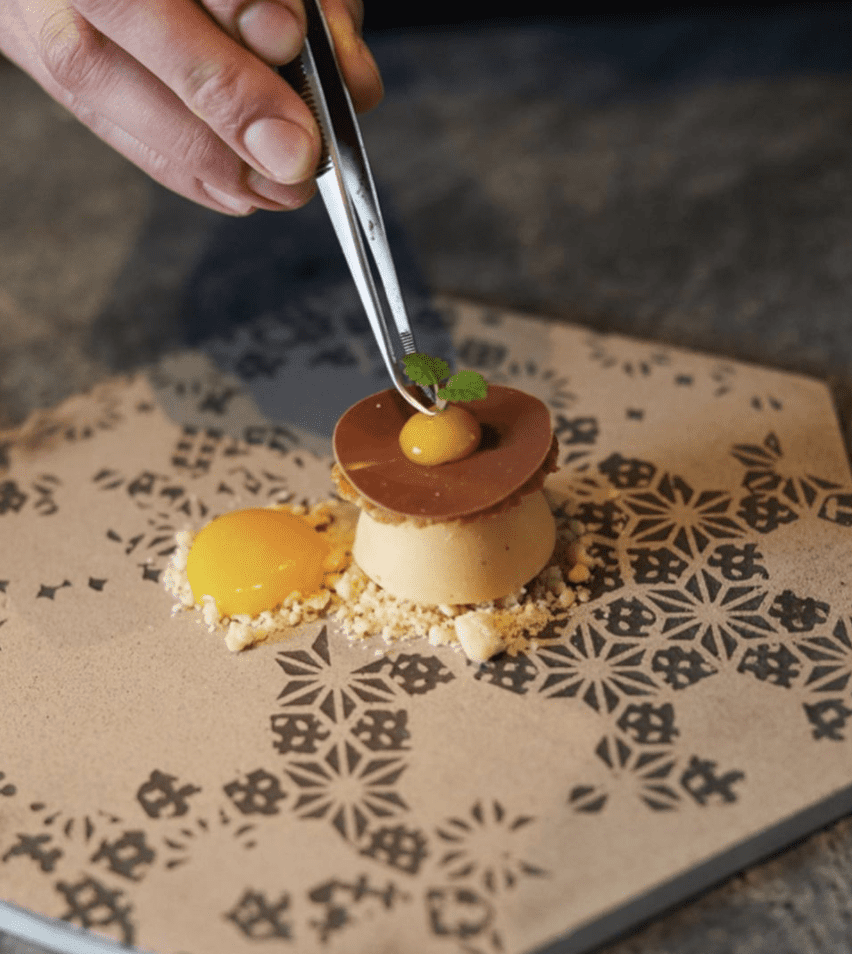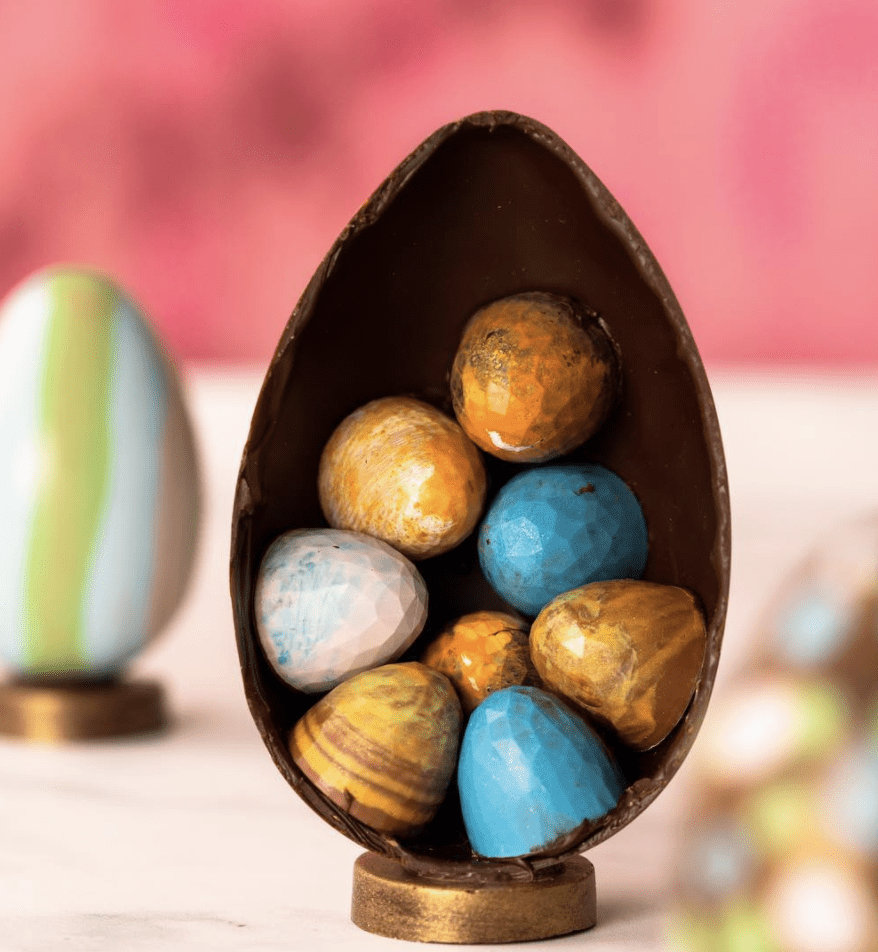 RESTAURANT CONTACT INFORMATION & SOCIAL MEDIA
Graz, Austria
Artis
address: Schmiedgasse 20, 8010 Graz, Austria
phone number: +43 316 824154
email: 

[email protected]


website: https://restaurant-artis.com/