WHAT IS YOUR FAVORITE BREAKFAST?

My favorite breakfast has to be Taylor Ham and Cheese sandwich on a hard roll with salt, pepper, and ketchup. This is a staple breakfast food from my home state of New Jersey. Not many know about Taylor Ham (pork roll) but it is a MUST!
IS THERE A CHILDHOOD COMFORT FOOD THAT YOU THINK ABOUT?

When I was a child, my Grandmother would come over and take care of me when I stayed home sick from school. She would make me Campbell's Tomato soup and grilled cheese sandwiches. I can still smell and taste it if I think hard enough.
WHICH TALENT WOULD YOU MOST LIKE TO HAVE THAT YOU DON'T POSSESS?

The talent I would love to have would be the ability to draw. Like real art! I think it is amazing to have a mind that can conceptualize something and be able to draw it on paper or canvas.
WAS THERE ANYTHING THAT YOU THOUGHT YOU WANTED TO DO BEFORE YOU STARTED COOKING?

When I was younger, I wanted to be a Veterinarian. I love animals. I did some research about it and found out you have to be able to take the good with the bad aspects of the job. I do not think I can handle sick animals, I would cry too much if I could not save them.
OF ALL THE FRENCH PASTRIES, WHICH IS YOUR FAVORITE TO MAKE?

Croissants have to be my favorite French pastry to eat and make. There is nothing better than a fresh croissant right out of the oven. I think the lamination process of croissant dough is very technical and acquires a ton of skill and patience. However, with enough practice, you can create perfection.
IS THERE ONE FOOD THAT YOU'RE SECRETLY OBSESSED WITH HAVING AT HOME?

There is no secret when it comes to food in my house! My wife and I absolutely love to cook and eat pasta. Lots and lots of pasta. You can make pasta with close to everything and anything. It is very diverse, inexpensive and super fun to make. Not to mention, delicious!
IS THERE A FOOD THAT YOU DISLIKE?

Margarine has to be the worst ingredient ever created. I will never use this ingredient in regular cooking or baking. It's the equivalent of eating plastic, in my opinion.
IF YOU COULD FIND OUT ANYONE'S SECRET RECIPE, WHOSE AND WHAT WOULD IT BE?

My most memorable meal has to be when my wife and I traveled to New Orleans and ate at Commander's Palace. This place has so much history. It is located in the Garden District of Nola, right across the street from one of the iconic cemeteries. It was established in the late 1800s. Acclaimed chefs like Emeril Lagasse and Paul Prudhomme are two of its alumni. From the moment you see the outside painted the iconic "commanders blue" and white stripes to the white table clothes and tuxedo dressed servers you know you are about to experience something special. They even have a Chef's Table in the kitchen. As soon as you walk in you are hit with all the fantastic smells looming from the kitchen. There are multiple rooms throughout the palace making the experience even more intimate. I can remember sitting right next to a window, which overlooked one of the gorgeous plantation homes in the area. I do not remember everything I ate there but I do remember ordering the Chef's 5 Course Menu and one of the courses was "Mardis Foie". It was a take on their infamous King Cake and foie gras. I am not a huge fan of Foie but this was whimsical and delicious. It has been about 10 years since we were there! As soon as we left we said we need to go back!
WHAT'S YOUR MOST MEMORABLE MEAL AND WHY?

When my cousin got married in San Luis Potosi it was a few days of celebrating. People brought live animals as gifts and then they were slaughtered and cooked to make the celebratory meal. The men slaughtered the lambs and dug the pit to cook them to make barbacoa and the women cooked. We used the whole animal (even the blood was used in the salsa) and it was a very communal experience-everyone participated.
WHAT MENTORS HELPED YOU ALONG YOUR JOURNEY OF BECOMING A CHEF?

I have had a few mentors along my journey. I may have a different definition of a mentor than others do. I feel a mentor is someone's voice you hear in your head telling you what they would do or what the right thing to do maybe. I feel if someone can make an impression on a person where they think of him or her often in relation to their career, that makes them a mentor. My first mentor has to be one of my Chef Instructors from Culinary School. His name was Mr. Duval. He was a French man that had a lot of experience in the work field he decided to teach and pass his craft and knowledge on to others. The most important thing he taught me was not a knife skill or cooking technique but the ability to stay humble. He would say almost every class that when you graduate Culinary School you are not automatically a chef. You need to put the time and sacrifices in. This takes years to accomplish. My next mentor has to be Chef Eric Mickle. He was my first Sous Chef at Nobhill when the restaurant was in the MGM Grand Hotel and Casino. The restaurant is no longer there. This was my first fine dining restaurant gig right out of Culinary School. I was scared to death but excited at the same time. I started on the salad station and worked my way through most of the stations. I was there for less than a year. I do remember Chef Eric watching make a Caesar salad. He saw me trying to go fast but he came over to me and said, "What did the lettuce ever do to you?" I was apparently being excessively rough with such a fragile and delicate dish. This plays in my head every time I make a Caesar salad. It may sound silly but is a reminder to respect the ingredients even if it is just a salad. Another mentor had to be Chef Dan Silverman of NYC. After graduating from Culinary School and working in the field for a little while I had the itch to move back home to New Jersey. I lived right across the river from NYC and what better place to get some years of experience than there? Chef Dan was the Executive Chef at the Standard Grill in the Meatpacking District in Manhattan. His simple techniques and clean ingredients always play a part in creating my dishes. At the same restaurant, Chef Eddie was my Sous Chef there as well. His attention to detail and organizational skills resonate within me. I find myself thinking of Chef Eddie every time I clean and organize the walk-in. My current mentor is Chef Ashley Archer here at the Silverton Hotel and Casino. He is the Executive Chef of the property. When I left my last job I was at an all-time low and vulnerable state of mind. My previous job had me questioning my ability to be a chef and my career choice. Chef Ashley believed in me at my lowest of lows. He gave me a chance to really dive into myself as a chef. No one has ever taken me under his or her wing as he has. For him, I am truly grateful.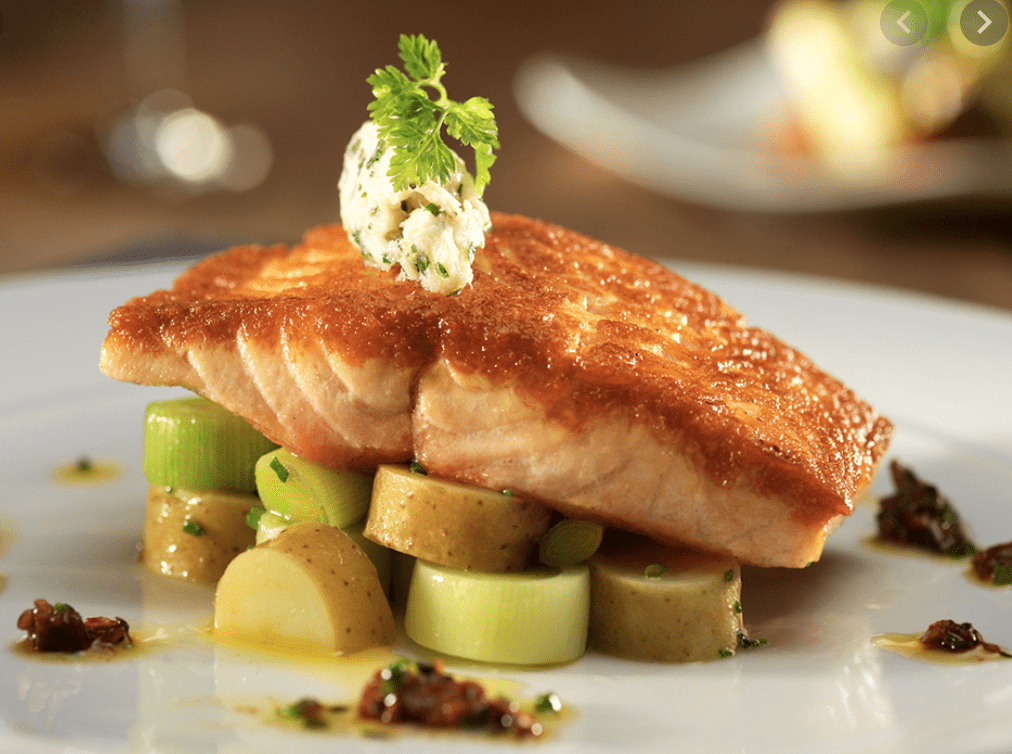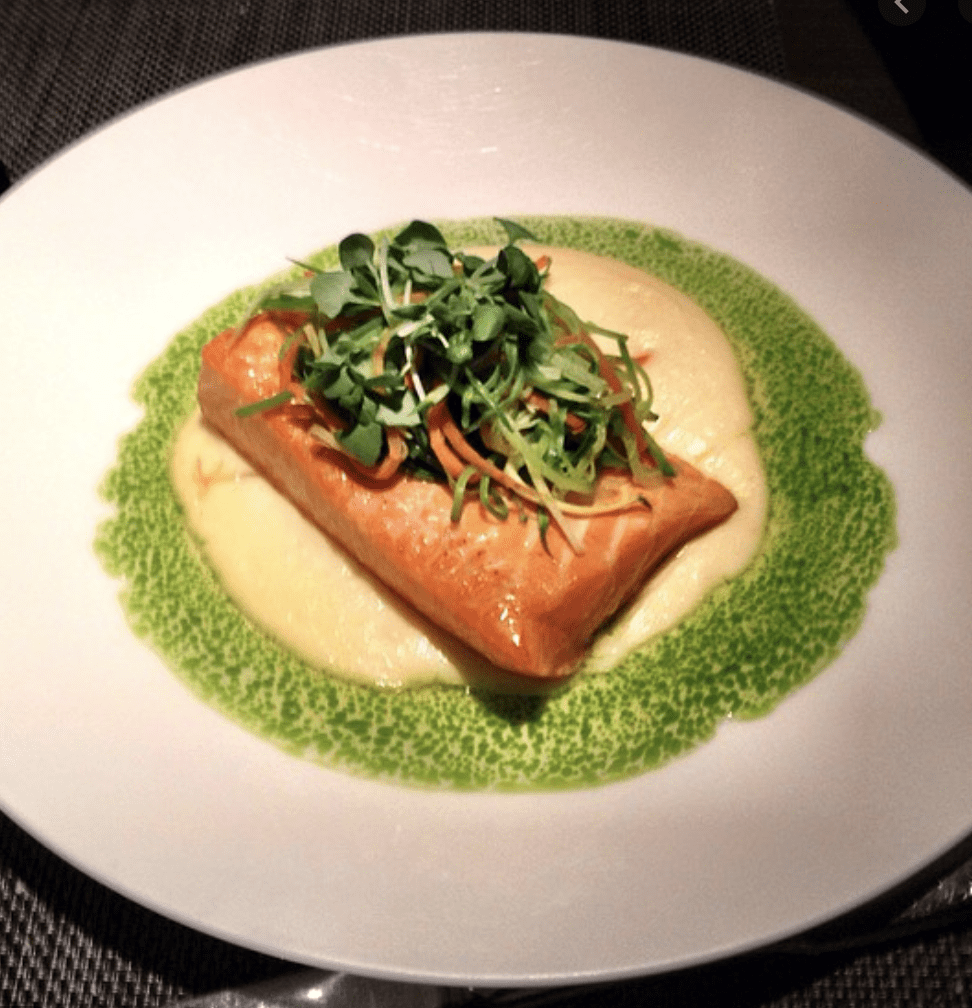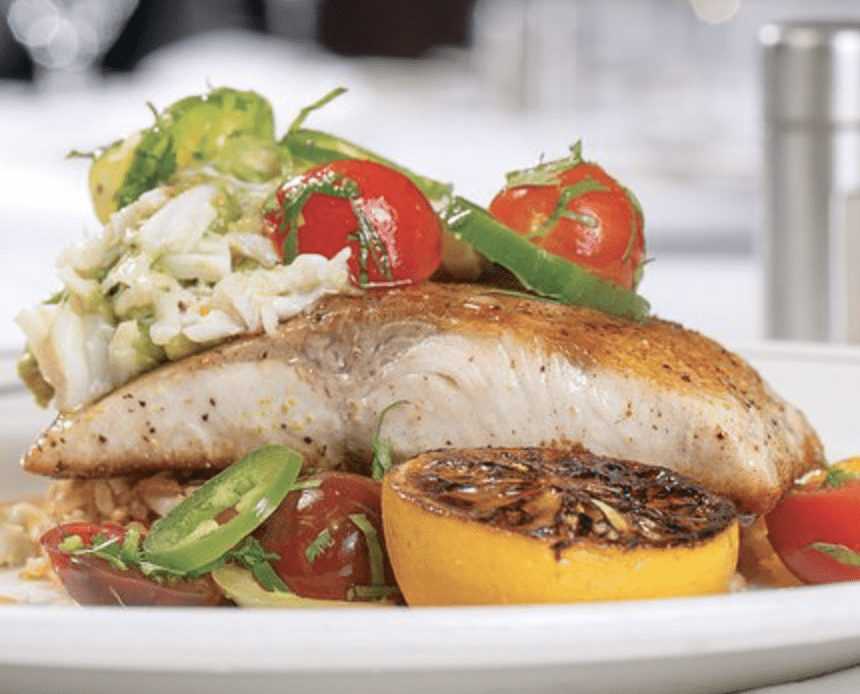 RESTAURANT INFORMATION & SOCIAL MEDIA
Las Vegas, NV, USA
Twin Creeks Steakhouse
address: 3333 Blue Diamond Rd., Las Vegas, NV, 89139
email: 

[email protected]


phone number: (866) 722-4608
instagram: https://www.instagram.com/silvertoncasino/