WHAT IS YOUR FAVORITE BREAKFAST?

Something salty: sourdough bread with cheese, ham, avocado cream, veggies – depending on my mood. And my morning coffee routine: making espresso using the light roast beans of a specialty coffee roaster.
IS THERE A CHILDHOOD COMFORT FOOD THAT YOU THINK ABOUT?

Deep-fried cheese in breadcrumbs ("rántott sajt"): I can still eat an immense amount.
WHICH TALENT WOULD YOU MOST LIKE TO HAVE THAT YOU DON'T POSSESS?

The ability to be at two different places & doing two different things at the same time – just like Hermione in Harry Potter.
WAS THERE ANYTHING THAT YOU THOUGHT YOU WANTED TO DO BEFORE YOU STARTED COOKING?

Actually, I wrote a Ph.D. dissertation about a 15th-century humanist manuscript containing a Greek-Latin dictionary with several marginal notes. In the meantime, I started blogging about sweets (mainly molded chocolates at that time). At some point, I just realized that it was not a hobby anymore, rather a passion, so I changed my career and started to work in a bean to bar chocolate manufacture.
OF ALL THE FRENCH PASTRIES, WHICH IS YOUR FAVORITE TO MAKE?

Canelé of Bordeaux. I love the contrast of the crunchy, caramelized outside and the moist, spongy inside. I find really exciting experimenting with alternative flavor combinations; my absolute favorite if my miso & caramel canelé so far.
IS THERE ONE FOOD THAT YOU'RE SECRETLY OBSESSED WITH HAVING AT HOME?

Salted cashew nuts.
IS THERE A FOOD THAT YOU DISLIKE?

I cannot really think of any.
IF YOU COULD FIND OUT ANYONE'S SECRET RECIPE, WHOSE AND WHAT WOULD IT BE?

I cannot really think of only one recipe… But I would go to the stage and learn from René Frank, head chef of Coda Berlin, the two Michelin starred dessert-only fine dining restaurant.
WHAT'S YOUR MOST MEMORABLE MEAL AND WHY?

Unbelievable eight-course progressive dessert dinner at Coda Berlin last September. It was a truly mind-blowing experience. They have broadened the concept of dessert in a very exciting way. The dishes are very natural and plain (no silicone molds, no quenelles, no micro herbs, etc.), the flavor combinations are bold and inspiring.
WHAT MENTORS HELPED YOU ALONG YOUR JOURNEY OF BECOMING A CHEF?

Tibor Szántó – I worked in his bean to bar chocolate manufacture for more than two years. I learned a lot from him about the concept of clean flavors, the principle of "less is more" in flavor combinations. I learned a lot about the world of fine cocoa and chocolate. Since then cocoa bean has become one of my favorite ingredients: I use it for various textures freely and more often than other pastry chefs, I guess. Andrej Ivetic – He was the head pastry chef at the first restaurant where I started to work after the chocolate manufacture. That time it was a whole new world for me; he helped me a lot both personally and professionally, and we eventually became very good friends. I learned a lot from him about the system of an evening service, how to design plated desserts, plating techniques.
THROUGHOUT YOUR EXPERIENCE IN THE FOOD INDUSTRY, HAVE YOU NOTICED A DIFFERENCE BETWEEN KITCHENS THAT ARE RUN BY MEN VS. KITCHENS THAT ARE RUN BY WOMEN? IF SO, WHAT WAS THIS DIFFERENCE, AND HOW DID IT IMPACT THE OVERALL ENVIRONMENT WHILST PREPARING FOOD?

I have never worked in a kitchen run by a female chef. However, the kitchens run by men where I have worked so far were very different (the atmosphere, the requirements, etc.), so I think this is rather a question of personality and not gender.
IT IS REALLY SAD TO SEE WHAT IS HAPPENING GLOBALLY. YOUNG ASPIRING CHEFS ARE LOOKING TO THEIR HERO'S HOW TO TURN PAIN INTO CREATIVITY. DO YOU HAVE ANY ADVICE ON HOW TO TURN THIS DIFFICULT TIME INTO SOMETHING PRODUCTIVE?

Perhaps this is the time to learn new skills. I have always been interested in baking sourdough bread, now I learn a lot about this field using mainly online sources.
WHAT IS ONE POSITIVE AND ONE NEGATIVE EFFECT COVID-19 HAS HAD ON YOUR LOVE FOR MAKING FOOD?

The positive effect is what I have just mentioned: I have now time to learn about sourdough bread, and I always give my test bread to friends in quarantine. The negative effect is obvious: I miss my restaurant work, the evening services.
HOW HAVE YOU BEEN SPENDING YOUR TIME RECENTLY, HAVE YOU HAD TIME TO CREATE NEW RECIPES?

At my workplace, Laurel Budapest restaurant, we have designed a home delivery package containing a 4+2 courses degustation. It is a real challenge now to adapt at least partly the complex textures of a restaurant dessert to home delivery. And I also work on the recipes for my second dessert book.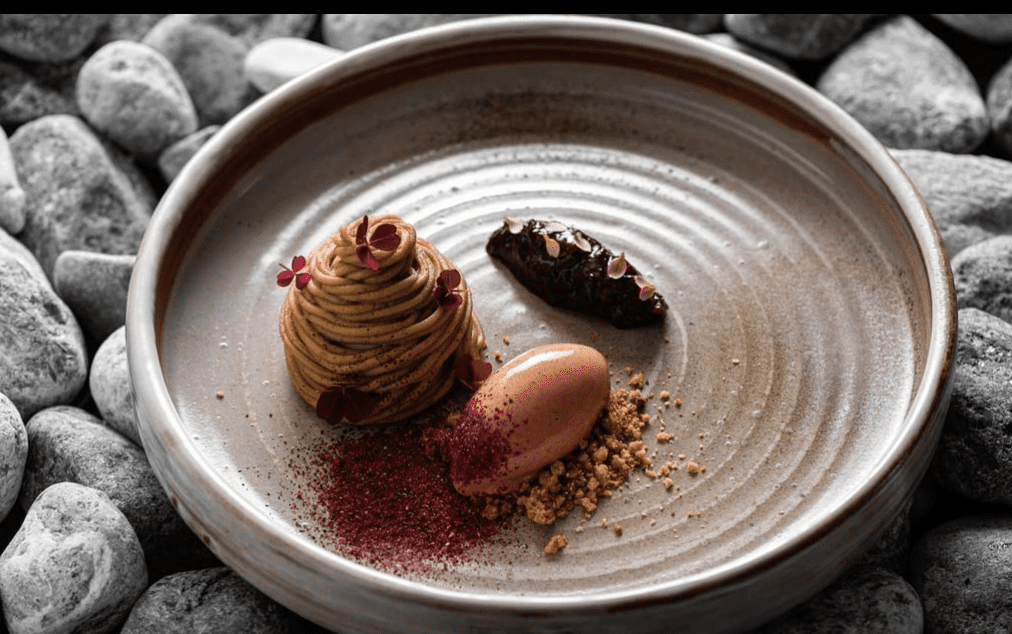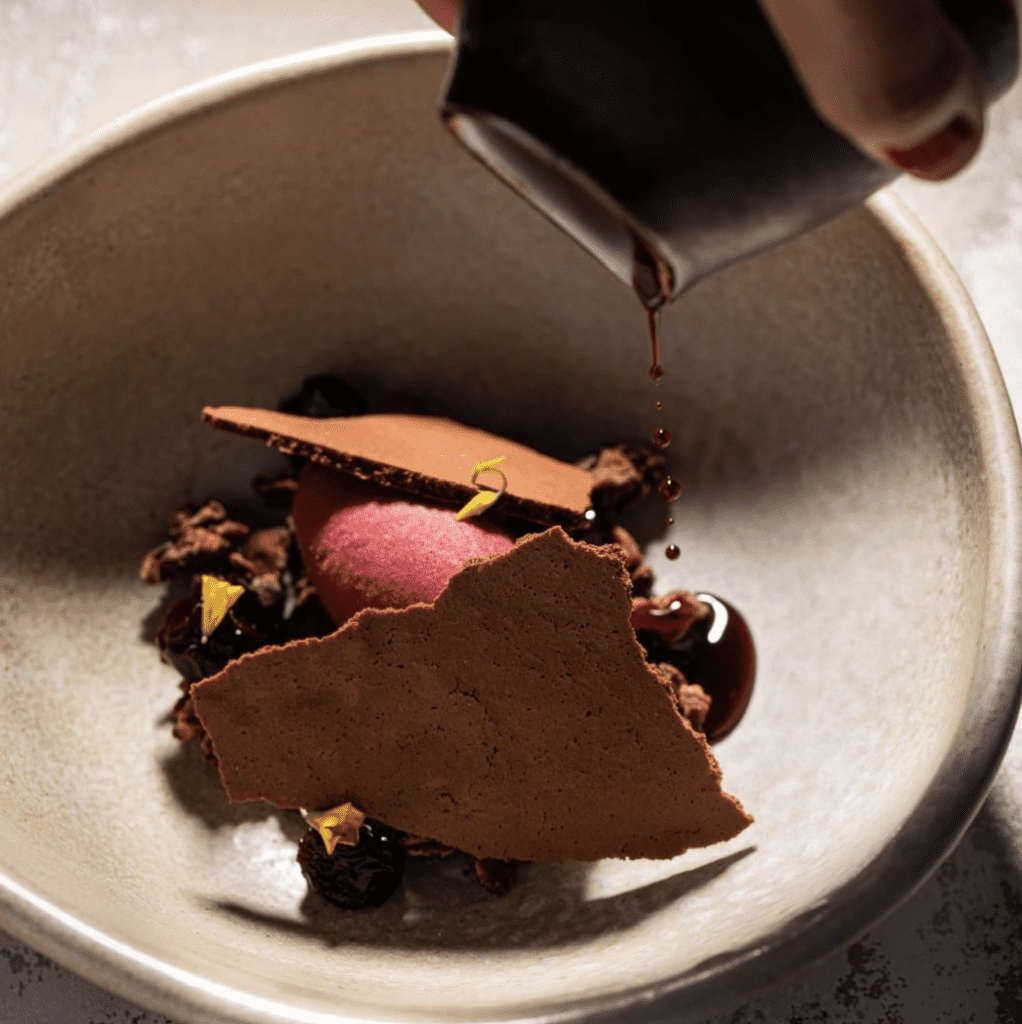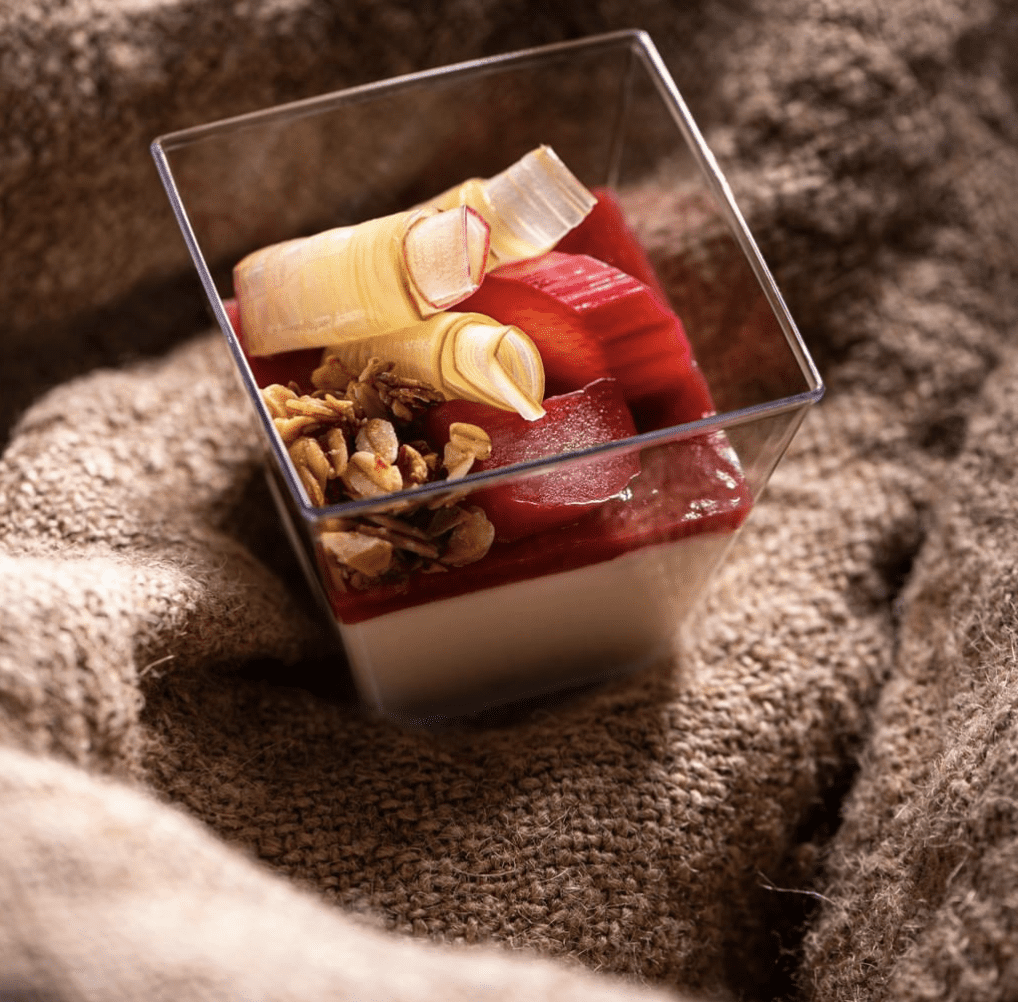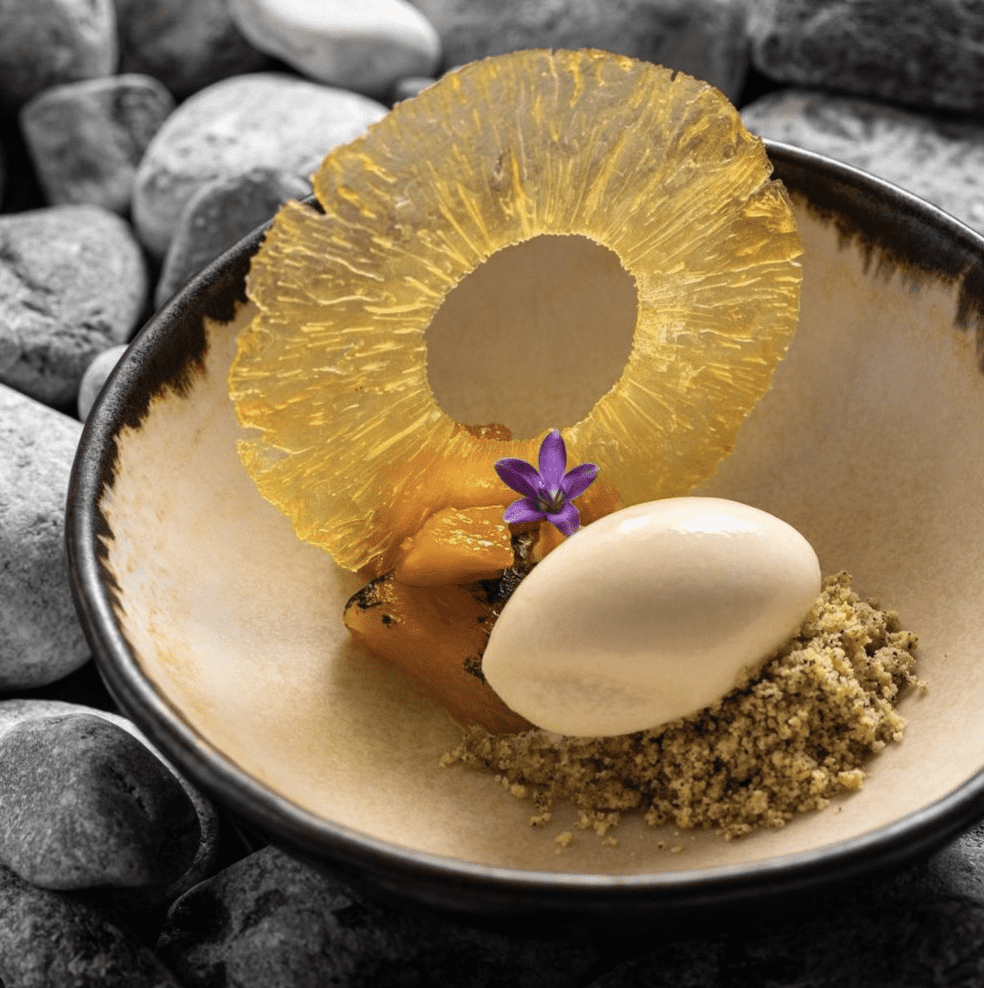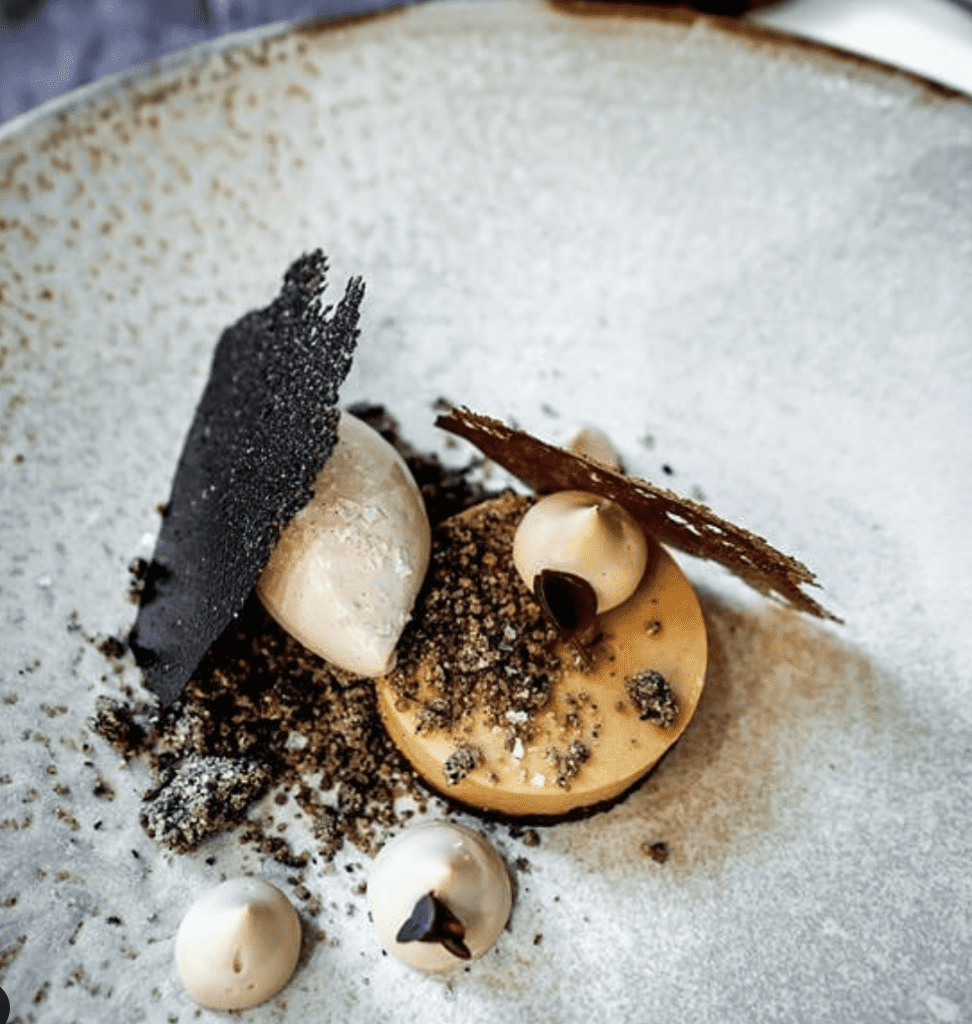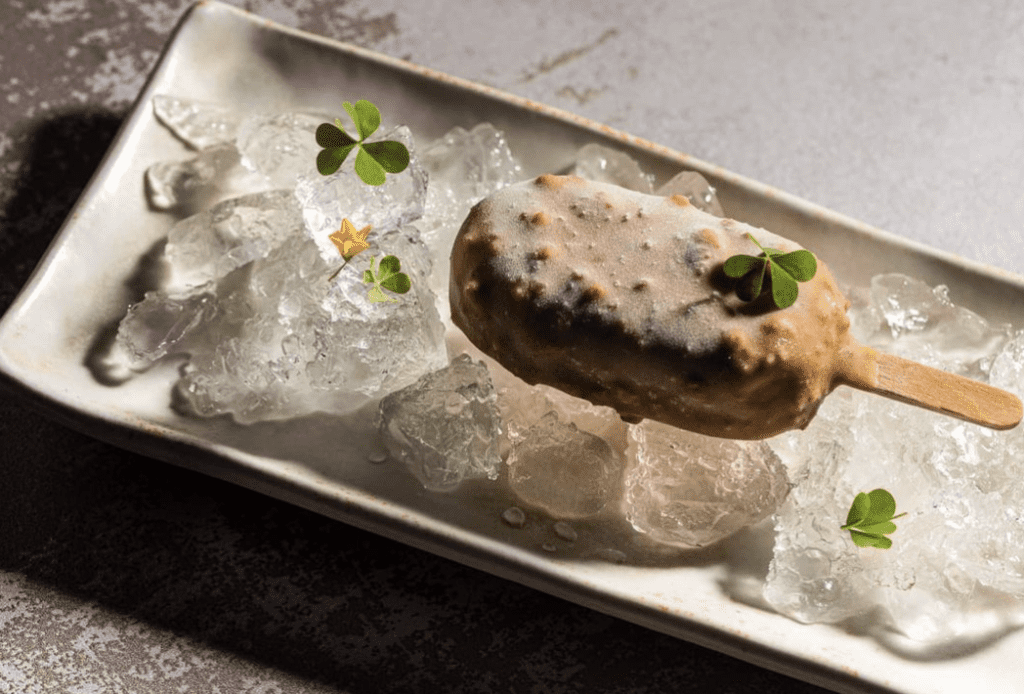 RESTAURANT CONTACT INFORMATION & SOCIAL MEDIA
Laurel Restaurant ⭐️
Budapest, Hunngary
address: Budapest, Kertész u. 29, 1073 Hungary
website: https://laurelbudapest.hu/
e-mail: 

[email protected]


phone number: 36 20 369 5922
instagram: www.instagram.com/laurelbudapest/