WHAT IS YOUR FAVORITE BREAKFAST?

Typically I slice up frozen banana and drizzle it with tahini, oat milk, cocoa nibs, and a little French sea salt
IS THERE A CHILDHOOD COMFORT FOOD THAT YOU THINK ABOUT?

Hmmm I think it's going to have to be (Japanese) sweet potatoes. I loved them as a baby and whenever I eat them now they just go straight to my soul. They're so sweet and hearty!
WHICH TALENT WOULD YOU MOST LIKE TO HAVE THAT YOU DON'T POSSESS?

I wish I were fluent in more languages
WAS THERE ANYTHING THAT YOU THOUGHT YOU WANTED TO DO BEFORE YOU STARTED COOKING?

I thought I wanted to be many things. I toyed with the idea of becoming a lawyer or a psychologist… But all through college I would stay up late researching recipes and restaurants and planning ideas for my own dishes. I was fascinated but fearful of the culinary world because of books like Kitchen Confidential by Anthony Bourdain. I didn't think I could handle the pirate ship sort of culture…However, when I finished school I decided I really wanted to pursue cooking. I started in pastry and grew into savory later on in my career.
OF ALL THE FRENCH PASTRIES, WHICH IS YOUR FAVORITE TO MAKE?

I guess you could say croissants but to be honest, I've always been cookies and ice cream kind of gal, haha.
IS THERE ONE FOOD THAT YOU'RE SECRETLY OBSESSED WITH HAVING AT HOME?

Tahini. I have at least 2 different brands at home right now, but my favorite is Villa Jerada.
IS THERE A FOOD THAT YOU DISLIKE?

That's a difficult question. If I had to pick something then I guess I would say Canola Oil. That is something you'll NEVER find in my kitchen! I also hate those bags of peeled garlic. I think they're completely soulless – it's such a lazy and unnecessary shortcut.
IF YOU COULD FIND OUT ANYONE'S SECRET RECIPE, WHOSE AND WHAT WOULD IT BE?

You know I don't think I can honestly think of one right now. I think it's more interesting to see someone's approach to food, over a specific recipe per see…
WHAT'S YOUR MOST MEMORABLE MEAL AND WHY?

So tough! So many factors go into a memorable meal… Last winter I went to Tel Aviv and everything was so good. Sometimes (rarely) I'll eat something that makes me angry that I didn't think of it, ha! We went to the OG Miznon, and I had a fava bean pita served with a sprig of smoking sage and I was like WOW! How dare Eyal Shani think of this before me! I am the queen of sage and hippie shit why didn't I think of this?! I love that feeling. His restaurants are amazing because the vibe is very chill and down to earth but his food is smart as fuuuck.
WHAT MENTORS HELPED YOU ALONG YOUR JOURNEY OF BECOMING A CHEF?
Oh man, a few. Emily Dann has been a super influential part of my life the past few years, she was the one who actually introduced me to the owners of Botanica. She is honestly so amazing. Her food is really intentional and smart but she's not overly precious about her food, you can just tell that each dish is paying homage to the season and the farmers. Her palate is amazing. I used to say her food is what my food aspires to be when it grows up.
Back in the day Matt Bumpas and Autumn Martin were the most influential pastry teachers I had. They taught me a lot about sourcing and technique.
THROUGHOUT YOUR EXPERIENCE IN THE FOOD INDUSTRY, HAVE YOU NOTICED A DIFFERENCE BETWEEN KITCHENS THAT ARE RUN BY MEN VS. KITCHENS THAT ARE RUN BY WOMEN? IF SO, WHAT WAS THIS DIFFERENCE, AND HOW DID IT IMPACT THE OVERALL ENVIRONMENT WHILST PREPARING FOOD?

Oh yeah, baby! Yeahhhh. This is hard to answer without generalizing too much. But in my experience men tend to lead with a more brigade-style. I wasted a lot of energy being the only female in an all-male kitchen, trying to fit in, to prove myself. You really do have to work twice as hard and you will never really get to be one of the guys. I didn't realize how hard it was until I became executive chef and just by luck and grace ended up with a mostly female team. The energy is different, it's more collaborative. I've also seen a few male chefs who were more green or insecure handle the pressure poorly. where the stress manifests as yelling etc. I feel like women tend to judge themselves harsher (and they're also judged more harshly too). I've seen male chefs get away with shit I would never even dream of getting away with myself. Female chefs have a much smaller margin of error afforded to them.
IT IS REALLY SAD TO SEE WHAT IS HAPPENING GLOBALLY. YOUNG ASPIRING CHEFS ARE LOOKING TO THEIR HERO'S HOW TO TURN PAIN INTO CREATIVITY. DO YOU HAVE ANY ADVICE ON HOW TO TURN THIS DIFFICULT TIME INTO SOMETHING PRODUCTIVE?

Even though I'm a certified yoga teacher it is hard for me to slow down,
I feel like I'm always moving at 100 mph all the time so COVID-19 really forced me to pause and take a deep breath. Hopefully quarantine has encouraged a lot of people to look inward.I feel like we would all be a lot better off if we made the time to meditate, to sit with ourselves and really divine what it is we want out of life, and if our actions are in accordance to our values. People waste a lot of time and energy when they're not at peace with themselves.
WHAT IS ONE POSITIVE AND ONE NEGATIVE EFFECT COVID-19 HAS HAD ON YOUR LOVE FOR MAKING FOOD?
I really miss the hum of a busy dining room. I miss seeing people eat the food we made for them. I miss getting feedback in real-time. I miss plating on plates! When quarantine started and restaurants shut down, our restaurant kind of started to become a market like a take-out place and that was hard for me. I think the best part about making food is having the opportunity to see peoples' immediate reactions and also having the opportunity to get feedback from them. When we became a take-out place I lost that. I felt like we had become this food operation that was somewhat emotionless but I guess that's the new norm now. It's kind of sad but it is reality and we, unfortunately, have to accept it.
The positive on the other hand is that now people appreciate restaurants so much more. I feel like many people used to take for granted the act of someone else making food for you and now it is something people cherish dearly.
HOW HAVE YOU BEEN SPENDING YOUR TIME RECENTLY, HAVE YOU HAD TIME TO CREATE NEW RECIPES?
Wellll…. I moved down to LA in March with a skateboard my friend had built me. I was skating a little by myself and then I sort of lucked out and met a few girls who either skated or had been wanting to learn and we formed this collective (Boo's Cruise) for queer bipoc femmes who want to skate but feel too intimidated by the predominantly white hetero male skate scene. It's been super amazing to learn and grow with these rad people. Also, with quarantine, I was really missing nightlife, but skating is a good way to get out of the house when the sun goes down haha.
And yes, definitely time to create new recipes. there is an amazing cookbook store here called Now Serving and I've been spending too much money there buying cookbooks and getting inspired 😁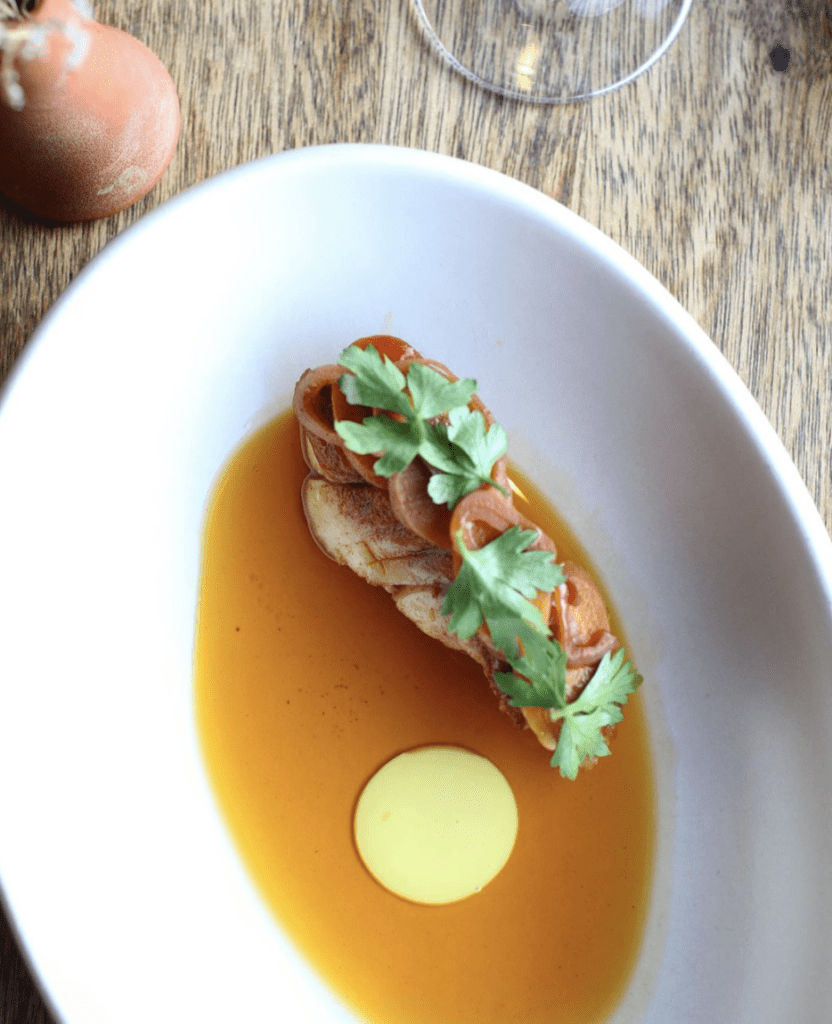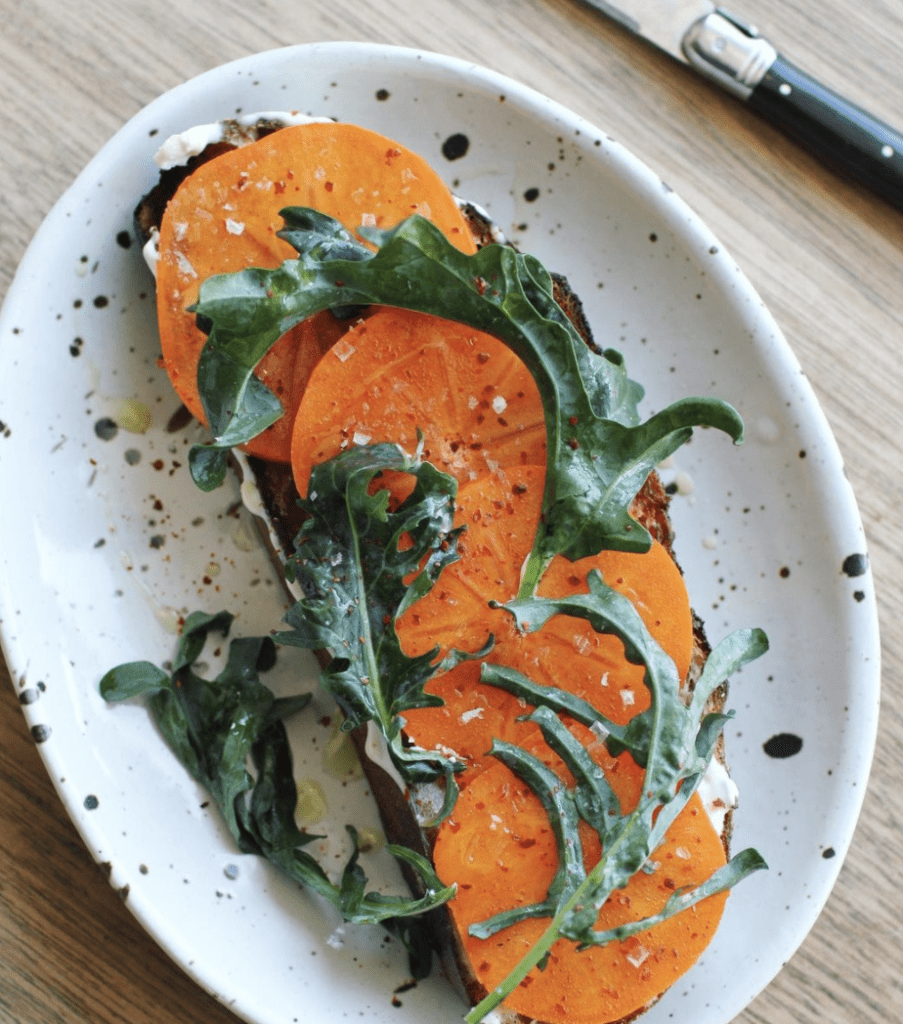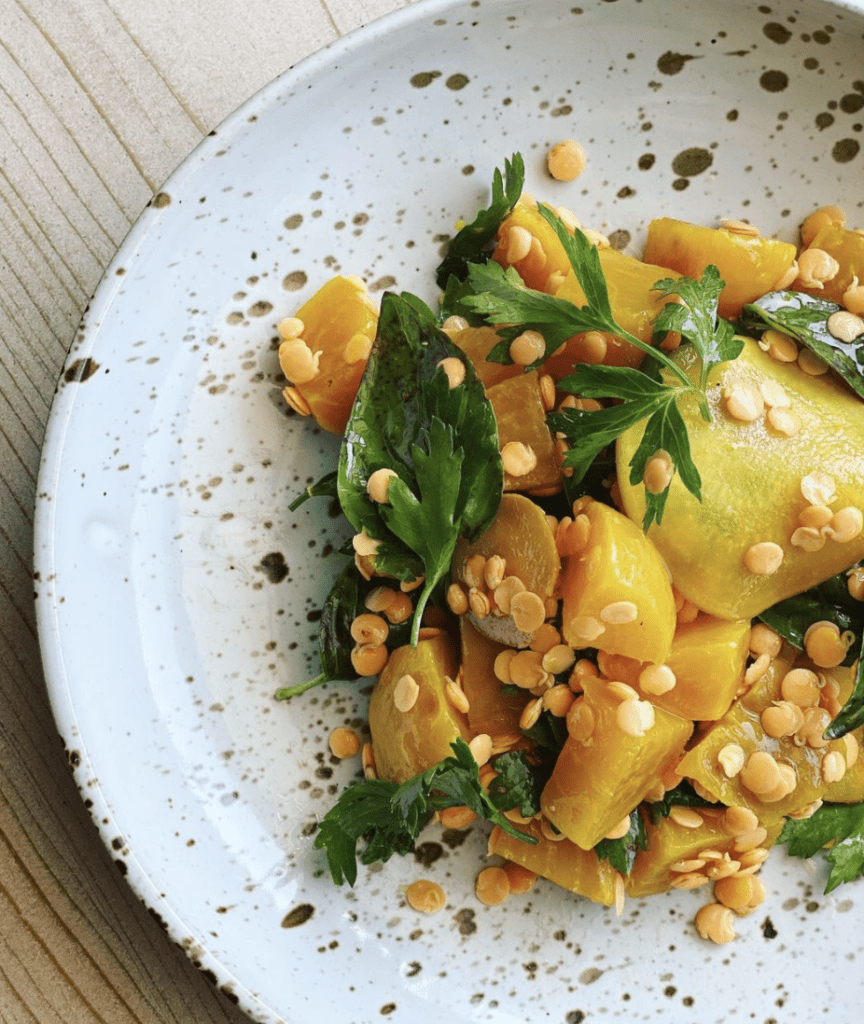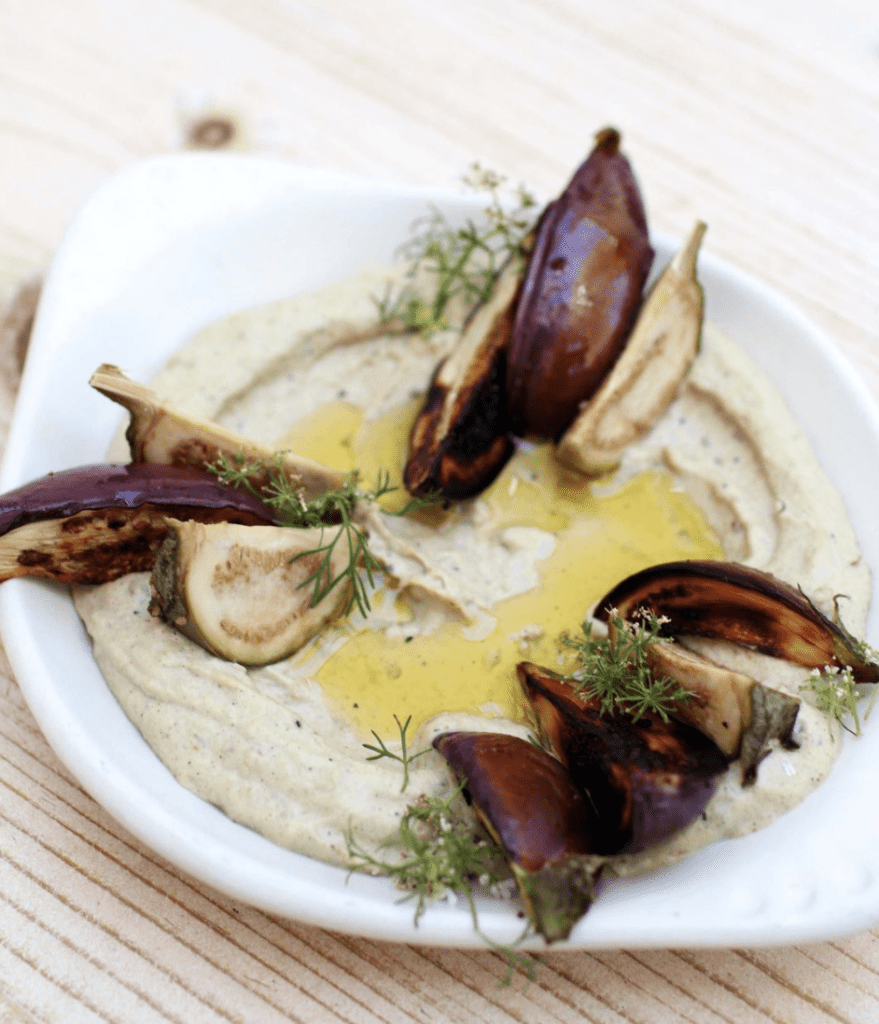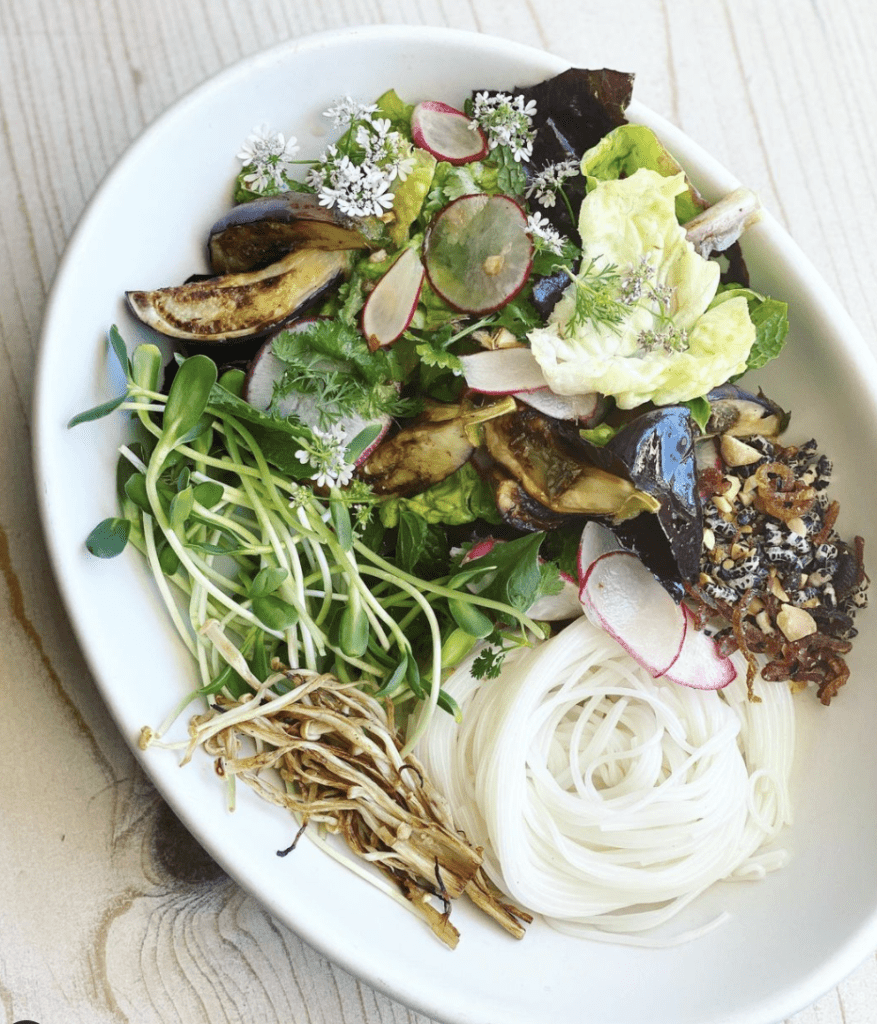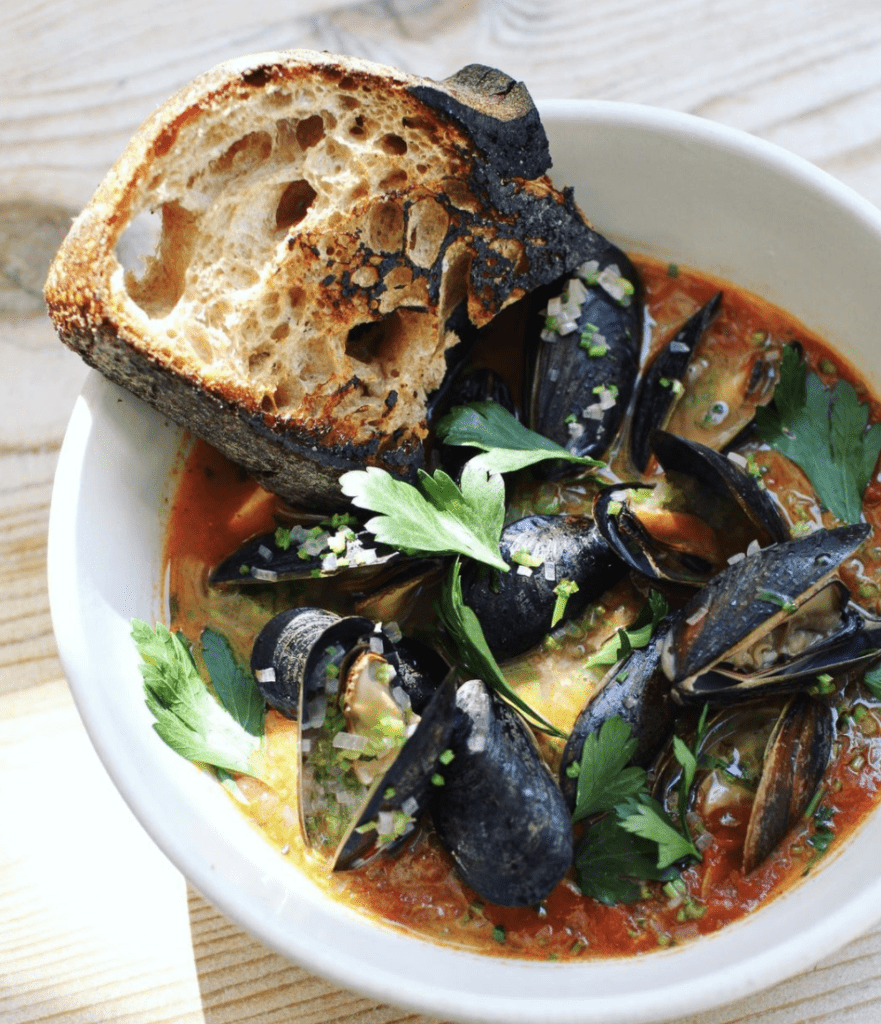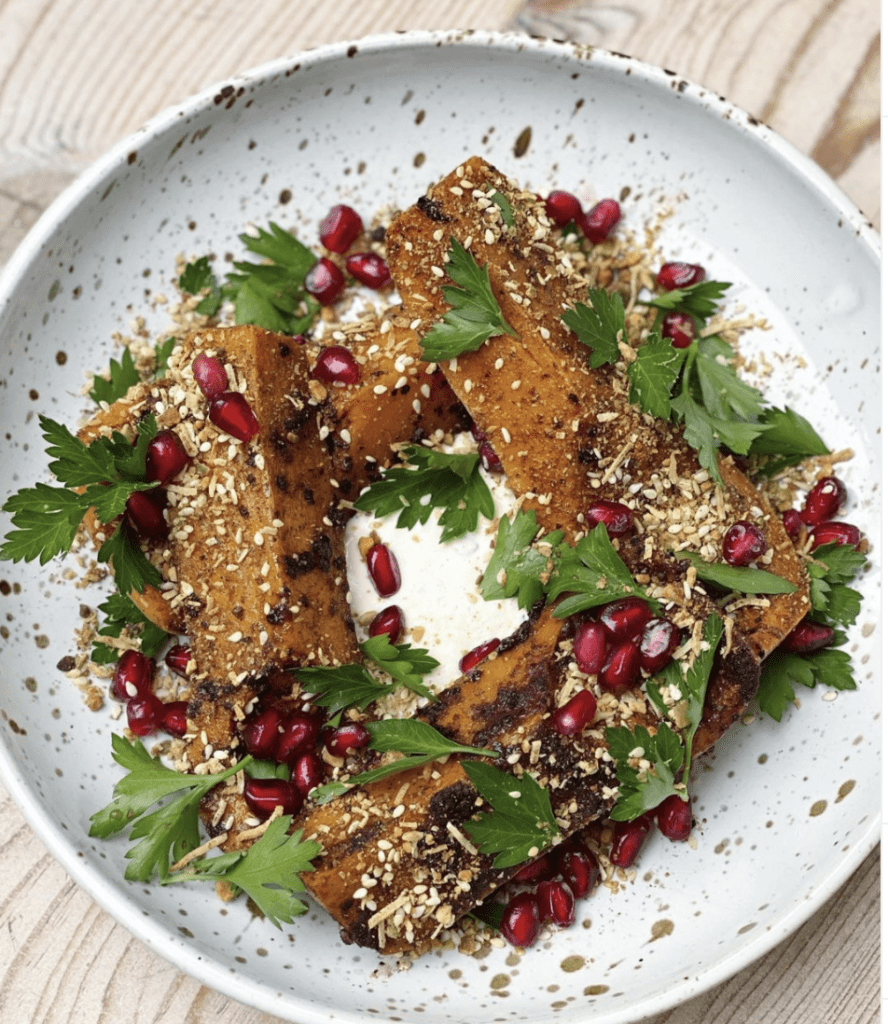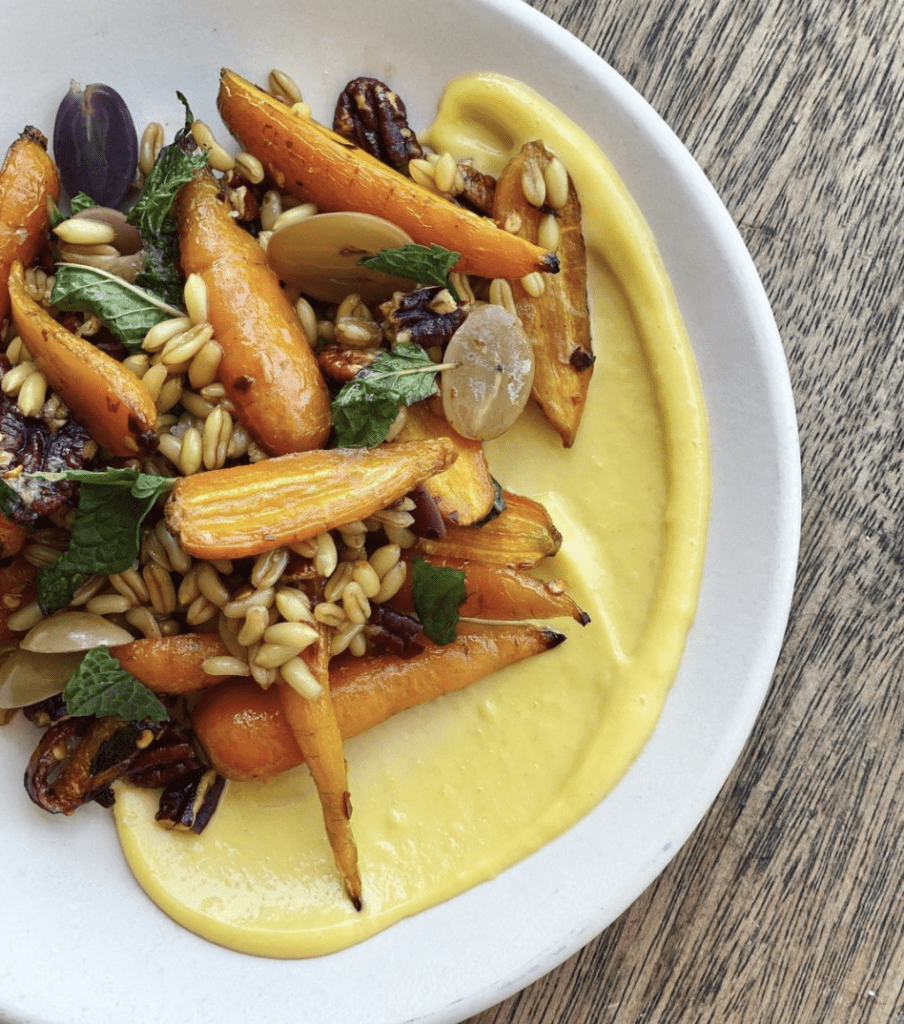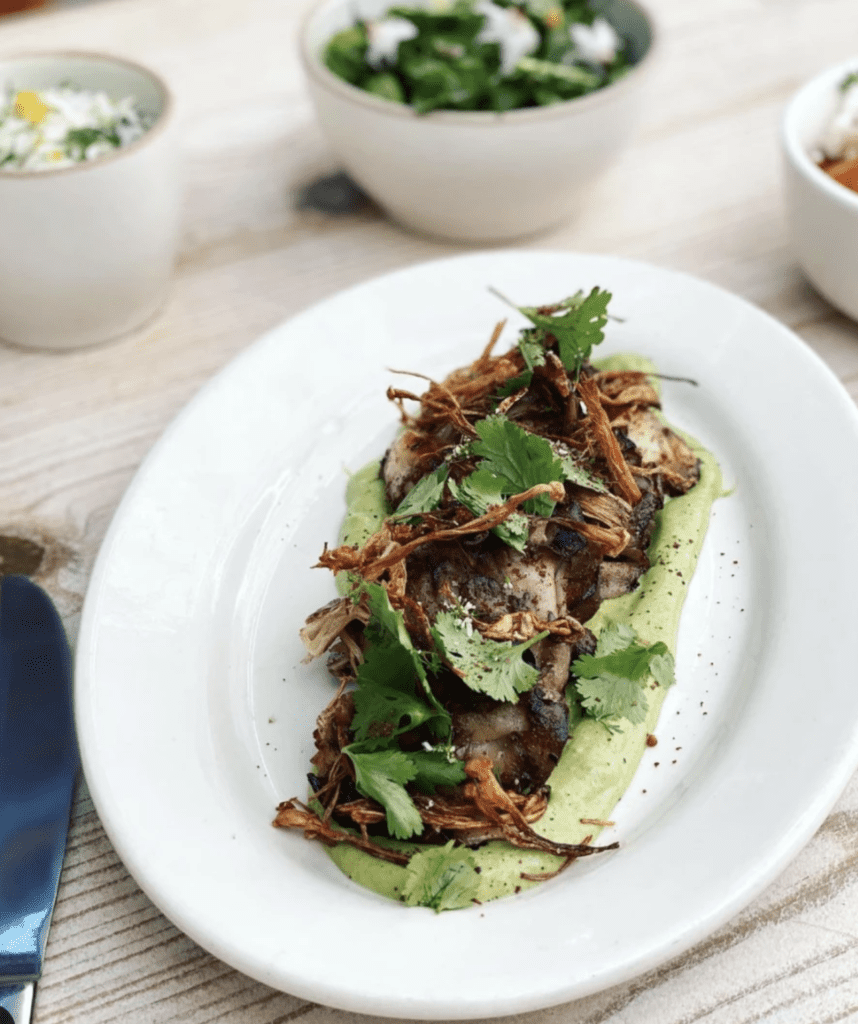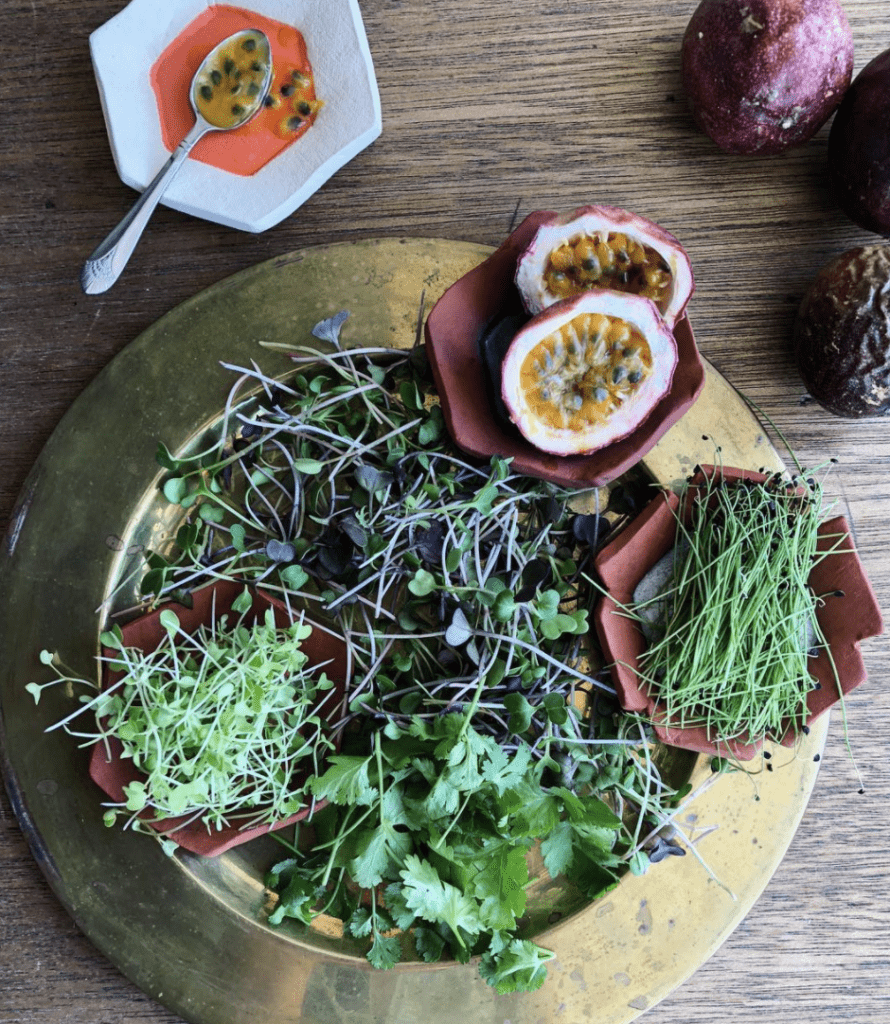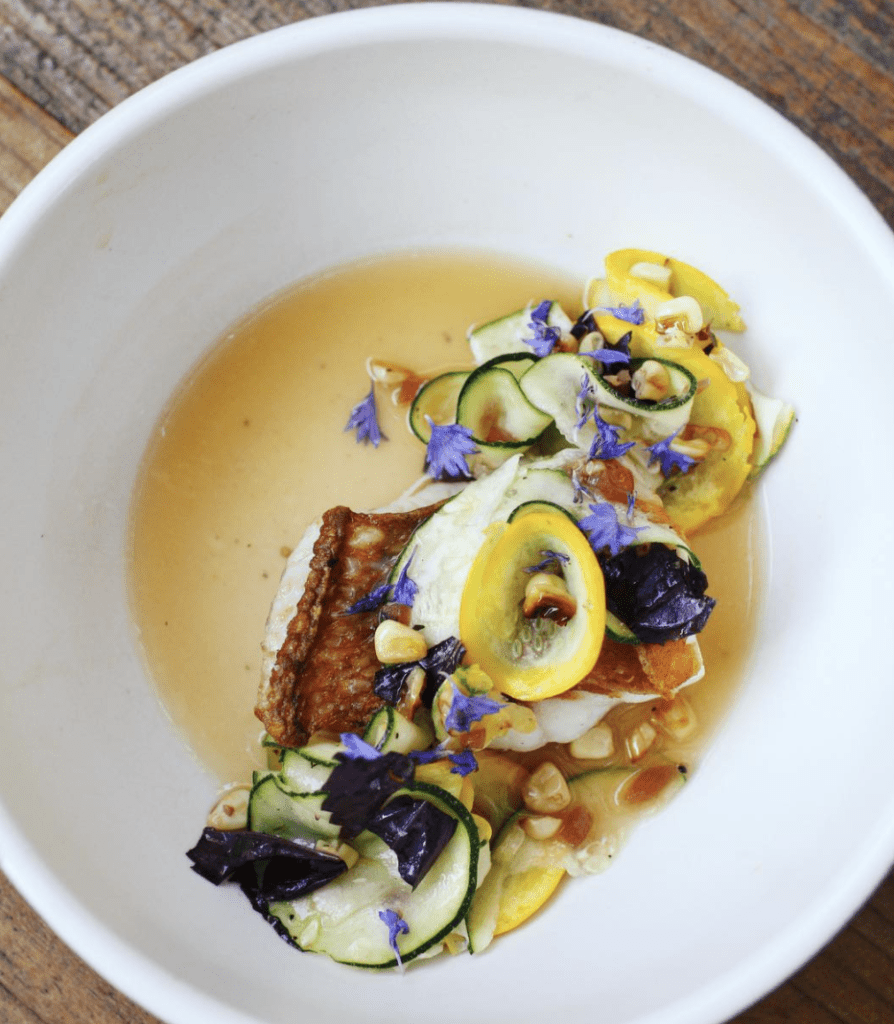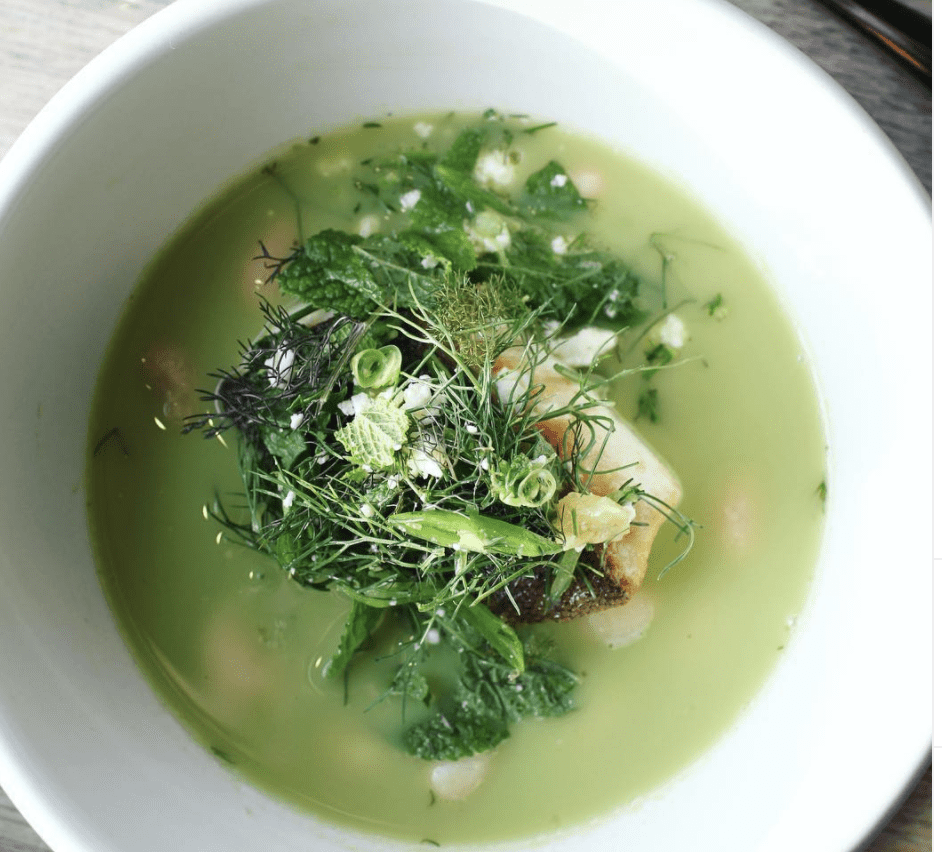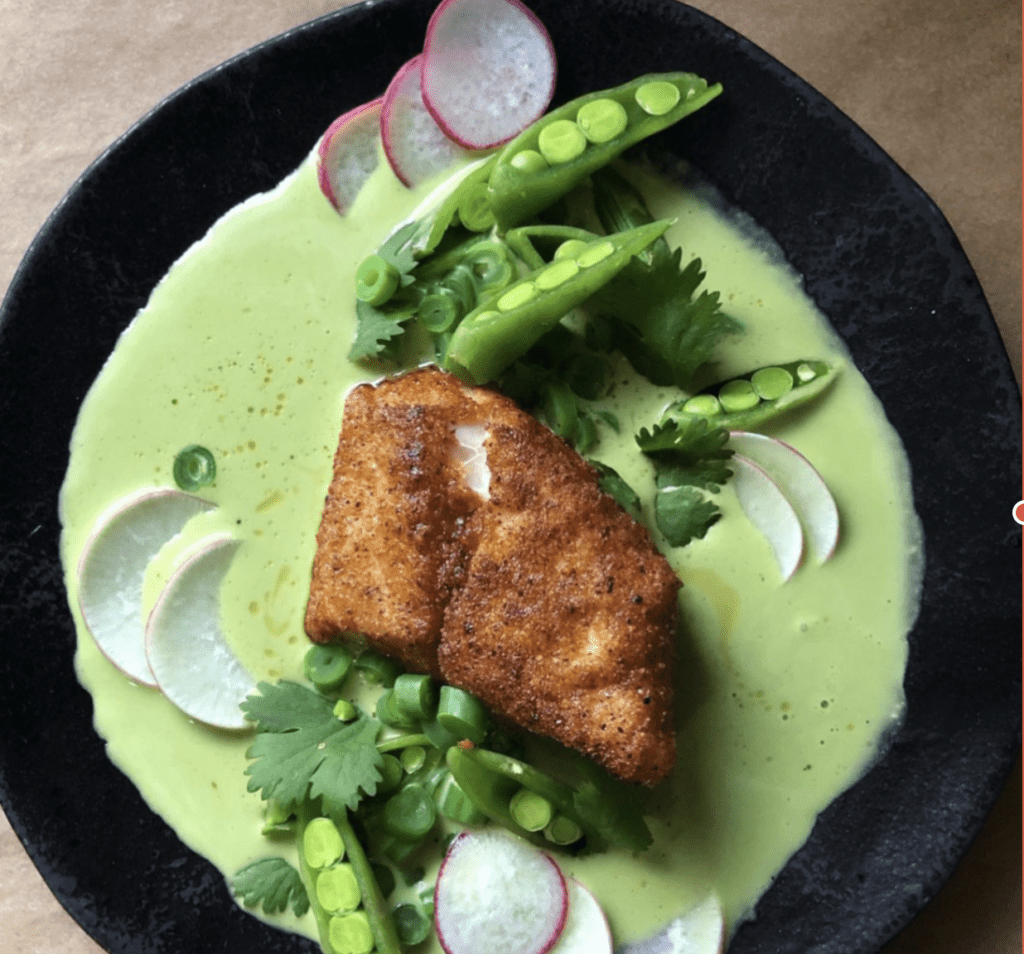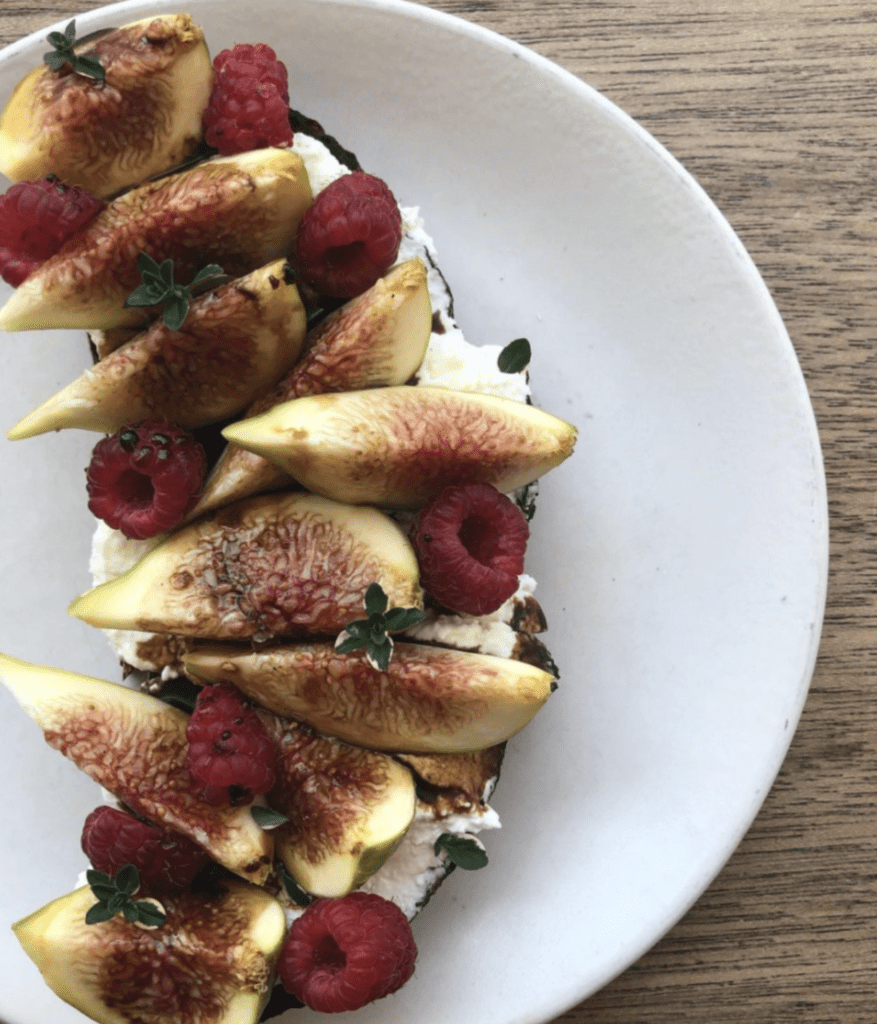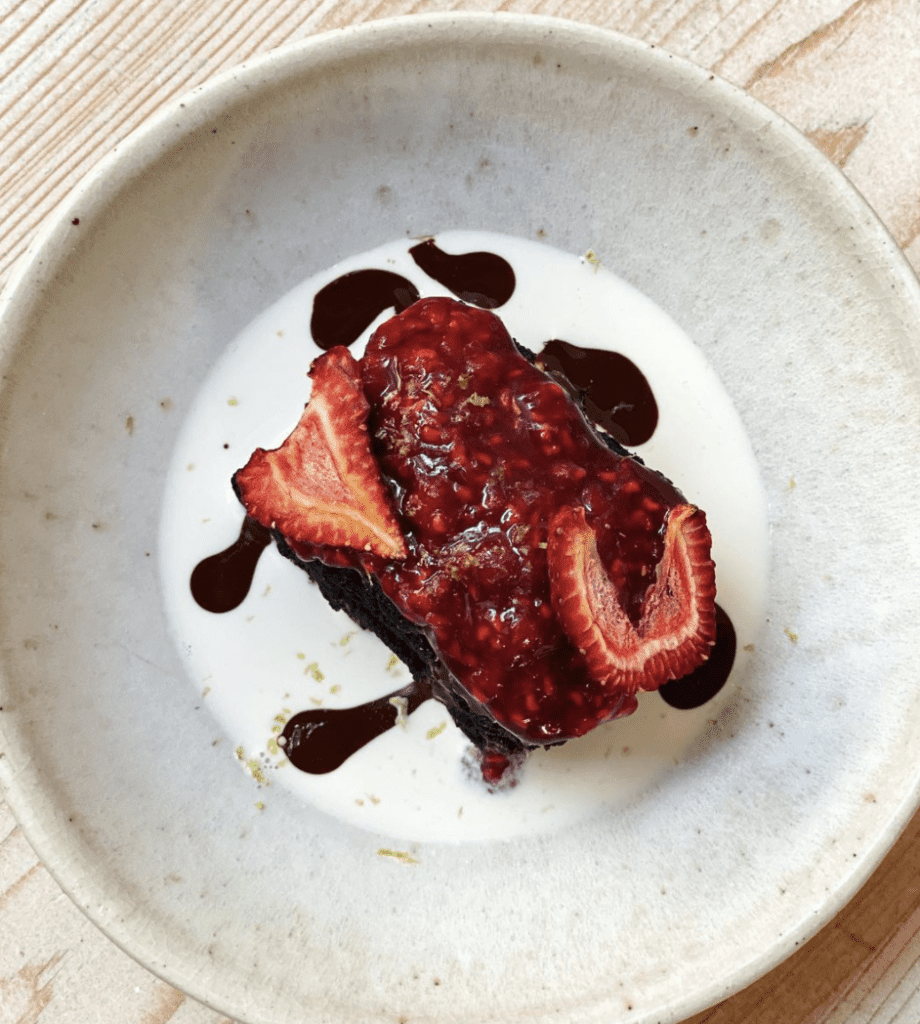 RESTAURANT CONTACT INFORMATION & SOCIAL MEDIA
Los Angeles, CA, USA
Botanica Restaurant
address: Botanica Restaurant 1620 Silver Lake Blvd, Los Angeles 
email: [email protected]
telephone: +1(206) 409-2025 
website: http://botanicarestaurant.com/
instagram: https://www.instagram.com/botanicafood