WHAT IS YOUR FAVORITE BREAKFAST?

My favorite breakfast really depends on what day it is. If it's a weekday I usually stick with eggs or a smoothie, both I love! But on special occasions, I really enjoy ham and gruyere quiche with some hash browns fried in butter.
IS THERE A CHILDHOOD COMFORT FOOD THAT YOU THINK ABOUT?

My restaurant Butterhorn is based on a pastry both of my grandparents made for me when I was little. So every day I step into my restaurant I think of them and when they taught me how to make them; so, probably butterhorns are my favorite childhood comfort food.
WHICH TALENT WOULD YOU MOST LIKE TO HAVE THAT YOU DON'T POSSESS?

This question is hard because there are a lot of talents I don't have haha. I would love to have a great singing voice because I sing all the time when I work and my employees and husband get sick of me. Or I would love to learn how to back up a boat so I can go fishing (30 years and still can't do it).
WAS THERE ANYTHING THAT YOU THOUGHT YOU WANTED TO DO BEFORE YOU STARTED COOKING?

Most of my family are physicians so I actually went to college for pre-med. I was in my fourth year and really realized my future was in the culinary world. It was difficult for my family to understand why I would change careers so drastically but you need to follow your passions in life, and after a few years they saw how much I loved to be in the kitchen.
OF ALL THE FRENCH PASTRIES, WHICH IS YOUR FAVORITE TO MAKE?

My favorite French pastry has to be the profiterole. It is such a simple and elegant pastry that can lean sweet or savory. Also, my strength isn't in pastries so profiteroles are easy enough for me to make but look so beautiful.
IS THERE ONE FOOD THAT YOU'RE SECRETLY OBSESSED WITH HAVING AT HOME?

The one dish that I have tried multiple places and only like my version at home is chicken and dumplings. I don't order it anywhere anymore because I love how I make it and when you have a certain way to make something it's hard to break that tradition.
IS THERE A FOOD THAT YOU HATE?

Truffle oil. It tastes nothing like true truffle and most chefs put it on a dish to increase the price and not for flavor. I would either eat something without truffle oil or splurge and buy some REAL truffles. Truffle oil doesn't make sense to me.
IF YOU COULD FIND OUT ANYONE'S SECRET RECIPE, WHOSE AND WHAT WOULD IT BE?

I went to culinary school in Minneapolis and lived there for 6 years. There is a restaurant there called Bar La Grassa that make these tortellini filled with foie gras and currants, it's the best pasta I have ever tried. I tried to recreate them at home but have never come close. I would love the recipe!
WHAT'S YOUR MOST MEMORABLE MEAL AND WHY?

My husband and I recently went to Napa to explore some of the vineyards and go to The French Laundry. Chef Keller has been such an inspiration for me so we saved up and went. It was the best meal I have ever had in my life and will never forget it. I saved the menu and it is hanging up in my dining
WHAT MENTORS HELPED YOU ALONG YOUR JOURNEY OF BECOMING A CHEF?

Unfortunately, a lot of the chefs I worked under were not the best influence which leads me to change restaurants frequently in search of a great mentor. Several chefs did that in my career, insulted and harassed me, so I really learned early what type of chef I wanted to be and how I wanted to inspire and uplift the younger chefs that work with me. Finally, I worked in a James Beard-nominated restaurant called Piccolo under chef Doug Flicker. He was the first chef that truly took the time to teach me and showed me how to be a great chef. He did daring and unique things back then which pushed the diners to take risks and made me realize I need to create what I want and that will lead to the diners loving it as well.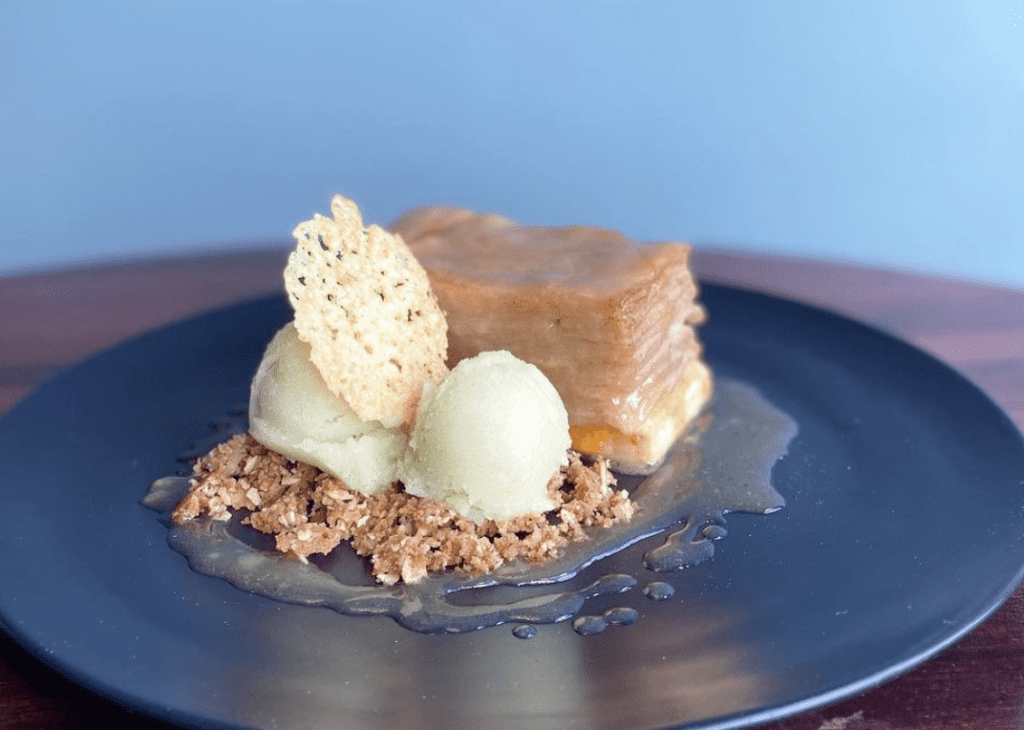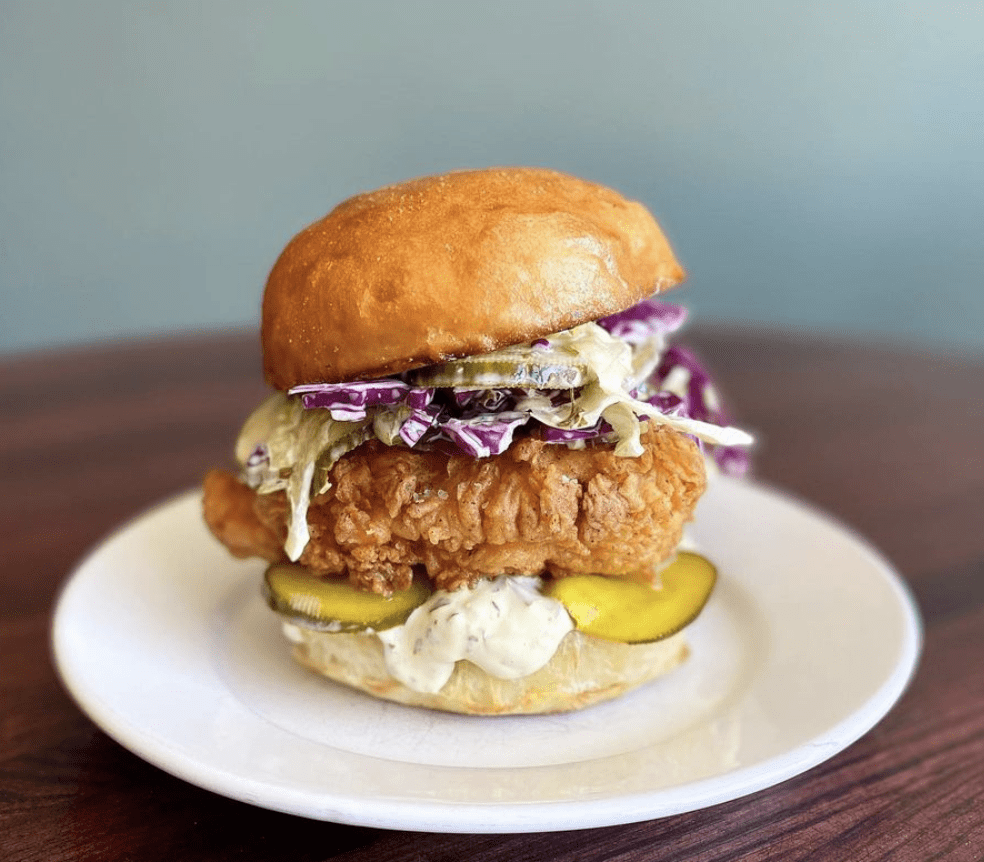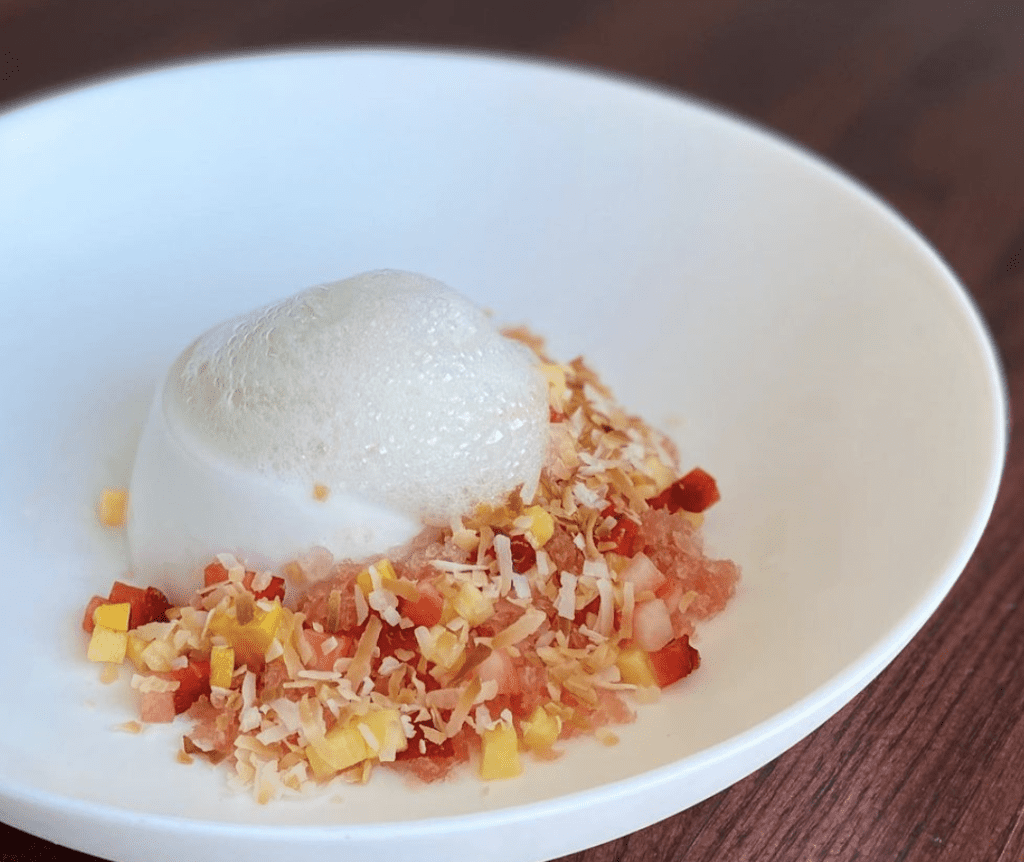 RESTAURANT INFORMATION & SOCIAL MEDIA
Bismarck, ND, USA
Butterhorn 
address: 210 E Main Ave Bismarck, ND
website: https://butterhorn210.com
email: 

[email protected]


phone number: +1(701) 751-0802
instagram: https://www.instagram.com/butterhorn210/