WHAT IS YOUR FAVORITE BREAKFAST?

Toasted Croissant with scrambled egg, bacon, tomato relish, and avo
IS THERE A CHILDHOOD COMFORT FOOD THAT YOU THINK ABOUT?

Roast leg of lamb and all the trimmings, this was always the last meal I had at home before going back to boarding school.
WHICH TALENT WOULD YOU MOST LIKE TO HAVE THAT YOU DON'T POSSESS?

I wish I could Dance but I definitely have 2 left feet!
WAS THERE ANYTHING THAT YOU THOUGHT YOU WANTED TO DO BEFORE YOU STARTED COOKING?

No, I always knew I wanted to go into food from a very young age. I grew up on a farm and used to bake cakes and sell them to the staff on payday. When I went to boarding school I also baked and sold to my classmates.
OF ALL THE FRENCH PASTRIES, WHICH IS YOUR FAVORITE TO MAKE?

I'm not big into baking pastries but I really enjoy eating them.
IS THERE ONE FOOD THAT YOU'RE SECRETLY OBSESSED WITH HAVING AT HOME?

I always have cheese in my fridge.
IS THERE A FOOD THAT YOU DISLIKE?

I eat pretty much everything apart from Kidneys, I just don't like the smell and texture of them, I don't mind there flavour.
IF YOU COULD FIND OUT ANYONE'S SECRET RECIPE, WHOSE AND WHAT WOULD IT BE?

No particular recipe comes to mind but I would love to get inside Ivor Jones head, I just love his flavour combinations.
WHAT'S YOUR MOST MEMORABLE MEAL AND WHY?

Probably the first fine dining meal I ever ate which was at LaColombe as a student in 2002. I couldn't believe how amazing food was, I didn't know you could make food taste that good.
WHAT MENTORS HELPED YOU ALONG YOUR JOURNEY OF BECOMING A CHEF?

Franck Dangereux, I worked for him for 12 years. First as a student and then moved through the ranks and was his head chef for 8 years.
THROUGHOUT YOUR EXPERIENCE IN THE FOOD INDUSTRY, HAVE YOU NOTICED A DIFFERENCE BETWEEN KITCHENS THAT ARE RUN BY MEN VS. KITCHENS THAT ARE RUN BY WOMEN? IF SO, WHAT WAS THIS DIFFERENCE, AND HOW DID IT IMPACT THE OVERALL ENVIRONMENT WHILST PREPARING FOOD?

Yes, I have found Woman kitchens to be quite different from men. The most common thread I have picked up is Woman can be hard but their soft side always comes out. There is definitely more of a feeling of family and care that runs through a woman dominant kitchen. Male kitchens tend to be very hard environments.
IT IS REALLY SAD TO SEE WHAT IS HAPPENING GLOBALLY. YOUNG ASPIRING CHEFS ARE LOOKING TO THEIR HERO'S HOW TO TURN PAIN INTO CREATIVITY. DO YOU HAVE ANY ADVICE ON HOW TO TURN THIS DIFFICULT TIME INTO SOMETHING PRODUCTIVE?

It's very tough but there are lots of positives that are also coming out. You need to track these positives and not focus on the negative. Adapt and continue to move forward, don't be scared to change.
WHAT IS ONE POSITIVE AND ONE NEGATIVE EFFECT COVID-19 HAS HAD ON YOUR LOVE FOR MAKING FOOD?
I have had to change my offering a lot the restaurant we set out to be at Tryn is not the restaurant we are today. I have had to listen and understand my customers new needs as the consumer has changed in COVID.
I do find it very hard to find inspiration for new dishes when you are constantly on the back foot, every time you feel like you starting to get settled Covid throws you another curveball.
HOW HAVE YOU BEEN SPENDING YOUR TIME RECENTLY, HAVE YOU HAD TIME TO CREATE NEW RECIPES?

Time is not your friend in Covid even though the restaurants are quiet. I am constantly working on new ways to get bums in seats and keep the restaurant top of mind. Budgets, keeping staff motivated and healthy, marketing, feeding schemes all take the front seat. I have had very little time for recipe development.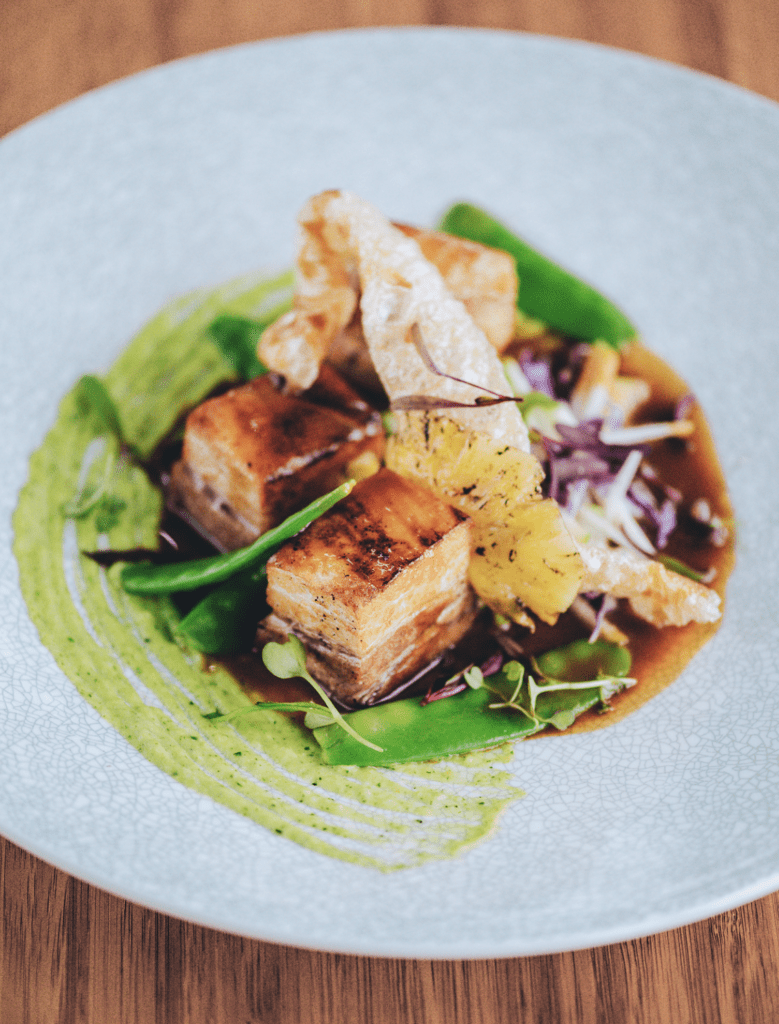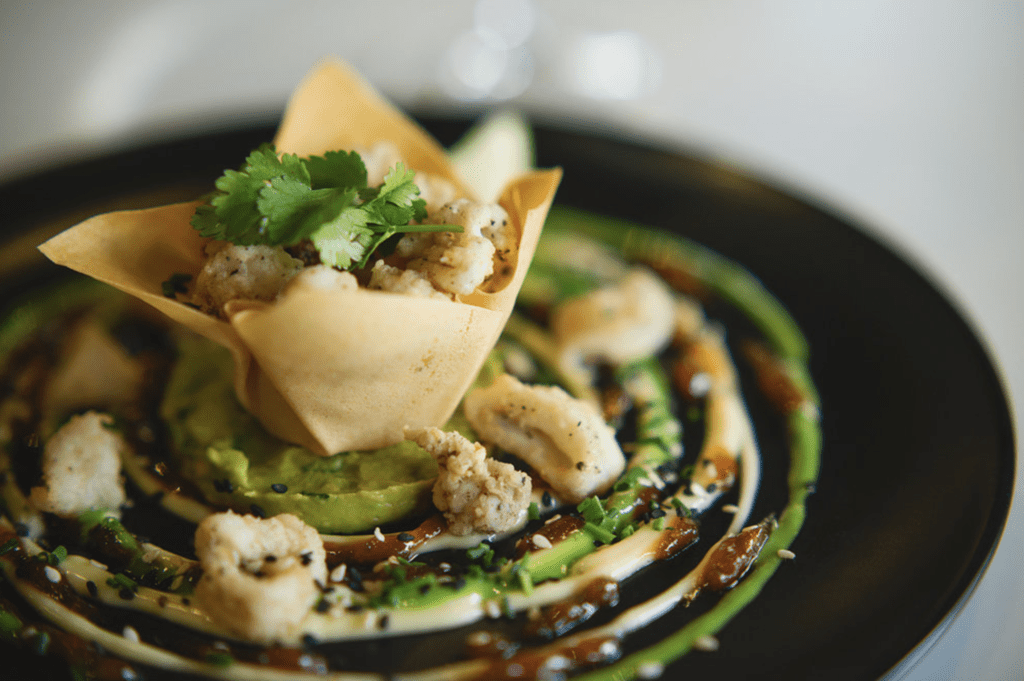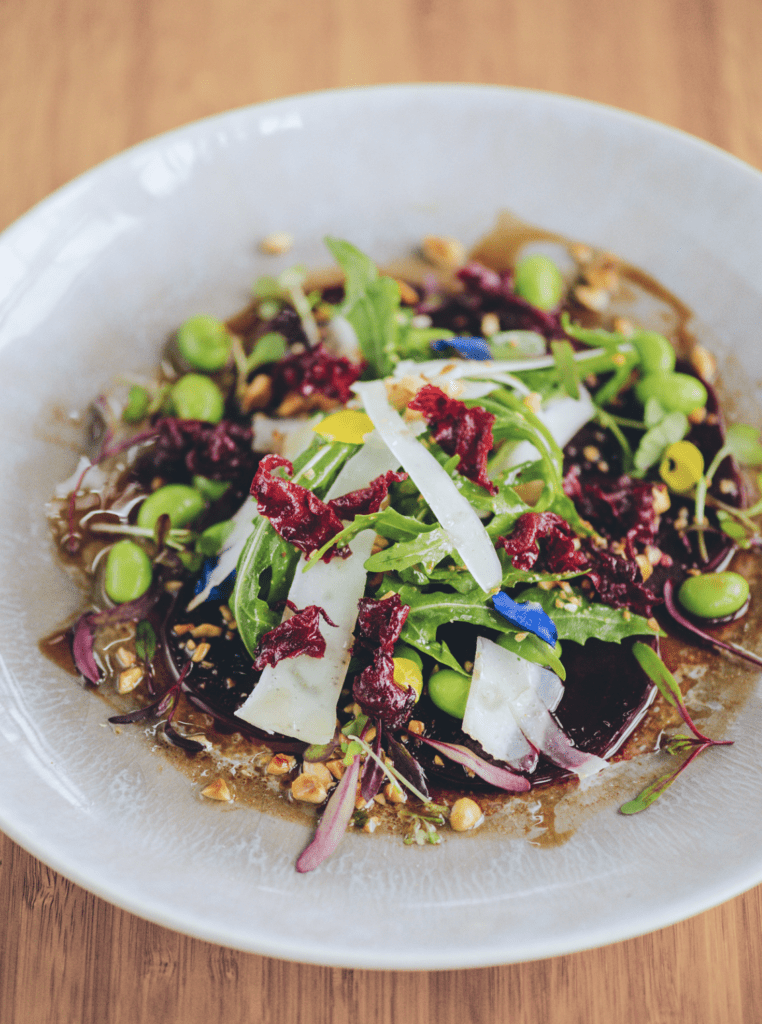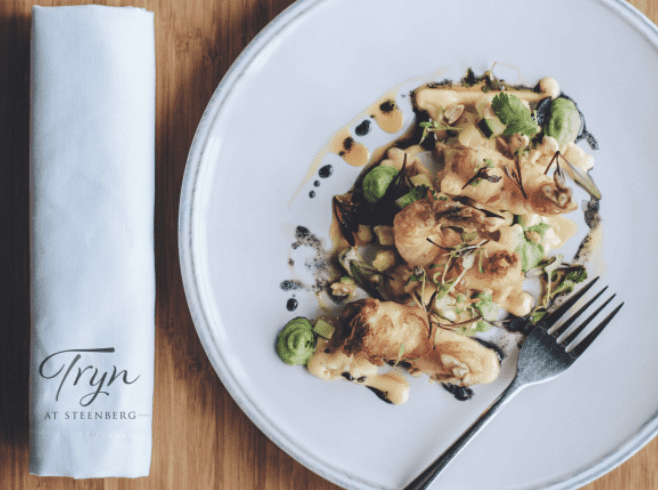 RESTAURANT CONTACT INFORMATION & SOCIAL MEDIA
Cape Town, South Africa
Farm Bistro 1682 and Tryn
Address: Steenberg Estate,Steenberg Road, Tokai, 7945,Cape Town, South Africa
Telephone:  +27 (0) 21 713 7178 
email: [email protected]
website: http://www.steenbergfarm.com
Instagram: https://www.instagram.com/kerrykilpin/