WHAT IS YOUR FAVORITE BREAKFAST?

Oh.. this is a tough one. I think my go-to breakfast is actually homemade granola with Greek yogurt and a touch of honey, when I have the time to cook and indulge, it would be Bacon & scrambled Eggs on garlic butter sautéed mushrooms, and sourdough toast.
IS THERE A CHILDHOOD COMFORT FOOD THAT YOU THINK ABOUT?
My Parents were super workaholics, barely at home, but my gran used to make the most amazing curry chicken that she would cook a whole pot and set it on the floor covered in newspaper (so we pesky kids don't make a mess on her floor while eating without restraint)
It was very aromatic, light turmeric, chili, garlic, galangal, lemongrass scented, mildly spicy. And she would serve it with crusty baguette bread, sliced chunky for us to dip and munch with the curry. I fondly remember how she broke down the chicken into their parts (thigh, drumstick, wings etc) and braised it slowly in the curry till it was very tender. It was like a lucky draw for us kids, u never knew what you were getting when fishing out from the huge pot. Most of my cousins loved the drumsticks, I like the thigh n wings so the arrangement suited me very well while they squabbled over their fav chicken drumsticks.
WHICH TALENT WOULD YOU MOST LIKE TO HAVE THAT YOU DON'T POSSESS?
I would like to be able to talk to people face to face more easily, it may surprise you, but I actually don't communicate very well with strangers, unlike all my ex-bosses who can charm the socks off any guests, I find it very hard to make conversations with people I have never met before, I was incredibly shy, still am for that matter though I have improved much. The first few interviews I ever did were terrible as I was super quiet, answering with monosyllabic answers. Thank god for my boss and Marcoms team who literally filled in the sentences with what little information I let on.
Typing is not an issue, before I became a chef, I was actually aspiring to be a food writer, I have a Diploma in communications, I went on to getting my bachelor's degree in Culinary Arts Management at the CIA. I thought if I wanted to write well, I want to know how what goes on behind the scenes as well, the terminology, the experience of cooking, the rush of a busy service, and then I fell in love with that experience and went on to being a professional Chef instead.
WAS THERE ANYTHING THAT YOU THOUGHT YOU WANTED TO DO BEFORE YOU STARTED COOKING?

Please see Qn3 😂
OF ALL THE FRENCH PASTRIES, WHICH IS YOUR FAVORITE TO MAKE?

Now this is really tricky, I really enjoy eating them (have a sweet tooth), I found making puff pastry extremely calming, and turning them into various desserts really fun, such as Mille Feuille, palmier, etc.. but I really enjoy making composed desserts, plated desserts (not exactly French pastry I know), with different flavors, components, temperatures, and textures all coming together to leave an impression.
IS THERE ONE FOOD THAT YOU'RE SECRETLY OBSESSED WITH HAVING AT HOME?

Not really, I cook what I crave and it depends on my mood, I am not a habitual diner, I prefer variety. If I am really busy at work, my go-to would be a hearty stew, like a Goulash soup or a Tom yam, kimchi pork stew. If I have the time, it would be the Mala Stir Fry or a nice pasta with freshly made pesto.
IS THERE A FOOD THAT YOU DISLIKE?

I always try to at least experience eating anything for the sake of knowing the flavor and texture, but I've come to realize I am very sensitive to the smell of innards and organs. Foie gras, sweetbreads, and intestines if prepared well are fine, but liver, kidneys, etc.. I find them hard to swallow, to say the least. Also, insects. I have a phobia with anything with more than 4 legs or none at all, hence consuming them is not in my thoughts either.
IF YOU COULD FIND OUT ANYONE'S SECRET RECIPE, WHOSE AND WHAT WOULD IT BE?

My close friend and colleague's mother makes a killer kimchi pork stew. It is absolutely to die for and I can have it every day (that's a statement in itself). Nevertheless, it's a secret not only to me but to her own daughter as well.
WHAT'S YOUR MOST MEMORABLE MEAL AND WHY?
This is tough, There are too many to recollect. If I must pick, it would be at Tippling Club by Chef Ryan Clift. Before I joined them as a commis, I went to dine first, wanted to experience the meal that I would soon be preparing with my own hands.
From the start, it was very impactful, the chefs served and explained all the food, service simply cleared and reset the table. I was seated on a counter table where I had a good view of the kitchen, the dining experience was a mixture of theatre, and explosive flavors, visually and mentally impactful which was why I guess, left a very lasting impression, plus I was really young, it was my first fine-dining experience.
The meal comprised of 5 parts Amuse Bouche served individually, followed by 5 savory courses, Cheese, 7 part Pre dessert, and finally dessert.
WHAT MENTORS HELPED YOU ALONG YOUR JOURNEY OF BECOMING A CHEF?
Every Chef I have ever worked for, has taught me many valuable skills and even character development. Who I am today, I have them all to thank.
Chef Jacqueline Kong, Chef Alyssa Chan(Both Sous Chef at Pollen Street Garden by Jason Atherton at that time): They taught me my fundamentals and basics of knife skills, cooking, how to manage my station, they made me believe, it's possible for a woman to make it in a tough kitchen, both had bigger balls than the men in the kitchen (except the Head chef of course)
Chef Ryan Clift, Chef Paul Gajewski (At the time: Head Chef of Tippling Club): Taught me how to cook, how to push, grit and bear every crap that came along the way, taught me how to innovate, to question the why and how, to challenge the impossible.
Chef Julien Royer: He gave me freedom to try new things, to create, he taught me how to refine the experience and attention to detail even to the smallest degree.
Chef Soren Lascelles: Honestly he was the Chef who pushed me from my comfort zone in the kitchen to go out and talk to the guests. Pushed me to join competitions because he believed in my skills and he helped me through all the awkward interviews.
Chef Hamish Neale (Executive Chef at Andaz, my present boss): He taught me how to not take things so personally, to let things go and prioritize what issues to settle first, and not bottle up everything and explode. (This is something everyone goes through, the higher up you climb, the more responsibilities you bear, the more severe the repercussions, there are times, one must switch off and reboot)
THROUGHOUT YOUR EXPERIENCE IN THE FOOD INDUSTRY, HAVE YOU NOTICED A DIFFERENCE BETWEEN KITCHENS THAT ARE RUN BY MEN VS. KITCHENS THAT ARE RUN BY WOMEN? IF SO, WHAT WAS THIS DIFFERENCE, AND HOW DID IT IMPACT THE OVERALL ENVIRONMENT WHILST PREPARING FOOD?
I have been very fortunate that while working in a male-dominated industry, I was not affected by any sexism, there are times, it can be violent and vulgar, but I just take things in stride. It is not the gender that makes the difference in the running of a kitchen, it is the style the Head chef dictates that makes the difference and this is usually influenced by the way those chefs were trained before.
Even the Style of food is not dictated by gender, a male chef can produce a feminine plate while a lady chef can produce a bold and impactful dish, its ultimately the style of the Chef in question.
IT IS REALLY SAD TO SEE WHAT IS HAPPENING GLOBALLY. YOUNG ASPIRING CHEFS ARE LOOKING TO THEIR HERO'S HOW TO TURN PAIN INTO CREATIVITY. DO YOU HAVE ANY ADVICE ON HOW TO TURN THIS DIFFICULT TIME INTO SOMETHING PRODUCTIVE?
In times of crisis, people turn to comfort to seek solace for their pain. Likewise with food, I see people turning to food that they can relate to. Hence we tweaked the style of cuisine to be recognizable by the locals, upscaled food using local ingredients to make them more relatable to the public in Seoul.
As for motivating my team, I involve them in the thinking process, I put them in groups and give them projects where I work with them together, so it feels more like teamwork, not just a dictation of the menu, I bring them out to dine at places related to the project (benchmarking) it helps them to be inspired and in turn, think outside of the box.
WHAT IS ONE POSITIVE AND ONE NEGATIVE EFFECT COVID-19 HAS HAD ON YOUR LOVE FOR MAKING FOOD?

Ingredients are a challenge to get with the strict border control, I am usually more adventurous, but as people turn to comfort food, I have had to change the ingredients I used but in hindsight, I actually learned a lot from this, from working with so many high-quality local ingredients. Every cloud has a silver lining.
HOW HAVE YOU BEEN SPENDING YOUR TIME RECENTLY, HAVE YOU HAD TIME TO CREATE NEW RECIPES?
I have been dining out where I can, as its quieter, it's easier to get reservations at places that were once busy before. I watch more videos, read more books, take time to travel to different parts of the country in Korea to see what each area has to offer.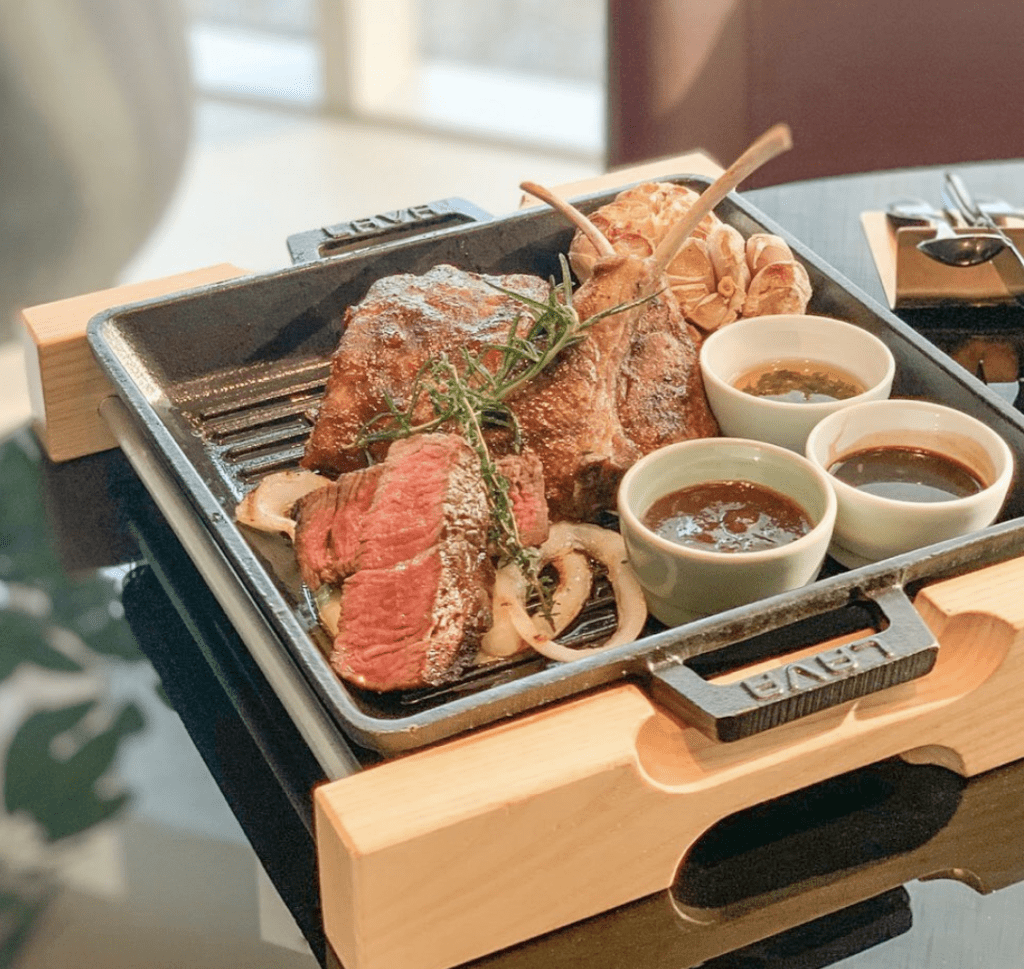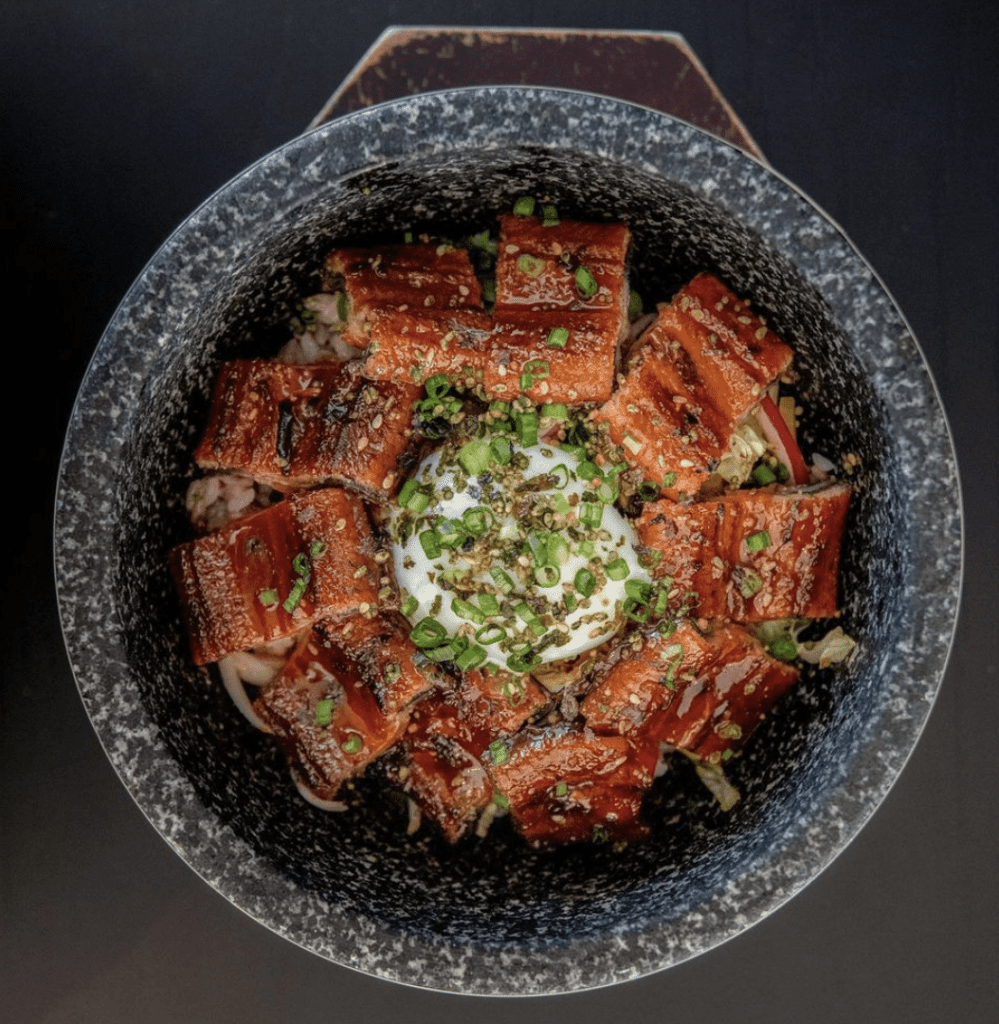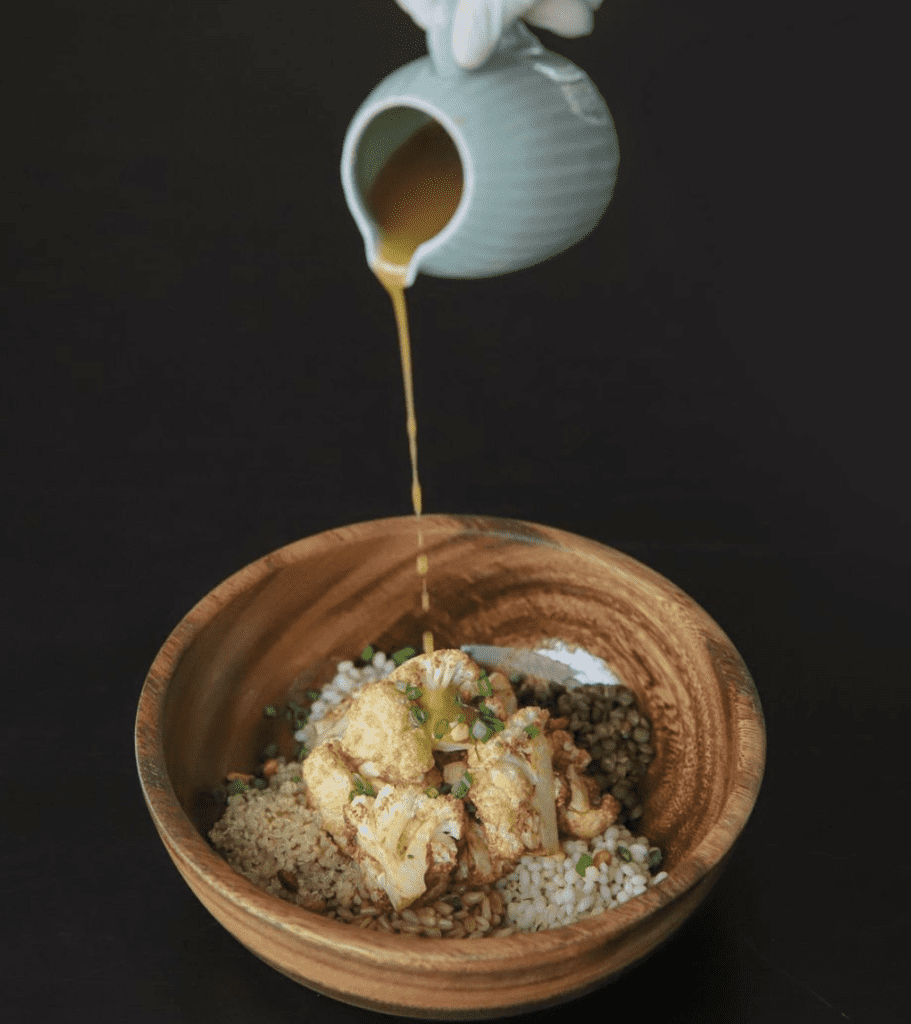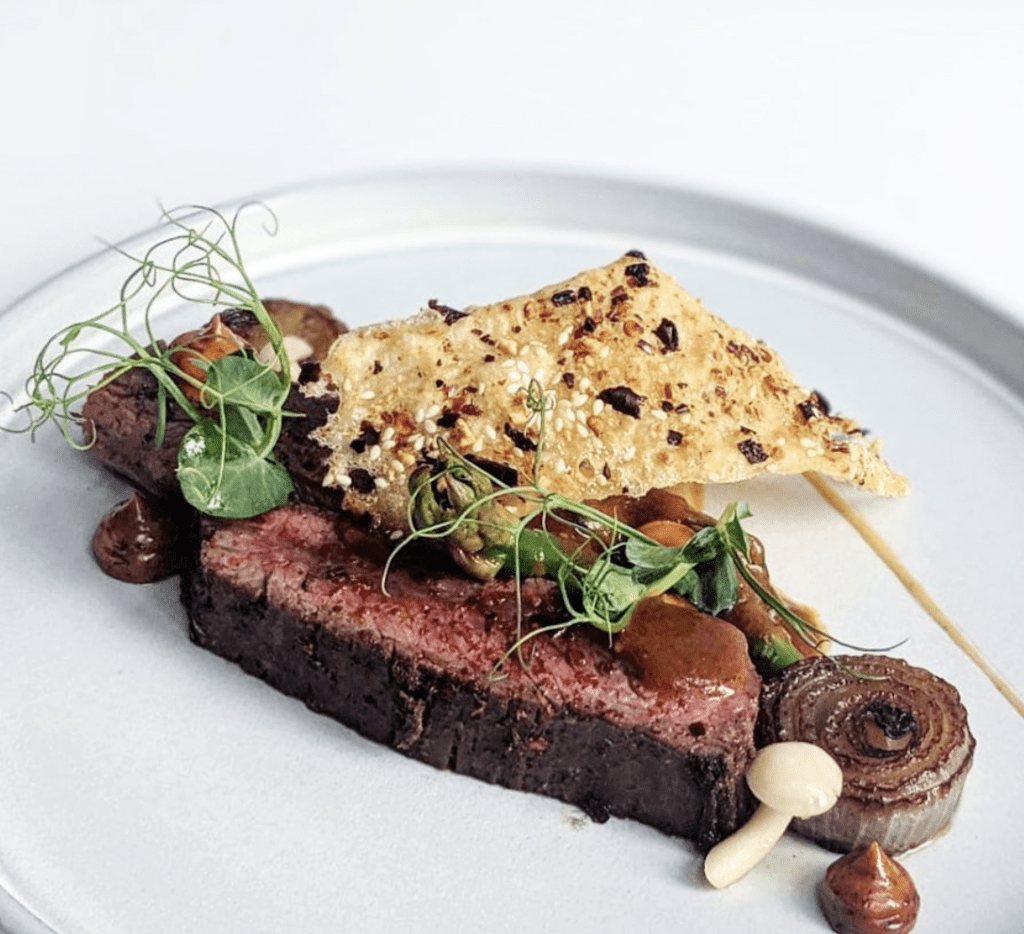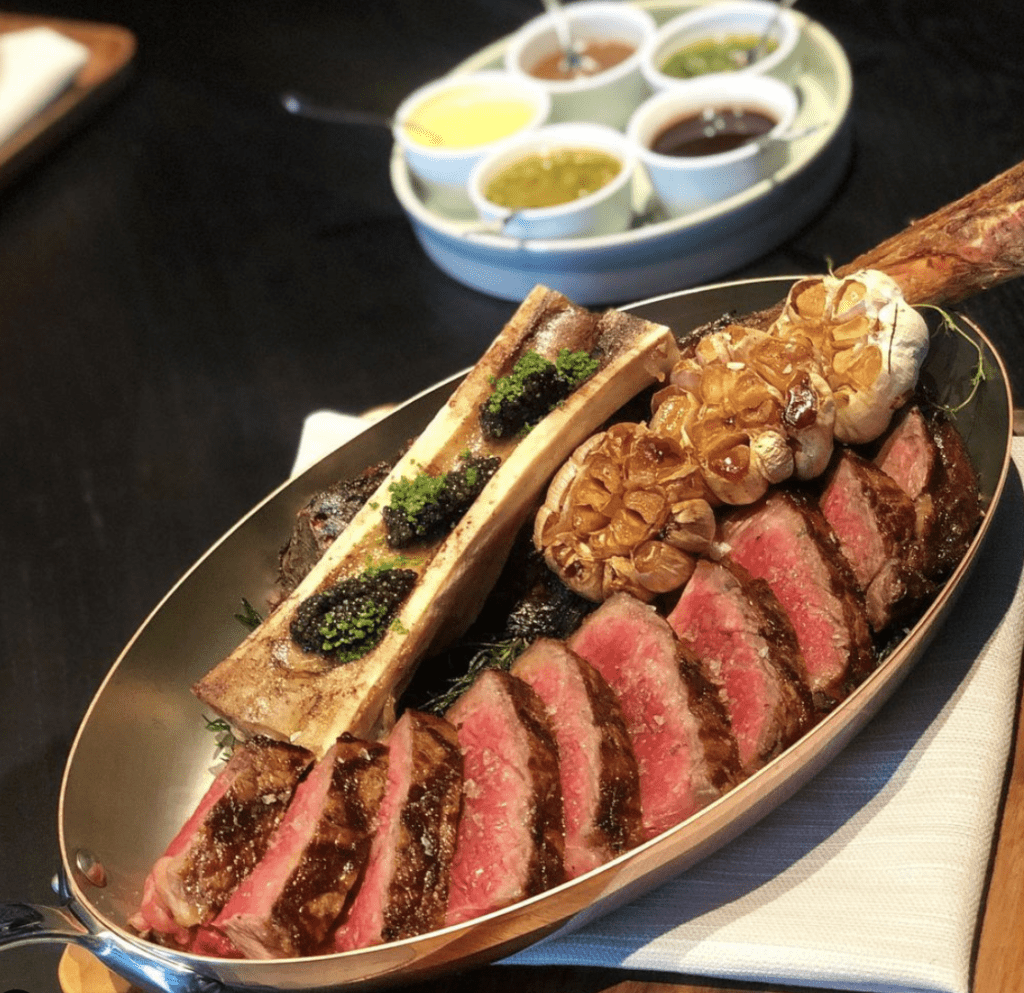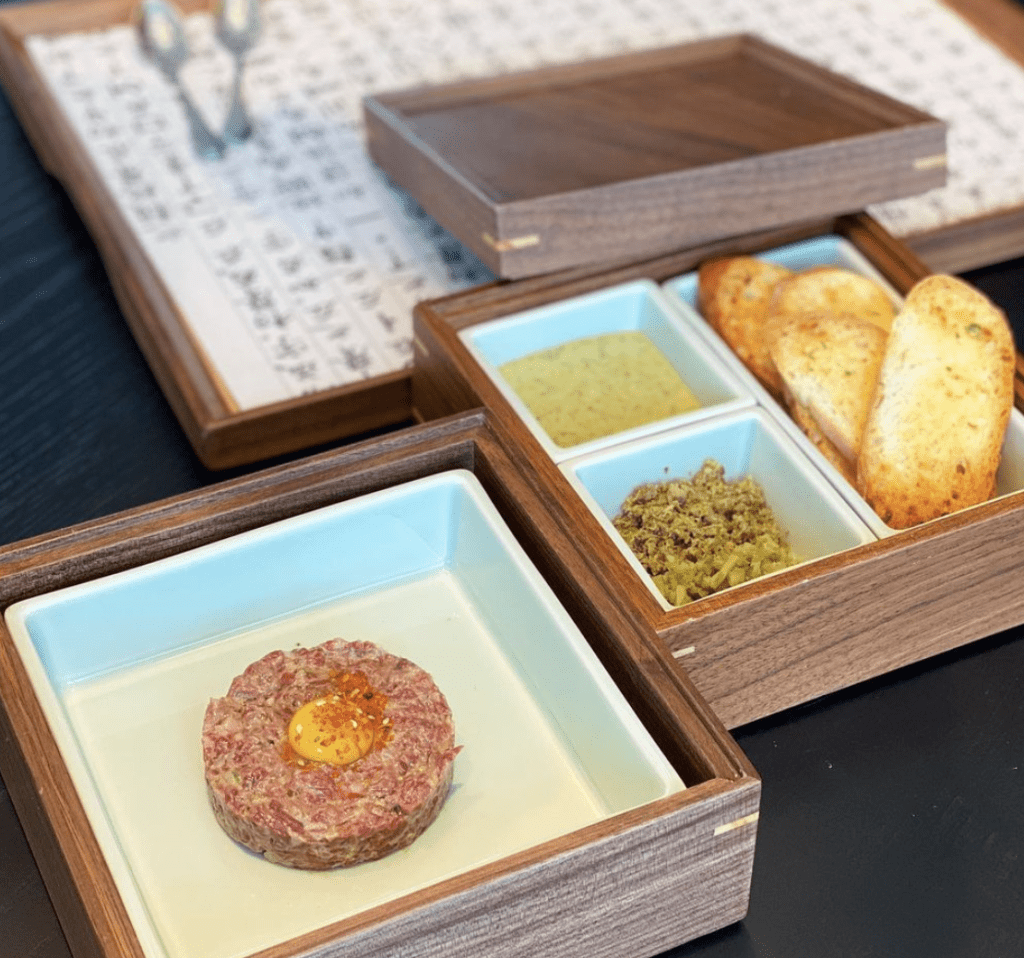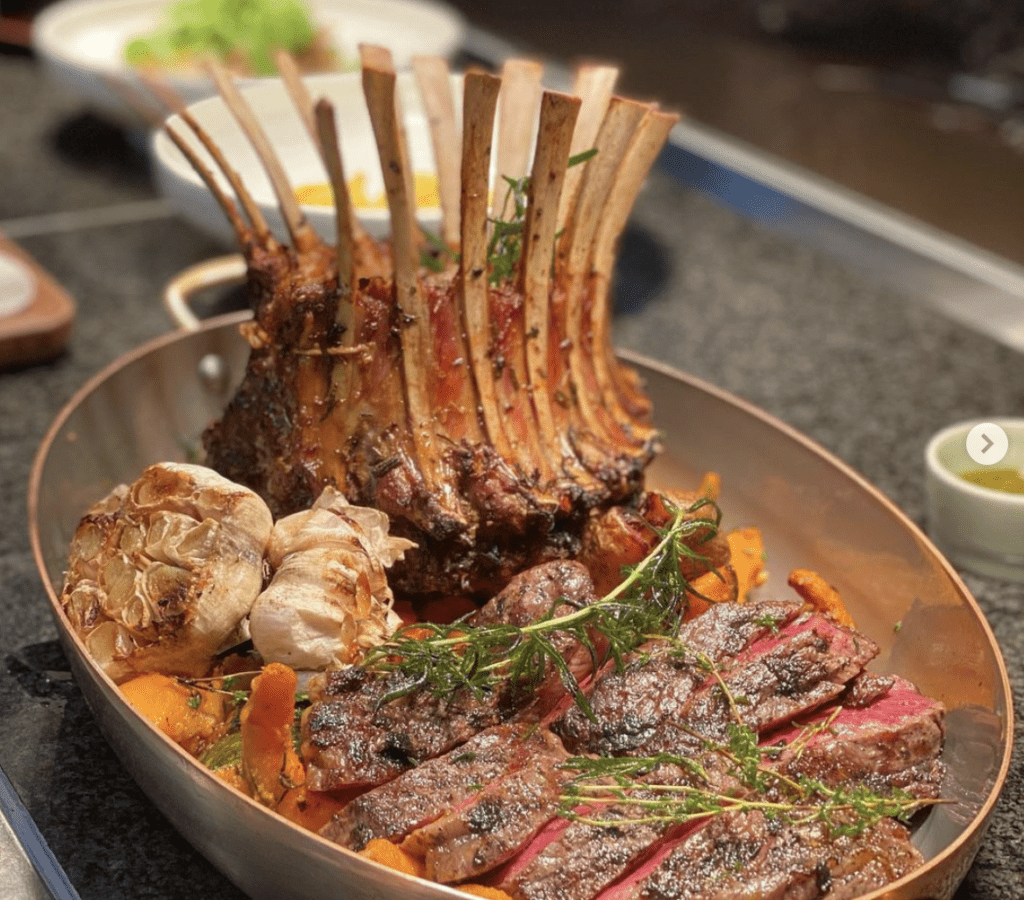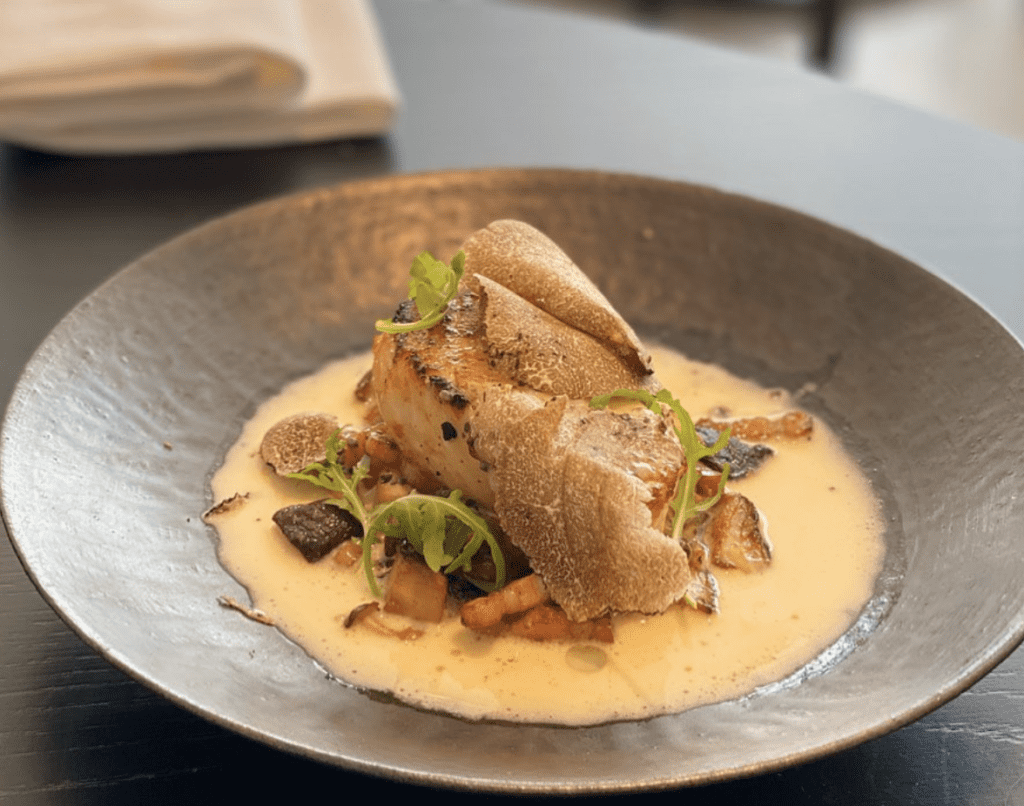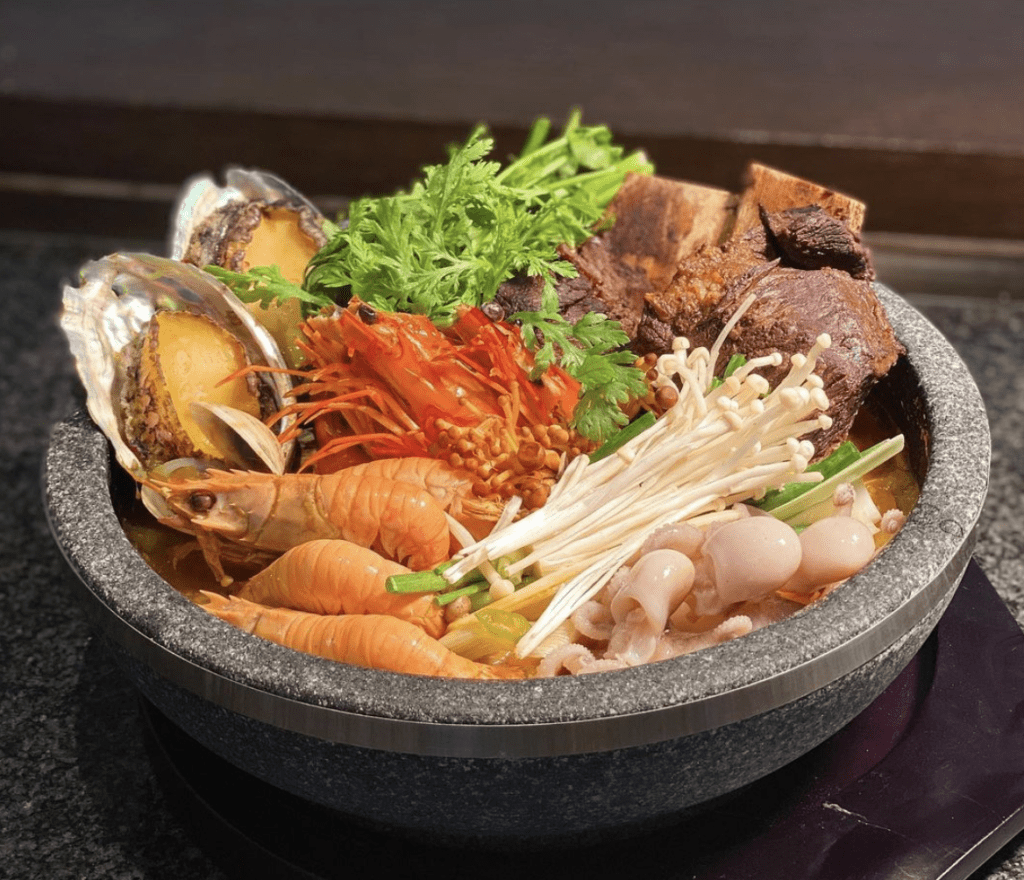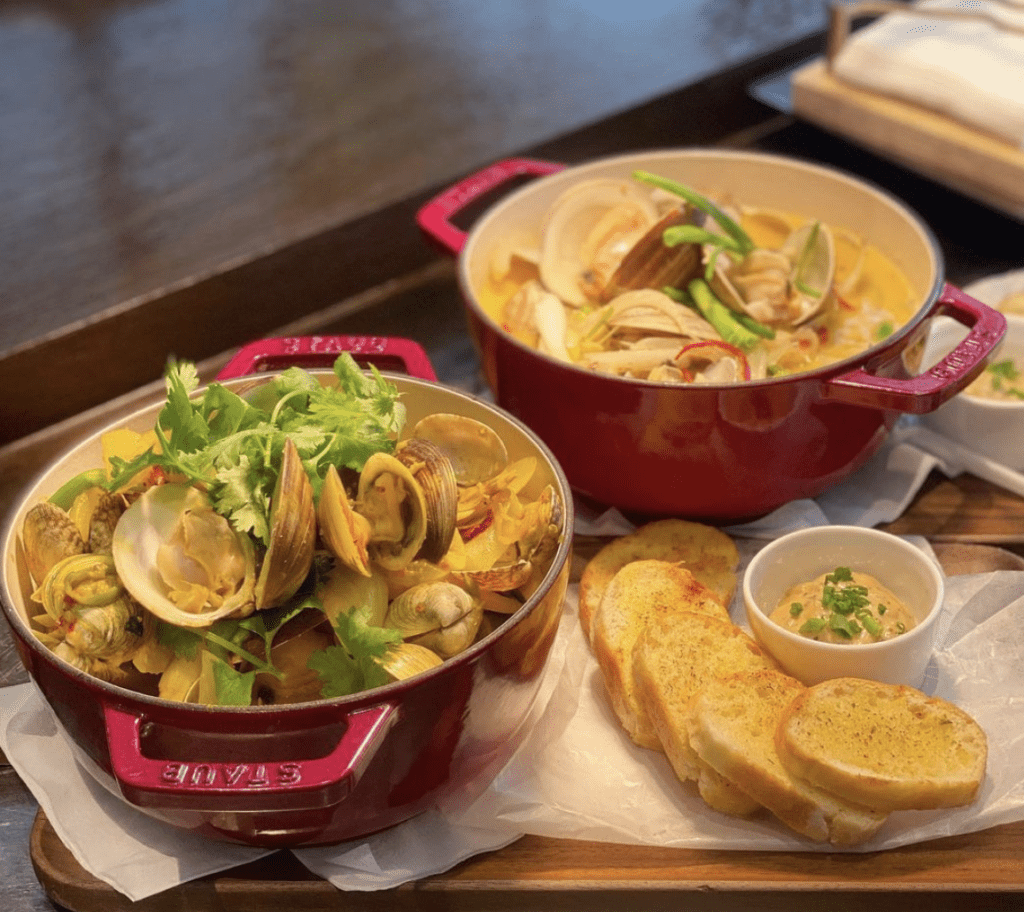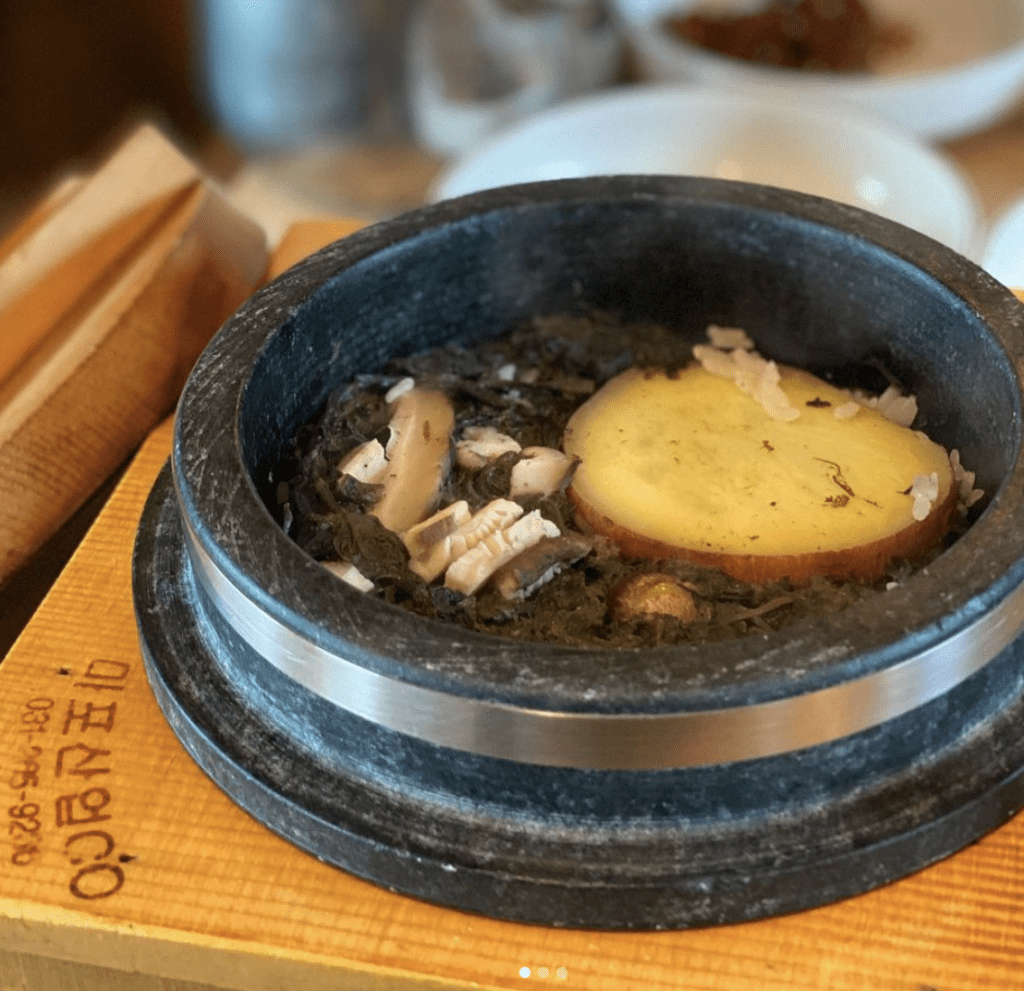 RESTAURANT CONTACT INFORMATION & SOCIAL MEDIA
Seoul, Korea
Andaz Seoul Gangnam
email:  

jo************@an***.com


Address: Andaz Seoul Gangnam, 854 Nonhyeon-ro, Gangnam-gu, Seoul 06022
Telephone: +82 2-2193-1234
website: https://www.hyatt.com/ko-KR/hotel/south-korea/andaz-seoul-gangnam
Instagram: https://www.instagram.com/josephinenl/
and https://www.instagram.com/andazseoulgangnam/