WHAT IS YOUR FAVORITE BREAKFAST?

Whole Grain Sourdough blueberry skillet cakes!
IS THERE A CHILDHOOD COMFORT FOOD THAT YOU THINK ABOUT?

I was born in Mexico. I love and crave green chilaquiles.
WHICH TALENT WOULD YOU MOST LIKE TO HAVE THAT YOU DON'T POSSESS?

I would love to be a potter, work with ceramics.
WAS THERE ANYTHING THAT YOU THOUGHT YOU WANTED TO DO BEFORE YOU STARTED COOKING?

I wanted to be a diplomat, work and travel abroad.
OF ALL THE FRENCH PASTRIES, WHICH IS YOUR FAVORITE TO MAKE

Croissants. No question.
IS THERE ONE FOOD THAT YOU'RE SECRETLY OBSESSED WITH HAVING AT HOME?

TJ's Bomba (Calabrian chile oil).
IS THERE A FOOD THAT YOU DISLIKE?

White truffle oil.
IF YOU COULD FIND OUT ANYONE'S SECRET RECIPE, WHOSE AND WHAT WOULD IT BE?

Jessica Kozlow's lacto-fermented hot sauce.
WHAT'S YOUR MOST MEMORABLE MEAL AND WHY?

This is a tough question. There have been many. As this is particularly poignant for me, I will say that, when I was headed to college, my mom drove with me from Miami to Upstate New York to help me get settled. Along the way, we stopped for dinner at The Frog and The Peach in Savannah, Georgia. I don't remember what we ate, but I remember loving the room and loving the intimacy of dining with my mom in a beautiful restaurant. This was long before I considered making a career in cooking. But I enjoyed carefully prepared, thoughtful food, and my mom knew that. And she gave herself over to the experience as much as I did. It was the feeling of togetherness that I will remember forever.
WHAT MENTORS HELPED YOU ALONG YOUR JOURNEY OF BECOMING A CHEF?

Nancy Silverton, Kim Boyce, and Roxana Jullapat. and Kyle Connaughton. And my mom, who let me have the run of the kitchen starting at age 15.
THROUGHOUT YOUR EXPERIENCE IN THE FOOD INDUSTRY, HAVE YOU NOTICED A DIFFERENCE BETWEEN KITCHENS THAT ARE RUN BY MEN VS. KITCHENS THAT ARE RUN BY WOMEN? IF SO, WHAT WAS THIS DIFFERENCE, AND HOW DID IT IMPACT THE OVERALL ENVIRONMENT WHILST PREPARING FOOD?

I hate to generalize because I have been mentored and shaped by both male and female chefs. The main difference, in my experience, was that in a female-led kitchen, I was generously given all the tools I needed to be successful at my job. I was conscientiously taught everything I needed to represent that kitchen well each day. In a male-led kitchen, my experience was more like that of being hazed. It was sink-or-swim. I was assigned tasks and had to just figure out how to do them. Trial and error. Though the experience was not embracing, I certainly learned a lot this way too!
IT IS REALLY SAD TO SEE WHAT IS HAPPENING GLOBALLY. YOUNG ASPIRING CHEFS ARE LOOKING TO THEIR HERO'S HOW TO TURN PAINT INTO CREATIVITY. DO YOU HAVE ANY ADVICE ON HOW TO TURN THIS DIFFICULT TIME INTO SOMETHING PRODUCTIVE?

I am afraid I don't have the answer to how to turn pain into creativity, particularly when so many young chefs have lost their jobs and are facing tremendous financial insecurity. In the face of such uncertainty, I have relied on tried and true methods for staying centered. I spend all my early mornings running outside. I spend my free time with those closest to me. I cherish the silence because it is rare. I notice the details in the things I observe. I am trying out new skills. I am keeping in touch with friends. I am letting those I love feel that I love them in every way I know how. I am driving with my family all over to find open space and places to take in the beauty of this amazing state we live in. I am spending time in the best ways I know how.
WHAT IS ONE POSITIVE AND ONE NEGATIVE EFFECT COVID-19 HAS HAD ON YOUR LOVE FOR MAKING FOOD?

On the positive side, I have been teaching myself how to bake sourdough bread and how to ferment vegetables. My family and I have enjoyed this process immensely. On the negative side, I miss my team at work. In the first week of the pandemic here in LA, we had to furlough 85% of our staff. Our kitchen feels very empty and quiet without our amazing team of bakers.
HOW HAVE YOU BEEN SPENDING YOUR TIME RECENTLY, HAVE YOU HAD TIME TO CREATE NEW RECIPES?

I have been busier than ever. This is in part because we have less staff and I have had to go back to doing jobs I had not done for some time. I have spent this past month devising ways for us to stay afloat. This is not really a time for me to work on new recipes, per se. But I am turning what I do have into products that resonate with the times, like my recently launched line of Bake-At-Home kits. I've designed these so that the customer does not need to go to the store to buy anything. They include all you need to make the final product, be that Lemon Crumb bars, Sticky Toffee Blondies, Chocolate Cupcakes, Blueberry Jam Muffins, Gluten Free Chocolate Banana Bread, or 3 kinds of chocolate chip cookies. They are ready to use!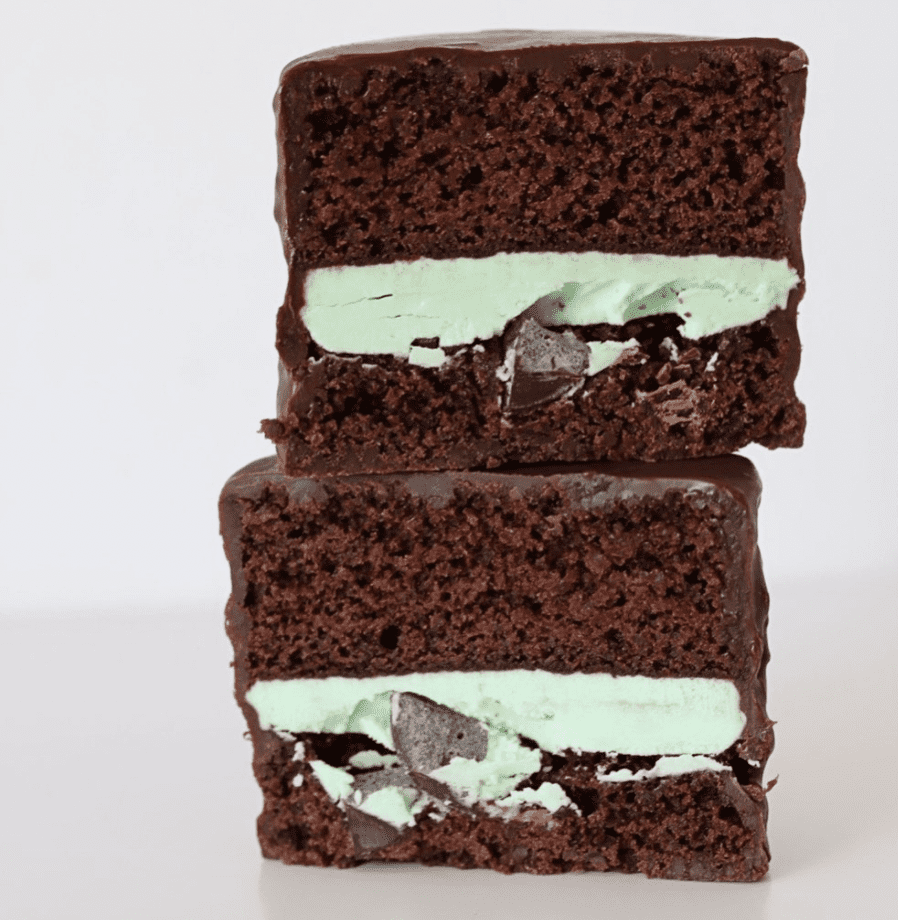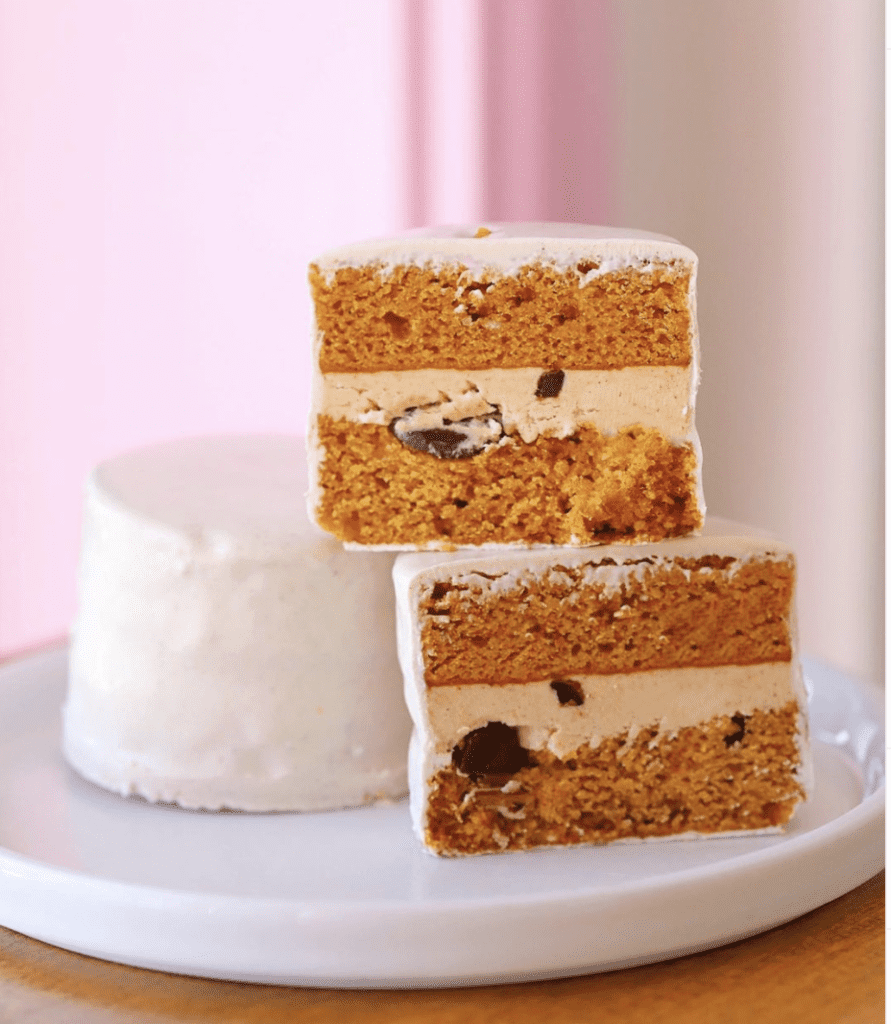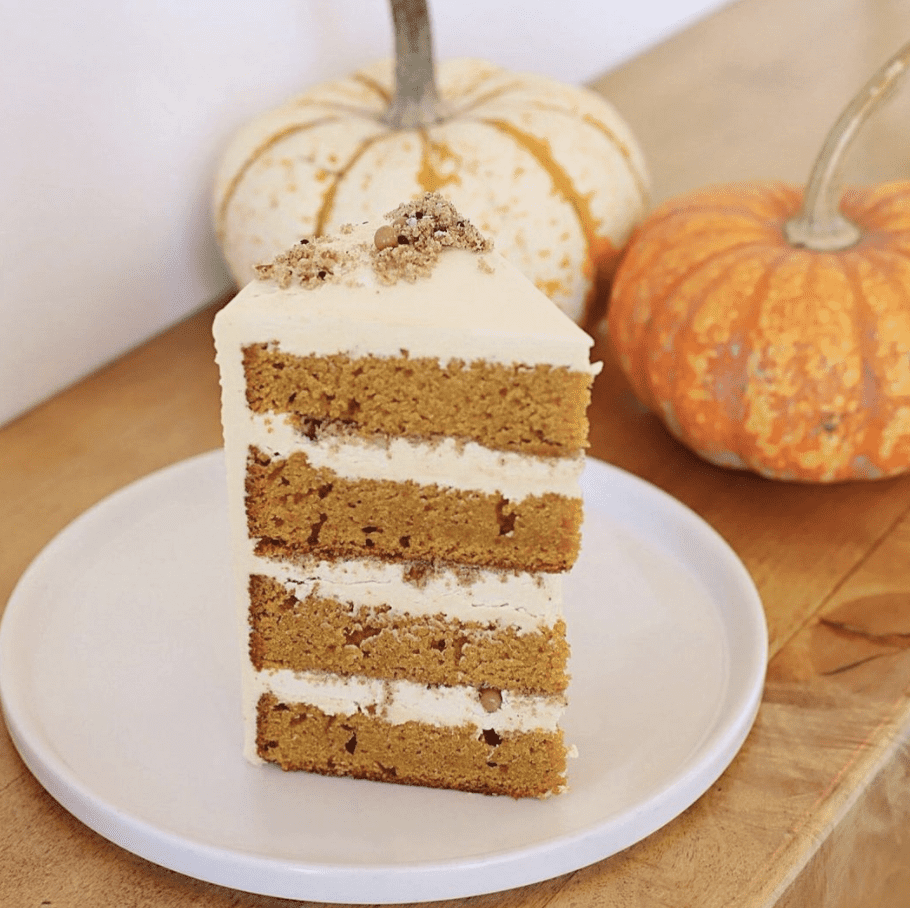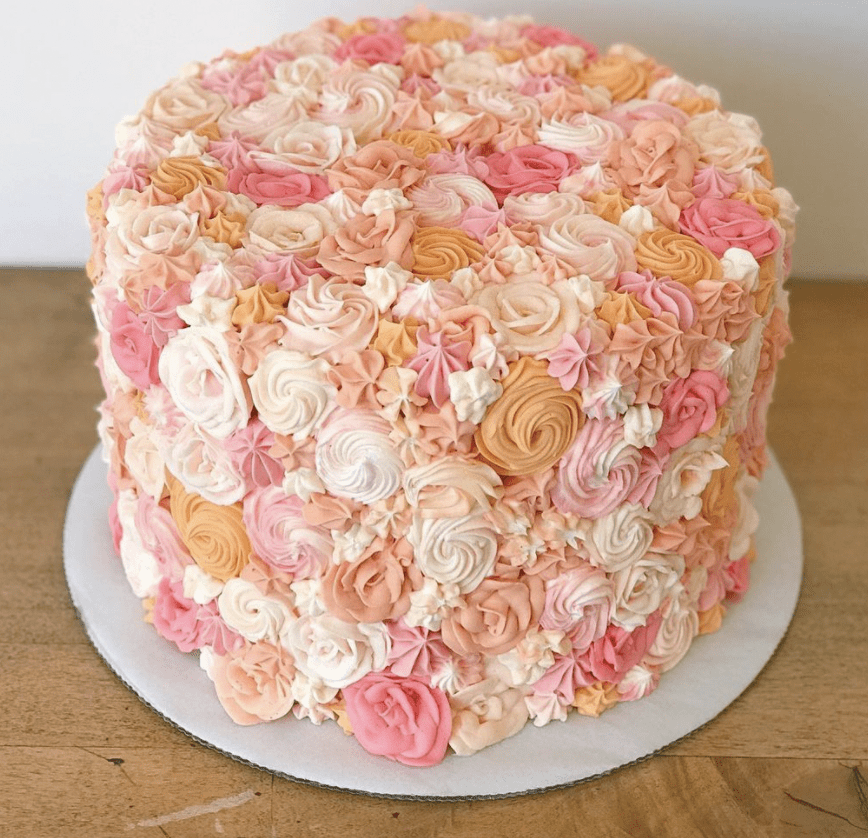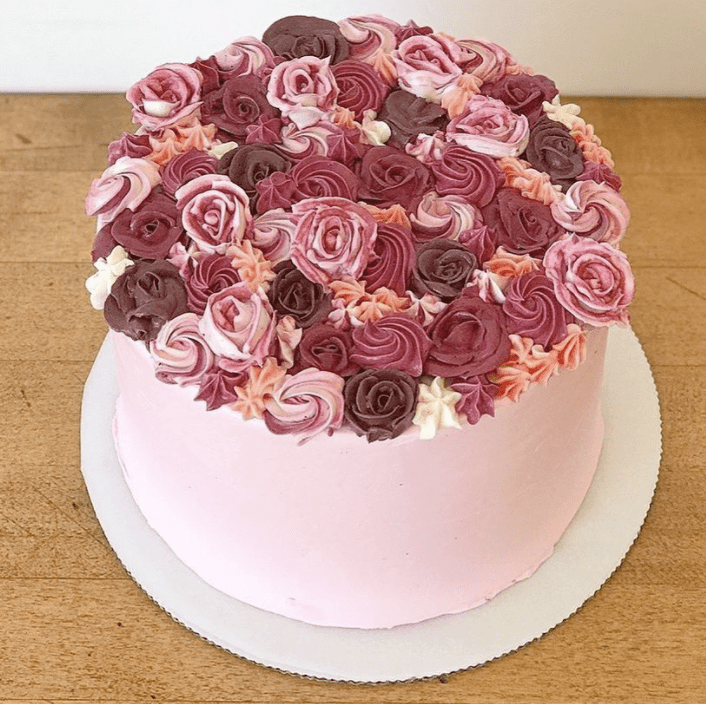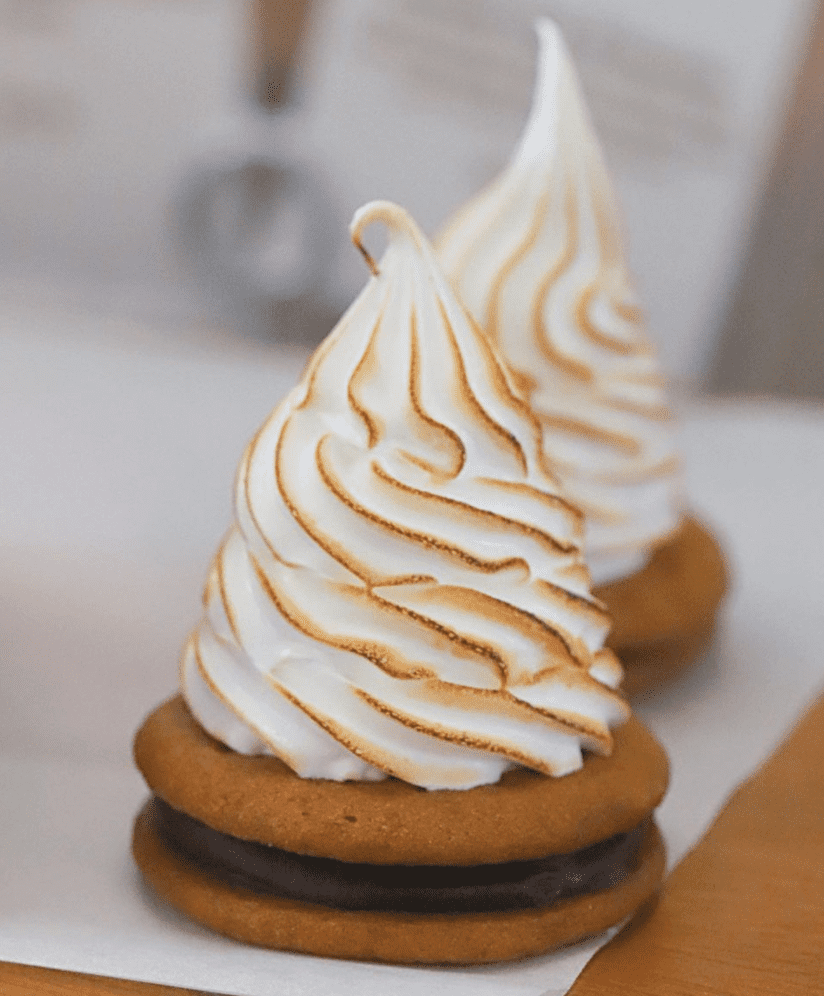 RESTAURANT CONTACT INFORMATION & SOCIAL MEDIA
Los Angeles, CA, USA
Cake Monkey Bakery
address: 7807 Beverly Blvd, Los Angeles, CA 90036
website: https://www.cakemonkey.com/
e-mail: 

[email protected]

 
phone number: (323) 932-1142
instagram: www.instagram.com/cakemonkeybakery