WHAT IS YOUR FAVORITE BREAKFAST?

Peanut butter soft porridge
IS THERE A CHILDHOOD COMFORT FOOD THAT YOU THINK ABOUT?

The one thing I always think about is Mom's Macaroni and cheese.
WHICH TALENT WOULD YOU MOST LIKE TO HAVE THAT YOU DON'T POSSESS?

Cake icing. No matter how much I practice I still can't perfect it.
WAS THERE ANYTHING THAT YOU THOUGHT YOU WANTED TO DO BEFORE YOU STARTED COOKING?

I wanted to be a flight attendant so that I could travel the world.
OF ALL THE FRENCH PASTRIES, WHICH IS YOUR FAVORITE TO MAKE?

Chocolate crepes.
IS THERE ONE FOOD THAT YOU'RE SECRETLY OBSESSED WITH HAVING AT HOME?

Samp and beans. Umngqusho.
**Umngqusho is an African dish with several variants. Made of samp with sugar beans, butter, onions, potatoes, chilies, and lemons, made to simmer. Or made of mielie-meal, semolina, and peas. A Xhosa variant, that is served with butter, was apparently Nelson Mandela's favourite dish. Samp is the name of the complete dish but it also refers to one of the two base ingredients – dried, stamped corn kernels. Made with corn kernels and beans, samp is a moreish, comforting, and filling dish.
IS THERE A FOOD THAT YOU DISLIKE?

Brussel sprouts, the smell, and taste aren't very appetizing to me.
IF YOU COULD FIND OUT ANYONE'S SECRET RECIPE, WHOSE AND WHAT WOULD IT BE?

At Singita Kruger National Park, Quinton's curry! I love the flavors and aromas. He cooks by touch, sight, and feeling. One day I will master it.
WHAT'S YOUR MOST MEMORABLE MEAL AND WHY?

Beetroot tart, a unique vegetarian dish, the flavour profile, and textures were incredible. The soft beets, sweet and crunchy walnuts, subtle tones of buffalo mozzarella.
WHAT MENTORS HELPED YOU ALONG YOUR JOURNEY OF BECOMING A CHEF?

Singita's Executive Chef, Andrew Nicholson, and other chefs based at the lodges – Kilian, Sydney, Keegan, Quinton, Kele.
THROUGHOUT YOUR EXPERIENCE IN THE FOOD INDUSTRY, HAVE YOU NOTICED A DIFFERENCE BETWEEN KITCHENS THAT ARE RUN BY MEN VS. KITCHENS THAT ARE RUN BY WOMEN? IF SO, WHAT WAS THIS DIFFERENCE, AND HOW DID IT IMPACT THE OVERALL ENVIRONMENT WHILST PREPARING FOOD?

I have never worked in a kitchen run by women, by all accounts it is vastly different. From my experience as a lady in the kitchen, it can be tough at times, however, it means that I have to be stronger. I use the strength that I have gained to help raise my children, in the kitchen and in my day-to-day life.
IT IS REALLY SAD TO SEE WHAT IS HAPPENING GLOBALLY. YOUNG ASPIRING CHEFS ARE LOOKING TO THEIR HERO'S HOW TO TURN PAIN INTO CREATIVITY. DO YOU HAVE ANY ADVICE ON HOW TO TURN THIS DIFFICULT TIME INTO SOMETHING PRODUCTIVE?

The biggest positive and best advice I can give any young chef today: Use the free time to further your knowledge, think outside the box. Learn a new recipe, try it. From there, improve on it and make it entirely unique. Practice knife skills while cooking at home. Read a book. Go online. We have a world of recipes at our fingertips thanks to technology.
WHAT IS ONE POSITIVE AND ONE NEGATIVE EFFECT COVID-19 HAS HAD ON YOUR LOVE FOR MAKING FOOD?

Not doing what we love, not getting to serve our wonderful guests, not seeing a smile when they see the delicious creation in front of them!
The positive: At Singita, we've had some time to play with new ideas, learn more about the farm-to-table food journey at Singita, and grow our knowledge for the guests in the future.
HOW HAVE YOU BEEN SPENDING YOUR TIME RECENTLY, HAVE YOU HAD TIME TO CREATE NEW RECIPES?

Yes, cooking for the staff and bringing joy to my colleagues has been great. I've been working on preserves, pickles, new menu ideas for when international guests return to Singita's lodges in South Africa. And I've been experimenting with new ingredients.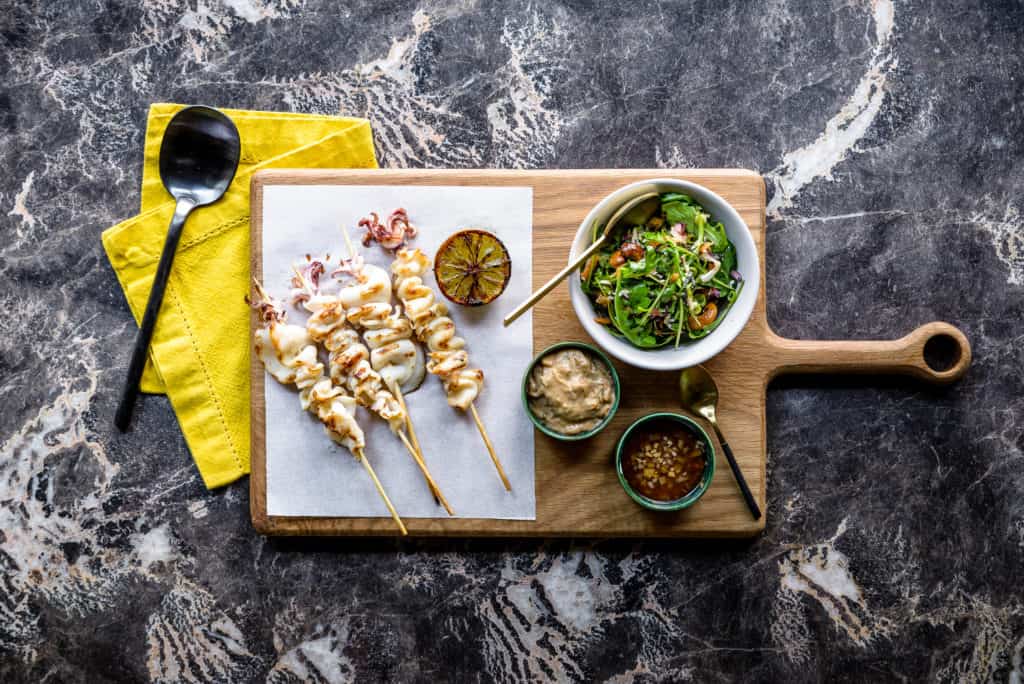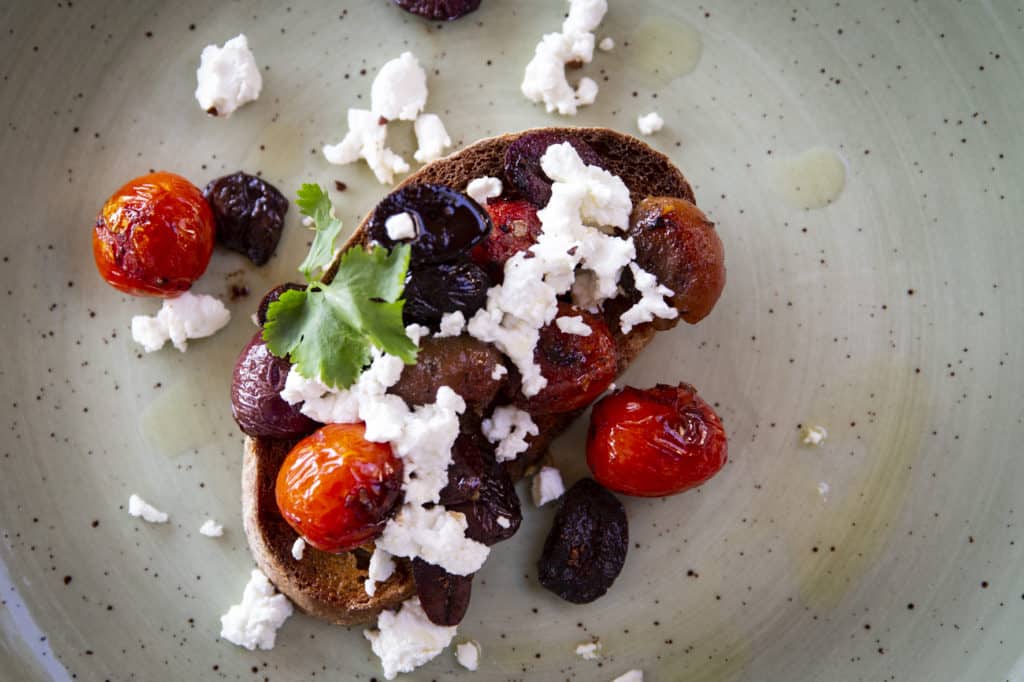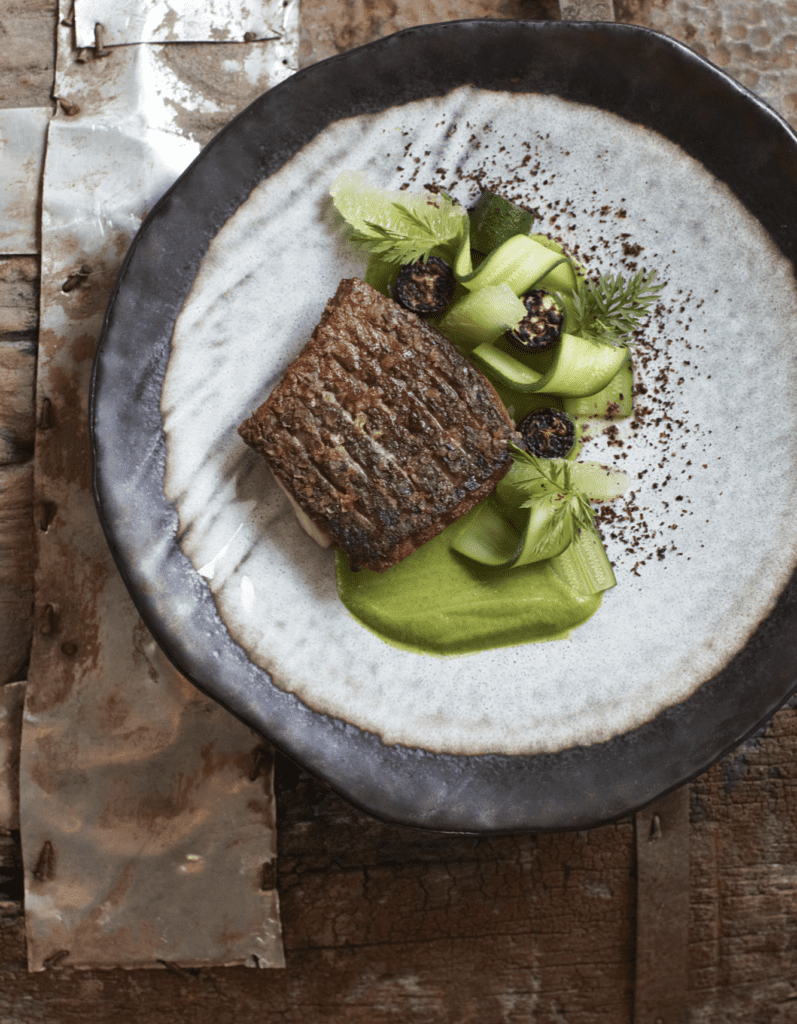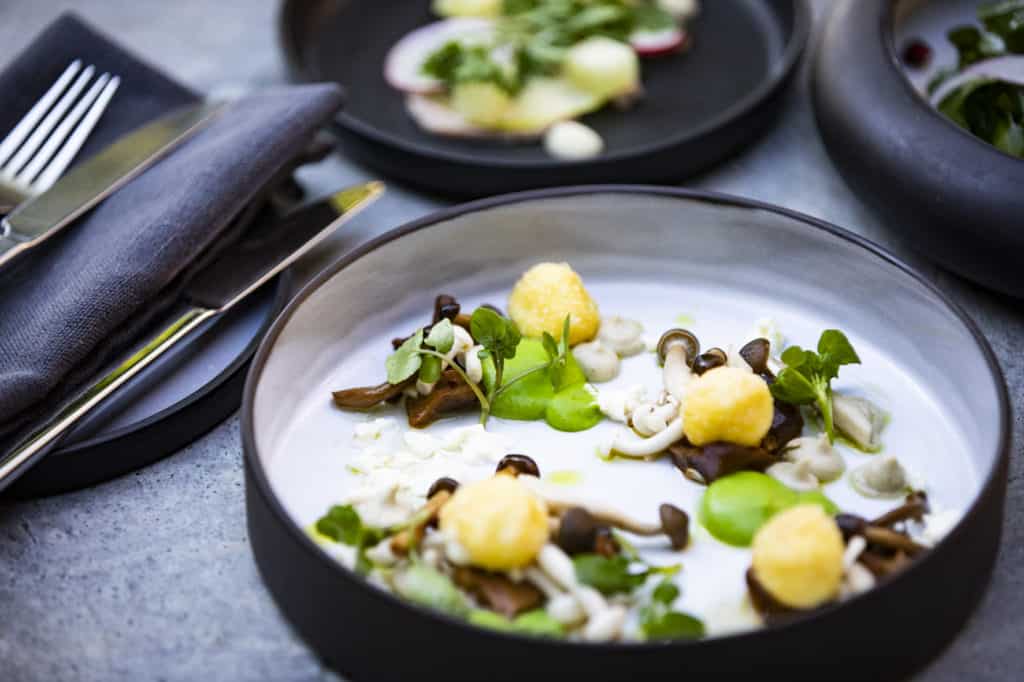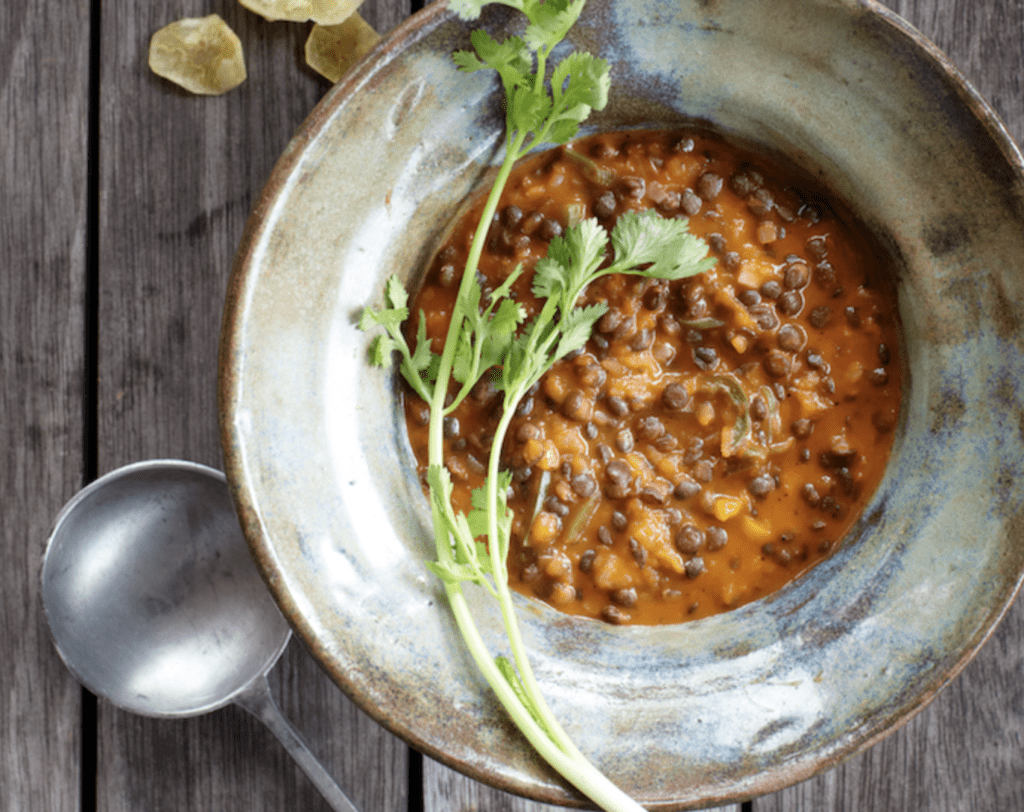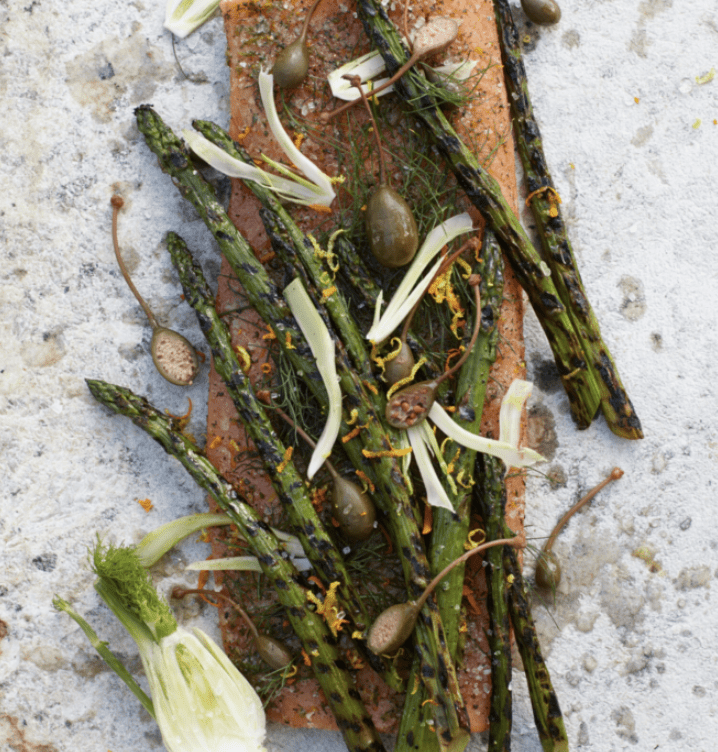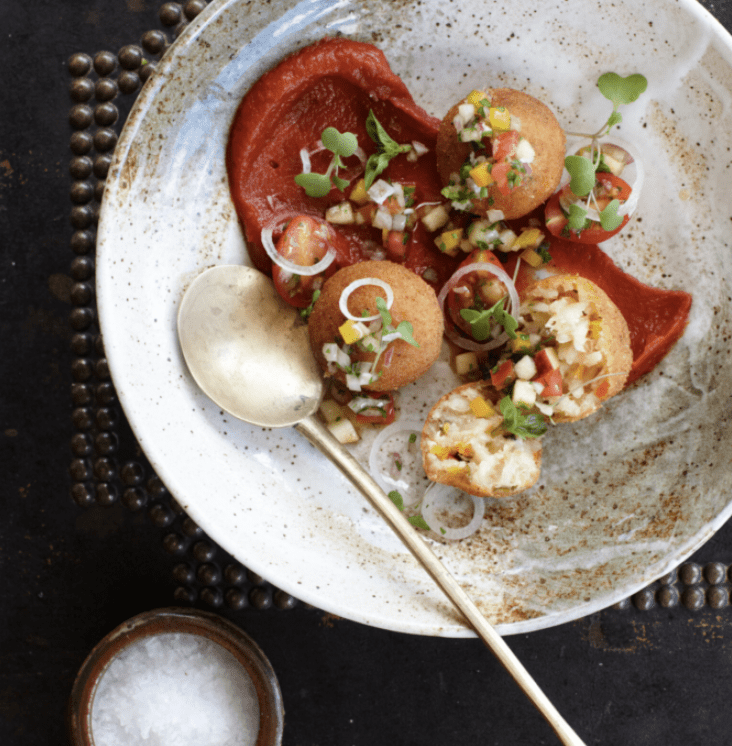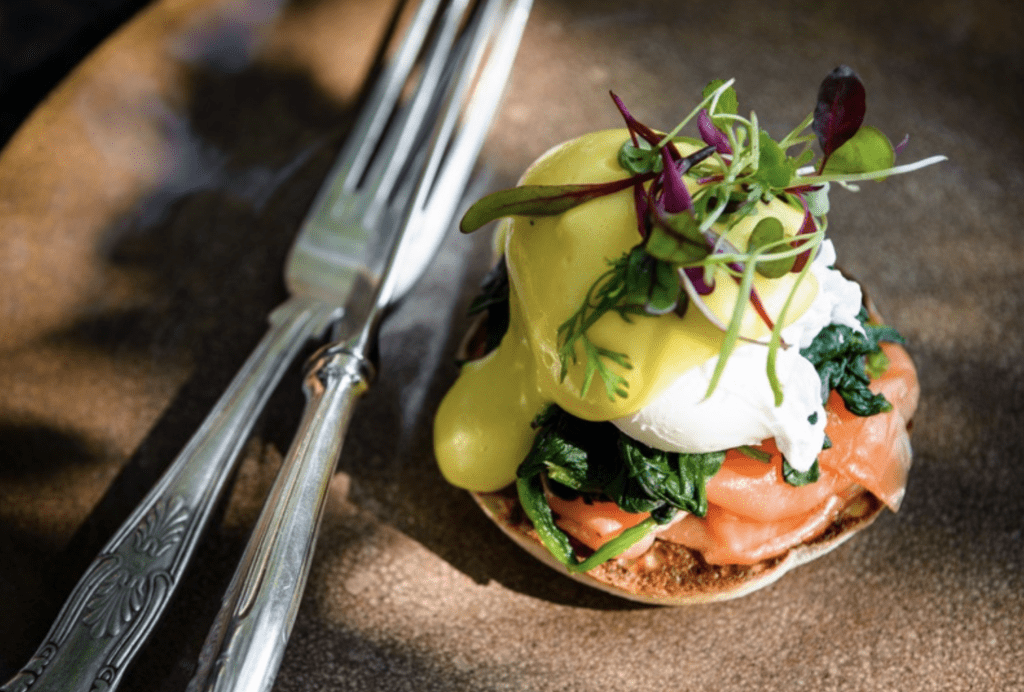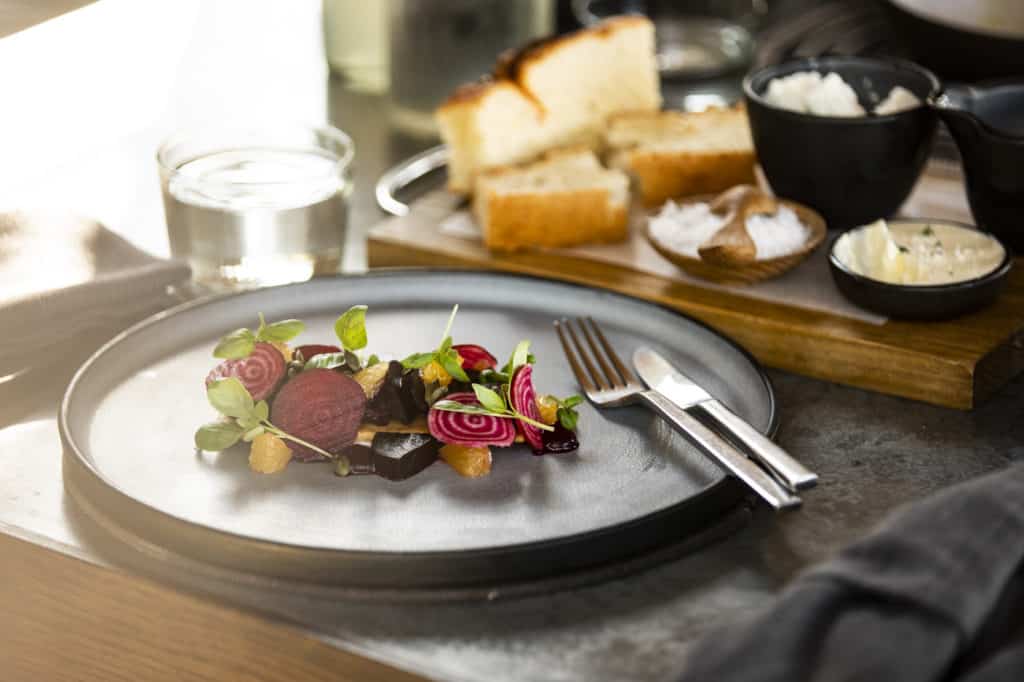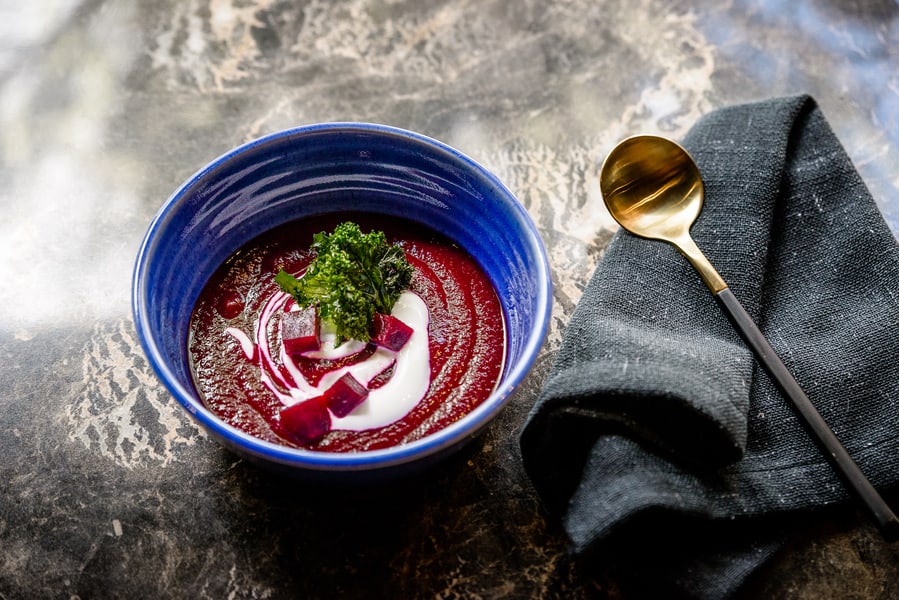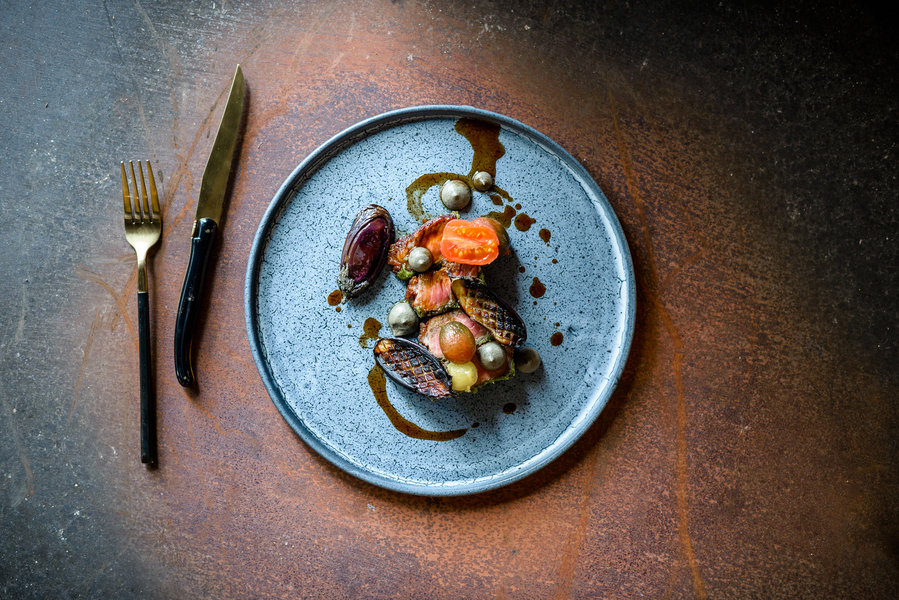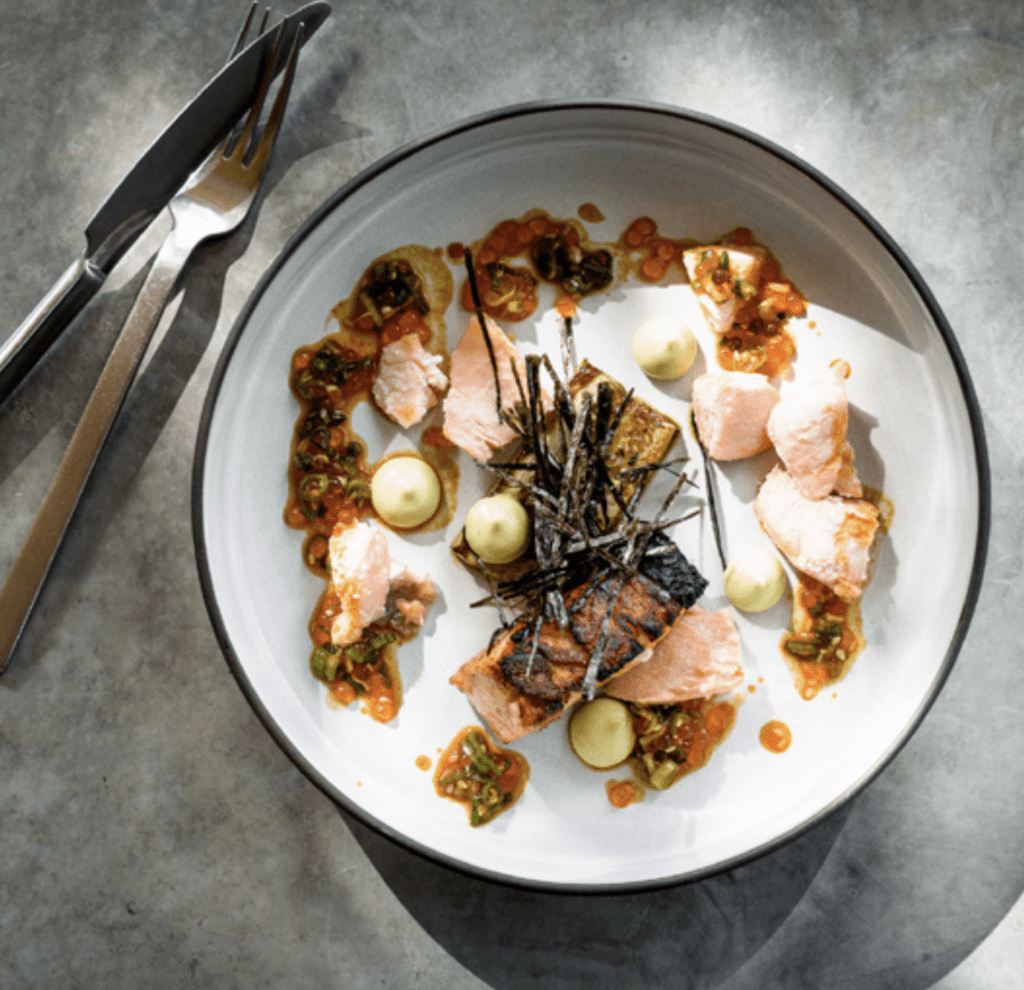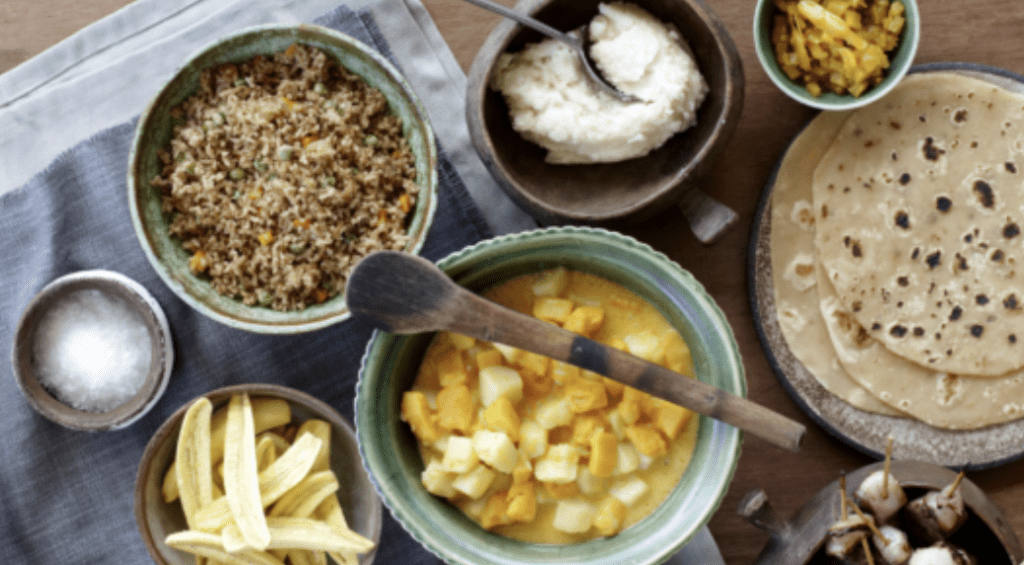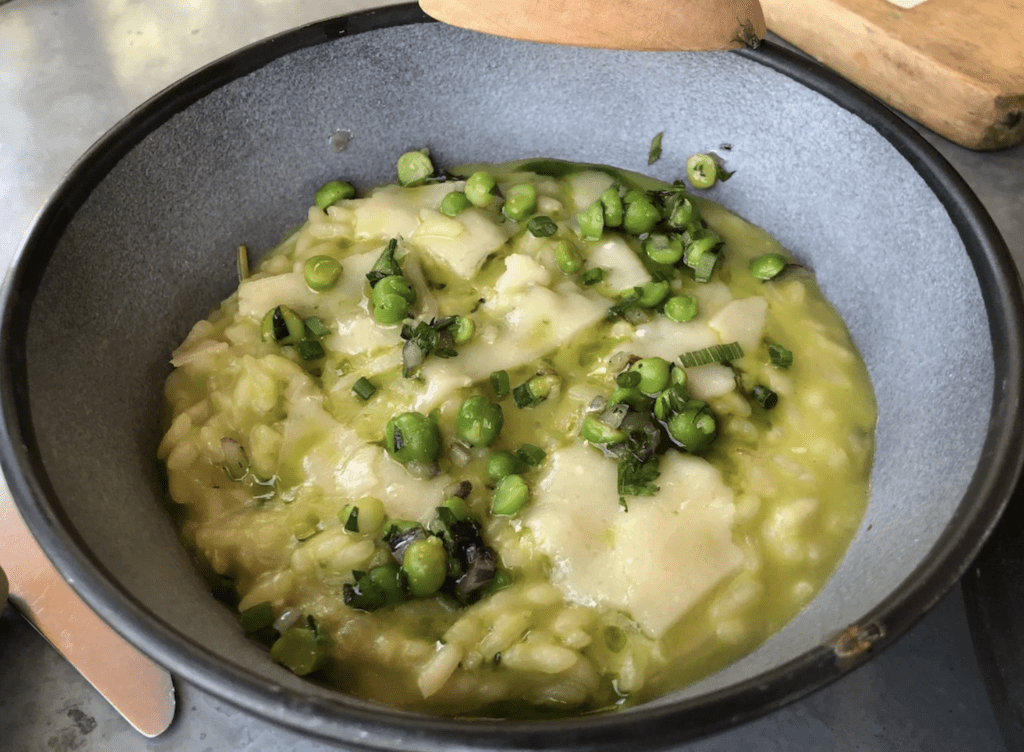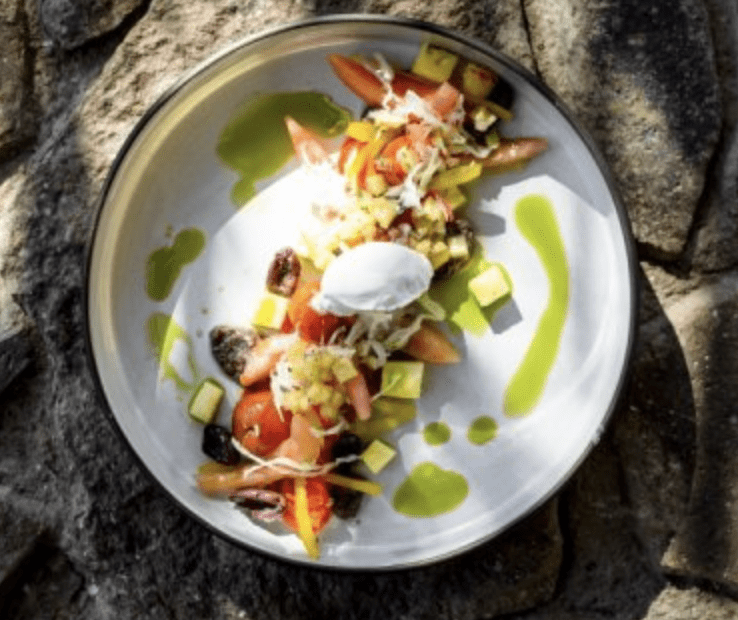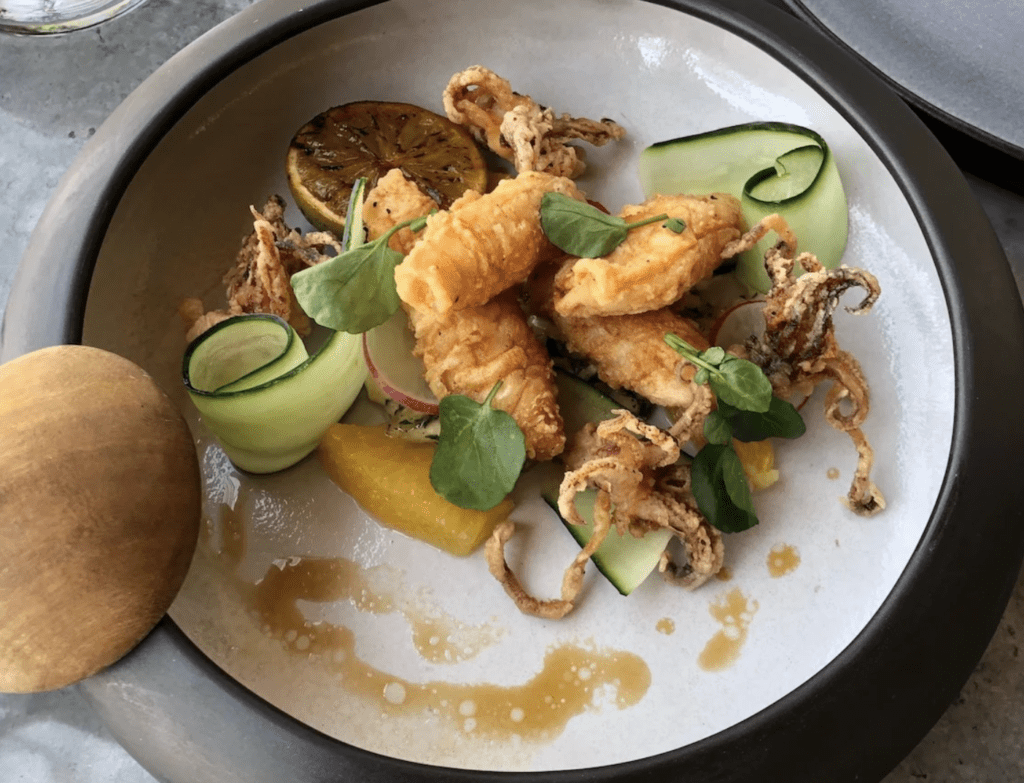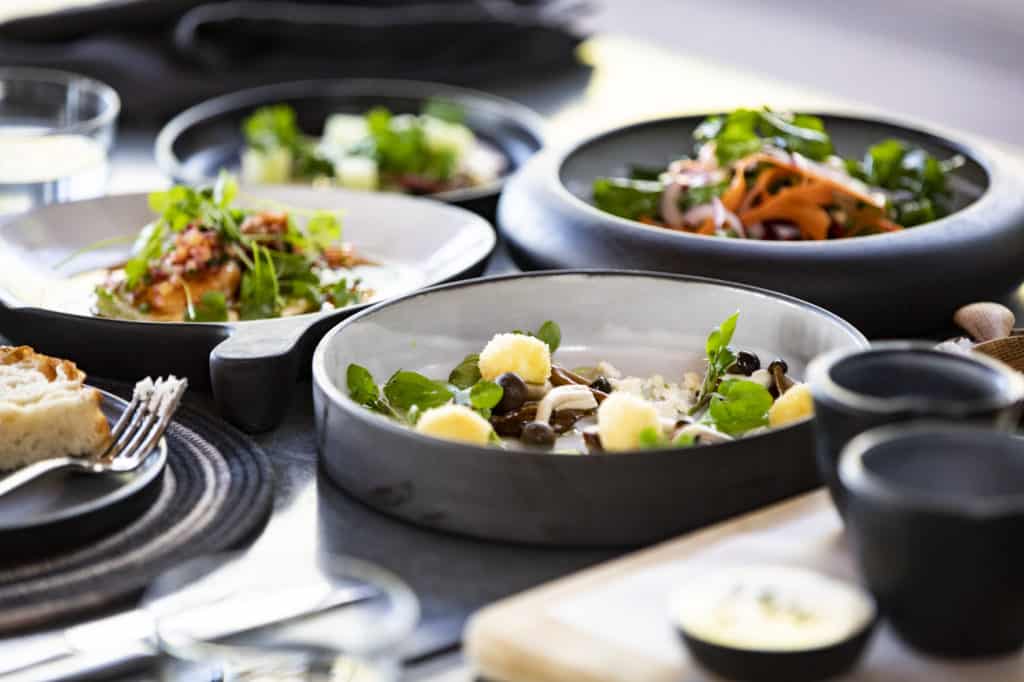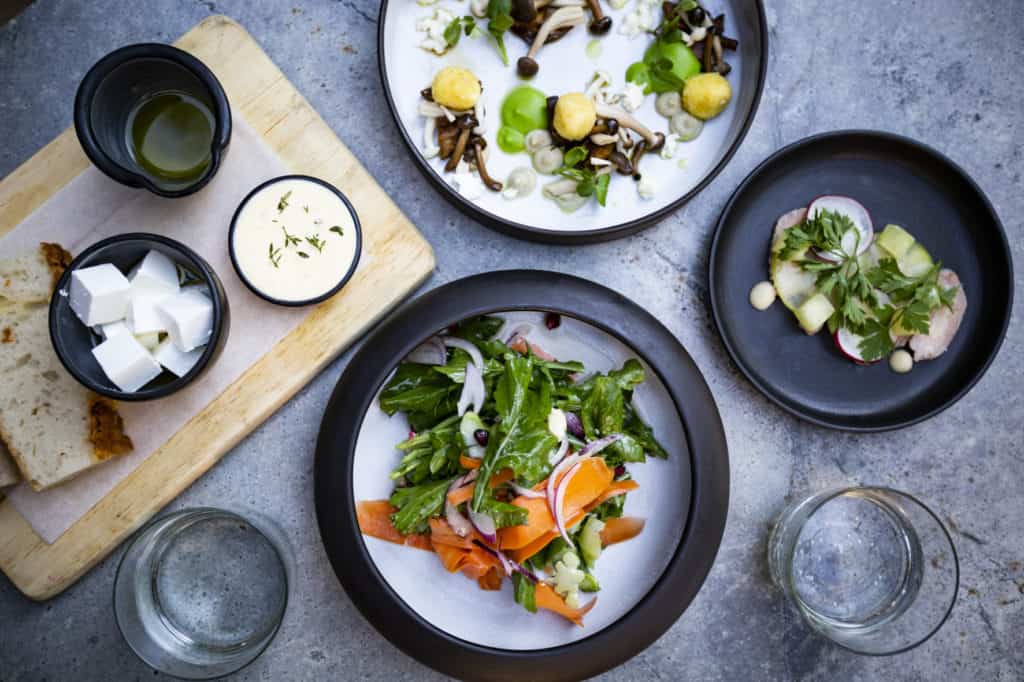 RESTAURANT CONTACT INFORMATION & SOCIAL MEDIA
Mpumalanga, Kruger Park, South Africa
Singita Kruger National Park (Singita Lebombo and Sweni Lodges) 
Address: Sweni River, Kruger National Park, Mpumalanga, Kruger Park, 1350, South Africa
and
N'wanetsi River, Kruger National Park Mpumalanga, Kruger Park, 1350, South Africa
Telephone: +27 (0) 21 683 3424
email: 

[email protected]


website: https://singita.com/lodge/sweni-lodge/ and https://singita.com/lodge/singita-lebombo-lodge/
Instagram: https://www.instagram.com/singita_/