WHAT IS YOUR FAVORITE BREAKFAST?

1 slice of toast with avocado, smoked salmon and hollandaise sauce
IS THERE A CHILDHOOD COMFORT FOOD THAT YOU THINK ABOUT?

Tacos al Pastor, all the time! I would cross London and the world for them
WHICH TALENT WOULD YOU MOST LIKE TO HAVE THAT YOU DON'T POSSESS?

A singing voice, I would love to sing and be pleasant
WAS THERE ANYTHING THAT YOU THOUGHT YOU WANTED TO DO BEFORE YOU STARTED COOKING?

As a child, I wanted to work in the circus 🎪, as grown-up so many things, I wanted to be a Psychologist or Psychiatrist or a Thriller book author.
OF ALL THE FRENCH PASTRIES, WHICH IS YOUR FAVORITE TO MAKE?

I love making macarons and for dessert 🍮 Creme Caramel

IS THERE ONE FOOD THAT YOU'RE SECRETLY OBSESSED WITH HAVING AT HOME?

black beans is a secret recipe as well 🤫
IS THERE A FOOD THAT YOU DISLIKE?

chestnut, Brussels sprouts, and red peppers
IF YOU COULD FIND OUT ANYONE'S SECRET RECIPE, WHOSE AND WHAT WOULD IT BE?

The Mille-feuille of Ann Sophie Pic, perfection!
WHAT'S YOUR MOST MEMORABLE MEAL AND WHY?

Restaurant Daniel in NYC, 9 course meal with great friends and best service I have ever experienced, the food was extraordinary and that's when I saw my husband for the first time ever months before meeting him in the other side of the country.
WHAT MENTORS HELPED YOU ALONG YOUR JOURNEY OF BECOMING A CHEF?

First great mentor was Heinrich Stubbe in Ottawa, CAN. What he taught me is a tattoo in my mind. How to treat the produce, how to be respectful of the equipment, how to have a great work environment. Gary Klaner at Landmark Hotel, was tough, but best lessons learned for high volume kitchens. Pilar Garcia was a Financial Controller from her I learned all about costings and profits, I would always be thankful for her knowledge.
THROUGHOUT YOUR EXPERIENCE IN THE FOOD INDUSTRY, HAVE YOU NOTICED A DIFFERENCE BETWEEN KITCHENS THAT ARE RUN BY MEN VS. KITCHENS THAT ARE RUN BY WOMEN? IF SO, WHAT WAS THIS DIFFERENCE, AND HOW DID IT IMPACT THE OVERALL ENVIRONMENT WHILST PREPARING FOOD?

I have had mixed experiences, but in my experience Kitchens run by women, there is always a safety net where emotion is understood, is accepted, and thrived.
IT IS REALLY SAD TO SEE WHAT IS HAPPENING GLOBALLY. YOUNG ASPIRING CHEFS ARE LOOKING TO THEIR HERO'S HOW TO TURN PAIN INTO CREATIVITY. DO YOU HAVE ANY ADVICE ON HOW TO TURN THIS DIFFICULT TIME INTO SOMETHING PRODUCTIVE?

everyone has a choice see adversity as a challenge or defeat. Changes are inevitable the faster you adapt the faster you will find what to do next. It has been very difficult times, this will be grieved for a long time, but is also the best time to re invent your self and surf new waves.
WHAT IS ONE POSITIVE AND ONE NEGATIVE EFFECT COVID-19 HAS HAD ON YOUR LOVE FOR MAKING FOOD?

Negative I had to say good bye to my Awesome Pastry teat at Ham Yard Hotel. Positive, I got to set up my own business from home, my own rules, my own business, investment, creations, believes and I can finally say no to food wastage. I am willing to go through the process of teaching others to see food from another perspective like: Say No to Buffets!!! So much waste!
HOW HAVE YOU BEEN SPENDING YOUR TIME RECENTLY, HAVE YOU HAD TIME TO CREATE NEW RECIPES?

Yes! Lots of development, I am creating a Bakery and Cookie 🍪 line that can be posted across the UK. Coming very soon!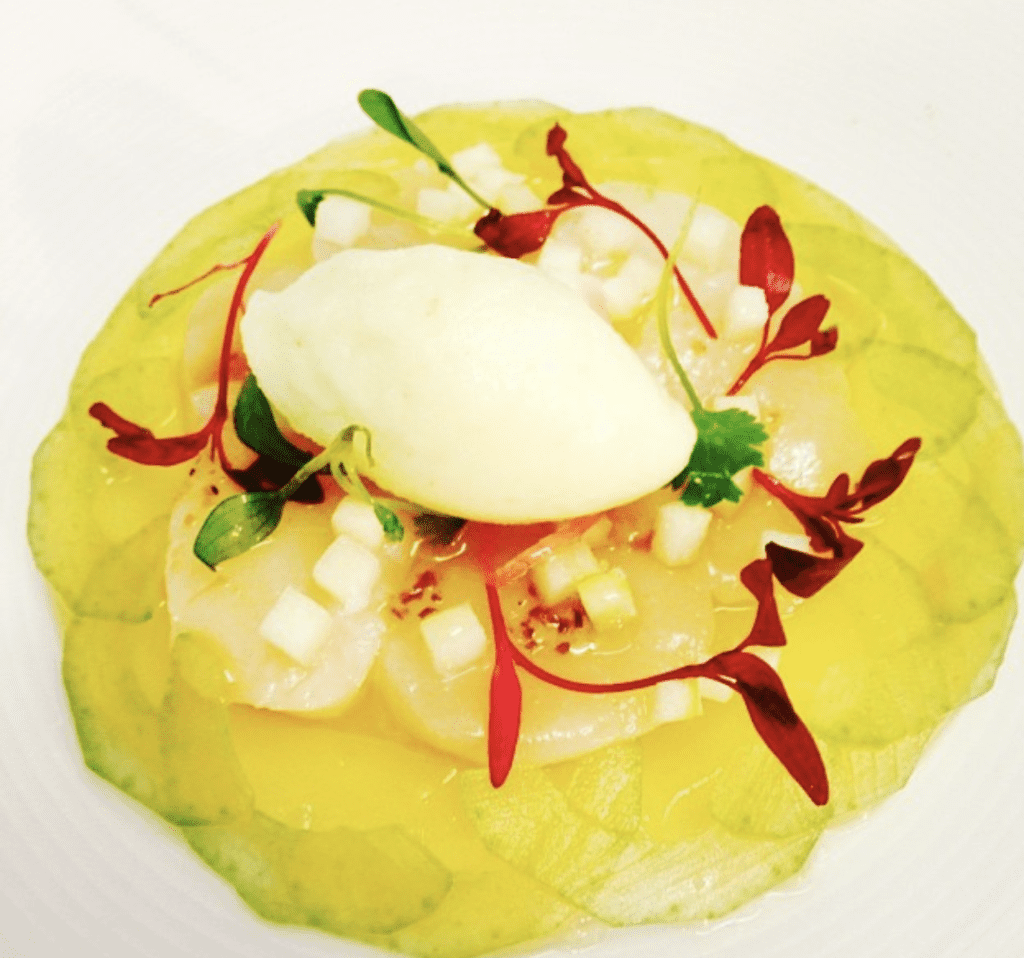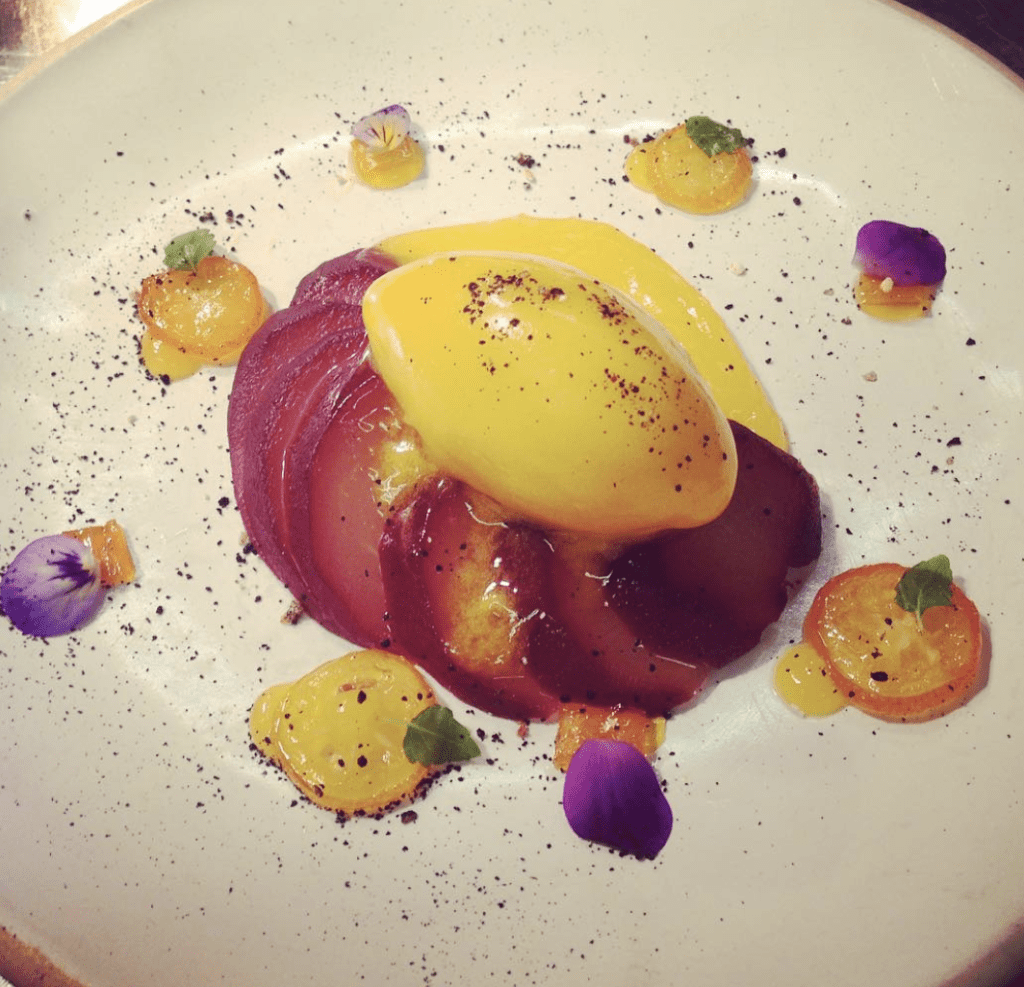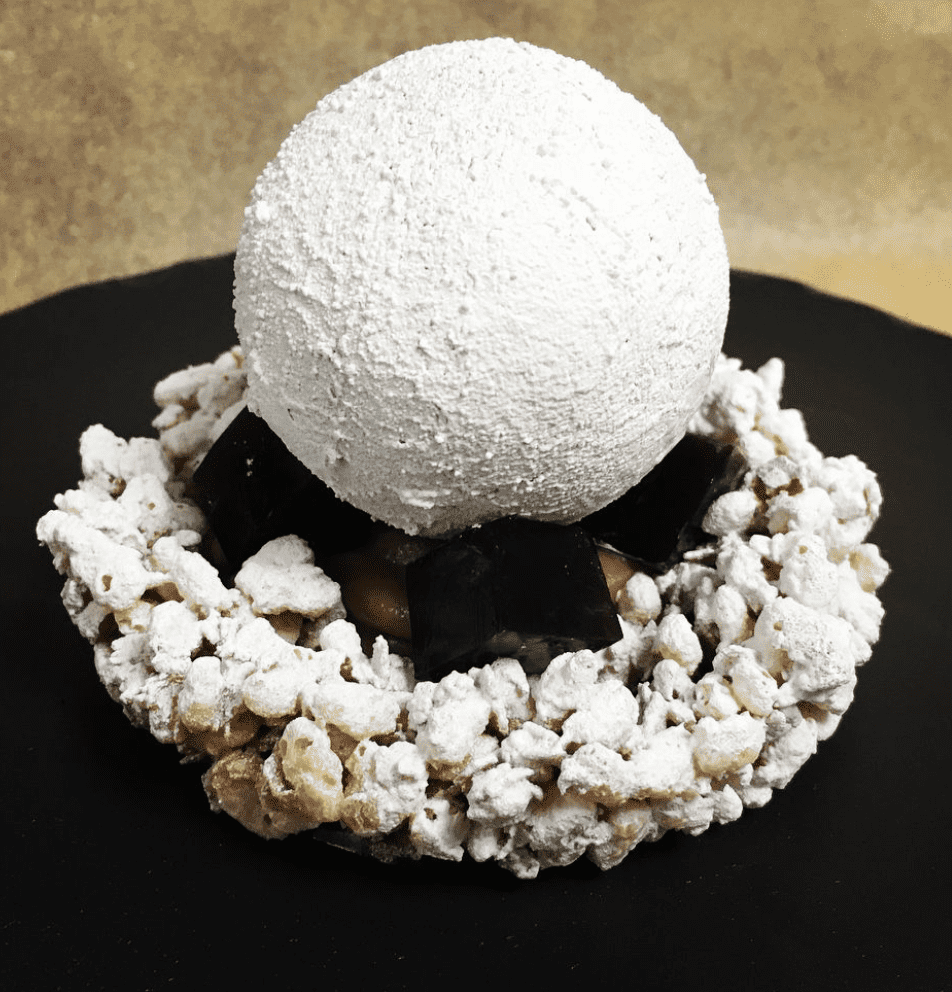 RESTAURANT CONTACT INFORMATION & SOCIAL MEDIA
London, UK
email: 

[email protected]


website: https://www.humblespoonlondon.com/
instagram: https://www.instagram.com/chefanavelazquez/