WHAT IS YOUR FAVORITE BREAKFAST?

A cup of coffee with some simple yogurt and an apple.
IS THERE A CHILDHOOD COMFORT FOOD THAT YOU THINK ABOUT?

Eating ripe tomatoes and freshly picked muscles.
WHICH TALENT WOULD YOU MOST LIKE TO HAVE THAT YOU DON'T POSSESS?

The talent of painting and singing.
WAS THERE ANYTHING THAT YOU THOUGHT YOU WANTED TO DO BEFORE YOU STARTED COOKING?

I wanted to do a lot of things. I studied to become a diplomat, and I also wanted to become a professional dancer.
OF ALL THE FRENCH PASTRIES, WHICH IS YOUR FAVORITE TO MAKE?

None, I don't like baking.
IS THERE ONE FOOD THAT YOU'RE SECRETLY OBSESSED WITH HAVING AT HOME?

Yes, mayonnaise, and I actually fell in love because of it. It is one of the few junk foods that are in my fridge; every time I think of my fridge the mayonnaise is the first thing that comes to mind!
IS THERE A FOOD THAT YOU DISLIKE?

There are a lot of foods that I thought I disliked, but I've come to learn over the years that it was because they were prepared badly that I didn't like them. Right now I am not a big fan of bitter flavors. Some examples include beer lets say. As well as coffee…I can't drink a drop without milk because it is too bitter for me.
IF YOU COULD FIND OUT ANYONE'S SECRET RECIPE, WHOSE AND WHAT WOULD IT BE?

I think it would be the century egg of the restaurant Benu which I ate in Thailand later on. I thought at first that it was absolutely amazing.
WHAT'S YOUR MOST MEMORABLE MEAL AND WHY?

It was the last meal at Noma. It happened recently around November of 2019. I've been many times, and I am actually friends with the team. The progress they are doing there is absolutely incredible…the last guy who created the menu was able to put something stunning together! It was light, striking, whatever positive thing you could say about food really.
WHAT MENTORS HELPED YOU ALONG YOUR JOURNEY OF BECOMING A CHEF?

I never had mentors. I am completely self-taught and self-educated.
THROUGHOUT YOUR EXPERIENCE IN THE FOOD INDUSTRY, HAVE YOU NOTICED A DIFFERENCE BETWEEN KITCHENS THAT ARE RUN BY MEN VS. KITCHENS THAT ARE RUN BY WOMEN? IF SO, WHAT WAS THIS DIFFERENCE, AND HOW DID IT IMPACT THE OVERALL ENVIRONMENT WHILST PREPARING FOOD?

I don't think there is a difference between the environment in kitchens, I just think there is a difference between the personalities of each chef; a woman can be just as much of a bitch as a man. I really think that it's the personality of a chef that really defines the environment in the kitchen either in a positive or a negative way.
IT IS REALLY SAD TO SEE WHAT IS HAPPENING GLOBALLY. YOUNG ASPIRING CHEFS ARE LOOKING TO THEIR HERO'S HOW TO TURN PAIN INTO CREATIVITY. DO YOU HAVE ANY ADVICE ON HOW TO TURN THIS DIFFICULT TIME INTO SOMETHING PRODUCTIVE?

Well you know everybody should be productive in his/her own environment. We all have different needs and different chances and different possibilities. Even the best chefs in the world are looking at how to turn paint into creativity. I don't think there is a magic word. I think the only thing I can say is that everybody should analyze his/her own personal situation whether this is a time of crisis or not, and then transform it into success with creativity and success. That should be the focus of what you really want.
WHAT IS ONE POSITIVE AND ONE NEGATIVE EFFECT COVID-19 HAS HAD ON YOUR LOVE FOR MAKING FOOD?

COVID-19 is shit. I don't know if I can say anything positive about it really. It has forced me and everyone else to think over a lot of things…big chefs, small chefs, female chefs, male chefs. We're all in the same situation. The only good thing I can see is the fact that I am realizing some things about my life that I have never had time to think about before. I am doing precisely that.
HOW HAVE YOU BEEN SPENDING YOUR TIME RECENTLY, HAVE YOU HAD TIME TO CREATE NEW RECIPES?

In recent times, I have found myself to be more of a businesswoman than a chef. I am of course thinking of what kind of future I can give to my team and to the house and to my children. It is frustrating to see that I am just a little drop in the ocean that is moving widely without control in the wind called COVID. But on the other hand, I think that the situation will not last forever. The winners will be those who are the most creative ones!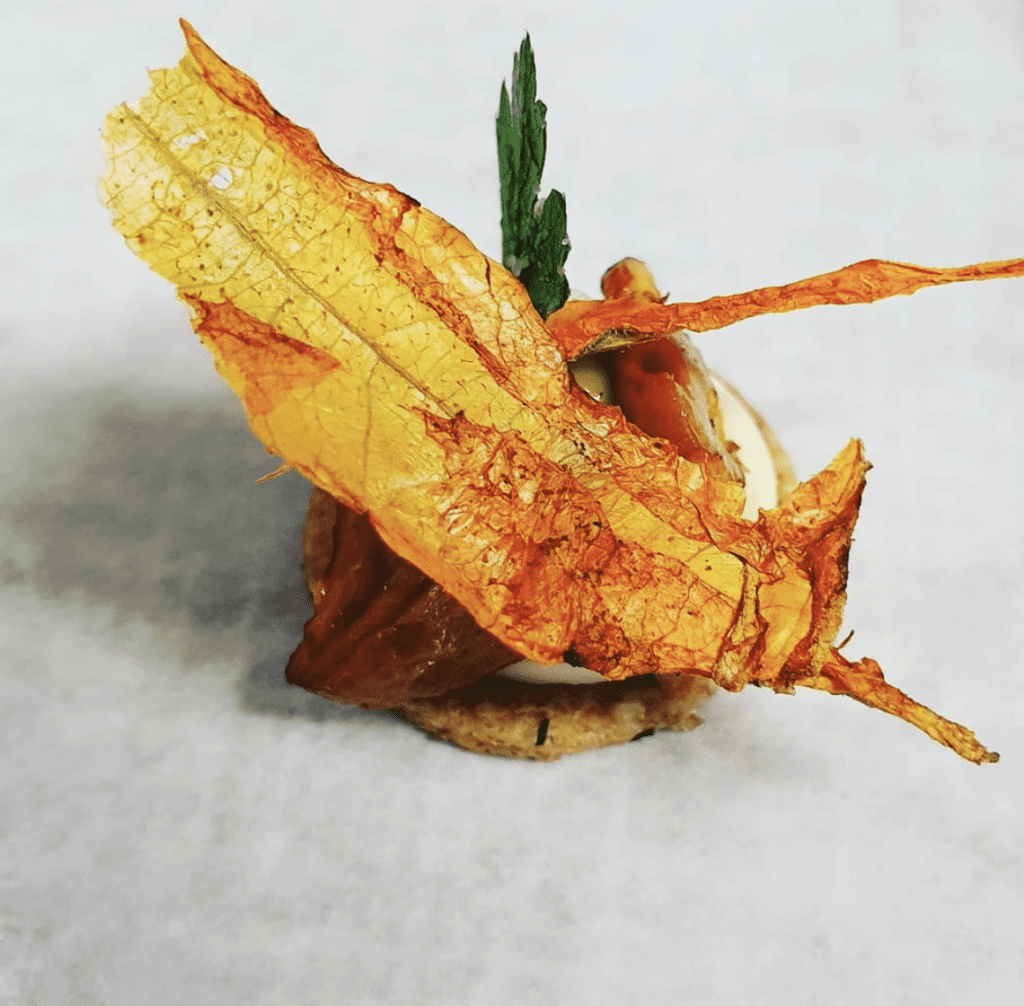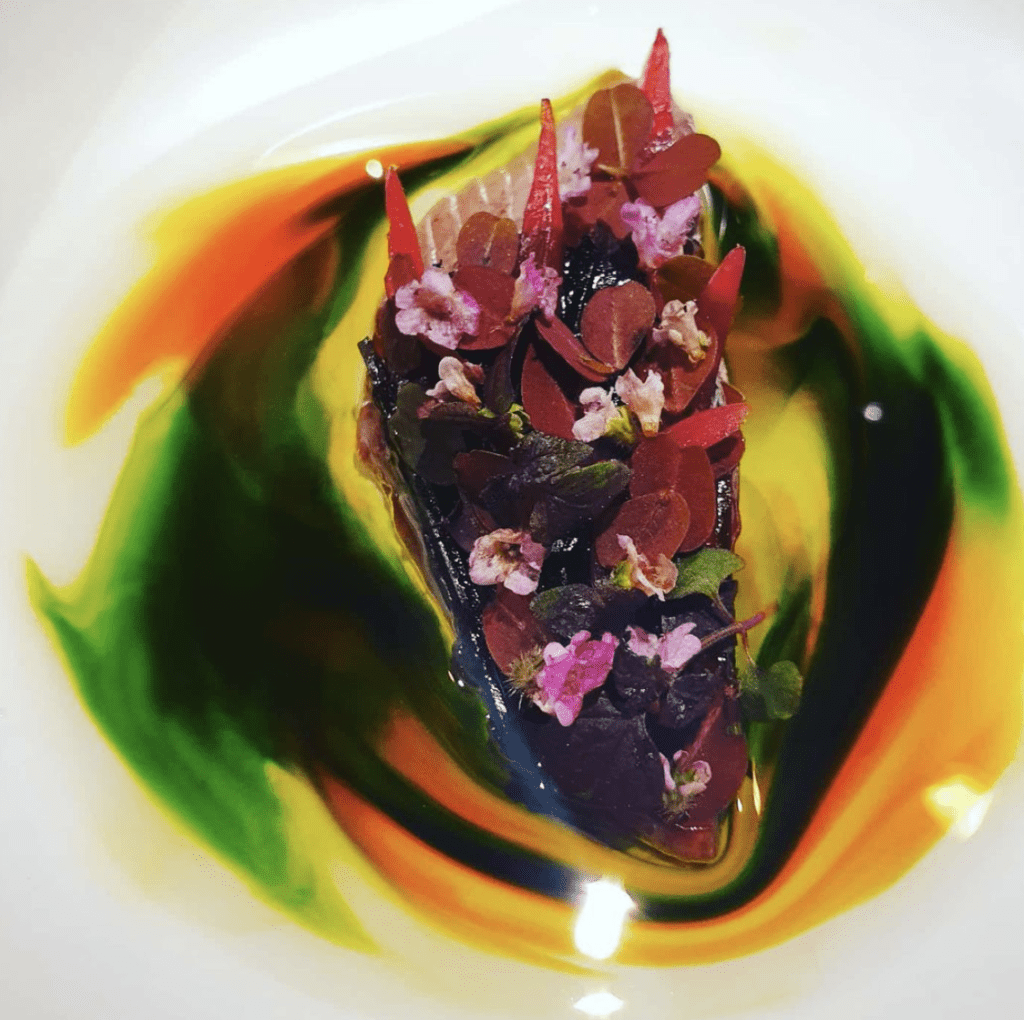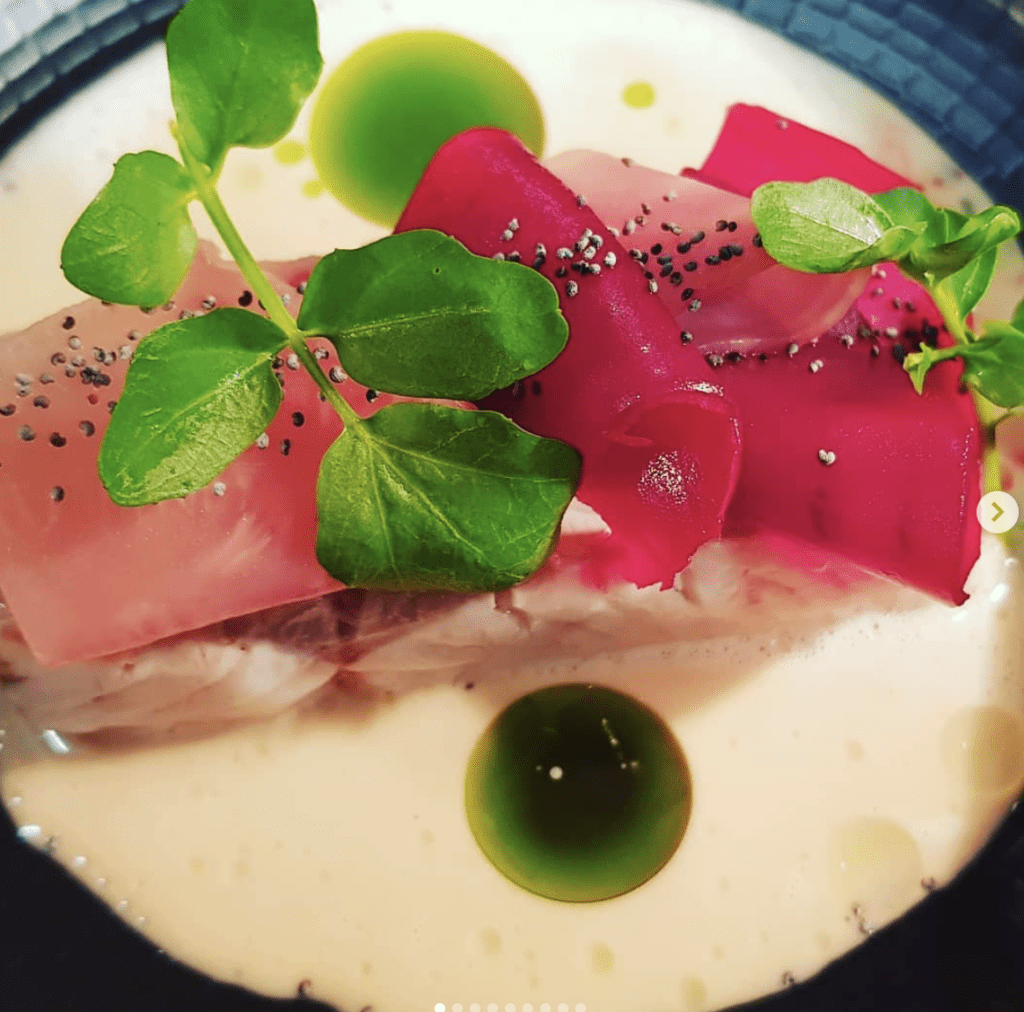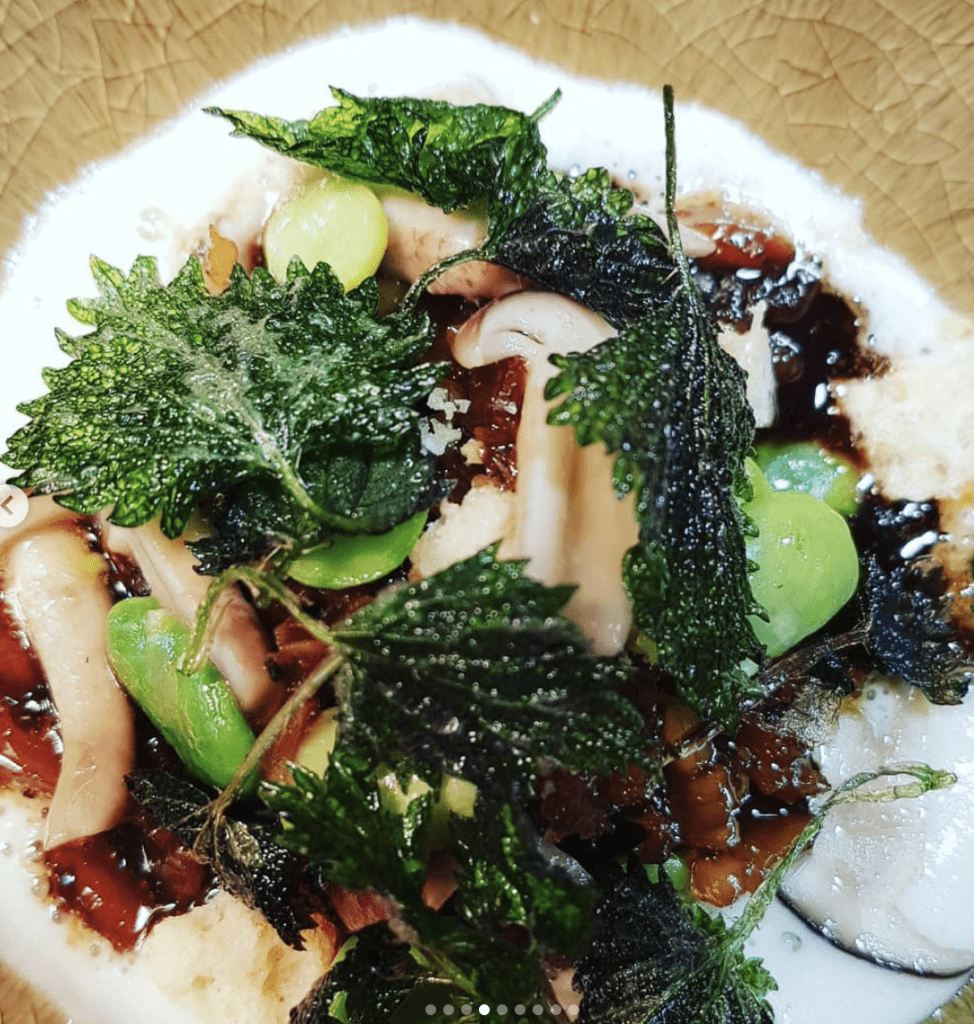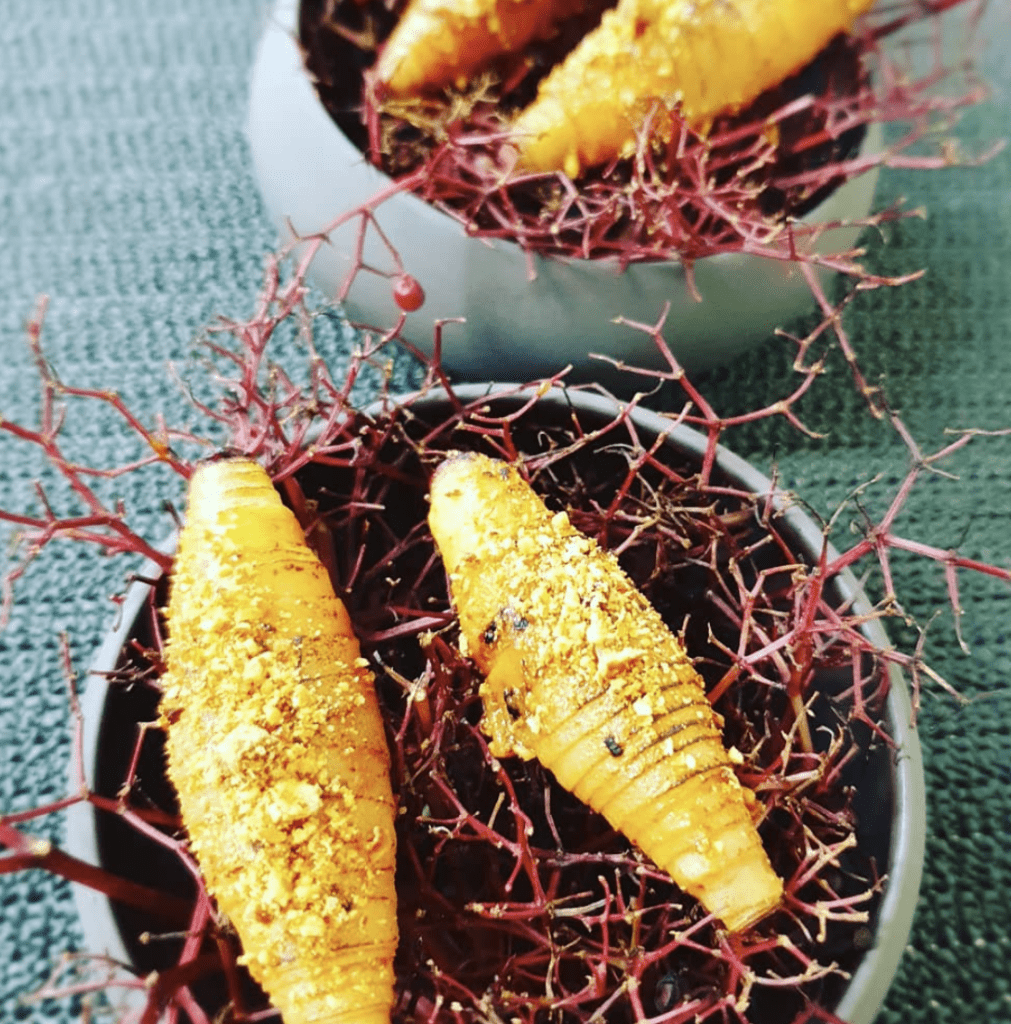 RESTAURANT CONTACT INFORMATION & SOCIAL MEDIA
Kobarid, Slovenia
Hisa Franko ⭐️⭐️
address: Staro selo 1, 5222 Kobarid, Slovenia
website: https://www.hisafranko.com/
e-mail: 

[email protected]


phone number: 386 5 389 4120
instagram: www.instagram.com/hisafranko/