WHAT IS YOUR FAVORITE BREAKFAST?

It has to be a cup of well balanced black coffee to wake up the sensation on my palate.
IS THERE A CHILDHOOD COMFORT FOOD THAT YOU THINK ABOUT?

Honestly a double Sunny side up with crispy white and a runny yolk 😁
WHICH TALENT WOULD YOU MOST LIKE TO HAVE THAT YOU DON'T POSSESS?

Singing
WAS THERE ANYTHING THAT YOU THOUGHT YOU WANTED TO DO BEFORE YOU STARTED COOKING?

I wanted to be a lawyer for female rights or children's welfare.
OF ALL THE FRENCH PASTRIES, WHICH IS YOUR FAVORITE TO MAKE?

French pastries are not my strongest skill set but having a good tart or croissant will make my day really extra special.
IS THERE ONE FOOD THAT YOU'RE SECRETLY OBSESSED WITH HAVING AT HOME?

Yakisoba with old school red Japanese hot dogs and special yakisoba sauce from Utsunomiya!
IS THERE A FOOD THAT YOU DISLIKE?

Chilies.
IF YOU COULD FIND OUT ANYONE'S SECRET RECIPE, WHOSE AND WHAT WOULD IT BE?

Definitely suzumasa-san's (okei sushi) minced abalone liver paste.
WHAT'S YOUR MOST MEMORABLE MEAL AND WHY?

Okei sushi from Shibuya Jingu Mae. Authentic tasty Edo Sushi is an extravagant food for a young chef. I was honored to get a taste of it in the early part of my career. Apart from taste, I would always love to gain an insight into different versions of nigiri sushi that is out of the world. Well, balanced in every single component that molds into a piece of sushi with neta(topping) that is original is hard to come by. Okei sushi had done it for me.
WHAT MENTORS HELPED YOU ALONG YOUR JOURNEY OF BECOMING A CHEF?

Everyone that I have worked alongside had helped me including my customers. Those who supported me and gave me chances despite being a female in the extremely male-dominated Japanese kitchen and those who didn't think that a female can or should be a sushi chef.
THROUGHOUT YOUR EXPERIENCE IN THE FOOD INDUSTRY, HAVE YOU NOTICED A DIFFERENCE BETWEEN KITCHENS THAT ARE RUN BY MEN VS. KITCHENS THAT ARE RUN BY WOMEN? IF SO, WHAT WAS THIS DIFFERENCE, AND HOW DID IT IMPACT THE OVERALL ENVIRONMENT WHILST PREPARING FOOD?

To be honest I haven't worked in a kitchen that is run by women other than my own now. Based on the dining experience in both kitchen run by men and women I really do not feel that gender matters or gender is a good indication of the environment. It all goes down to the personality of the chef.
IT IS REALLY SAD TO SEE WHAT IS HAPPENING GLOBALLY. YOUNG ASPIRING CHEFS ARE LOOKING TO THEIR HERO'S HOW TO TURN PAIN INTO CREATIVITY. DO YOU HAVE ANY ADVICE ON HOW TO TURN THIS DIFFICULT TIME INTO SOMETHING PRODUCTIVE?

It's truly sad to see the world go through such a pandemic situation but I strongly believe that as part of the food industry we are blessed with the gift to make people happy during such downtime. I see it as the same as a therapist. Chefs are therapist to many. Our food made with love, passion, and soul will put a smile into diners' hearts, making quarantine time better for families and individuals. Such time is great for chefs to have more RnD, recreate and fine-tune dishes to prepare for the comeback when situations are settling.
WHAT IS ONE POSITIVE AND ONE NEGATIVE EFFECT COVID-19 HAS HAD ON YOUR LOVE FOR MAKING FOOD?

Regardless of any situation, there has not been any negative effect on my love for cooking. It just grows stronger each day. Not sure if anything will affect my love for cooking.
HOW HAVE YOU BEEN SPENDING YOUR TIME RECENTLY, HAVE YOU HAD TIME TO CREATE NEW RECIPES?


In my country, Singapore things have pretty much gone back to normal other than the safe distancing and curfews for restaurants. Our menu changes daily here in Kappou, hence I've always been creating new recipes with ingredients that I receive.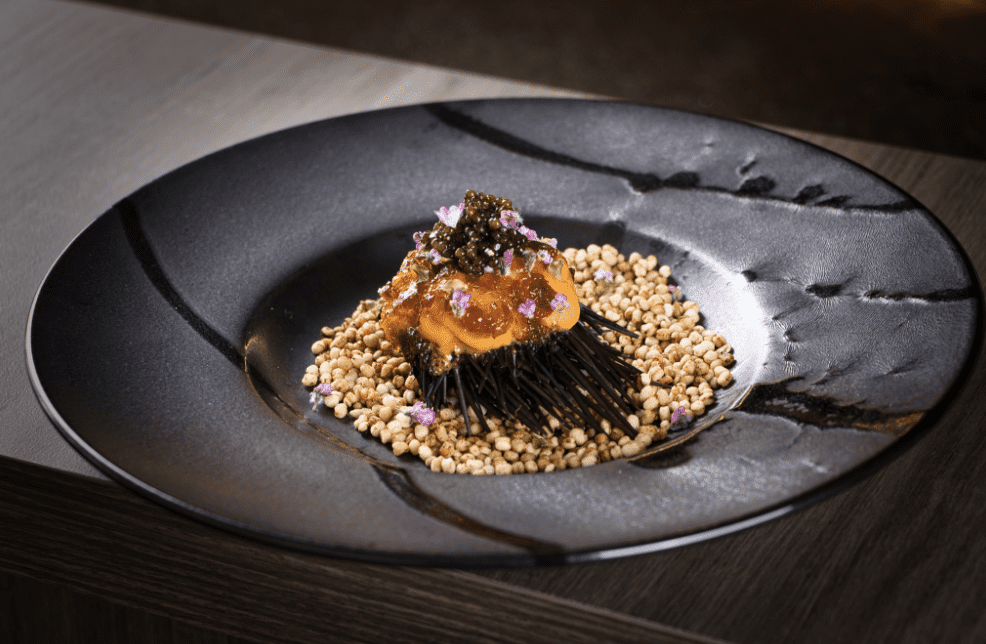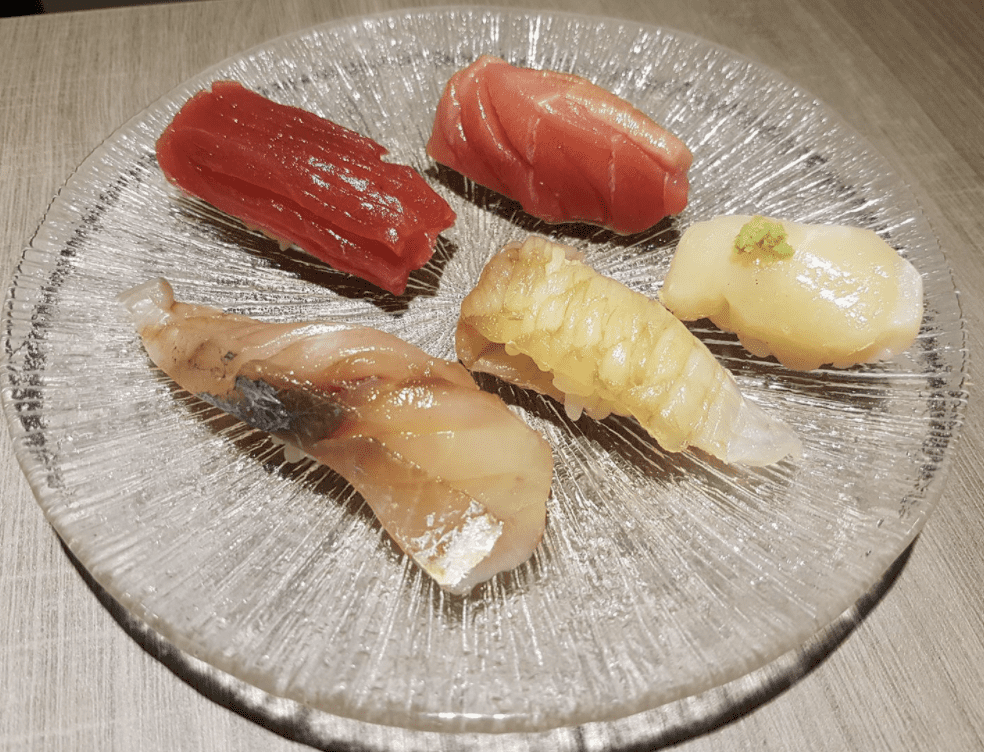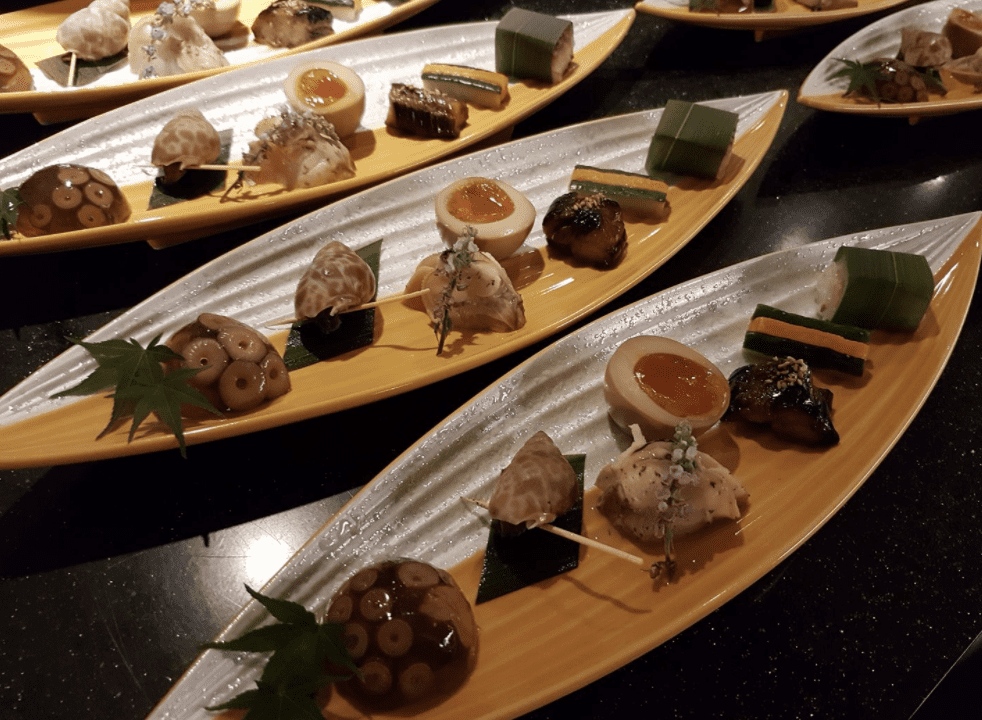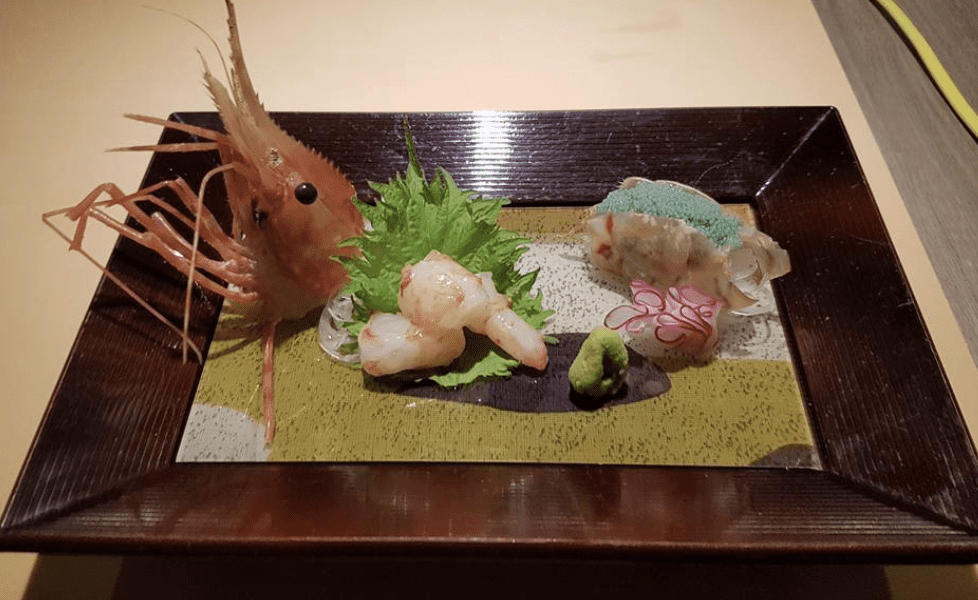 RESTAURANT CONTACT INFORMATION & SOCIAL MEDIA
Singapore, Singapore
Kappou
www.instagram.com/aeron.choo
address: 190 Middle Rd, #02-10A, Singapore 188979
email: 

[email protected]


website: https://www.facebook.com/KappouJapanesesushitapasbar/
instagram: https://www.instagram.com/kappousushi/ www.instagram.com/aeron.choo
Phone: +65 9819 2058