WHAT IS YOUR FAVORITE BREAKFAST?

I like what they call in the UK a greasy spoon. Fried potatoes, beans, garlicky mushrooms, and some kinda smokey protein. As I am vegan I usually make my own.
IS THERE A CHILDHOOD COMFORT FOOD THAT YOU THINK ABOUT?

My grandmother is from St. Lucia and she uses to make me cooked green bananas with fried fish and spicy creole sauce. It is the ultimate comfort food, starchy firm bananas cooked in salt, and that rich tomato-based sauce with hints of cooked onion inside. Then the fish was marinated in garlic and homemade Caribbean green seasoning then fried to perfection.
WHICH TALENT WOULD YOU MOST LIKE TO HAVE THAT YOU DON'T POSSESS?

I wish I could be a better business owner than a creative.
WAS THERE ANYTHING THAT YOU THOUGHT YOU WANTED TO DO BEFORE YOU STARTED COOKING?

Well no. I wanted to write, I wrote books. I am a trained food scientist and I do that. I am still doing my other dreams.
OF ALL THE FRENCH PASTRIES, WHICH IS YOUR FAVORITE TO MAKE?

Good question. I am Barbadian and French so from a vegan perspective, it would be a croissant. I love making the buttery layers and pulling them apart in the final product
IS THERE ONE FOOD THAT YOU'RE SECRETLY OBSESSED WITH HAVING AT HOME?

A jar of store-bought plain hummus that I can customize and artisanal flatbread that looks like crackers.
IS THERE A FOOD THAT YOU DISLIKE?

Oh gosh not really. I am unable to eat rile banana since childhood. The taste and texture don't work for me.
IF YOU COULD FIND OUT ANYONE'S SECRET RECIPE, WHOSE AND WHAT WOULD IT BE?

My husband's aunt has a seasonal bake shop in Barbados. She is a consistent baker. When I was in secondary school I failed at making traditional sponge cake. Her sponge cakes are perfect and consistent. Even though I do not eat anything with eggs I wish I could make her sponge cake.
WHAT'S YOUR MOST MEMORABLE MEAL AND WHY?

Pressing the search bar button in my head. Ok prior to being vegan it is a galette made from buckwheat flour with smoked salmon cooked in a lemony cream sauce. It was from a French breakfast place. I went to it whenever I felt down and that would just lift me up.
WHAT MENTORS HELPED YOU ALONG YOUR JOURNEY OF BECOMING A CHEF?

Iwan Hokahin a Dutch chef and a dear friend. I met Iwan on November 30th 2011…I remember the day because I was living in St Maarten and it was the independence day of Barbados. Iwan can be seen as one of those badass tv chefs that don't play but he thought my focus, perfecting my craft and cooking good food and not just trendy food. Iwan taught me resilience which helped me to reinvent myself a bit.
My husband Ramon Marshall had also been a big factor in my present life. He keeps the motivation button on. Tries to tame me into consistency and sets the bar high for me.
THROUGHOUT YOUR EXPERIENCE IN THE FOOD INDUSTRY, HAVE YOU NOTICED A DIFFERENCE BETWEEN KITCHENS THAT ARE RUN BY MEN VS. KITCHENS THAT ARE RUN BY WOMEN? IF SO, WHAT WAS THIS DIFFERENCE, AND HOW DID IT IMPACT THE OVERALL ENVIRONMENT WHILST PREPARING FOOD?

I have never worked in anything else but a male dominates the kitchen. I honestly didn't like my experience. When I lead I also can be a pain to work around but I find I am more understanding.
IT IS REALLY SAD TO SEE WHAT IS HAPPENING GLOBALLY. YOUNG ASPIRING CHEFS ARE LOOKING TO THEIR HERO'S HOW TO TURN PAINT INTO CREATIVITY. DO YOU HAVE ANY ADVICE ON HOW TO TURN THIS DIFFICULT TIME INTO SOMETHING PRODUCTIVE?

This is an inspirational time that came out of sadness. Build a global brand and try to go beyond e-commerce. I do not have the answer but the focus should be reaching the world through food. Write a niche cookbook that the world can resist. Build a company from home that has the capability to reach the world. Look at food as a functional tool and bring the world food that heals. Get on platforms and teach skills that you have perfected. This time has forced us into reflection so shine back brighter.
WHAT IS ONE POSITIVE AND ONE NEGATIVE EFFECT COVID-19 HAS HAD ON YOUR LOVE FOR MAKING FOOD?

I recently moved to the UK during this pandemic. I stopped cooking for a while and I thought I retired. I ate British processed food for a while. I am a newlywed so I spent a lot of time at home with my husband and it was a hard time on our marriage because we were facing each other a lot. What came out of that was him getting me out of my rut and he got me bk in the kitchen creating again.
HOW HAVE YOU BEEN SPENDING YOUR TIME RECENTLY, HAVE YOU HAD TIME TO CREATE NEW RECIPES?

I am working on two projects with my husband. We have created a modern condiment line that pays homage to our West Indian roots. I also started making fermented vegan cheese using a powerful superfood ingredient and working on some plant-powered protein options.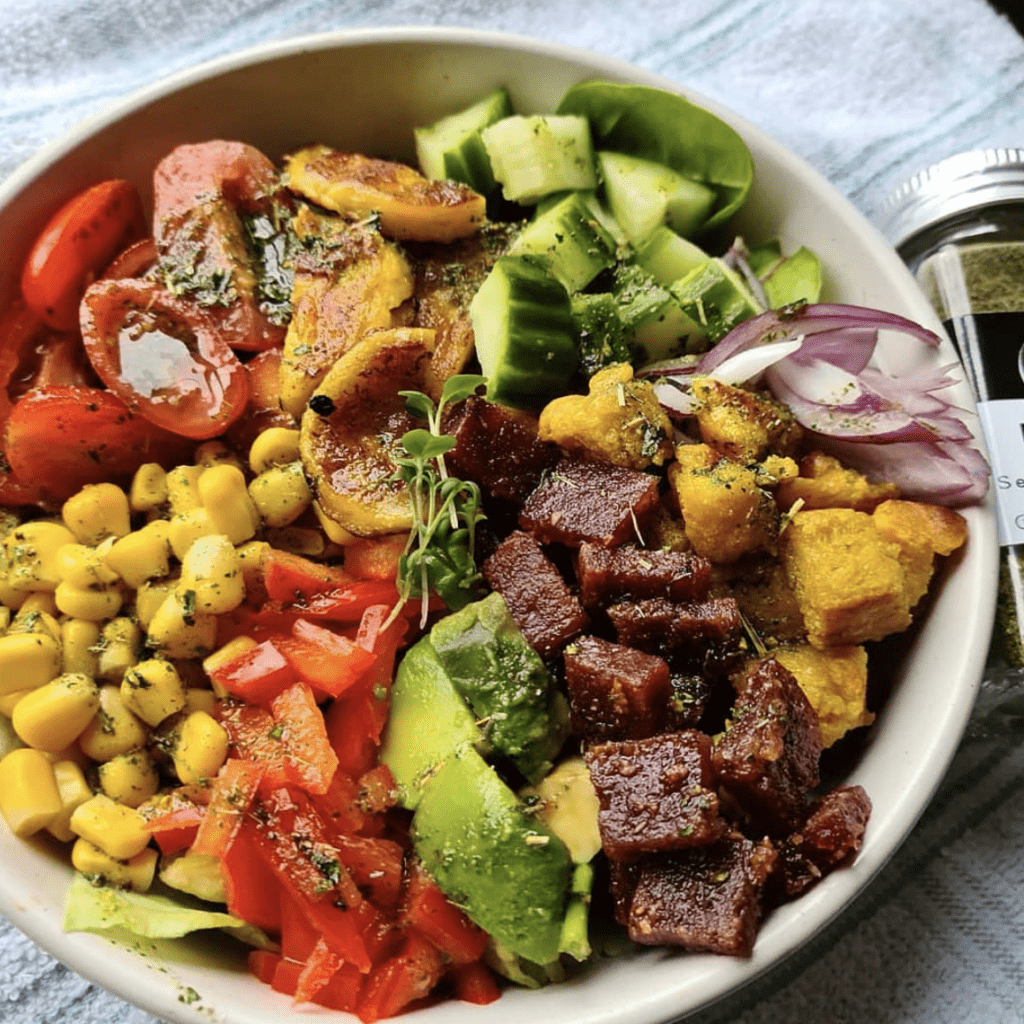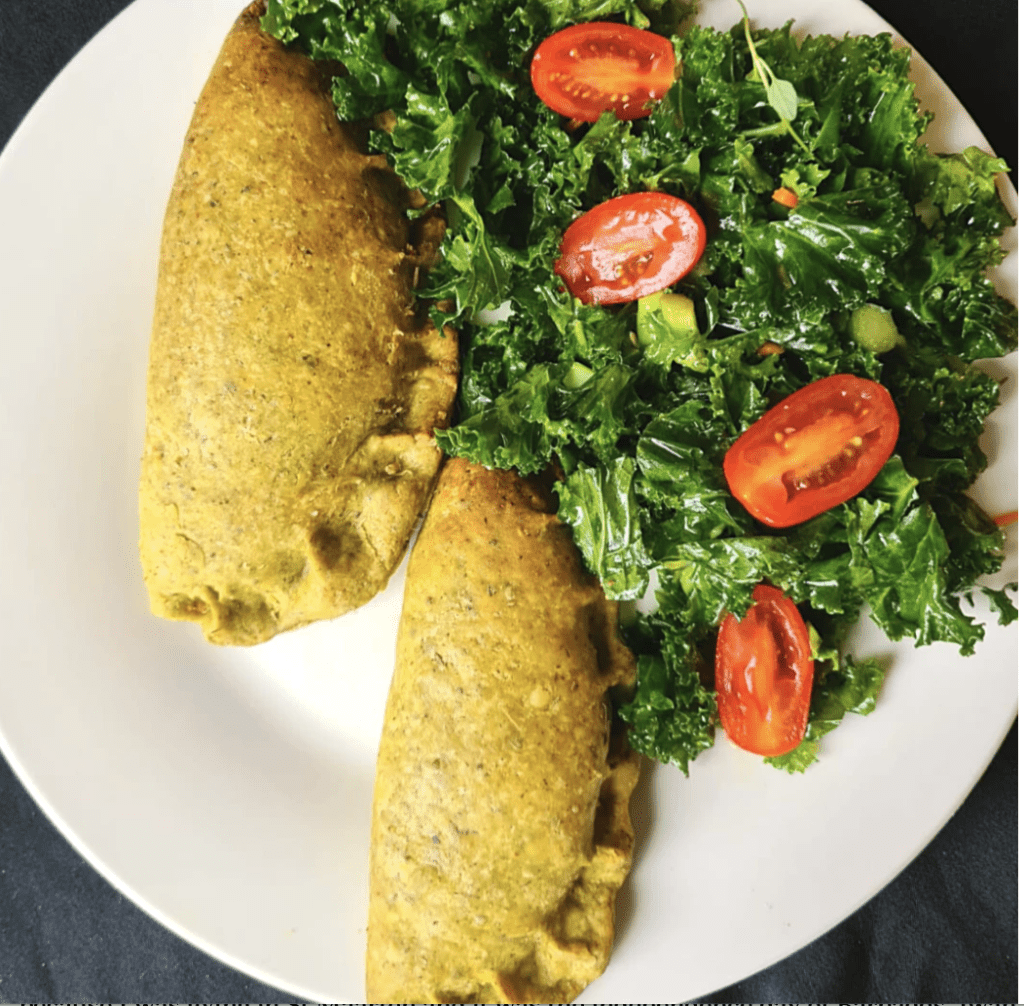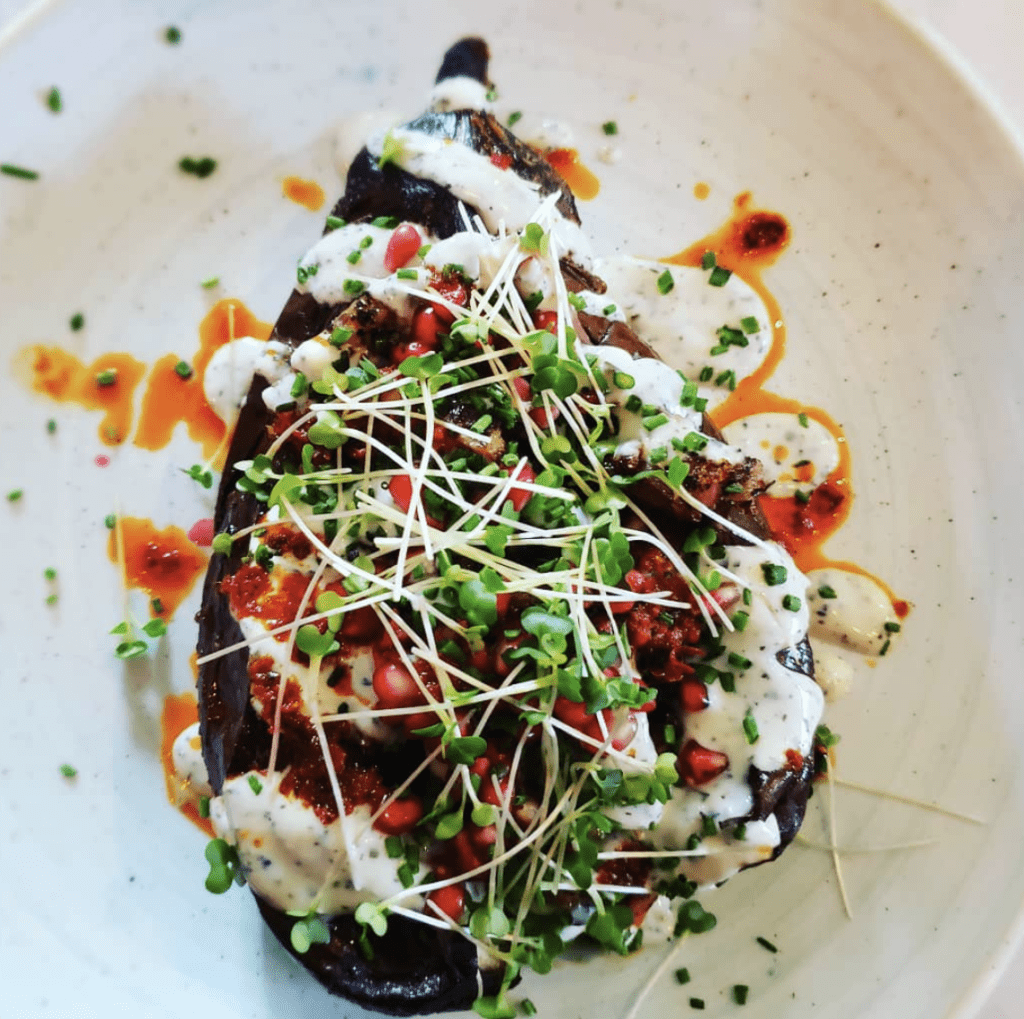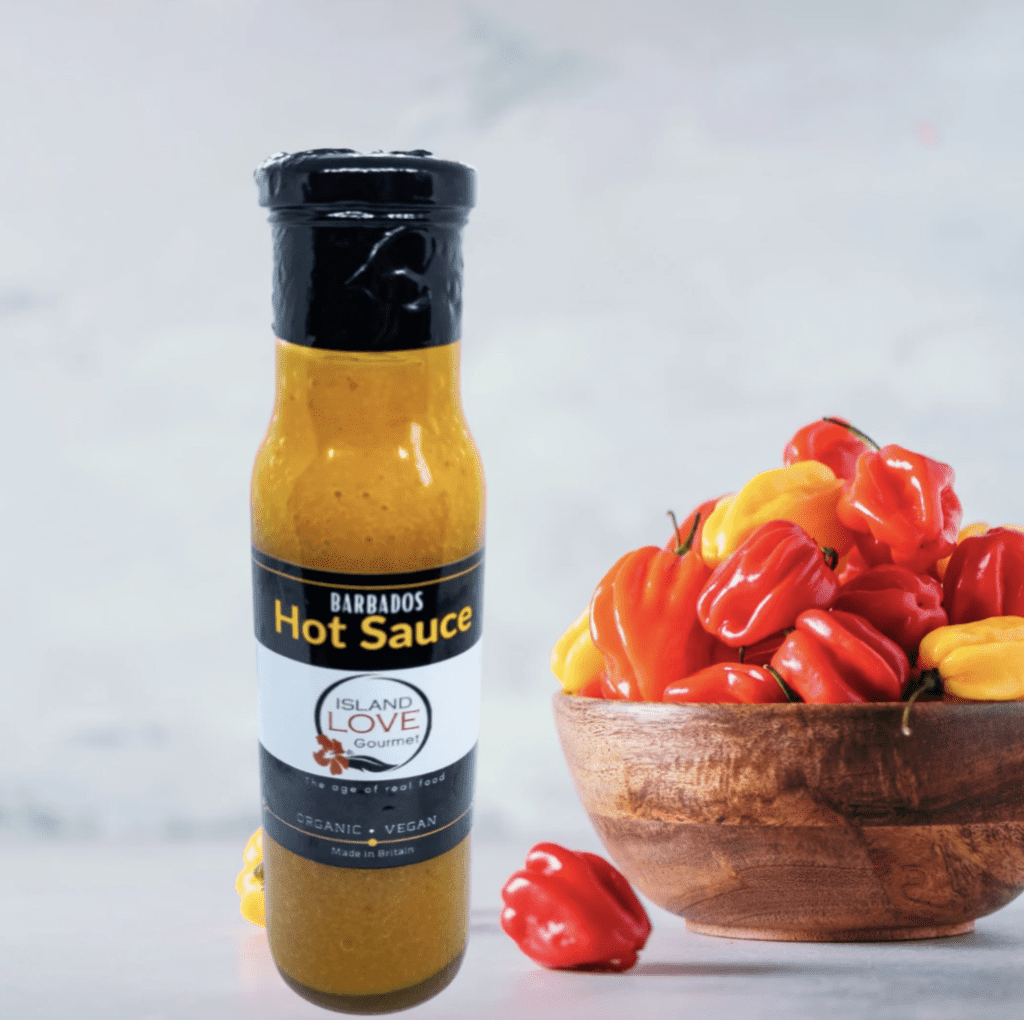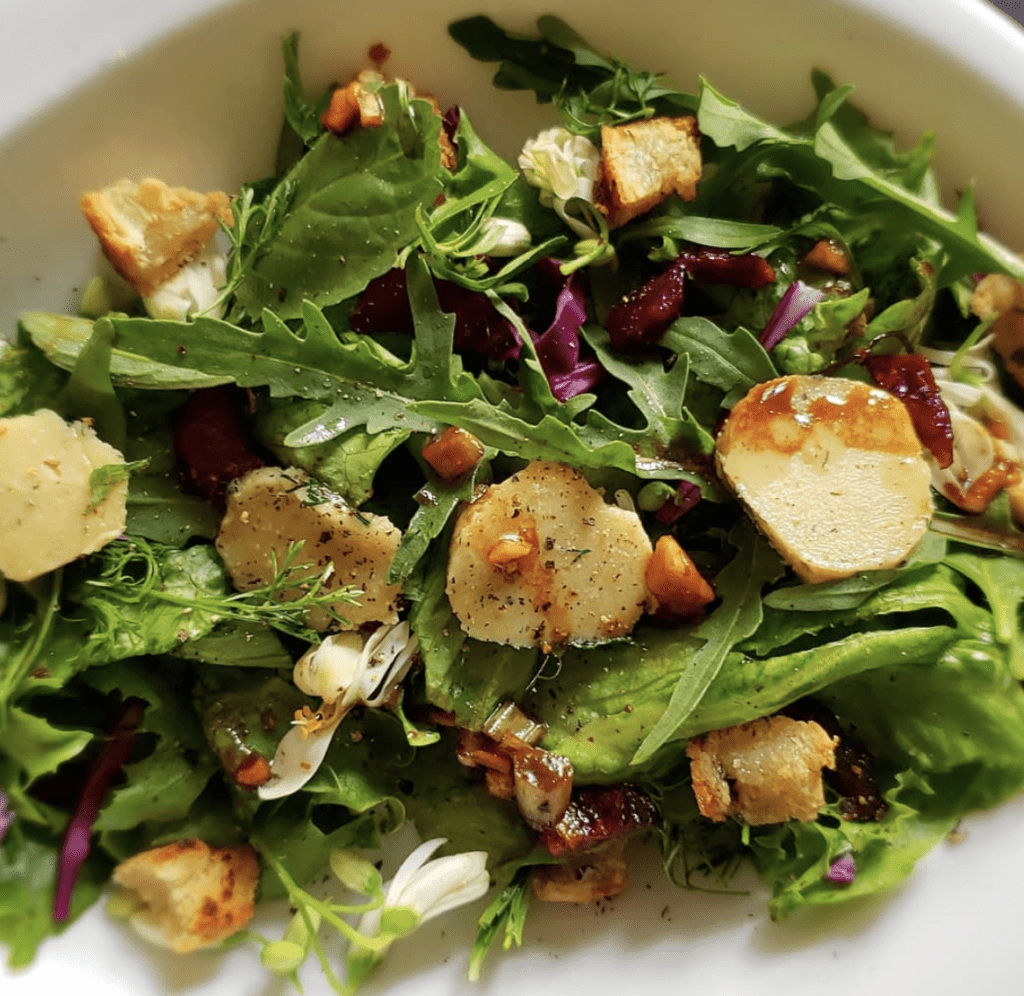 RESTAURANT CONTACT INFORMATION & SOCIAL MEDIA
Bridgetown, Barbados
instagram: https://www.instagram.com/sustainabletaymer/?hl=en and https://www.instagram.com/taymermason/
email: 

[email protected]


website: https://islandlovegourmet.com/