photography by F r a n k M a r a n d o
WHAT IS YOUR FAVORITE BREAKFAST?

When I do have the opportunity to have my favorite for breakfast it's fried fish with yellow Carolina grits. My mother always makes this for me when I go home to visit. Oh, and you can't leave out the old bay hot sauce. No fish and grits meal is complete until you add your hot sauce! 
IS THERE A CHILDHOOD COMFORT FOOD THAT YOU THINK ABOUT?

Why yes!! I always have cornbread and collard greens on my mind. My grandmother Lucy was the queen of the kitchen she would cook for hours. Although it was so hard waiting those long hours it was worth it once we all got together to eat as a family. 
WHICH TALENT WOULD YOU MOST LIKE TO HAVE THAT YOU DON'T POSSESS?

Hmm? Good question. I guess singing lol. I'm a pretty good rapper but I can not hold a note. Lol, I'll leave that up to Beyonce while me and Jay can spit some bars. 
WAS THERE ANYTHING THAT YOU THOUGHT YOU WANTED TO DO BEFORE YOU STARTED COOKING?

Yes, dancing was my first love then fashion. And while being a stylist for so many years in NYC I found my new love which was cooking. It's there where I made the discussion to go to culinary school and step out on faith with becoming a chef. I can say once I took that career change I never looked back. 
OF ALL THE FRENCH PASTRIES, WHICH IS YOUR FAVORITE TO MAKE?

Ohhhhh to be honest me and pastries have a love-hate relationship. Let's just say I'll stick to the basics like puddings, cakes, and cookies lol. 
IS THERE ONE FOOD THAT YOU'RE SECRETLY OBSESSED WITH HAVING AT HOME?

Yes, but unfortunately it's no longer a secret. Lol, It's RAMEN!!!! During the pandemic, there were so many of my favorite restaurants closed. And bc of that I took that time to master all things ramen, like broth, noodles, and topping. And look at me now I'm running a ramen business. I would say I turned my obsession into a blessing. 
IS THERE A FOOD THAT YOU DISLIKE?

Hmmm…I dislike? …wow that's a hard question. I would say anything made without love, please don't serve it to me. I want to taste your passion and love for food. And nothing less, there you have it. I dislike food with no love. 
IF YOU COULD FIND OUT ANYONE'S SECRET RECIPE, WHOSE AND WHAT WOULD IT BE?

I would love to know one of David Chen's ramen recipes. I follow him on Instagram @nichijou.ramen and all of his creations are so beautiful. I can just visually taste the goodness in each bowl. It would be an honor to try one of his recipes one day. 
WHAT'S YOUR MOST MEMORABLE MEAL AND WHY?

My most memorable meal would be by Chef Omar Tate when he was a chef resident with meet resident back in Dec 2018. Chef Omar Tate is such an inspiration to the world of food. Through his storytelling and menu, he shares his stories of his upbringing and black history. It was an eight-course with beverage pairings. That's the most I've ever had in one sitting. Yet I will never forget he's the chef that made me like and now love oysters. I can taste the passion in each course. I always think back to the dinner. It was such a magical night in celebration of my bf birthday. That's a dinner and night we'll never forget. @coltrane215 @honeysuckle_projects
WHAT MENTORS HELPED YOU ALONG YOUR JOURNEY OF BECOMING A CHEF?
Melba Wilson is one of my mentors whom I love very much. Our relationship over the years has grown from being professional to personal. I'm very grateful to have such a wise mentor that can show me the ropes not only in the restaurant world but in life overall.
And also because of Melba, I have another great mentor Chef Marcus Samuelsson. I have what you would call the dynamic duo of mentors. And you better believe that because of them I am who I am today in this industry. I've learned so much from them both.
#harlemstrong
THROUGHOUT YOUR EXPERIENCE IN THE FOOD INDUSTRY, HAVE YOU NOTICED A DIFFERENCE BETWEEN KITCHENS THAT ARE RUN BY MEN VS. KITCHENS THAT ARE RUN BY WOMEN? IF SO, WHAT WAS THIS DIFFERENCE, AND HOW DID IT IMPACT THE OVERALL ENVIRONMENT WHILST PREPARING FOOD?
Yes, there's a huge difference. I've had the experience in both. It's challenging being the only woman with all men. Yet, what won't kill you will make you stronger. I learned how to be tough and learned great leadership skills.
But there will always be something special about a kitchen full of women. I had that experience when I first started working at Red Rooster in Harlem. It was the absolute best experience ever. Women just work well together. And once you have your Routine down that line will be your best line. Plus the food is much better to me. Lol, women cook with so much love. And not only that we help each other out with everything. There was no competition. We worked as a team, we have grew as a team, and we won as a team.
IT IS REALLY SAD TO SEE WHAT IS HAPPENING GLOBALLY. YOUNG ASPIRING CHEFS ARE LOOKING TO THEIR HERO'S HOW TO TURN PAIN INTO CREATIVITY. DO YOU HAVE ANY ADVICE ON HOW TO TURN THIS DIFFICULT TIME INTO SOMETHING PRODUCTIVE?
Absolutely!! We are all experiencing these difficult times together. And the best advice I could give is to first take time for yourself, your mental health, and your physical health. You must put yourself first and listen to your needs. Once you have that in order you can then move one to the next step. And that could be family, friends, or career.
I would say this time is valuable and staying busy is important. Put yourself in a position to learn, grow, and overcome the hard times. I read and write a lot to stay creative.
I took this time to learn more things as a chef. I challenged myself. And now I'm reaping the benefits of what I prayed and prepared myself for. Nothing good comes easy so you must always stay obedient to the things you pray for and the doors will start to open up for you. BUT you must be ready!
WHAT IS ONE POSITIVE AND ONE NEGATIVE EFFECT COVID-19 HAS HAD ON YOUR LOVE FOR MAKING FOOD?
One positive is that I didn't give up on myself and my gift of being a chef. There were times when I just wanted to give up. I didn't know what to do and didn't know what was next. I kept faith for my future and knew something good would finally come out of the pandemic. You must keep the faith and know those things you pray for will soon be a reality.
One negative is that unfortunately there was a lot of pain during this time. With different industries and families. There are people and places that we can never get back. It's up to us to stay positive and optimistic for each other. There's a light at the end of the tunnel. And that light we must never turn down. That's the bittersweet part of life, there's some good and some bad. That's life and life is what you make it. Keep the faith and make it great!
HOW HAVE YOU BEEN SPENDING YOUR TIME RECENTLY, HAVE YOU HAD TIME TO CREATE NEW RECIPES?
That's exactly what I've been doing. Staying creative through cooking and creating new experiences on a bi-monthly basis. I promised myself while things get busy to always put time in for myself too. So that way I can have a healthy lifestyle balance.
I create ramen experiences every other month. That way I can enjoy my personal life, create new menus, execute the menu, set up the pop-up, and then once I'm done, back to personal life. I've been operating on that schedule since October 2020. And it's great!! I'm not too overwhelmed all at once. I have me time, creative time, and cooking time. That's the balance I speak of. It's a must! This pandemic taught me balance and I will continue to live my life this way from here on out. 🙂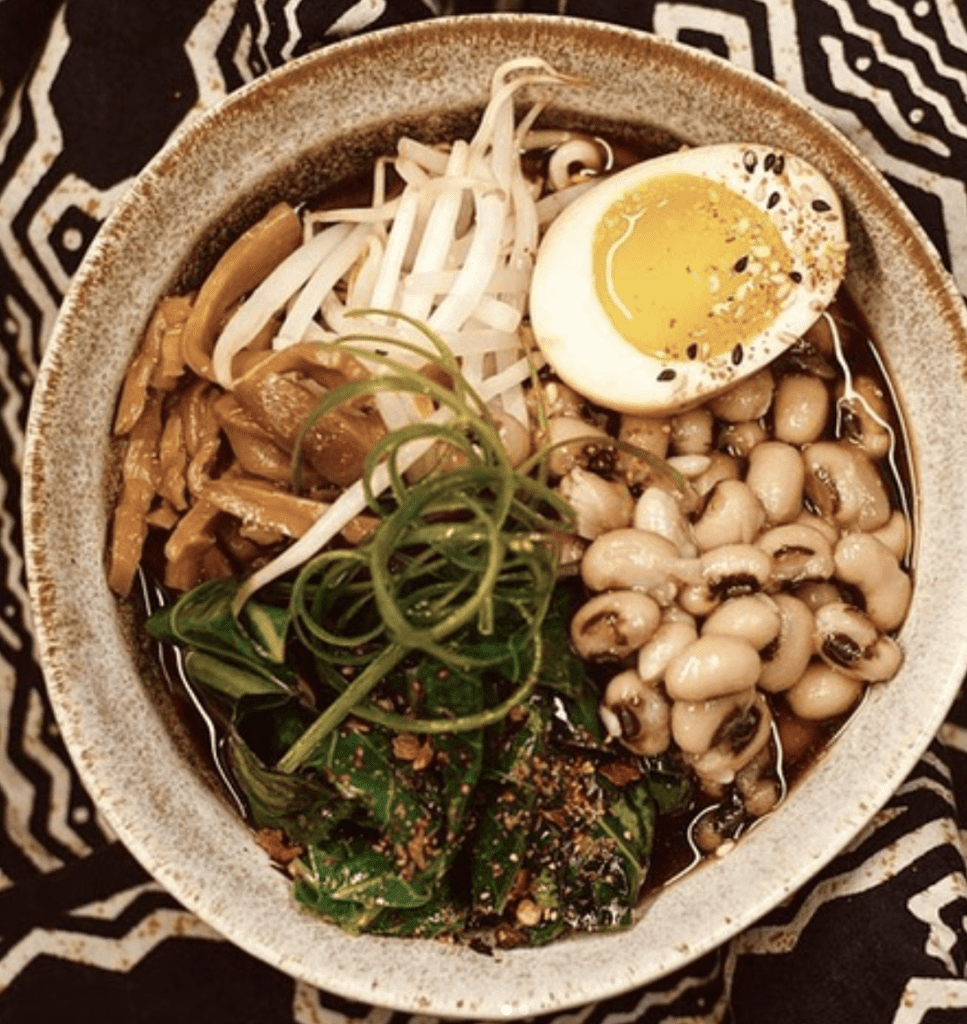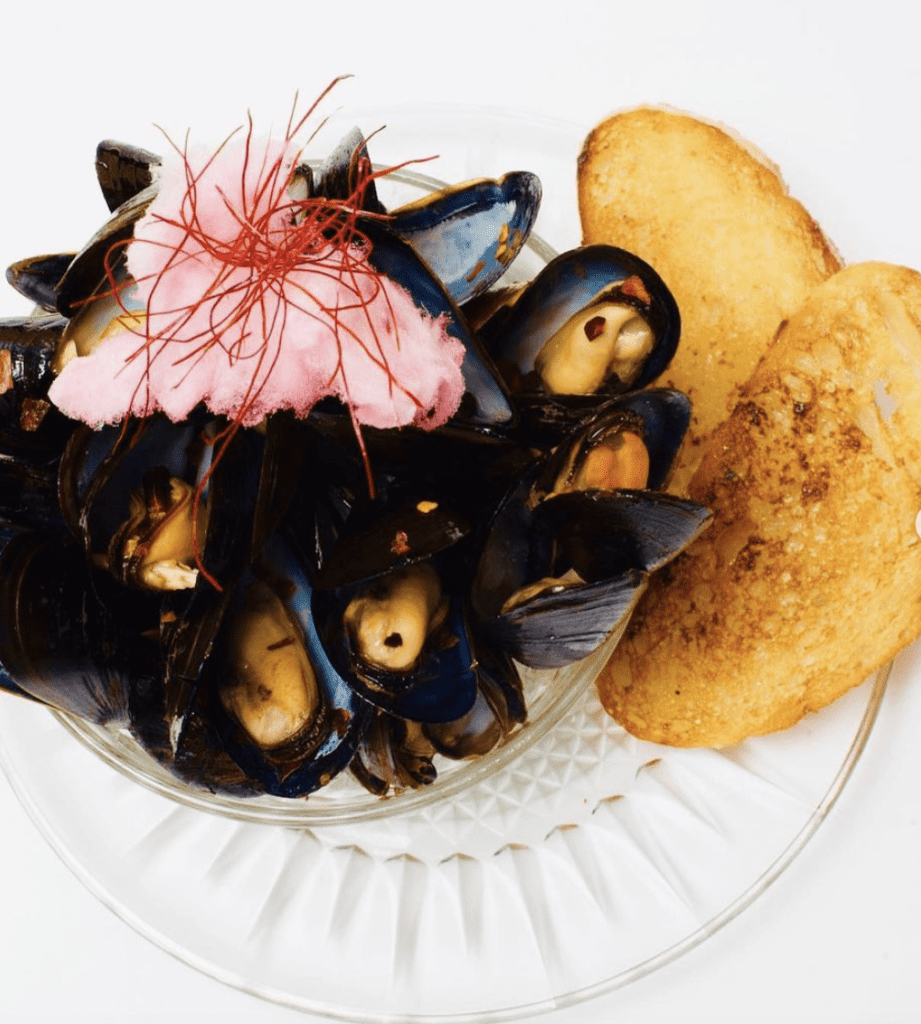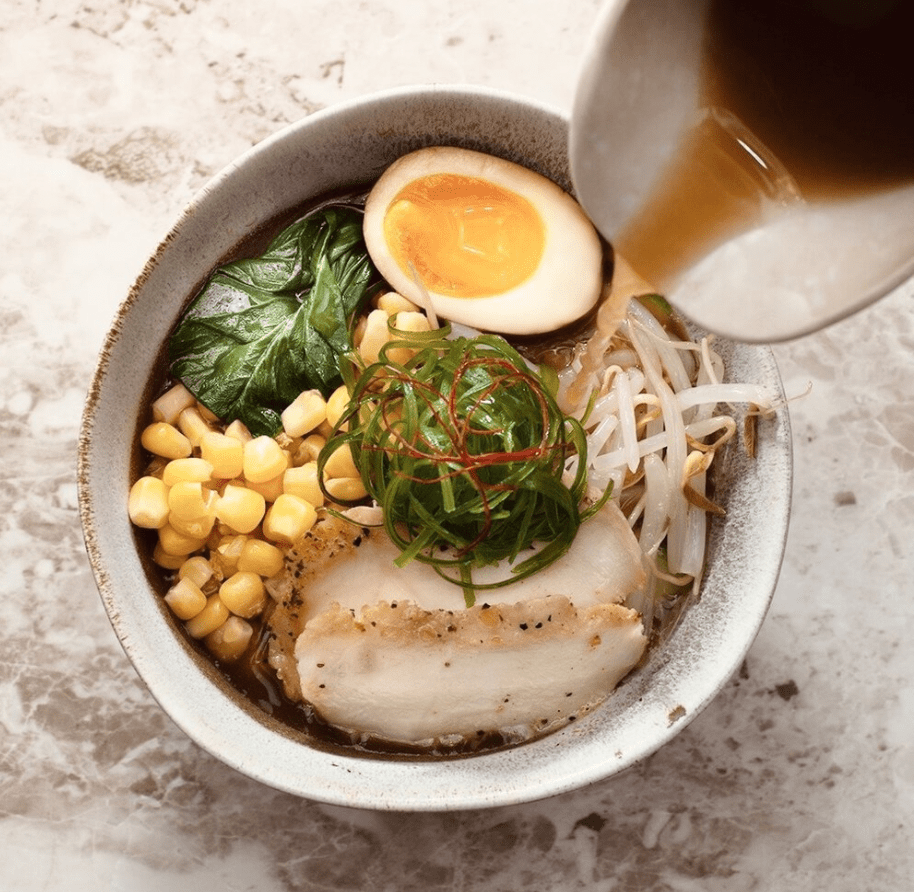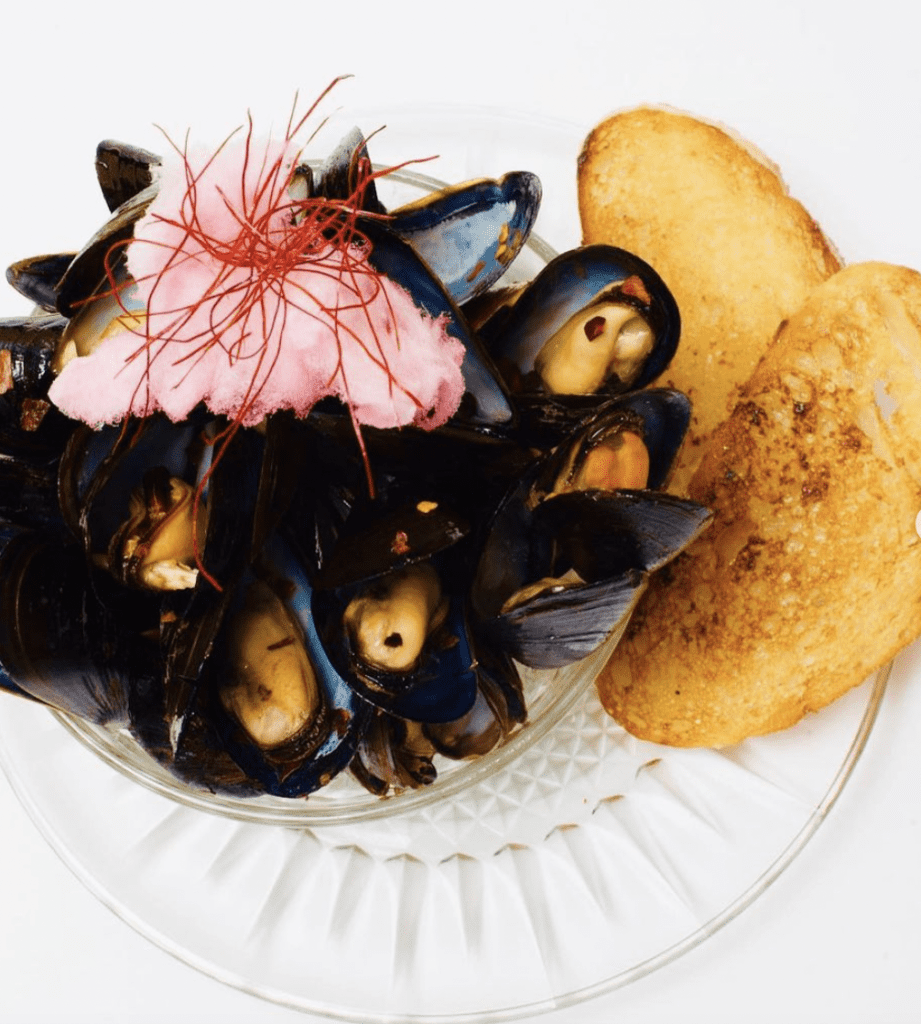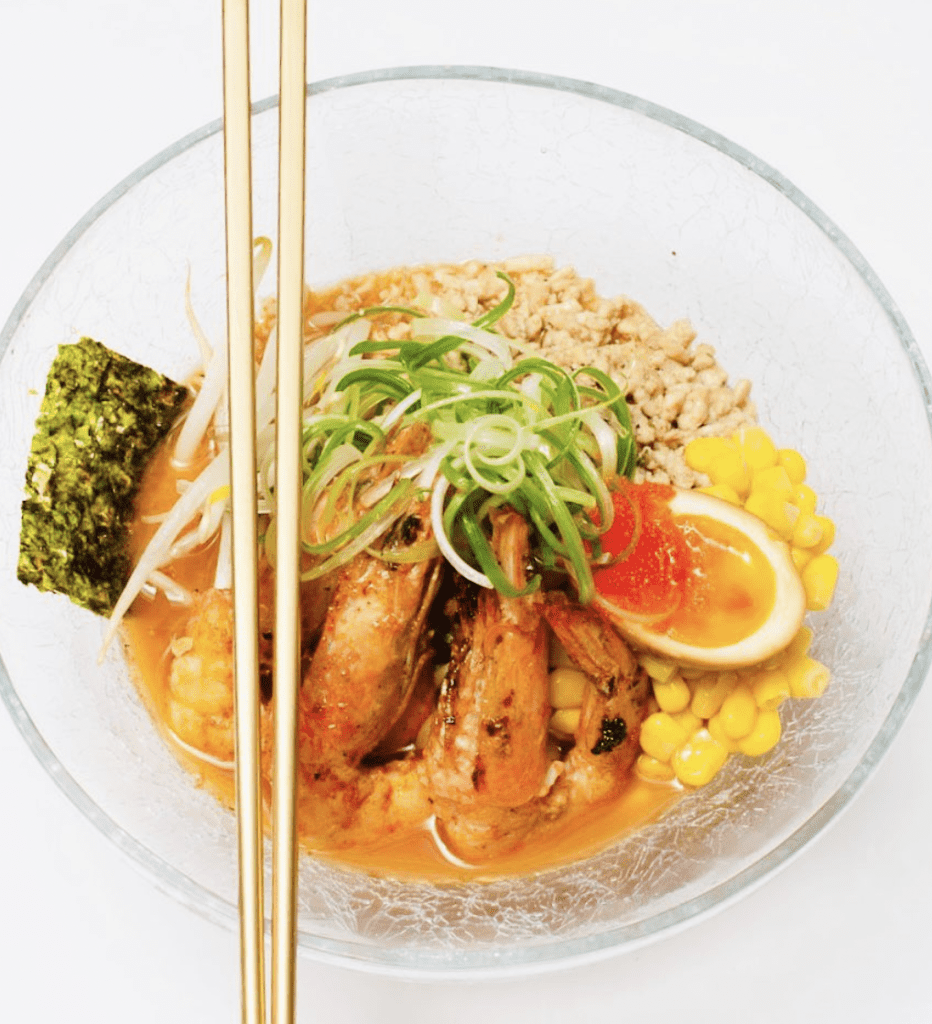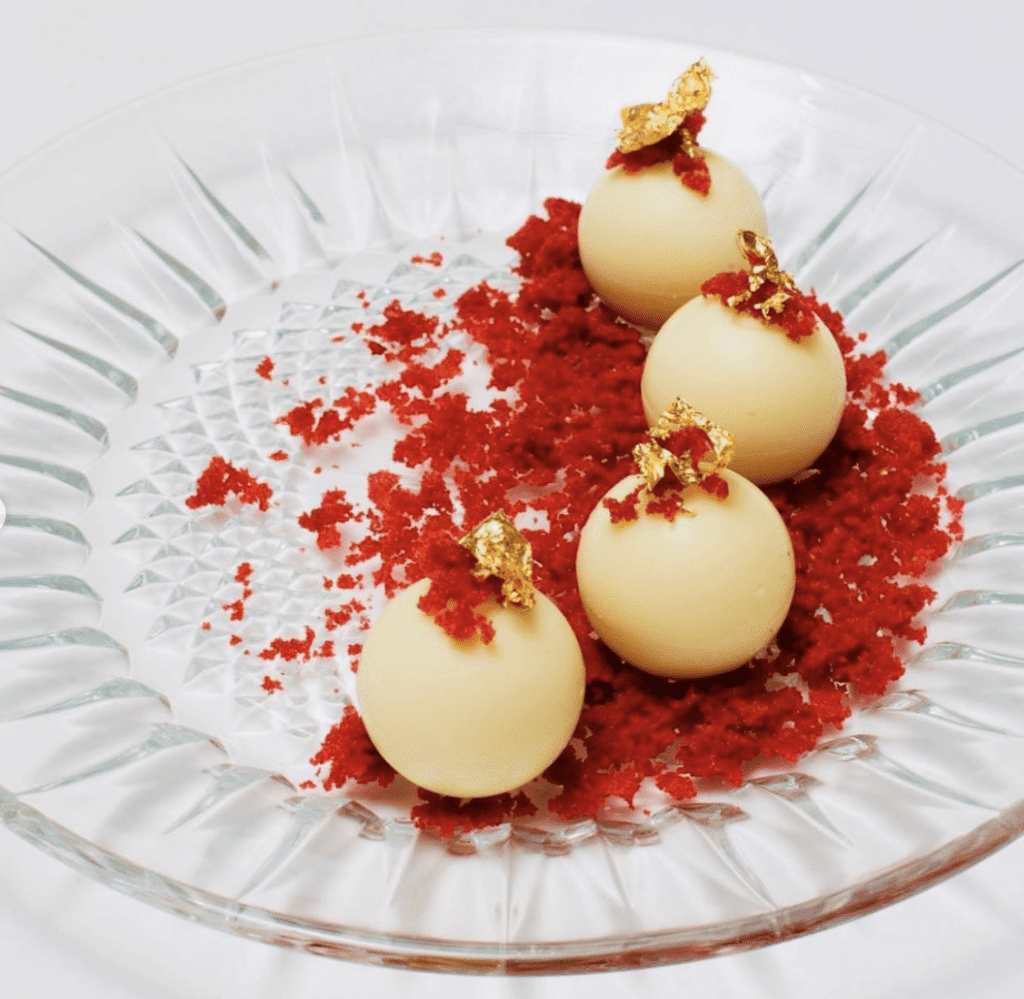 RESTAURANT CONTACT INFORMATION & SOCIAL MEDIA
Harlem, NY
email: [email protected]
website: https://www.ramenbyra.com/
Instagram: https://www.instagram.com/ramenbyra/
featured on @cheddar @sunnoodles @thrillist @thespruceeats