WHAT IS YOUR FAVORITE BREAKFAST?

Avocado toast with dukkah
IS THERE A CHILDHOOD COMFORT FOOD THAT YOU THINK ABOUT?

Cream of spinach
WHICH TALENT WOULD YOU MOST LIKE TO HAVE THAT YOU DON'T POSSESS?

Computer skills
WAS THERE ANYTHING THAT YOU THOUGHT YOU WANTED TO DO BEFORE YOU STARTED COOKING?

I wanted to be a judge
OF ALL THE FRENCH PASTRIES, WHICH IS YOUR FAVORITE TO MAKE?
Baguette (a vehicle for cheese or meat)
IS THERE ONE FOOD THAT YOU'RE SECRETLY OBSESSED WITH HAVING AT HOME?

Cereal – sh – I like captain crunch
IS THERE A FOOD THAT YOU DISLIKE?

Eggs
IF YOU COULD FIND OUT ANYONE'S SECRET RECIPE, WHOSE AND WHAT WOULD IT BE?

Not really – when I eat something I want to figure out I generally try to figure it out at home
WHAT'S YOUR MOST MEMORABLE MEAL AND WHY?

State Bird Provisions was one of my lifetime favorite meals. I loved all the flavor-packed bites we could try. I wanted everything. I loved how the waiter's excitement was infectious. I appreciated their culinary brilliance. I loved how the concept was a great way to be zero waste. I loved how packed they were. (will we get to have places like this again?)
WHAT MENTORS HELPED YOU ALONG YOUR JOURNEY OF BECOMING A CHEF?

Chefs Tom Douglas & Eric Tanaka in Seattle, Lou Preston for farming, on Food Justice work – Katherine Miller and Kris Moon of James Beard Foundation
THROUGHOUT YOUR EXPERIENCE IN THE FOOD INDUSTRY, HAVE YOU NOTICED A DIFFERENCE BETWEEN KITCHENS THAT ARE RUN BY MEN VS. KITCHENS THAT ARE RUN BY WOMEN? IF SO, WHAT WAS THIS DIFFERENCE, AND HOW DID IT IMPACT THE OVERALL ENVIRONMENT WHILST PREPARING FOOD?

If you generalize (which is always dangerous to do), I think kitchens run by women focus on the ingredient versus the process. And can be more about a team ethos. I prefer showing off what the farmer or maker brought us than what I did to it. I always made a lot of decisions by consensus building.
IT IS REALLY SAD TO SEE WHAT IS HAPPENING GLOBALLY. YOUNG ASPIRING CHEFS ARE LOOKING TO THEIR HERO'S HOW TO TURN PAINT INTO CREATIVITY. DO YOU HAVE ANY ADVICE ON HOW TO TURN THIS DIFFICULT TIME INTO SOMETHING PRODUCTIVE?

With the pandemic and the fires where we are, I have no idea except to make sure you leave the world a little bit better each day. Being kind to others. Random acts of kindness feel right. We try to make sure our purchases don't harm the planet or people. That is all I can do at this point.
WHAT IS ONE POSITIVE AND ONE NEGATIVE EFFECT COVID-19 HAS HAD ON YOUR LOVE FOR MAKING FOOD?
(negative) covid 19 has destroyed the restaurant industry as we knew it. I switched to fighting food insecurity and injustice. (negative) one in three people in Sonoma County is now food insecure. I want the amazing produce I worked with for the lucky few to be on everyone's table.
(positive) we have been able to tap into Sonoma County's generous farmers and are gleaning up to 13,000 lbs of immunity-boosting fruits & vegetables per week for hungry people
HOW HAVE YOU BEEN SPENDING YOUR TIME RECENTLY, HAVE YOU HAD TIME TO CREATE NEW RECIPES?

I have created a few new recipes for a few shows: I'm on with Guy Fieri. Now we cook every night from our backyard – got to work our way through all these tomatoes & cucumbers, quince are next!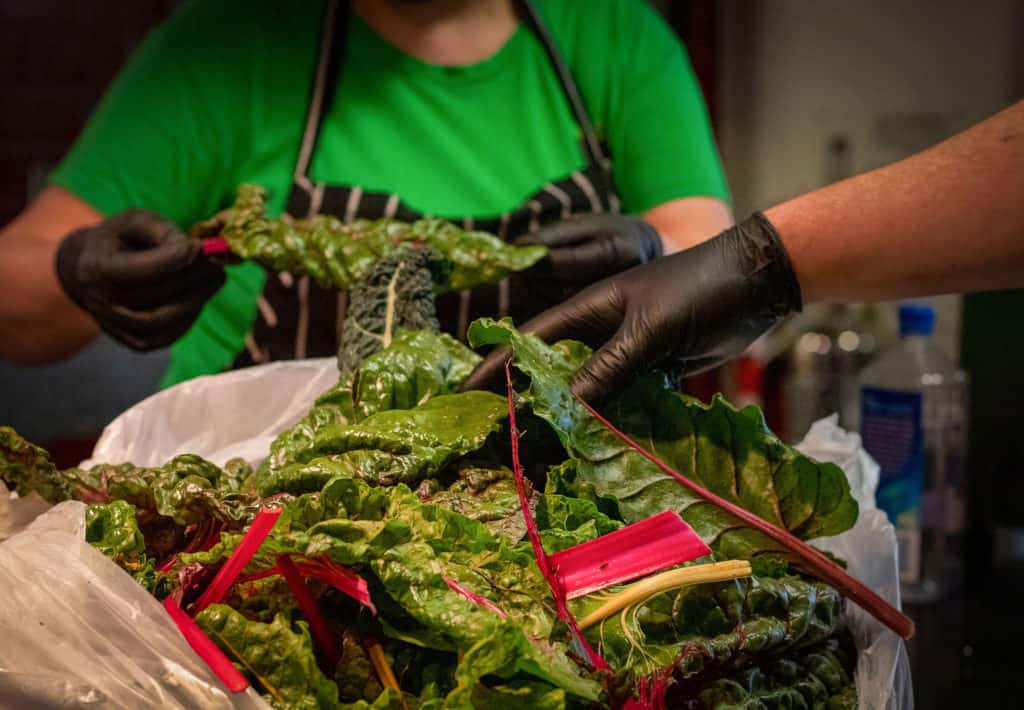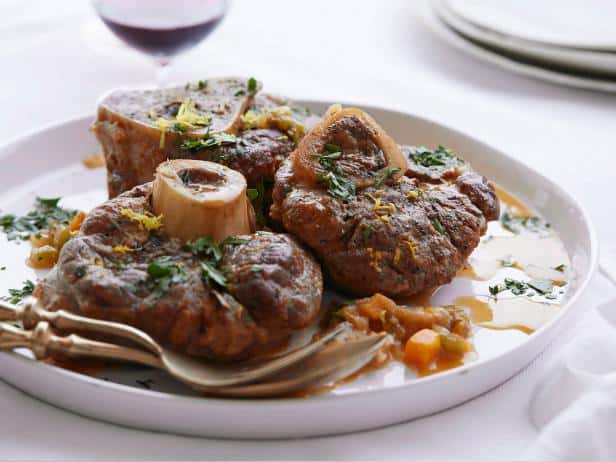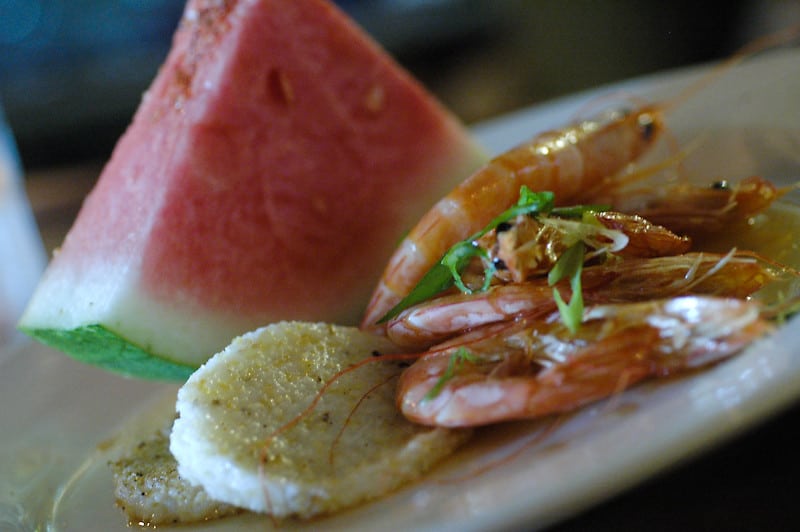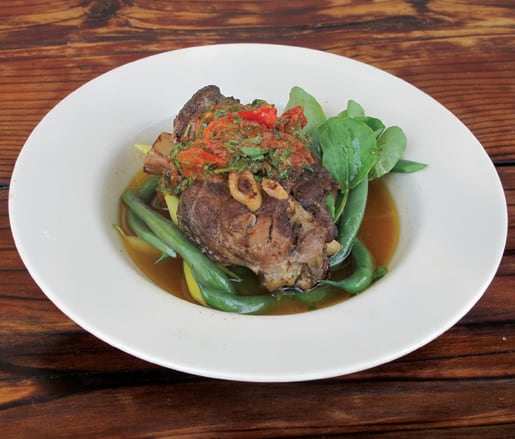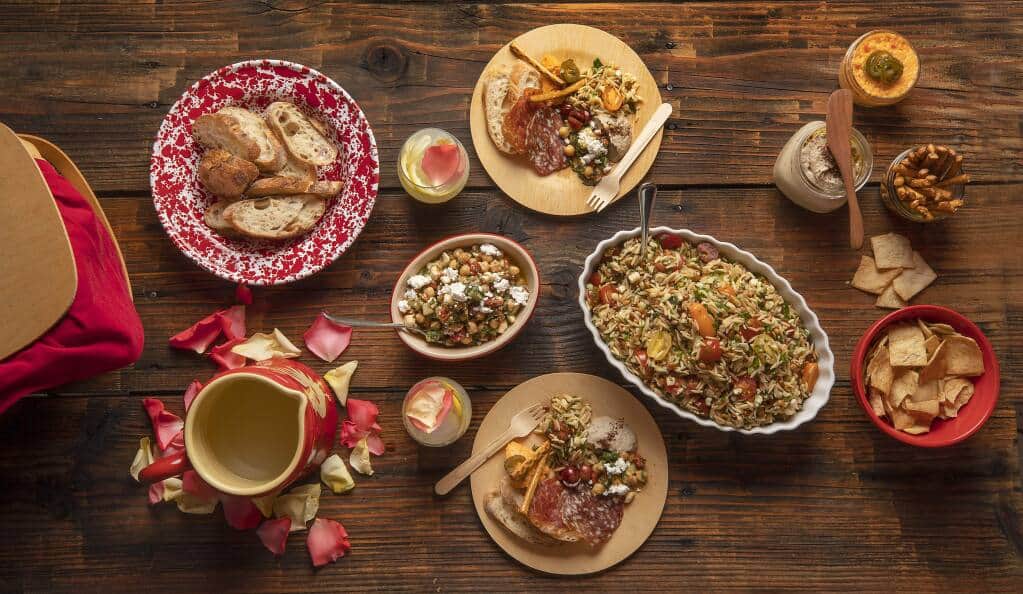 RESTAURANT CONTACT INFORMATION & SOCIAL MEDIA
Petaluma, CA
Farm to Pantry
ZAZU Kitchen+Farm Sonoma County
address: 6770 McKinley St #150, Sebastopol, CA 95472
email: [email protected]
instagram: www.instagram.com/duskie_estes
website: https://www.farmtopantry.org/team 
and http://blackpigmeatco.com/
https://bayarearanchers.com/